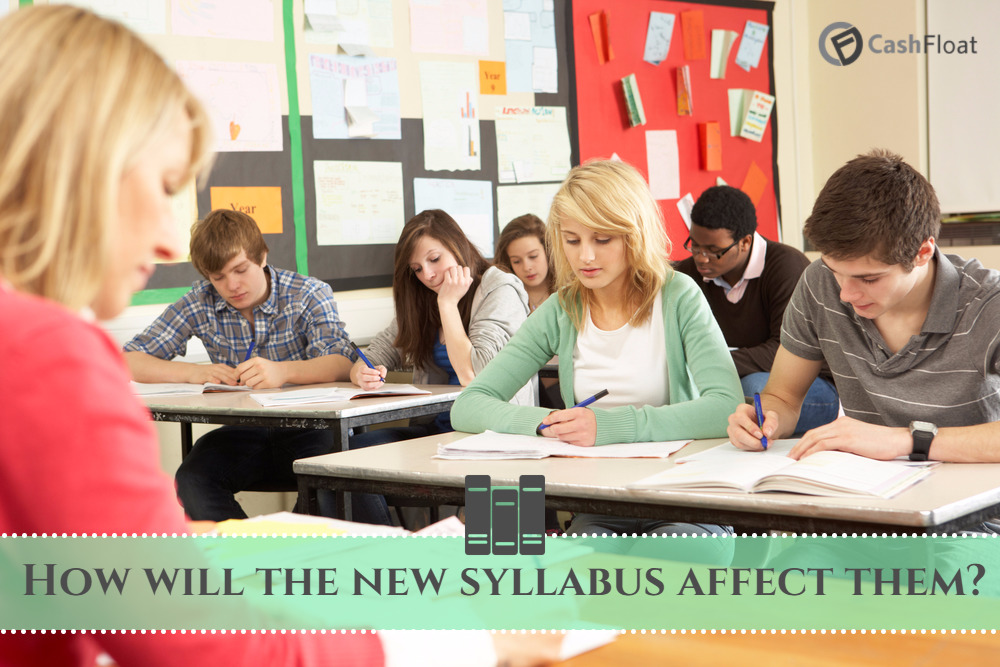 Introducing the New Syllabus in the UK
The last few years have seen something of a transformation in the UK's education system. Part of those changes involve the reforms to GCSEs. Some have already been implemented, with the remaining ones to take effect by 2020.
Changes to GCSEs will affect pupils, teachers, and parents. They will affect actual performance, and various other factors such as finances. Extra expenses such as buying new textbooks may pressure parents to take out short term loans. In this comprehensive article, we'll discuss what reforms are taking place to GCSEs, and how the new school syllabus will impact everyone?
What caused the Government to create a New Syllabus?
There's no denying that the education system is undergoing a massive shake-up. Everyone from pupils to their parents will get affected by the changes. But why has the government decided to make such reforms to the GCSE syllabus?
The official reason is to do with performance. The government wants to encourage schools to offer a more balanced curriculum to their pupils. And they want to "reward" those schools if they consistently produce high achievers. Changes getting introduced aren't just the revision of existing topics. The government has also changed the way GCSE exams get marked. With the "old style" system, pupils get graded from A* to G. The new method of grading will replace that with a 9 to 1 system. The former is equivalent to an "A*" pass, while the latter is similar to a "G".
In 2017, pupils getting their GCSE results will have a mixture of old and new-style grades. And by 2019, all students will get graded with the new 1-9 system. The government has introduced the changes to "provide more differentiation, particularly among high achievers".
What changes of the New Syllabus have Taken Place so far?
The government wants to improve the education system in England and Wales. With that in mind, a few of the many proposed changes to the school syllabus have already taken place.
Back in September 2015, new GCSEs in English and Maths were introduced. The first exams for those reformed subjects will be held in Summer 2017.
Before the new GCSEs, the way that exams were taken had changed in 2012 when linear GCSEs were introduced. That meant students could not resit their exams twice in one year. The government introduced that reform to address the "exam resit culture". In other words, it stopped students from taking tests until they achieved desired results.
What is Progress 8 and Attainment 8?
As part of the sweeping reforms to GCSEs, Progress 8 and Attainment 8 are also being introduced. Devised by Ofqual, some people make no secret of the fact they find the changes controversial. Many people also find the changes somewhat complicated.
So what is Progress 8? It is meant to "capture the progress a pupil makes from the end of primary school to the end of secondary school". It will only be of interest the government, teachers, and those looking at league tables. Progress 8 is the new performance measure used by the Department for Education. It will get used to measure overall school performance, and will take effect from 2017.
Attainment 8 is a pupil's average achievement across eight GCSE subjects. Points get added to each subject studied and will depend on their exam scores. The total then gets divided by ten to give the Attainment 8 score. Each pupil's Progress 8 "score" gets calculated from their individual Attainment 8 scores. The formula for that is the "actual" Attainment 8 score minus an "estimated" one.
How is the estimated Attainment 8 score calculated? It's done by working out the average score of ALL pupils that achieved the same level in Key Stage 2 tests. Somewhat confusing is that schools will also receive a Progress 8 score. In their case, a school's score gets based on the average Progress 8 taken from their pupils.
The Impact of the New Syllabus on Schools and Teachers
As mentioned a moment ago, each school will receive a Progress 8 score. The government will set benchmarks that all schools must meet. If their Progress 8 scores fall below those benchmarks, they will get deemed as failing.
For schools, that means they must work harder to exceed their targets. As one can imagine, this will add extra pressure on teachers as well. Aside from the grading changes and new goals to meet, schools will need to employ more teachers.
That's because the government is also introducing some new GCSE subjects to the curriculum. Examples include Ancient History, Electronics, Film Studies and Sociology. The curriculum will continue to feature academic topics in the English Baccalaureate model.
The Impact of the New Syllabus on Pupils
Perhaps those that will get affected the most by the government reforms are students. Some students will find they leave school with a mixture of grades under the old and new systems. Others will be some of the first students to have all-new graded GCSEs.
The government says that pupils will have a broader choice of GCSE subjects to choose. But, there are some downsides which educators and parents feel have not got addressed.
For example, students with special educational needs and disabilities will be at a disadvantage, which the Department for Education has acknowledged and admitted to. Some teachers have also suggested that girls will also be at a disadvantage. Traditionally, girls have been higher achievers than boys at grades A* to C.
With the reforms, teachers believe girls may not do so well under the new high stakes final exam system. This could affect their future education and job prospects. There are many critics of the government's education reforms. And whether they'll admit it or not, pupils are ultimately the "guinea pigs" of the new system.
The Impact of the New Syllabus on Parents
There are disadvantages too for parents of pupils that have to take the new syllabus of GCSEs. For a start, they will have to spend more money buying learning material for their children. Whereas in the past, they could simply hand down revision books used by older offspring. This will be an extra expense, requiring the purchase of completely new textbooks. For those who cannot afford these costs, this will be an extra pressure and may result in expensive payday loans.
Final thoughts
The government has undertaken a radical shake-up of the education system. They feel there are many advantages to it. But, there are significant issues that did not get addressed before introducing the reforms.
Caribbean born Isla Williams is excited to join the Western Circle Educational channel team. A born writer, Isla had her first article published at age 9 in a local magazine. Isla's joy emerges when pen strikes paper, and she can tap into her creative self. "I love to share knowledge/information and help others to be in the know while being as friendly as I can." Isla is an accountant by profession but has taken a break to do what she enjoys most. Mother nature is her best friend, especially when the Sun is shining. A keen surfer in her youth, Isla looks forward to those rare trips home where she joins her family and hits the waves.