87% percent of us have purchased something online. Online shopping makes it easier to find th ebset deals – but are you taking full advantage of this?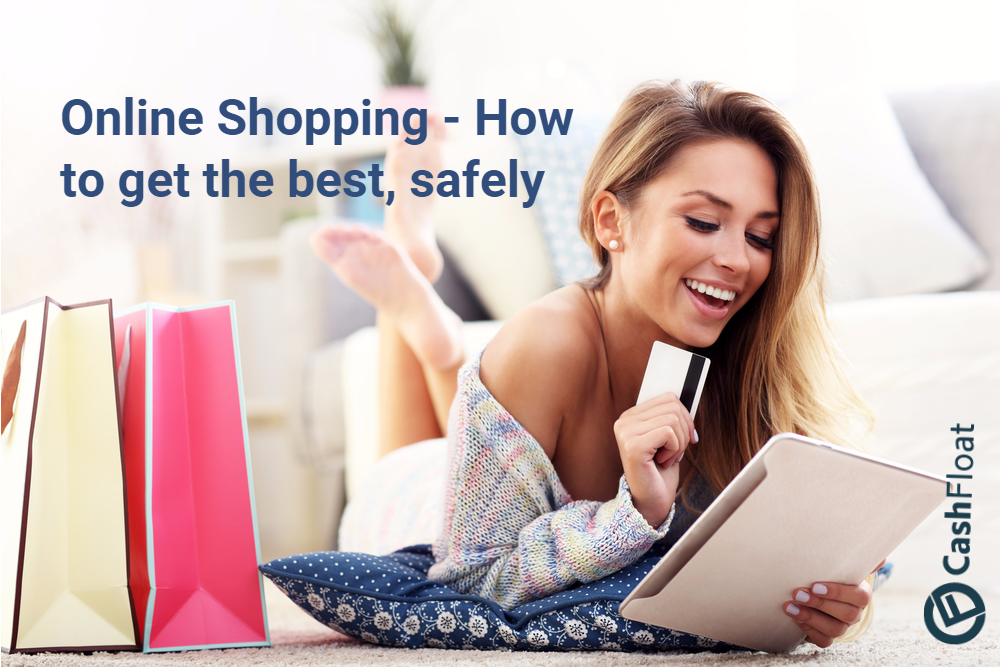 This article looks at:
Finding cheap online shopping deals
Searching for the best online stores
Can you buy online with a debit card?
Can you buy online with a visa gift card?
How online shopping works
Is online shopping safe?
Why online shopping is popular
Online shopping dangers to avoid
Online Shopping UK
Story highlights
Comparison sites do not include all the available options. Limiting your search online to these websites can decrease the possibility of finding the perfect bargain.
Your gift cards can expire over time if you do not spend them within their time limit they become worthless.
The internet has made it so much easier to shop. Online shopping and comparison sites allow you to compare prices and specifications of products you're interested in from the comfort of home. Cashfloat looks at ways to ensure shopping online is the best option and remains safe.
Advantages of Online Shopping
The same potential dangers exist in today's online shopping as have always existed in traditional shops and markets. Are you getting what you think you're buying, or being sold a forgery or knock off? More important for many, is your money safe when making a payment or seeking a justifiable refund?
We take a look at sensible precautions that you can take to protect ourselves when shopping online. You would protect your handbag or in the local high street or market, so do the same with your digital money when you buy online. We also look at how to find what we are looking for online, how to compare products and services, and how to get the best value – all while remaining safe online.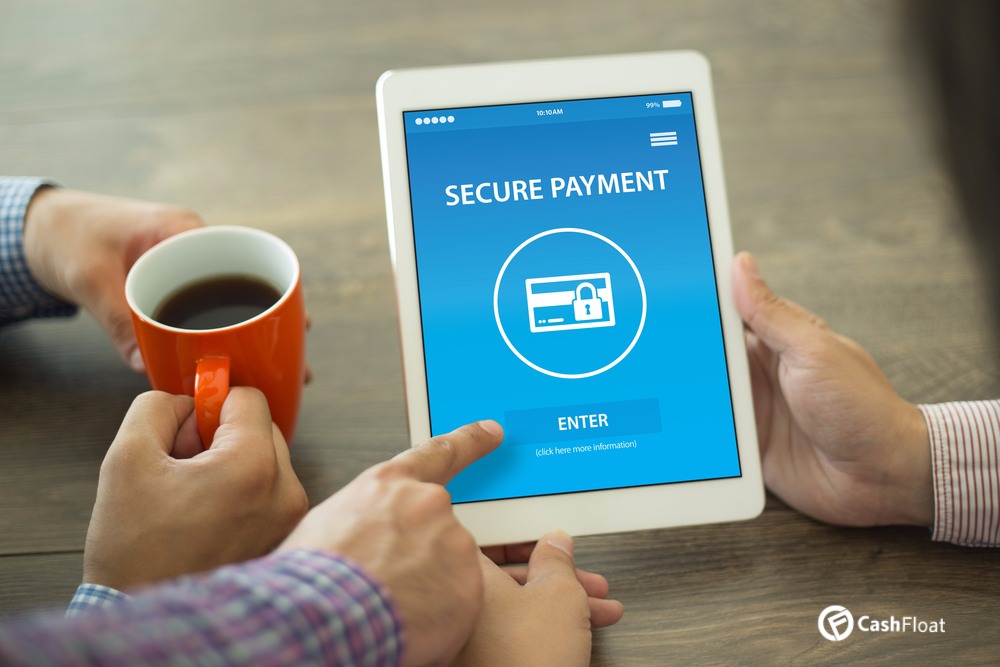 Online Shopping vs. Traditional Shopping
The internet and the explosion of online shopping have made it easier than ever to find what we are looking for at the best prices. Just as with traditional high street or market shopping, there are different types of shops selling varying qualities and types of product online.
Before online shopping became an option for most consumers, choice and price were limited. We had to shop in our local high street or market or take a trip on a shopping expedition to a bigger city or shopping destination. The only other option was to purchase by mail order. Many national newspapers had pages of classified and display advertisements enticing people to buy using a mail order. The options were relatively unexciting. You could buy locally and safely, but were possibly restricted in your choices and paid the full price. Travelling to try to obtain better choice and prices took time and money. Other times, we took the risk of buying by mail order – and possibly did not get the quality of service you expected.
Online shopping has revolutionised remote shopping. Now you can easily search for what you wish to purchase online from the comfort of home. There is no up-front cost, and you can use search engines or specialist price comparison sites to find what you are looking for and compare prices.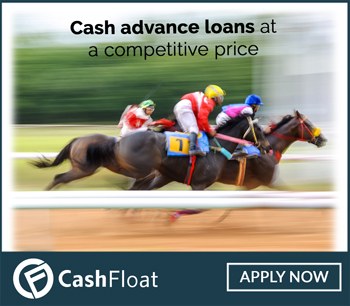 Finding cheap deals
Online shopping gives us the opportunity to shop cheaply for what we want to purchase. An example of the growth of online shopping is the high acceptance online loans sector. It makes sense, before plunging into the online marketplace, to take a few minutes to decide what we mean by "cheap". In some product categories, it is easier to define what we mean by cheap.
Online Shopping Websites
In the UK, online grocery shopping is now enjoyed by millions of consumers on a regular basis. All the big UK supermarkets offer safe online ordering and delivery or collect services. Asda, Iceland, Morrisons, Sainsburys, Tesco and Waitrose along with Ocado, offer a full range of products for online ordering. You can even compare prices and availability between major online retailers at sites including mysupermarket.co.uk, before ordering. Online grocers in the UK enjoy a good reputation for safe online shopping, so it reasonably safe to order online.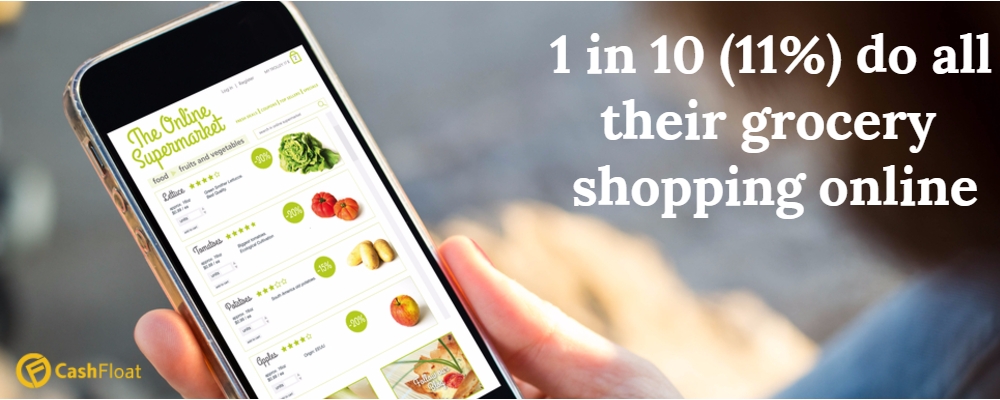 Many popular high street shops, department stores, discount retailers and designer stores also offer online shopping in the UK too. You may recognise big names such as M&S, Argos and Currys/PCWorld easily. However, price comparison sites make it even easier to find what you are looking for at the best price. Search for "price comparison + the product you are looking for" in your search engine, and a list of potential sources is presented to you. Sites such as Ciao, Idealo, Kelkoo and Pricerunner will present you with a list of options of where to purchase your selected product from, making it easy to find the best price.
Online Shopping Comparison
Many of these comparison websites also offer customer reviews and ratings to enable you to choose the best service. When deciding where to buy, take the time to check the delivery charges and returns policies and costs. Many comparison sites offer the option of including delivery charges in the prices displayed. Checking for returns policies, and possible hidden costs are also necessary. Make sure to check the "small print" to decide if a particular online retailer's terms and conditions are acceptable to you.
Checking Product Specifications on Branded Items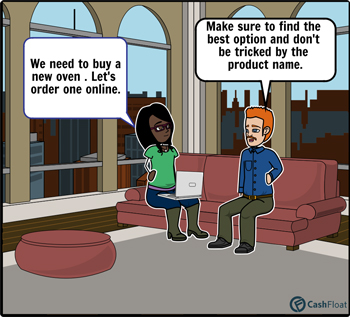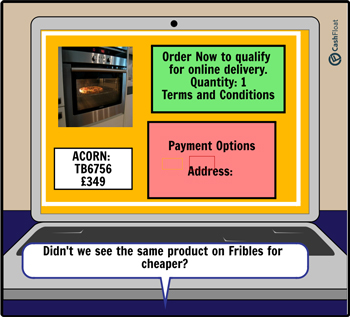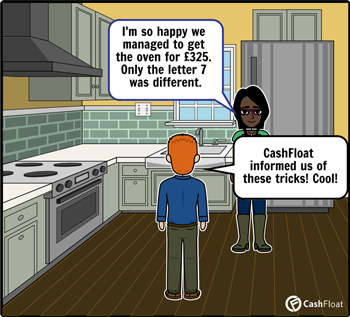 When buying branded items (particularly electrical and technology items), take into consideration, that some big retailers conspire with the manufacturers to prevent you from comparing prices directly. For example, they make an "exclusive" product available to a selected retailer. However, a little bit of homework can help you overcome this barrier. Just look out for minor differences between model numbers or codes. One retailer may be selling TV42LCDa1, while another sells TV42LCDx1. Check the specifications, they may be the same or could only have minor cosmetic differences.
Compare Prices of Specialist Online Retailers and Big-Name Retailers
As well as considering established "high street" names for non-food items, it is worth including specialist online retailers in the UK, especially if you are looking for something bespoke, exclusive or different. In recent years, some of the bigger entrants have brought competition to the big-name retailers offering competitive prices and excellent customer service. Look out for ao.com and appliancesdirect.com in the electrical sector, asos.com in the clothing sector. Search "online retailer + your chosen product category" to find out what is out there. Look out for regular features in mainstream media and lifestyle magazines for guides to online shopping.
Use Internet-Based Online Shops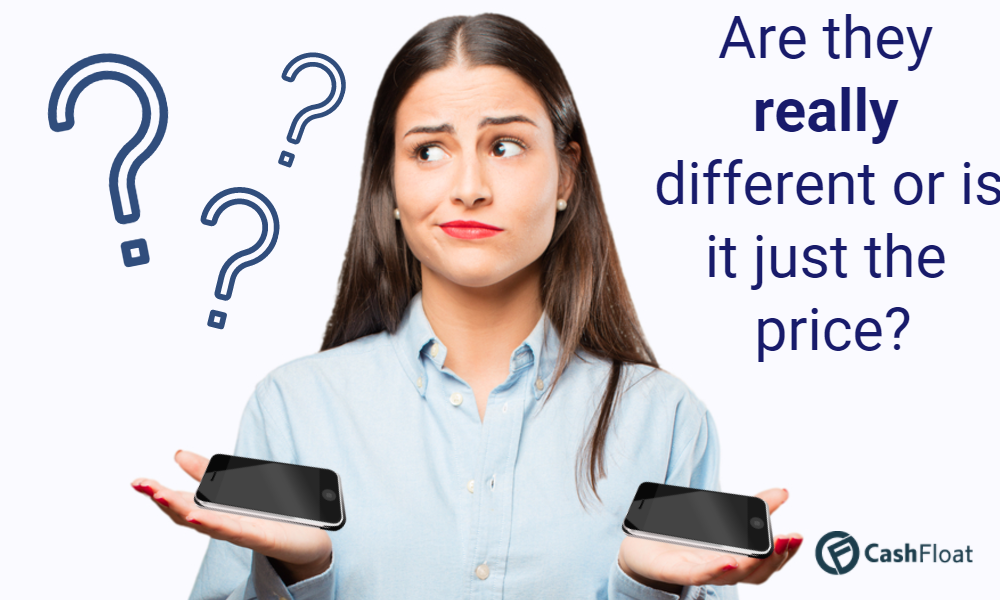 Beyond the well-known supermarkets and high street retailers mentioned above, exists the big open world of online internet shopping. The big "marketplace" websites such as Amazon, eBay and the massive and increasingly dominant Chinese owned Alibaba dominate this. While Amazon's primary offering is more in the mainstream category – where it is best known for selling books directly, it's "marketplace" is more akin to eBay, Alibaba and other similar worldwide marketplaces. Alibaba is the biggest retailer in the world, having overtaken America's Walmart to become number one.
These websites, along with many independent online shops, open up a whole different world of products for you to buy online. They operate as an internet "shop window" for sellers from around the world. Although they offer some protections for buyers, such as ratings of sellers and limited financial protection in the small print, buying in this international marketplace or out in the wilds of the internet are where most risks exist for buyers. It does not deter all buyers, as significant savings can be made. For example, buying directly from manufacturers in China or other far eastern countries. Alibaba now has a business to consumer division for retail customers who want to buy in smaller quantities – AliExpress.
Nevertheless, the adage "caveat emptor" (buyer beware) applies even more here than in the domestic marketplace. Purchasing from overseas suppliers, often means you will not have the protection of consumer legislation from the UK government or the EU. The advice below on how to decide between protecting yourself when online shopping, may help you decide where to venture.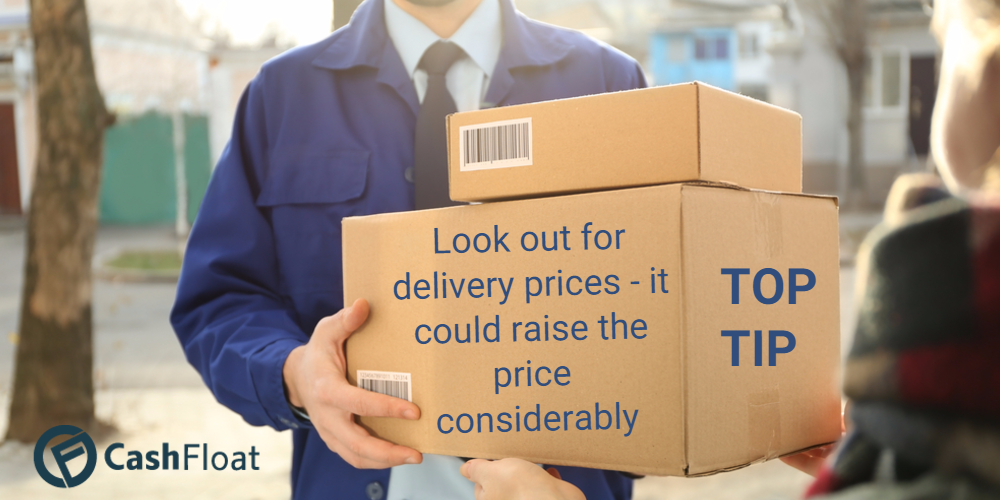 What are the Best Sites for Online Shopping?
The "best" is a rather subjective term – it rather depends on what you are looking for.
Each year websites such as Which? and moneysavingexpert.com publish reviews of different types of online retailer. They examine all the criteria which consumers may consider important, to enable you to consider which online retailers offer what you are looking for.
Important criteria for shopping online are:
Range of products offered
Best online prices
Quality of products
Cheapest delivery services
Time-specific delivery options
Collection point deliveries (e.g. local outlet or post office)
Product availability
Quality of delivery service
After sales service
Quality of customer service
Refunds policy
Hidden charges (e.g.: returns charges, premium rate phone lines)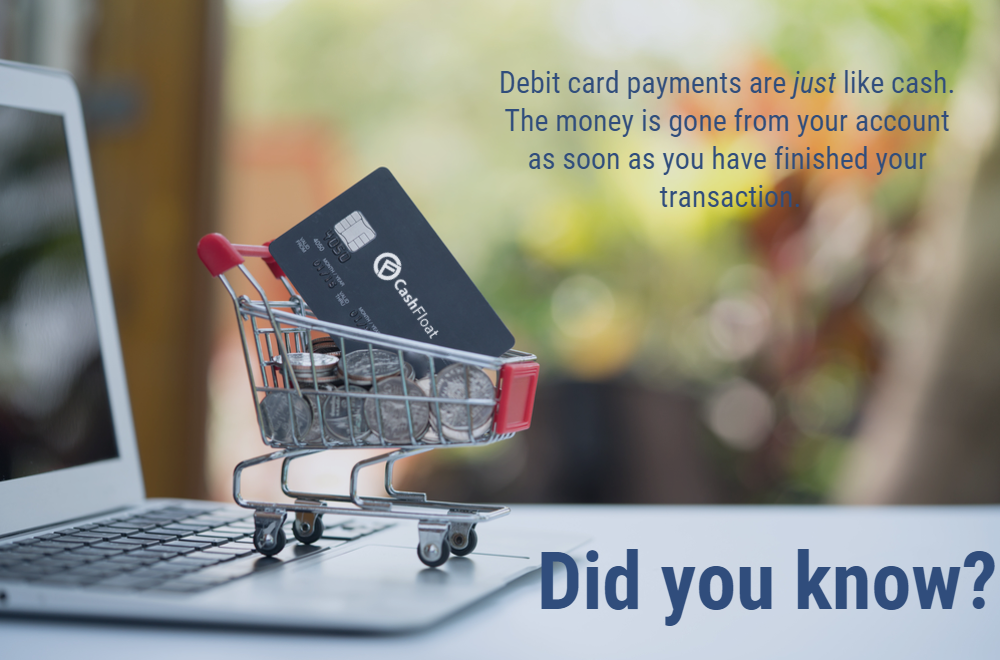 Online Shopping with Credit
Can You Buy Online with a Debit Card?
Most online retailers, especially in the domestic market accept payment by debit cards which are part of either the Visa or MasterCard systems. However, they can be different to credit cards.
Some online traders are unable to accept certain types of debit or prepaid card – often those which do not have raised embossed numbers on them, such as Visa Electron or MasterCard Maestro or debit cards. The same applies to some pre-paid Visa and MasterCard types too. This is usually because the retailer's chosen bank or card merchant processing service does not allow this. Sometimes this problem can be overcome by registering your card with the Verified by Visa or MasterCard SecureCode facilities. Check before trying to shop with a particular retailer to ensure your payment choice will work on their website. Usually selecting "payment options" on a retail or merchant website will tell you all you need to know.
Credit Cards vs. Debit Cards
A significant difference between using a credit card and a debit card for any purchase is payment protection. The UK Consumer Protection Act, requires credit card issuers to offer payment protection for all purchases between £100 and £30,000. This is a valuable protection. It means if you have a problem with a seller, you are legally entitled to ask for a refund from your bank or card issuer. (These are subject to the usual terms and conditions though and may include some of the common-sense advice about staying safe online covered below.)
This legal protection is particularly valuable as it not only covers you for faulty or damaged goods, but also provides a way of reimbursing you if the seller goes bankrupt or ceases trading. However,if you dont want to effect your credit rating, Cashfloat offers high acceptance pay day loans in place of credit cards and your normal debit card can be used without appearing in the negative.
A Response To Consumer Criticism:
In response to consumer criticism about not being included in the payment protection scheme, some debit cards issued by Visa, MasterCard and Amex now offer a similar facility to payment protection. Known as chargeback however, is it not legally binding. But as it may provide a refund option for purchases under £100, in some instances, it may be worth considering as a payment option. Check your card issuer's terms and conditions.
Using PayPal
Another option available for many online purchases is to use a service like PayPal. Unlike credit and debit cards, there should never be any surcharge to you the buyer from the seller for making purchases using PayPal. PayPal, like debit cards, offer a similar form of payment protection, free of charge. Search "PayPal buyer protection" for further details.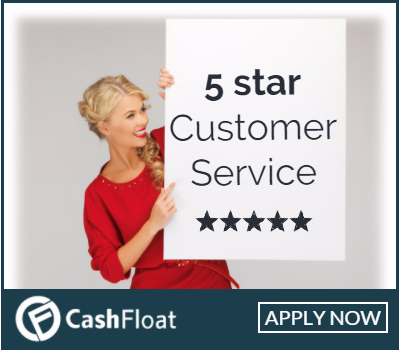 Paypal also offers a degree of convenience and an extra layer of security if you expect to make regular purchases from different outlets. Instead of giving your credit or debit card details to every seller, you only give it (or your bank transfer details) once to PayPal to "top-up" your account, then you simply use your PayPal account for all transactions.
One area you will have little control over is if you are not purchasing in £GBP. If the purchaser or merchant you are buying from prices in euros, dollars or another foreign currency, your bank, card issuer, or PayPal will make a charge for currency conversion. It can vary considerably. Check moneysavingexpert.com or similar advice services for the cheapest options for cards to use abroad or on foreign websites.
Can You Buy Online with a Visa Gift Card?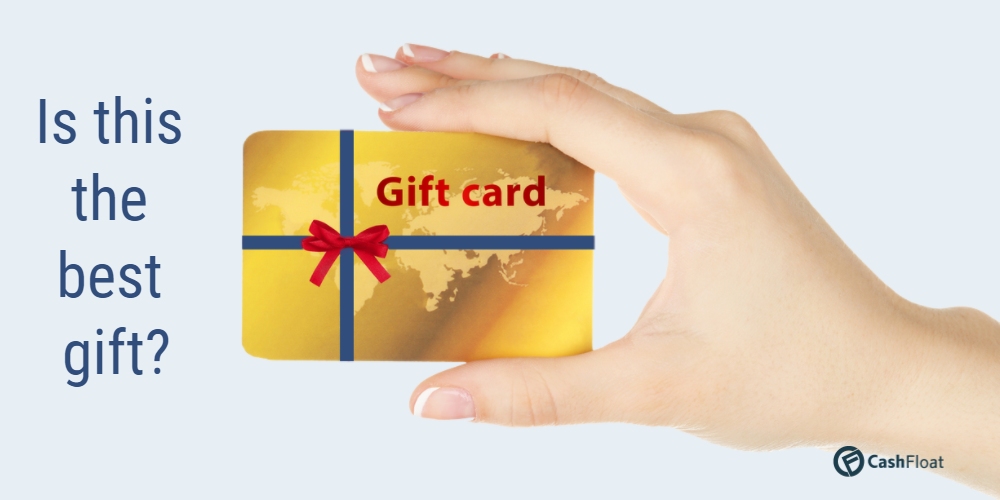 In recent years, many retailers have replaced the traditional gift vouchers with eGift cards. Branded with the names of major retailers, they only work in their stores or for one transaction. Some others are use anywhere gift cards which will usually carry to Visa or MasterCard logo. They are similar to debit cards, but are loaded with a prepaid amount available to spend. Take great caution, when purchasing as a gift for someone, or using such eGift cards as a recipient. Often these cards have relatively short expiry dates meaning you could end up with a worthless piece of plastic if you don't use it quickly. Another sharp practice with some of these cards is that the issuer deducts a service charge every month making the card worthless over time. Examples include the Love2shop Anywhere Card and One4all Gift Cards (sold via Post Offices).
Benefits of Online Shopping
Online shopping is straightforward. It has taken the principle of mail order shopping (ordering goods over the phone or by post). Now you simply make your selections on a website or mobile app, enter your payment and delivery options – and await delivery of the goods you have ordered.

Online shopping with established retailers and merchants with a good reputation should be safe, provided you take sensible precautions to keep your card or bank details safe when using the internet. Venturing further afield into the realms of unknown sellers, or via marketplaces such as Amazon, eBay and Alibaba may require more caution. Make enquiries and investigate online scores for customer satisfaction or fraud before deciding to undertake transactions with these sellers.
Online shopping is popular for many reasons. For regular purchases, such as groceries and household items, it takes the effort and drudgery out of shopping, saving travelling time, effort and costs. Online shopping gives customers more choice of an outlet unavailable physically in their local area. For example, even applying for same day funding small loans can be done without any hassle and in 10 minutes.
Online Shopping Safety
Many warnings about the well-known dangers of shopping online are simple common-sense.There is excellent advice available online from reputable sources such as national newspapers, advising services such as the Consumers' Association (Which?), moneysavingexpert.com, Citizen's Advice and your bank or card issuer. Impartial advice can be found via Crimestoppers (an independent charity which works in close cooperation with the police in the UK) and the BBC. For more detailed information about how to stay safe while shopping online, check out our post here.
Online Shopping Tips

Online Shopping is a great way to find interesting and remote products. There are many different ways to pay for the things you purchase but it is important to take into account the risks attached. Keep your purhcases safe but enjoy the advantages of online shopping.