There are many ways of getting your hands on that bit of extra money you want. Two increasingly popular options are short term loans and a pawnbroker. Each of these two options allows you to get money relatively quickly, and that's why they appeal to many people. These two types of accessing and borrowing cash are not the same, though. You need to know what makes them different, as well as what the pros and cons of each are. When you've done that, you'll be able to make an informed decision with regards to which option is best for you and your family.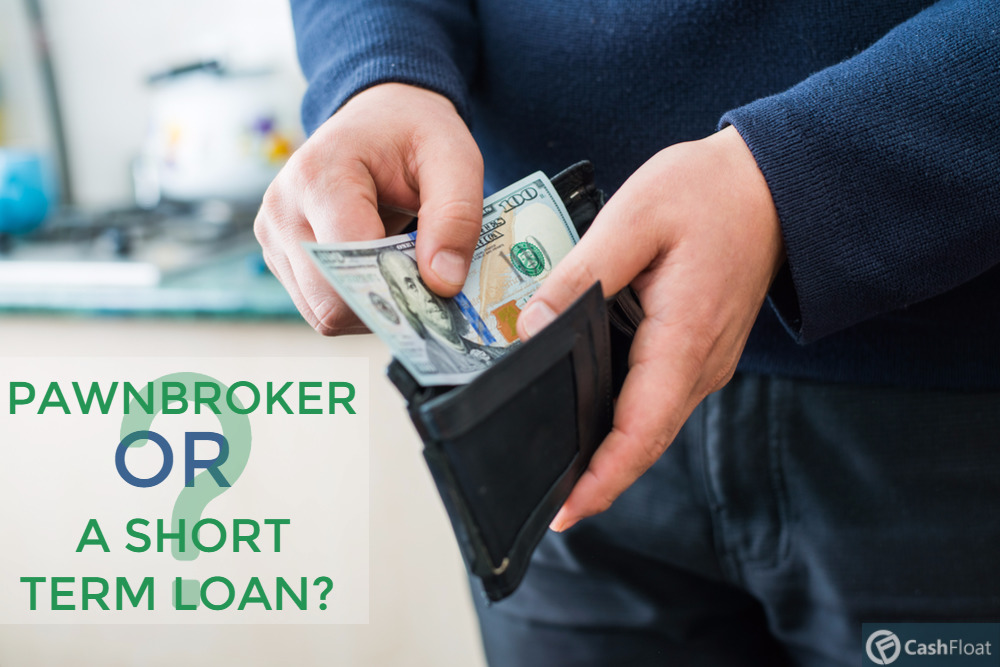 Short Term Loans
There are different kinds of short term loans. In the broad sense, any loan that you have to repay in less than a year is considered to be short term. But in recent times, payday loans have become a very popular and particular form of short term loan. Read on to learn about the pros and cons of these kinds of loans.
Pros of Short Term Loans
Short term loans are positive for many people. They allow people to get access to money at short notice, and that can help people out of financial troubles. The primary use of this kind of loan is to help people stay afloat from paycheck to paycheck. It can stop people getting behind on their bills and having damage sustained to their credit rating as a result. These loans can be granted online very quickly, so there is not much waiting around involved.
Another advantage is that you don't have to be in debt for a long time. When you take out a long term loan, that debt can hang over you and cause you unnecessary stress. No one wants to go through all that. And with a short term loan, you don't have to. As soon as your next paycheck lands in your account, you should be able to pay all the money back and move on.
Cons of Short Term Loans
One of the things that are most risky about short term loans are the interest rates. The interest rates tend to be very high, and this can cause all kinds of problems for you. To begin with, it means that you can get into a spiral of debt if you miss repayments and the interest keeps piling up. Before long, it can be almost impossible to make the repayments because the debt grows so quickly. That's why it's vital to meet every repayment on time.
Failure to repay can cause short term loans to be not quite so short term for many people. The process can last longer and longer when you fail to find a way out of debt. And because there is no collateral involved in these kinds of loans, they can lead to repossessions that are out of your control. That can be a stressful process, so it's one that you should try to avoid.
Pawnbroker
Pawnbroking allows people to get a secured loan. The security is the item that you bring into the pawn shop, which could be a piece of jewellery, a handbag, or another item of value. The value of the article pawned will decide the size of the loan you can get from the pawnbroker. You can also get cash for gold. Here are the pros and cons.
Pros of Pawnbrokers
One of the good things about secured loans is that the interest rate can be relatively low because the pawnbroker is already in possession of a form of security. Therefore, they can just retain this item if the borrower fails to pay back the money that they borrowed. Low interest rates are very appealing because this is not something you can get from a short term or payday loan.
When you pawn an item, the pawnbroker won't care about things like your credit history either. Therefore, you can access money pretty quickly and avoid rejection. This fact again comes back to the fact that the broker has that security to fall back on. There is no limit to how much you can pawn, so you can keep going back and borrowing more money if you have to.
Cons of Pawnbrokers
There is a growing problem of people becoming addicted to pawning their possessions, mostly because it is very easy to get loans by giving items away. But if you fail to make those repayments, your possessions will be lost. People might not consider this situation until it happens. Everyone thinks that they will be able to repay their loan, but it doesn't always work out that way.
Trading in items and relying on this process to get you through each month is not a sustainable way of living. It's something that can't go on forever. Sooner or later, the time will come when you can't do that any longer. And when people get into the habit of organising their finances and budgets around this kind of debt, it can be dangerous. It's best to use this type of borrowing only sporadically and in a sustainable way. It's certainly not sustainable if the money is being used to pay for other luxury items that might then be pawned themselves later on. It turns into a vicious cycle.
So, Short Term Loan or Pawnbroker?
Now that you know everything about both options, you need to think about which is best for you. Of course, your financial situation will be what dictates which option is best for you. For some people, pawning possessions can be addictive, and the risks can get the better of them. But if you're the kind of person who can pawn items rationally without getting hooked, it could be a good option. It's all about how you handle the situation and whether or not you're able to pay back the loan and get your possessions back. For many people, however, it's not a very sustainable way to access money.
Short term loans have their own problems and pitfalls that can impact you. When you pawn an item, all you can lose is that item if you don't pay the money back. But if you don't have objects that are valuable enough to pawn, taking out short term loans can be the only real option. Online short term loans are also much quicker and easier, and less complicated, to gain.
Click here to read everything you need to know about pawnshops in the UK.