A Guide to the Welfare System in the UK
– Chapter 11, Part 2
Is the Government's Pension Plan getting you very confused? CashFloat, a company offering same day funding short term loans explains it simply for your benefit.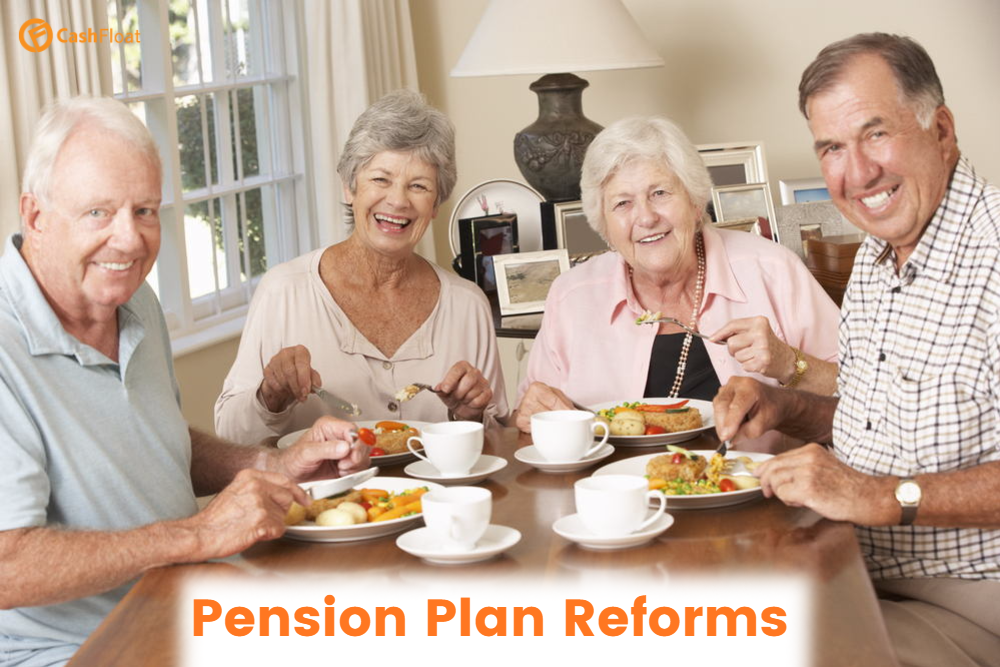 You can read the first part of this article here. It discusses the basic and additional state pension plan and pension credit.
Story highlights
Bereavement Payment is a one-off tax-free lump sum of £2,000.
Budgeting interest-free loans of £100-£464 are available for pensioners.
Pension Plan Definition
In this article, CashFloat, a UK small loans provider, looks at pension plans; the new system of auto-enrolment, which is due to be fully operational from 2018. What is the reason for these major reforms in the pension plan and how will it affect people's retirement? We will also examine what other benefits are available such as bereavement benefits and supplementary help from both the state as well as local authorities. Which emergency help is available for pensioners if they are struggling financially?
Here's what you need to know about reforms to pension plans:
Automatic Enrolment is a new work-based pension plan and will come into effect from 2018.
Contributions are made by you, your employer and the government.
Your employer notifies you with all the details but decides the scheme and how it is administered.
There are rules about the minimum amount of pension plan payments deducted from your earnings; this might rise in April 2019.
Your salary is reduced, but this could be made up with Tax Credits, income-related benefits or tax relief.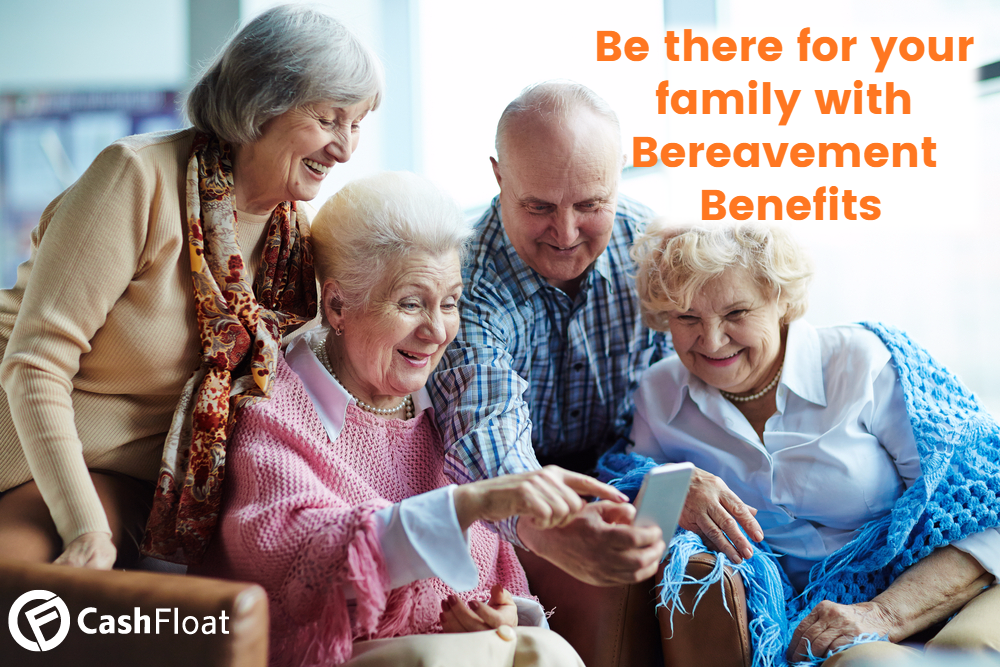 Pension Plan Reform
The How & Why
One of the first measures in the Liberal government's welfare reforms was to provide a pension for workers over the age of 70. After years of being 65 for men and 60 for women, the State Pension Age has now been raised. This change is only one of the reforms made to the provision of pensions in the UK. Additionally, changes have been made to the pension scheme, how it is organised and how much is paid by employees, their employers and the state.

Part of the reason for this is that the UK is facing the prospect of an ageing population and it has been calculated that people of working age will not be able to make enough contributions to cover the state expenditure needed for pensions. Furthermore, although health advances have meant an increase in life expectancy, this does not necessarily mean a better quality of life. People of pension age often have health conditions and disabilities which also put a burden on the Health Service and as a result on the economy, affecting the pension plan.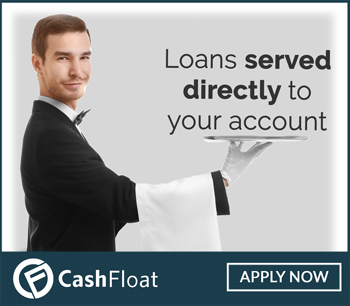 Reforms To The Pension Plan
Automatic Enrolment
Automatic Enrollment will come into effect from 2018 and is a scheme where every payday your employer will put a percentage of your salary into a work-based pension scheme. Some occupations, such as firefighters and police officers, have had such a system for years and so will not be affected. The reasoning behind this scheme, is that these payments during your working life will remove some of the burden of the state-providing-pensions and ensure everyone has an adequate income after retirement.

Eligibility for Automatic Enrolment
You are eligible for this new scheme if you are classified as a worker, are aged between 22 and retirement age, earn at least £10,000 a year and ordinarily work in the UK. You should receive notification from your employer explaining the starting date of the scheme, the type of scheme and who runs it, how much you and your employer will contribute each, how to leave and tax relief.
Moreover, the amount you and your employer pay depends on the type of pension scheme and whether you were enrolled or on a pre-existing work-based scheme. There are rules about the minimum percentage for payment. These will likely increase from 2018-19 if Parliament approves. Your employer decides what your 'qualifying earnings' are.
Contributions for Auto-Enrolment:
Status
Qualifiying Earnings
Rising in April 2019 to
Employee
0.8%
4%
Employer
1%
3%
Government
0.2%
1%
Auto-Enrolment & Take-Home Pay
With these pension contributions, you will find a reduced salary. As a result, you may be entitled to Tax Credit (for the following year) or income-related benefit. You could discuss with your employer whether your pension payments could be part of a 'salary sacrifice' scheme; in that way, you will both pay less tax and N.I.
After the transfer to auto-enrolment, when you receive your new payslip you should check to see whether it says 'net pay' or 'pay at source'. 'Net pay' means your employer takes your pension contribution before tax, which means you are eligible to full tax relief whichever rate you pay. If it says 'pay at source', however, your employer takes the pension payments after tax and N.I. The pension provider will add tax relief at the basic rate which you may claim back.

FAQs about pension plan reforms and auto-enrolment
How do I know that my pension is safe with the auto-enrolment scheme?
There are safeguards in place to protect your pension. For example, if your pension provider goes bust and is a member of the FCA, you will recieve compensation. The Fraud Compensation Fund protects you in cases of fraud, theft or mismanagement.
How do I know how my pension stands?
Every year you should receive a statement about what is in your pension 'pot' and how much you will get.
What happens to my pension if I change jobs?
If you change jobs, you can carry on with the old scheme, but you should check that benefits are the same if you are no longer employed there. Alternatively, you could combine the new and the old schemes. If you have worked less than two years for your previous employer, entitles you to a refund.
What happens to auto-enrolment if I am self-employed?
If you are self-employed, you have other choices. You could pay into a personal or stakeholder pension scheme. Alternatively, you could join NEST (National Employment Saving Trust).
Bereavement Benefits
Here's what you need to know about supplementary benefits a pensioner may receive:
Losing a loved one, may entitle you to bereavement benefits.
There are three bereavement benefits: the Bereavement Payment (which is a lump sum), the Bereavement Allowance (Widow's Pension) and the Widowed Parent's Allowance.
For the two allowances, the amount you receive depends on your partner's N.I. Contributions and your circumstances.
You are automatically considered for all three benefits when you make a claim.
As a pensioner, you might be entitled to other benefits or help from your local authority. For example, with Housing Benefit and Council Tax Support.
When you are on a low pension, the expense of heating your home in winter is always a worry. Make sure you are receiving the Winter Fuel Payment, the Warm Home Discount Scheme and the Cold Weather Payment. You should be receiving them automatically without making a claim; if you do not, contact your Pension Service.
If you lose someone you love, the last thing you need is to have financial worries on top of your feelings of mourning and loss. The DWP offers three allowances to help you if you are struggling with money problems after a death. These are; the Bereavement Payment, the Bereavement Allowance (Widow's Pension) and the Widowed Parent's Allowance.
Eligibility For Bereavement Benefits
To be eligible for the first two benefits, you must be between 45 years old and the State Pension Age. For the Widowed Parent's Allowance, you should be under the State Pension Age and have at least one dependent child for whom you are receiving Child Benefit. If you are over the State Pension Age, this may entitle you to extra money to 'top up' your State Pension.
Furthermore, the amount you receive depends on your partner's National Insurance contributions and whether they died in an industrial accident or of a disease. For the Widow's Allowance, it also depends on your age at the time of their death. The Widow's Allowance is paid for 52 weeks after their death. While the Widowed Parent's Allowance is until you no longer receive Child Benefit.

How To Claim Bereavement Benefits
You do not have to make separate claims when you apply for bereavement benefits as you are automatically considered for all three when you apply. There are three ways to claim bereavement payments. You could download the Bereavement Benefits Pack (form BB1), collect a form from your local JobCentre Plus or telephone on 0345 606 0265. When making a claim, you should supply your full name, National Insurance number and your date of birth.
Financial Aid For Pensioners On A Low Income
Apart from your state pension, did you know that being a pensioner on a low income, may entitle you to other benefits? In other chapters, you will be able to see if you are qualified to receive Carer's Allowance or Attendance Allowance especially if you and/or your partner have problems with a disability or ill-health. (See Chapters 4 and 5.)
From your local council, you should ask whether you are eligible for Housing Benefit. On the whole, Housing benefit payments remain the same for pensioners despite changes, unless they have a younger partner. You should also check to see whether you are eligible for Council Tax Support; you can still make a claim even if you are a homeowner.

The Social Services Department of your local council might be able to help you with reablement free of charge for six weeks if you have recently come out of a hospital and need therapy to readjust to a health problem or disability. Accordingly, if your home needs minor adjustments such as grab rails for the bath, if under £1000 the Government will purchase and install them. Furthermore, if you feel you need any carers or a Disabled Facilities Grant, you will be means-tested by the council to see whether you should make any financial contribution to their cost.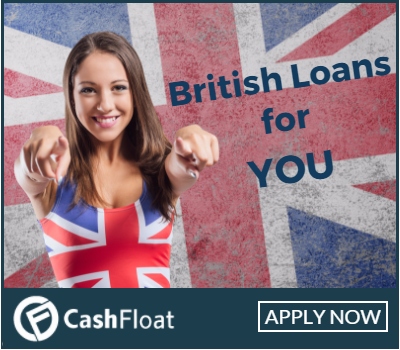 Financial Help With Emergencies
Whether you need money to replace a household appliance or to cover removal costs, did you know you are entitled to a budgeting loan if you receive Pension Credit? This loan is interest-free and is repaid gradually out of your monthly pension payments. To apply, you should download the form or go to your local JobCentre Plus.
You are also entitled to a Short-Term Benefit advance if you receive Pension Credit or a State Pension. You can collect your money beforehand if you have a problem. To apply, call 0345 606 0265 and for more information.

Again, your local council might be able to help if you have an emergency situation (such as a fire) although schemes vary considerably in different parts of the country. Help from your council may not be financial. For example, they might be able to replace furniture with donated second-hand items.
FAQs about supplementary benefits pensioners recieve
How soon should I claim for bereavement benefits?
If you wish to receive a Bereavement Payment, you should claim within 52 weeks of your partner's death. For the other two allowances, you must apply within three months.
Who cannot claim bereavement benefits?
You cannot claim bereavement benefits if you have divorced or are living with/married to another partner.
How much is the Winter Fuel Payment?
The Winter Fuel Payment is £100-£300 tax-free, and the amount you receive depends on your age and circumstances.
How do councils calculate their means-test?
They consider your income, tax credits and some benefits after deducting your disability-related expenses. They will not pay anything if you have more than £23,250 in capital (although this amount will rise in April 2020).
Finally, the CashFloat team, offering instant decision loans online, hopes the reformed Pension Scheme is a little easier for you to understand from these two articles. For all information on the UK welfare guide, read through the guide so you know your entitlements and how to go about claiming them.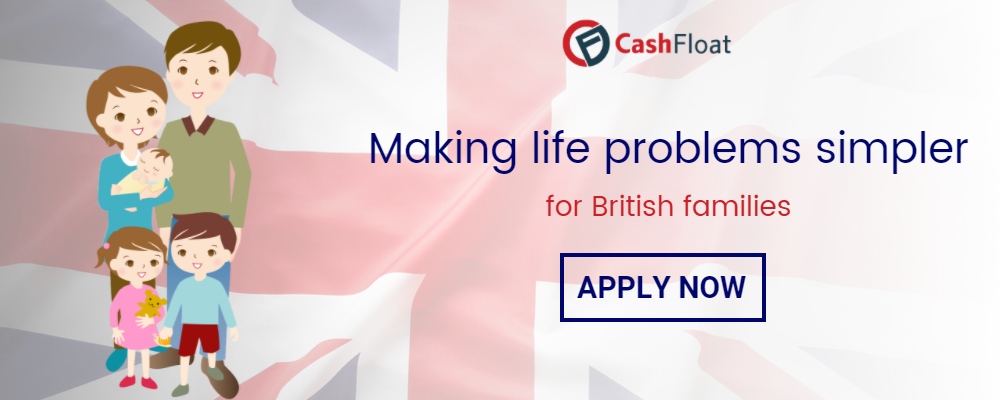 Born a writer, Becky Hall figured she would use her talents productively. So, she became a content writer for Cashfloat, and she loves it. A Business and Accounting graduate, Becky scored high, graduating with a first, but also acquired a professional bookkeeping certificate in addition to her main studies. She always dreamed of becoming an accountant, something she still may achieve, but in the meantime, she is helping to break open a new industry of honest and ethical lending. Becky spends her spare time at the piano, with classical music her favourite choice, but will play jazz to keep her baby happy. Nowadays, though, she doesn't always have much time; Cashfloat has a revolution to make.