How to save and spend your pension wisely
– Chapter 8
This article explores just how much tax relief you can get on your pension contributions, discussing the tax benefits of saving towards your pension.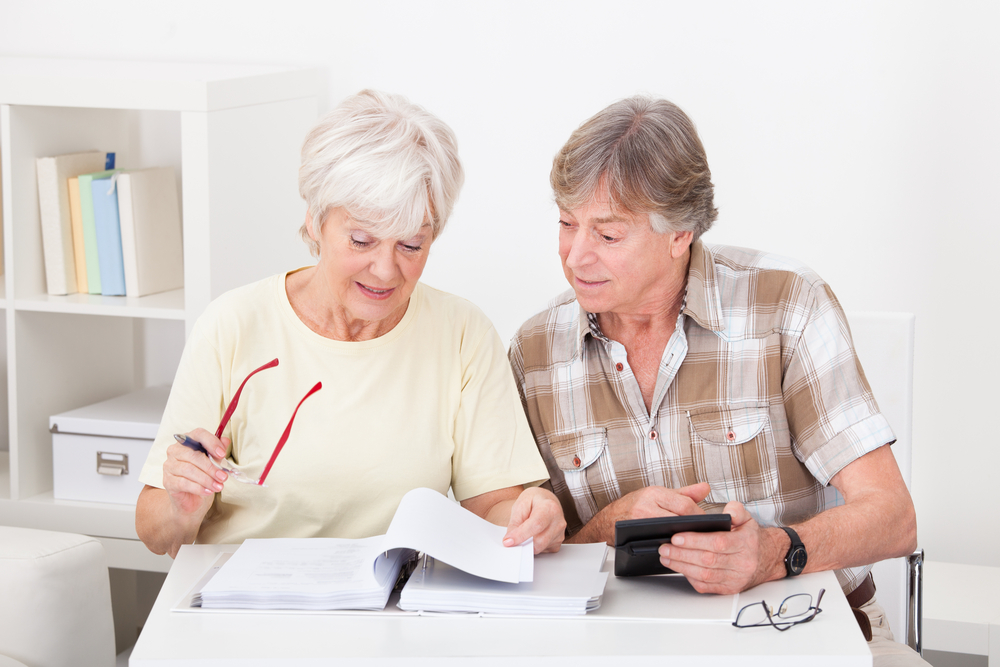 One of the benefits of savings towards a pension is the tax relief on contributions that is donated by the government. There are set limits to how much you can save without attracting tax and these will depend upon the rate of income tax that you pay. Although you can add as much as you want to your pension fund, there are both lifetime limits and annual limits on the amount of tax relief that is allowable.
Company Pensions Saving for a pension will help to maximise the amount you have to live on after you retire and if you choose to join a company pension the benefits soon become obvious. It is a simple way to save and as auto enrolment will become mandatory by 2018, there will be no need to apply. Joining a work pension scheme can help to double or even triple the amount of pension you will get at retirement and by paying into a work scheme you will beat the taxman at his own game. Finally, as pension savings are not accessible you will not be tempted to withdraw them and spend them. Company pensions are a secure way to save for the future and not only do you get free money from your employer, but the taxman chips in some cash as well. It is almost like getting a pay rise although you can't spend it until your later years. However, most people underestimate how much they will need to live on after they leave work and a company pension is a great way to plug the gap in finances that can arise once you have stopped full time work.
How Much Tax Relief Can I Get?
The rules about tax relief on pensions may appear to be complicated but in fact they are quite straightforward. A UK taxpayer is allowed to have tax relief on contributions for 100% of their earnings or £40,000 which ever figure is the lower one. i.e. if someone earning a salary of £30,000 wants to put £35,000 into a pension scheme the tax relief would only apply to the first £30,000. Of course, this is an extreme example and most people are unable to save more than their annual salary into a pension scheme but it is useful to understand how it works. There may be circumstances like an inherited lump sum of money that you want to save towards your pension. Or, you may have sold a property and decide to add this to the pension fund. So, any contributions that are higher than the annual allowance will attract income tax at whatever rate you normally pay. There is however a clause that states you can carry forward allowances for three years as long as you have been a member of the pension scheme in those years. The only exception to this rule applies if you are enrolled in a Defined Contribution Scheme and have made a withdrawal of any of the funds in the pension scheme. In this instance the annual allowance is reduced to £10,000. Your pension provider will send you a statement every year about the annual and lifetime allowances and this will show exactly how much tax relief is allowable for your pension contributions. After April 2016 the top limit of £40,000 is due to be reduced for those who earn over £150,000.
Low Income Workers Even people who do not pay income tax can benefit from the tax relief that is allowed on pension savings. Someone who is on a low income can add £3,600 per year as contributions or 100% of the amount they earn. So, a part time worker would be allowed to contribute £2,880 per year to a pension fund and the government will add another £720 to make it up to the annual allowance. This means that parents and grandparents can make a contribution towards a young person's pensions fund and take advantage of free money from the government. The lifetime allowance for tax relief is very high. During the tax year 2015-2016, the lifetime allowance is £1.25 million. This is due to drop to £1 million in April 2016. Any amounts above these limits will attract a tax of 25% if paid in as regular contributions or 55% if paid in as a lump sum.
Benefits of Saving for a Pension
Aside from the obvious benefit of tax relief, which is like the government giving you money to save (a nice change), there are some other obvious benefits to enrolling in a work pension scheme. Just ask the millions of state pensioners how difficult it is to get by on the small sum that they receive. Even though there are plans in place in the future to pay everyone the same amount, there are also plans to raise the pension age and this means unless you have made some provision of your own you could be working until you are nearly 70. One of the most pleasant benefits of saving for the future is that you beat the tax man with contributions and when you reach the designated retirement age of the scheme you can take a quarter of the pot without paying any tax. And, a large part of these savings will have been made by your employer and the taxman. There are some new rules attached to pensions that were announced in the last budget and these allow you to have more say about how your pension fund is used. Instead of being forced to buy an annuity you can choose where to put your hard earned savings or you can spend them as you wish. This could mean helping a child with university fees or helping them to put a deposit on a first home. These new rules give you the freedom to choose and put you firmly in charge of your own money.
Work Pension Schemes Investing in a workplace pension is an economical way to save for the future and most pension funds will pay out a lump sum to dependents if you die before retirement age. Many of the workplace pension trusts will also allow the pension to be paid to a spouse or designated partner should you die after you start to claim the pension. Both of these kinds of payments will not attract tax other than normal income tax if the payments cause the beneficiary to go over their own tax allowance. Finally, saving through a work pensions scheme is one of the cheapest ways to make an investment for the long term. There are little or no administration fees, your contributions are taken from your salary and there is no access so no temptation to draw the funds out. In fact, in the future you will not even need to enrol in a scheme as this will happen automatically to all employees after 2018. Your employer does all the hard work and you will be able to reap the benefits of tax free savings that will provide you with a richer and happier retirement. So, whilst opting out might give you more money in the short term, which might seem like an attractive option if you are short on cash and growing dependent on short term loans, it is important to think it through carefully first, as there are many benefits to a work pension scheme.