Full Guide to Managing Family Finances – Chapter 26
Learn about the government's new policies which are designed to help you plan a better financial future for yourself and your family. Want your children to be able to study at university? Start planning now! This article explores different investment choices, allowing you to get back as much as 300% of what you saved.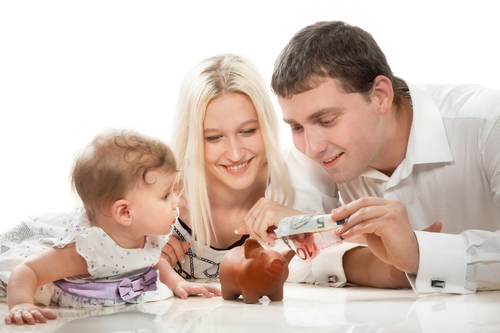 Government Policies The budget policies put forward by the government and which are in the process of being implemented are in place to enable families help plan a better financial future. The actions of raising the personal allowance for income tax to £12,500 and creating a higher threshold for 40% taxpayers will allow more families to have more money in their pockets. In addition, the hold on VAT increases and national insurance will also help to make most families better off in real terms. This means that families will be less likely to have to take out short term loans to cover unexpected financial expenses as they will have more money available. Where property is concerned there will be a higher inheritance tax threshold and this means more families will be able to pass on their property and prudent savings to their children. All of these policies will help ordinary people to have more control of how and what they spend and will also allow them more freedom in planning their finances. The new rules for pension schemes that allow you to have greater freedom regarding your pension fund means that some families will choose to invest in possible high risk ventures whilst others will settle for safety and a lower return. The government is hoping to create a situation where ordinary people are more responsible about planning for their financial future by giving them more freedom of choice. Additionally, there is a plan to create 3 million apprenticeships for young people and to encourage an environment where everyone who wants to work will be able to get a job. If these plans are successful then the financial future for the citizens of the UK and the country will be set on a course that will create growth and a much more stable economy.
Financial Planning For Education
Starting a financial plan for the education of your children is now a priority for many parents even if they do not send their children through the private schooling system. Most families now recognise the fact that costs for a university education are going to be in the tens of thousands so starting an education fund as soon as a child is born is an excellent idea. By saving even a small sum on a regular basis you can soon build up a substantial sum to help your children through their educational life. Putting a sum of £50 a month into a normal bank account would achieve a fund of around £10,800 plus interest by the time the child reaches 18. This is a safe option but there are other ways to save money that would deliver greater returns. A share based investment trust for the 18 year period would return around 70% more (based on the last 18 years figures) and a global growth trust could return as much as 300%. However, these figures could also be lower and this kind of investment does have some risk to the capital. You must also take into account which kind of trust makes the lowest charges for administration as this can markedly reduce the returns. There is usually an annual admin fee but if you go through a broker this fee could be more expensive.
Regular Savings Plan A regular savings plan is often a good choice for parents who are unable to put up a lump sum and the long term of the account will mean it is less vulnerable to sudden changes in the markets which could affect the amount of return. There are many investment trust providers who specialise in accounts for children and one good option is to spread the investments across a range of accounts. One of the smarter ideas is to go for a plan that allows you to buy more shares when they are cheap and less when they are more expensive. Many investment trusts for children will allow you to put as little as £25 per month away and once you have started this will soon become a habit and you will not miss the money. Children are not allowed to hold shares until they are 18 so the account must be under the control of an adult. One way of setting up an account is to have it in your own name so that you pay out any expenses yourself but in this instance the funds will be taxed. Alternatively, you can set up a trust in the child's name but with yourself as the trustee. This option allows you to fully manage the account but it is taxed as your child's money. Whichever option you decide upon you can be sure that investing for the education of your children is an excellent way to ensure a better financial future.
Elizabeth Redfern is a born and bred Londoner who loves the city life. She is a proud chocoholic who enjoys reading, jogging and eating – especially chocolate! Elizabeth attained a first class degree in Mathematics but chose to make a career out of her real passion, writing. She has published many poems and short stories, but decided to join the Cashfloat educational channel writing team because she is passionate about helping people take care of their finances leaving them free to enjoy the finer points of life – most notably (in her opinion), chocolate!