Are you dealing with rent arrears? Are you on the verge of getting evicted by your landlord? It is important that you have a clear understanding of the situation so you can approach it strategically. Read on with Cashfloat for tips with dealing with rent arrears.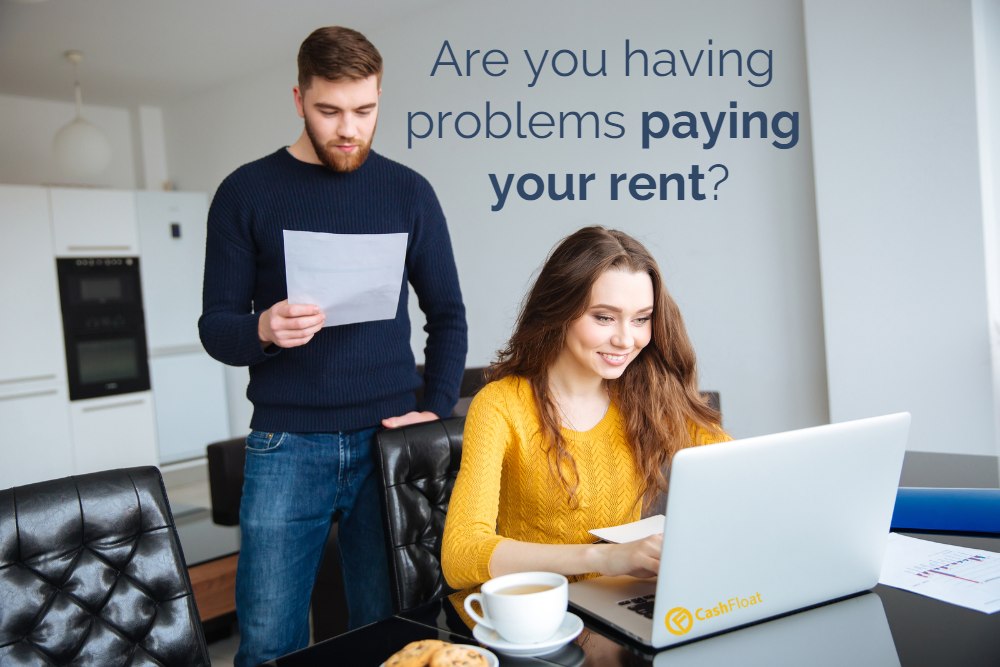 How can I deal with rent arrears
If you are a tenant of (but not sharing space with) a private landlord any time between February 28th 1997 and now, you are an assured shorthold tenant.
You will not be forced to leave your home without being given a section 21 notice first—also known as a notice seeking position. A section 21 notice stating rent arrears as the reason for seeking repossession will require at least two weeks for you to settle your liabilities. If you are not able to pay up the rent even by taking an online loan, your case can be taken to court.
Aside from the rent arrears, you may have to be charged with court costs. But do not fret, there is still a way out. Here are a few steps you can take:
Talk to your landlord

This is no time to hide from your landlord. When you get the notice, take it as a sign to finally show your face, even if you are not sure if he/ she is going to take it to court or agree on an arrangement with you. It is best that you come at a strategic time armed with the relevant information, such as the exact date you will be able to pay him or her back. Just a tip: List down your talking points, memorise them and work through them thematically. Then make an appointment with your landlord – Do not recite your spiel over the phone, opt for a face to face confrontation.




When the time arrives, approach your landlord not with fear or anxiety, but with apologetic sincerity. Be ready to back this up with a concrete plan. Be straightforward. Fumbling through your talking points is will make you appear uncertain of what you are really trying to accomplish in the dialogue. Remember that your landlord is also human. There is capacity for compassion and understanding in their heart, as long as you are not messing them about. Just be clear with the explanation and move on to the action plan.

If your landlord agrees to your terms, then it is time for you to make good of your promise. If the talk does not end as you intended it to, do not despair. There are still other things you can do.

Ask for advice

You can do this whilst or before negotiating. There are a lot of debt counselling services in local communities, so just pick one that most appeals to you. Look for one that is found near you or ask someone you know well, such as a parent or a close friend who they think is a good choice. These debt charities offer advice for free. They may be able to offer you advice on how to deal with your landlord, and even have you practice the conversation with them.

Advice can be asked from these organizations via the Internet, the phone or in their offices. It is up to you to go for the one you are most comfortable with. Explain to the advisor how you got there—getting a notice or being summoned to court—and inform them about your game plan. That way, you can still revise or devise a backup strategy in case your initial plan fails.




Check out your tenancy agreement

Before you signed up for the place, there must be a tenancy agreement you had taken with your landlord. This may be written, oral, and/or implied. As part of the contract, the agreement comprises the duration of tenancy, specific beginning and end dates, particular services provided by the landlord and the number of months you will get notified prior to the end of tenancy.

Eviction also varies depending also what kind of tenant you are. As mentioned above, if you are an assured shorthold tenant, you should be given at least two weeks to settle your rent arrears. Some are given notice for two months' worth of arrears, or more, depending on the frequency of payments you agreed on with your landlord, such as three monthly or quarterly.

Some types are easier to evict: If you are an occupier with a basic protection such as a student staying in a dormitory; and if you are an introductory or demoted tenant – which means you are in the property on probation for the duration of your trial.

Should you opt to cut ties, end your tenancy properly. Pay up the arrears without having to take out short term loans and go through the necessary paperwork. You do not have to be friendly with your landlord, but it pays to be polite.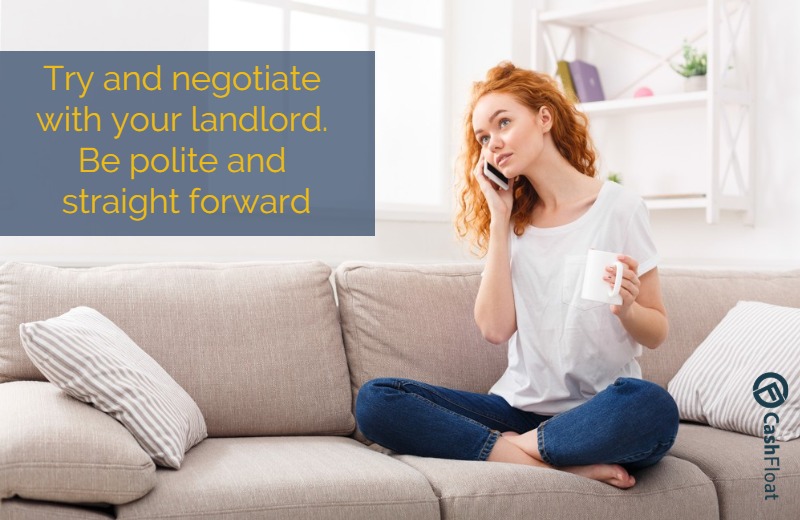 Assess your finances
So now you know the steps you can take to iron things out, it is time to go back to an important detail: Your monthly incomings and outgoings. Before you approach your landlord or a debt advisor, you should already have an idea on what expenses are high priorities and what are not. Aside from rent arrears, high-priority items are utilities, such as electricity and gas, food and education. Cut down on entertainment and travel costs. Take alternative activities such as walking to work if you live nearby, or bringing home-cooked meals to the office.
Know that your landlord can take you to court, have you evicted by the court, or just ask you to leave if you are in the same accommodation as him or her. It is like you are given one shot at defending yourself before your landlord decides to take matters to a judge. There, you will have to defend yourself even more.
It will not hurt if you take the negotiation route, as this seems to be the less incriminating solution there is. Just remember that your landlord is human too, and he/she can agree on how you will pay back the money you owe without resorting to outside legal forces.