Have you been affected by the rail fare increase? UK rail passengers are facing the biggest rise in fares in 5 years. Read on with Cashfloat to learn about the rail fare increase and how you can still manage your budget despite it.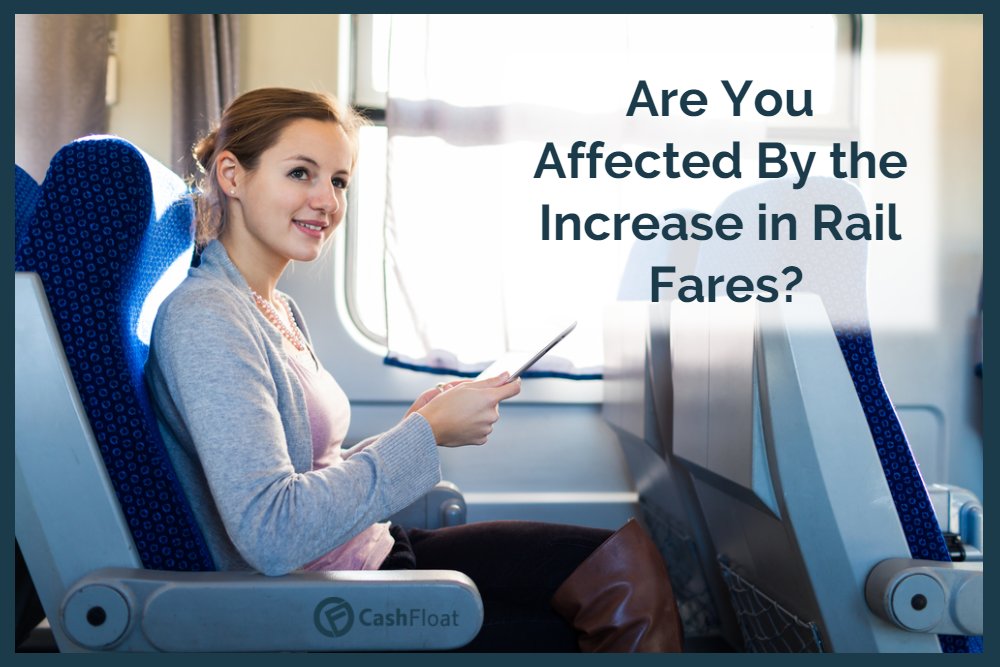 In this article, we look at the possible effects of the coming increases in rail fares. You'll find information about:
Whether rail fares are good value for money
Whether the rail fare cap is worked out fairly
Who will be hardest-hit by rail fare increases – commuters; part-time workers; public sector workers
The impact of fare increases on commuters
Whether there will be a rise in payday loan applications
How to save on commuting costs – spread the cost of a season ticket; alternative methods of transport; changes in working hours or practices
Conclusion
In this article, we'll look at criticisms of this increase in particular and the railways in general. We'll explain what this will mean for commuters. Which groups will be particularly hard hit by more expensive rail fares? And we'll also examine how they'll cope with the extra expense. Will it mean an increase in the numbers of people turning to the helping hand offered by a payday loan?
Are Rail Fares Good Value for Money?
Estimates suggest that there has already been a rail fare increase by 27% since 2010. However, many rail passengers have complained that this did not make any improvements in rail infrastructure, overcrowding on commuter trains, train reliability or better handling of rail disruptions.
In 2011 a government-commissioned McNulty Value for Money Report compared UK train fares to European railways. They found that British fares were 30% more than other European cities. In separate research, the TUC found that season tickets were six times more expensive in the UK than their equivalents in France, Germany, Italy and Spain.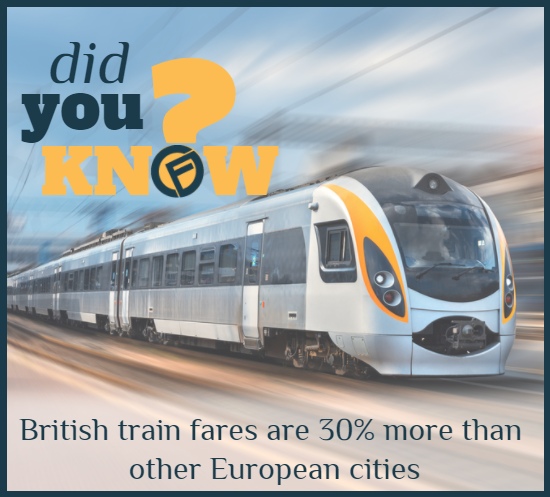 To make matters worse, many commuters have seen the real value in their take-home pay fall with wage freezes or caps. In fact, rail fares have risen at twice the rate of wages in the UK.
Is the Rail Fare Cap Worked out Fairly?
There's also the question of how the government set the cap on rail increases. How is it worked out?
The government sets the cap on rail fares according to the RPI (Retail Price Index). The RPI lost its status as a reliable statistical measure of inflation in 2013. Another criticism is that the government isn't consistent in its measurement of inflation. To calculate the increases in state benefits and pensions, it uses the lower estimate of inflation: the CPI (Consumer Price Index). This discrepancy adds to the growing gap between people's income and expenses and means that rail fare increases will always be higher.
Who Will be Hardest-hit by the Rail Fare Increase?
With their working hours, it isn't possible for most commuters to take advantage of off-peak reductions for rail journeys. Although some might be able to work via telecommuting. This isn't possible for all professions.
Even if they work from home a couple of days a week, this doesn't necessarily mean that they'll save money on rail fares. Why?
Season tickets for the British rail network are only suitable for full-time workers. Despite promises in Tory's last election manifesto, there's no provision for part-time workers who wish to save money on fares by buying a season ticket. The 'Campaign for Better Transport' group has been campaigning about this issue for a long time. They believe that this exclusion particularly hits working mothers, who are unable to work full-time.
Many key workers in the public sector, such as nurses and teachers, can no longer afford to live in the cities where they work. The UK's expensive housing prices have pushed them further out of city centres, and so they're forced to commute. With a pay freeze or cap on their salaries, they're finding it increasingly difficult to make ends meet.
The union, Unison, warned in August that many might be forced to quit their jobs as it wasn't worth them forking out so much money for rail fares. This would, of course, lead to shortages in many crucial services and sectors.
The Impact of Rail Fare Increases on Commuters
The averager rail fare increase of 3.4% on rail fares will be felt more by commuters. Passengers that travel for purposes of leisure can take advantage of off-peak fares or the preferable prices given by rail operators for advance booking.
There's a strong possibility that some part-time workers and/or public sector workers will find that it is no longer profitable to work once they pay for their rail fares. At a time when governments want to get more people in work, people shouldn't be resigning because they can't make money from their jobs.
A Possible Increase in Payday Loan Applications?
Increased rail fares will leave commuters with less money in their pocket once they've paid for all their other financial commitments. Already many people are struggling to make it through to the end of the month. The gap between real wages and expenses will only widen when they add higher commuting costs to their other outgoings.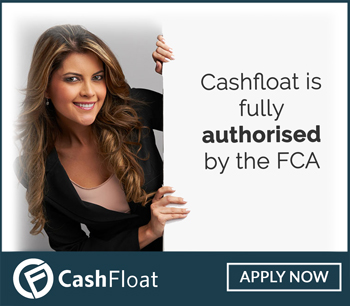 It's quite possible that many more people will find themselves in financial difficulties. A short term loan could help them pay their commuting costs while they hope that things will turn round for them financially. There are alternatives to taking out a payday loan to pay for the costs of the daily commute. Let's look briefly at some of them.
Spread the Cost of the Season Ticket
Many companies now offer their employees interest-free season ticket loans. Instead of having to find a lump-sum of thousands for the season ticket, commuters can spread its cost with repayments over the year. If your company doesn't offer such a scheme, apply for an interest-free credit card. Use this card exclusively for your season ticket. Make sure that you set aside a sum of money every month to repay it.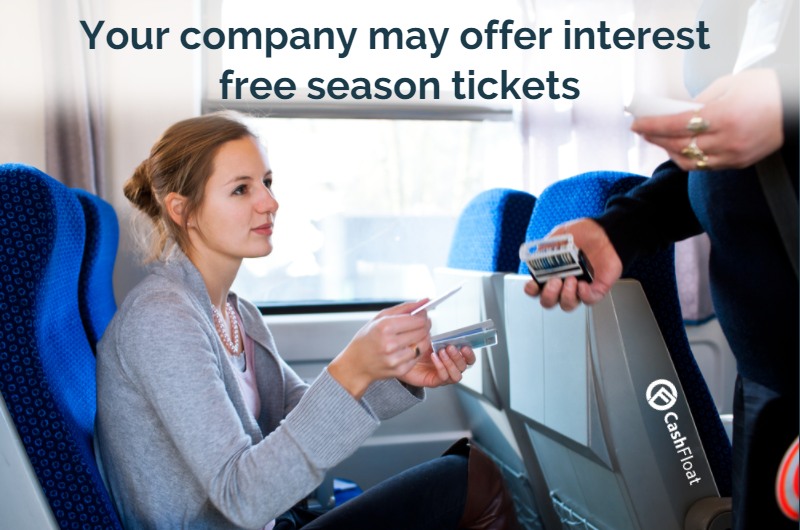 Alternatives to Rail Transport
Depending on the length of your commute, investigate other means of transport to save on travel costs. Check the prices of coach fares or see if there's a carpool in your area. Shorter distances can be travelled by bike with the help of the government's 'Cycle to work' scheme.
Changes in Working Hours or Practices
Depending on your job, you could start work after the commuter rush and make savings on fares by being entitled to off-peak reductions. Does your employer offer flexi-time? Alternatively, could you work from home and use video conference calls?
Conclusion
The rail fare increase from the beginning of 2018 are an additional financial burden for workers who are already struggling to pay all their financial commitments every month. Before deciding to take out a payday loan to bridge the growing gap, think of the alternative solutions. Quick loans are ideal when you urgently need some cash but won't help when it comes to paying for your essential expenses.