Been made redundant? Get to know your redundancy rights. Nobody should be made redundant without knowing their entitlements. Read on with Cashfloat and discover all your rights!
Lost Your Job? What Can You Do? – Chapter One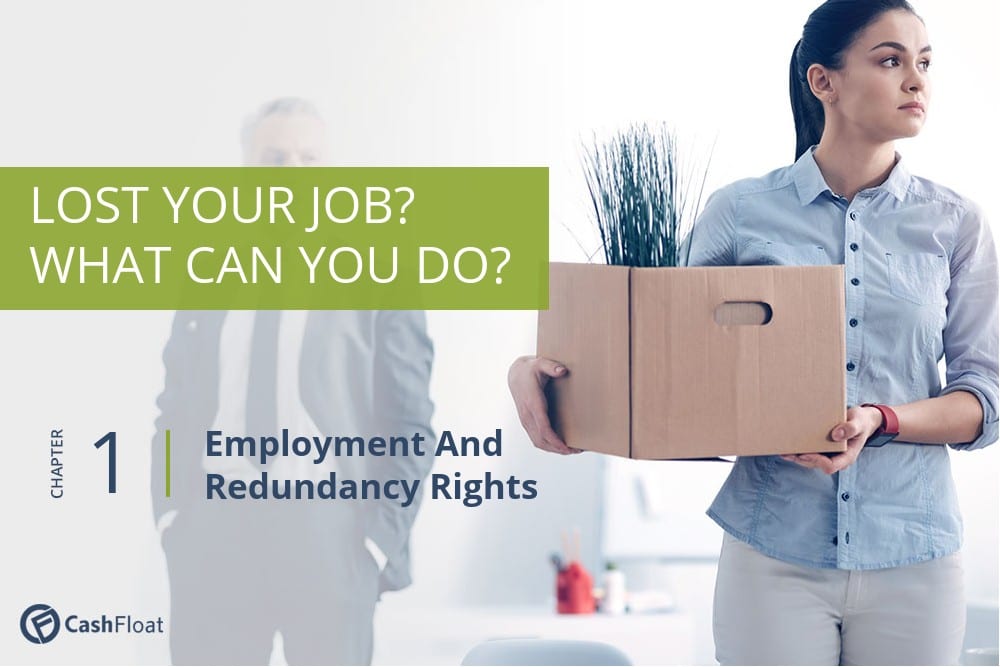 Before discussing your redundancy rights, let's discuss the employment rights in the UK.
Employment Rights in the UK
Employment rights and the terms of redundancy are spelt out in a contract of employment. This document identifies the rights and responsibilities of both the employer and the employee. An employment contract will spell out what is expected of you and in turn, what your employer must do regarding giving you notice to leave or making you redundant.
Also, the contract of employment may be verbal, and this is just as binding. However, when it comes to a tribunal, it is harder to prove the existence of a spoken contract. So, a written agreement is always the best choice for employees. Everyone who starts a new job is entitled to a written statement within two weeks of starting work. The statement will cover the main terms of employment such as pay, hours of work and most crucially, the terms of notice for dismissal or redundancy.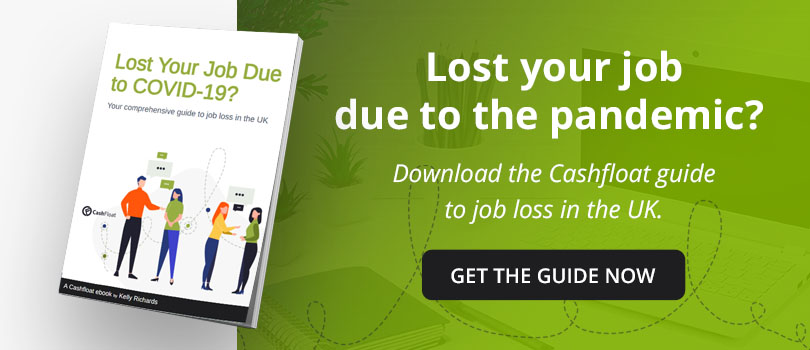 Fair And Unfair Dismissal
There may be different rights depending on the reason you were made redundant. Knowing why you were made redundant will help you with knowing your redundancy rights.
Fair Dismissal
There could be some legitimate reasons your employer may dismiss you from your job. Here are some:
Despite extensive training, you have been unable to get to grips with the job.
Gross misconduct at work. This could be violent conduct towards a customer or fellow worker, or if you have been found stealing or taking drugs/alcohol while at work.
If it becomes impossible to continue your employment for any reasonable cause e.g. a workplace burns down, and the business will not be re-started.
Unfair Dismissal
There are many reasons behind cases of unfair dismissals. Here are some:
Unfair dismissals relating to rights for employees such as maternity leave and pay, joining a trade union, and taking rest breaks.
Employees taking time off to serve on a jury.
Older workers being compulsorily retired without their consent. This has now been stopped, due to changes to the employment laws.
If you think you have been dismissed unfairly, you can make a claim for unfair dismissal.
Redundancy Insurance
Redundancy insurance can be a lifesaver if you lose your job. There are policies which you can take out to cover mortgage payments, unsecured personal loan payments, and credit card payments. You should get a redundancy insurance policy When you are employed, and there is no chance of being made redundant in the immediate future. e.g. if the risk of redundancy is medium, that is, not on the cards for the next three to six months. It is also worthwhile thinking about how long it would take you to find another job as the policies do not pay out before a three-month grace period.
There are different kinds of payment protection insurance, for example, a Mortgage Payment Protection. When it comes to your home, a mortgage is a priority debt. That is, if you do not keep up the payments every month, then it could have severe consequences, and you could even lose your home. For this reason, alone, a Mortgage Payment Protection is a good idea. It will give you a breathing space to find another job or to think about what you can do to minimise the effects of losing your job.
Premiums for a Mortgage Payment Protection will depend on your age, the period you want to cover. There is usually a maximum amount that can be paid out, e.g. £2,000 per month. Typical premiums for those under 50 are between £18 and £27 per month, and for those over 50, the rates are between £37 and £41 per month. The best way to organise the policy is to go to an independent financial advisor. You can also check out the money advice websites on the Internet to see how much you would need to pay, approximately, to get cover.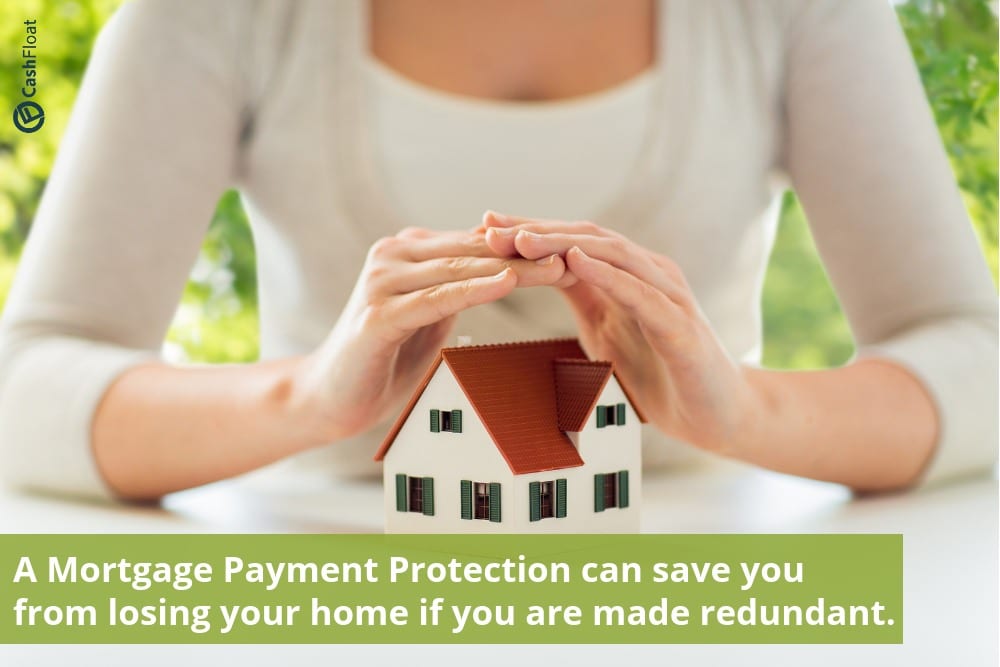 Redundancy rights in the UK
First of all, it is important to understand that redundancy is not the same as getting the sack. An employer who is considering making some employees redundant must be objective and use a fair system when selecting which jobs are to go. When this has been decided, employees are entitled to a minimum period of notice. The minimum period of notice depends varies depending upon how long your employment has been at the company:
One month of service – two years of service; You will get one week's notice
2 years of service – 12 years of service; One week's notice for each year
Over 12 years of service; 12 week's notice
Pay In Lieu Of Notice And Gardening Leave
Of course, an employer may give you a pay in lieu of notice, and this is perfectly acceptable. Instead of finding yourself at a loss with no pay and desperately taking out guarantor loans for unemployed to cover basic expenses, this option may be more ideal. Remember, however, that pay in lieu of notice is taxable like all other income.
Gardening leave means that you work out your notice at home. You will still receive payment, but in this instance, you can be asked to go back to work at any time. You may also not look for another job unless your employer agrees that you may do so.
Watch this video by the ACAS as Conciliator Kamlet Edwards answers the most frequently asked questions about redundancy rights.
Consultation With Employees
An employer must always consult with an employee before going ahead and making them redundant. To make the situation as fair as possible, an employer must advise you about what is happening and allow you to question and bring up any objections if you wish to do so. Additionally, an employer must consider alternatives to the loss of a job and seek ways to alleviate the effects of the redundancy process.
The type of consultation process will also depend upon the number of people that a company employs. When it is a business with 19 or fewer employees, the employer can advise you as an individual. For between 20 and 99 employees, then the employer must hold a collective consultation with either a union rep, or a chosen representative of the employees. This latter regulation applies to businesses with more than 100 employees as well.
Conclusion
Knowing your redundancy rights will help you in the event of losing your job. If your employer takes any action which you think may be questionable, you can always get some outside legal advice. There are some organisations and bodies who can guide you, for example the Equality Advisory Support Service (EASS) and the ACAS. Finally, there is the Equality and Human Rights Commission (EHRC). You can find out more details and information about discrimination at work on their website.