Story highlights
The best regular saver accounts are HSBC, First Direct and Marks & Spencer.
Regular saver accounts are useful for small investments or for topping up other investments.
The History Of The Leading UK Banks
– Chapter Twenty Six
If you are looking for a regular saver account, but you can't make heads or tails of the features of each loan, you are not alone. Cashfloat.co.uk, a payday loan lender, present this useful guide to different regular savings accounts on offer from various UK banks.
All of the UK banks are offering some regular saver account so it can be useful to take a look and see which one offers the best deal. Regular savings accounts are usually the best option for little sum investments.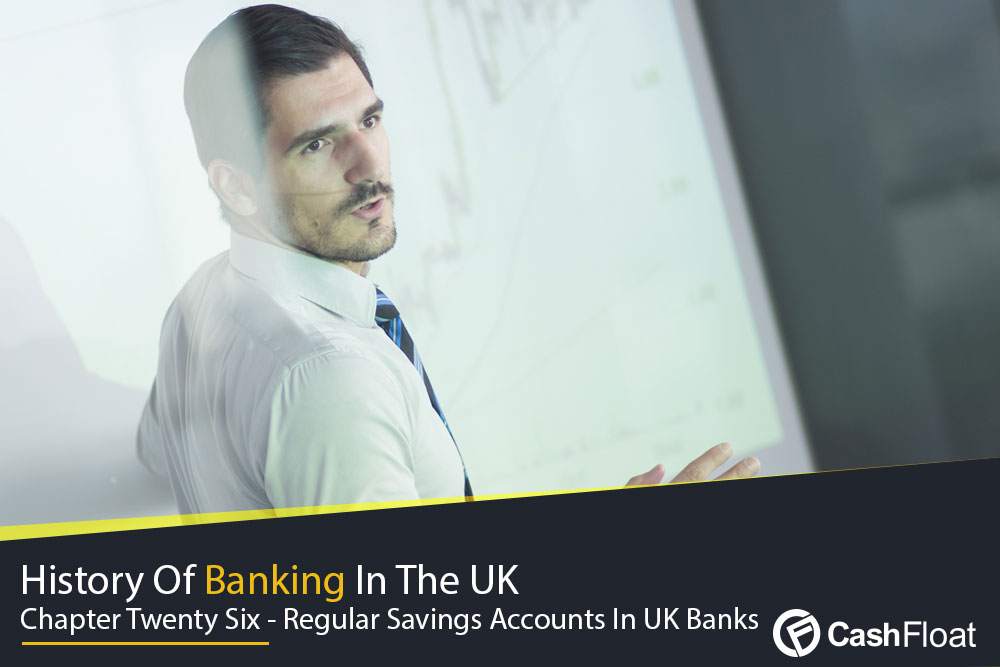 Best Regular Saver
How Regular Savings Accounts Work
As you might expect from the name, a regular savings account must be fed by monthly contributions and in return for this commitment, you get a better rate of interest than that offered on an instant access account.
Most regular savings accounts impose restrictions on withdrawals as well as demanding a minimum level of contribution per month. Also, most of the accounts will only last for one year, and there are limits to the amount you can deposit. UK banks will often advertise this kind of account to attract new customers. While they do give you a nice booster cash advance for a year, the best way to make more money out of savings accounts is to switch your account each year. Some of the Regular Savings Accounts are linked to other products so you may need to change your current account to the new bank to benefit from the better rate of interest.
Interest On Regular Saver Accounts
The new personal savings allowance introduced in April 2016 means that a basic rate taxpayer can earn up to £1,000 in interest without paying tax. Those who are higher rate taxpayers can get £500 interest tax-free. For most people, this means that they are no longer in the tax paying bracket for interest on savings but if you do exceed your limit the amount due is taken back using your tax code.
However, it is important to understand that the amount of interest you receive will be around half as you are investing a smaller sum each month and the capital is not being invested in a lump sum. Investing in a regular savings account is a useful way of topping up other kinds of investments like an ISA or any other high-interest rate account.
Keeping Your Savings Secure
With the near collapse of Northern Rock and Lloyds, many people are worried about how safe the UK banks are. If you are investing in a UK bank, then your savings are covered by the Financial Services Compensation Scheme which covers up to £75,000 per person. So, as long as your regular saver account does not go over that amount, the funds will be safe.
One piece of good advice is to restrict the amount you invest in any one bank to the sum of £75,000. But as there are very strict limits for regular savings accounts, this should not be a problem.
Compare Rates For Regular Savings Accounts With Leading UK Banks
First Direct, which is part of the HSBC organization, offers a rate of 6% for a regular saver account. This rate is fixed for one year, but you need to switch your current account to the bank to open one. The great thing about this offer is that you get a £100 bonus for switching and First Direct is the award winning bank in the UK.
As long as you are happy with operating your account by phone or through the Internet, then this is the best deal. Deposit limits are between £25 (minimum) and £300 (maximum), but if you do not use up all the allowance in one month, you can carry it over to the next.
Like its sister bank, HSBC offers 6% interest rate for a regular saver account, but this bank has branches so if you prefer to operate your account in the traditional way this is a good choice. You can save up to £3,000 per year but must switch to either the Advance Account or Premier Account to qualify. HSBC will give you £150 for switching and a further £50 if you stay for a year.
A standard current account entitles you to a Regular Saver account rate of 4%, and deposit limits are between £25 and £250 per month. Missed payments trigger a closure and a rate of 0.05%.
Although not a well known high street bank, M&S are offering 6% if you switch your current account to the bank. You get a £100 gift card for the store if you switch and an overdraft of £100 which is interest-free. Monthly deposits are the same as for HSBC, but the difference with this account is that if you need to access the money you can do so and still receive 1.35% interest. Not a significant sum but better than nothing.
This account offers a poor return with many restrictions. 2% gross fixed interest for one year is slight, but it does have instant access with no charge for withdrawals. After the 12 months are up, the funds go into an easy saver account which currently pays 0.35% gross.
Royal Bank of Scotland does not offer a regular savings account so cannot be included in the comparison.
Nationwide Regular Saver ISA offers 5% interest, but you need to switch your current account to Nationwide. If you do not want to switch your current account, there are other good saving accounts that Nationwide offers. TSB Bank and Santander offer a similar regular saver account.
Halifax offers 4% gross interest per year for a child under the age of 15. There are lower deposit limits of between £10 and £100 per month and no penalty for a missed payment, but no withdrawals are allowed. An adult must open this account on behalf of a child.
Open To All Regular Savings Accounts
Most of the regular savings accounts that do not link to other products that are on offer by smaller UK banks and building societies. Leeds Building Society offers customers a rate of 3.05% and this one has no fixed term so you can keep it open as long as you want. Deposits are the usual limits of £50 to £250 per month, and a missed payment reduces the rate to 1.25%. However, you can make one withdrawal per year and still get the bonus rate. This account is a variable rate account, so it is vital to monitor it closely.
Maximising The Amount Of Interest On A Regular Saver
Although the interest rate on regular saver accounts is advertised to be high, there is often a misunderstanding by customers of how this accrues. One important factor to remember is that it will take some time to build up the lump sum so, for instance, if you plan to invest £3,000 in a one year account, you must acknowledge that the full amount will only be there for the last month of the account.
I'm 36 but I still feel like a little kid with £200 in my savings account!
Click To Tweet
One way to get the best from your money is to put the lump sum into a high paying current account and drip-feed it into the regular saver. Subscribing the full limit each month will earn you better interest as long as you do not miss any payments. The interest you earn should build up quite substantially. And when your savigns account is large enough you can avoid taking out personal loans.
Which Banks Come Top Of The Table For Regular Savings?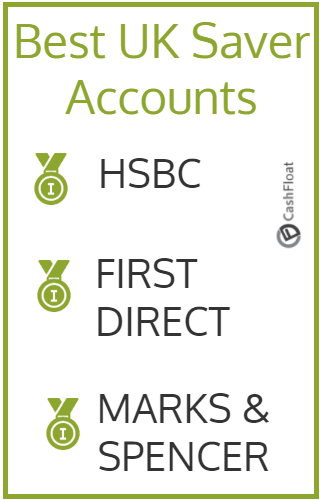 If you are looking for somewhere safe to invest on a regular basis then HSBC, First Direct and Marks & Spencer give the best rates for regular savings accounts. They offer these accounts on the basis that you switch your current account to the bank. Check terms and conditions before you change to make sure that you will not worse off in the long term.
For customers who do not want to change current accounts, the best option looks like Leeds Building Society.
One final point to remember is that you must always monitor your regular savings account as at the end of the term the funds will almost certainly go into a very low rate account. When this happens, you know that it is time to move your money elsewhere and secure the best interest rate possible. You don't want to be relying on your savings accumulating only to find out that they weren't when you need them desperately, leaving you needing a short term loan instead.
Conclusion
The leading UK banks are anxious to get hold of your custom, and this is why they offer the higher rates for regular saver accounts. Make sure that their terms and conditions for current accounts do not outweigh the benefits on offer and you can begin to reap the rewards of regular savings.