Story highlights
If the rent is more than 15% cheaper than similar properties in the area, be wary of a scam.
1 in 7 agencies were charge tenants £500 or more for credit checks and administration fees
Cashfloat help consumers protect their money when renting a house
Protecting Your Property And Savings From Thieves
– Chapter 14

Before you get your feet on the property ladder, most people – either students or young people in their first job – need to deal with landlords or letting agencies. What is the safest way to find the right property for renting and what are the warning signs when you see flats or houses for rent on websites? What are the things you should be careful about as a prospective tenant and how can you guard against extra charges from rogue landlords?
According to the CSEW (Crime Survey for England and Wales), incidents of rental scams rose by 44% from 2014 to 2015. Rental scams net an estimated £775 million a year and that the average loss per victim is about £2,400.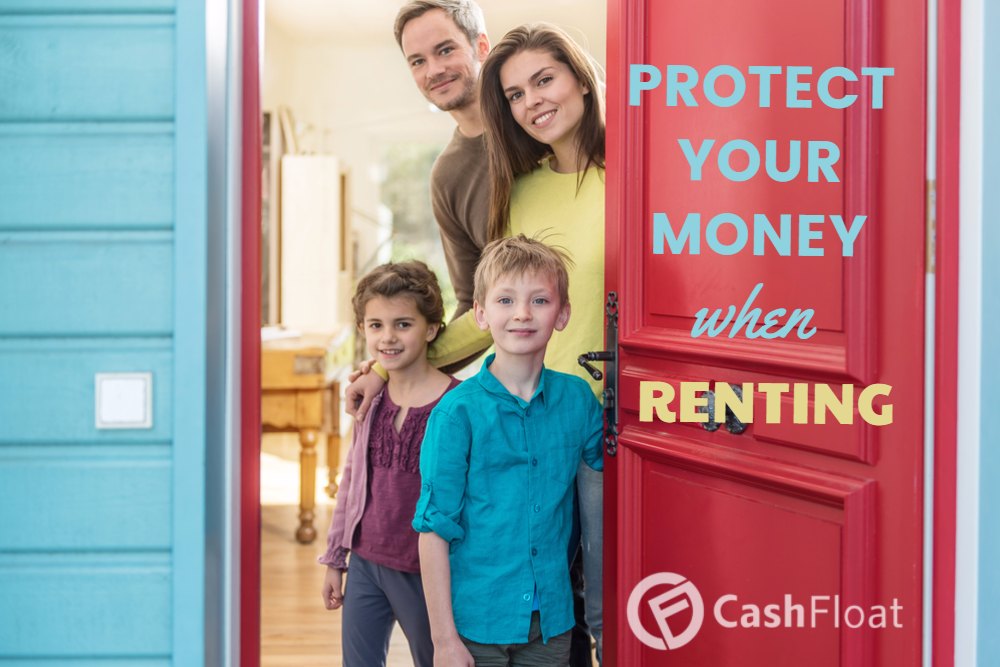 This article aims to give you handy and useful tips on:
Renting from a private landlord and from letting agencies
Protecting your deposit and what to be careful of when moving in
The law regarding rent increases and joint tenancy
How to recognise a rogue landlord or rental scam
Renting From A Private Landlord
It will be much safer if your landlord is a member of an accreditation scheme such as the National Landlords Association or the Residential Landlords Association as they are professional organisations with a grievance procedure. You can check his/her membership online if you have his/her name and membership number.
Before you sign a tenancy agreement, try to speak to the previous tenants, if possible, so you can find out why they are leaving and whether they have any complaints. Read the tenancy agreement very carefully and if you have any doubts about any of the clauses, seek professional advice such as from the Citizens Advice Bureau. Some clauses might be illegal and void if they come under the Unfair Terms in Consumer Contracts Legislation.

Be very clear about what the rent includes and do not take anything for granted. Ask if you are responsible for Council Tax, water charges and utilities; if it is a flat, ask if there is an additional management cost.
Renting From A Letting Agency
If you are renting a property through a letting agency, then you should find out what fees they will charge you and when you'll need to pay them by. Research by the organisation Shelter found that 1 in 7 agencies were charging tenants £500 or more for credit checks and administration fees. Ask what independent complaints scheme the agency is a member of. Look for a SAFE agent sign or whether they are accredited through a professional body like the ARLA (Association of Letting Agencies) or the UKALA (UK Association of Letting Agents). These organisations provide the right protection for their clients' money and offer safeguards if the agency goes bankrupt or misuses funds (such as deposits).
Renting Contract and Deposits
Since 2007, rent deposits must be protected in one of the Government's three tenancy deposit schemes, which have been approved by the Department of Communities and Local Government.

The schemes are:
Deposit Protection Service (DPT)
MyDeposits
Tenancy Deposit Scheme (TDS)
These operate in England and Wales, though similar schemes exist in Scotland and Northern Ireland. It can be insurance-based, which means the landlord keeps the deposit but pays a fee, so you are covered if it is not returned. Alternatively, it can be a custodial scheme in which the scheme keeps the deposit and the interest earned goes to the landlord or tenant.
Once you have signed the tenancy agreement and paid the deposit, your landlord has 14 days to protect it in one of the recognised schemes. You should be informed of all details of the scheme as well as contact information for both it and your landlord. This money should be returned to you within ten days of your moving out.
Damages
If there is a dispute regarding damage and/or missing furnishings, then the scheme operator retains the deposit until an agreement is reached after arbitration.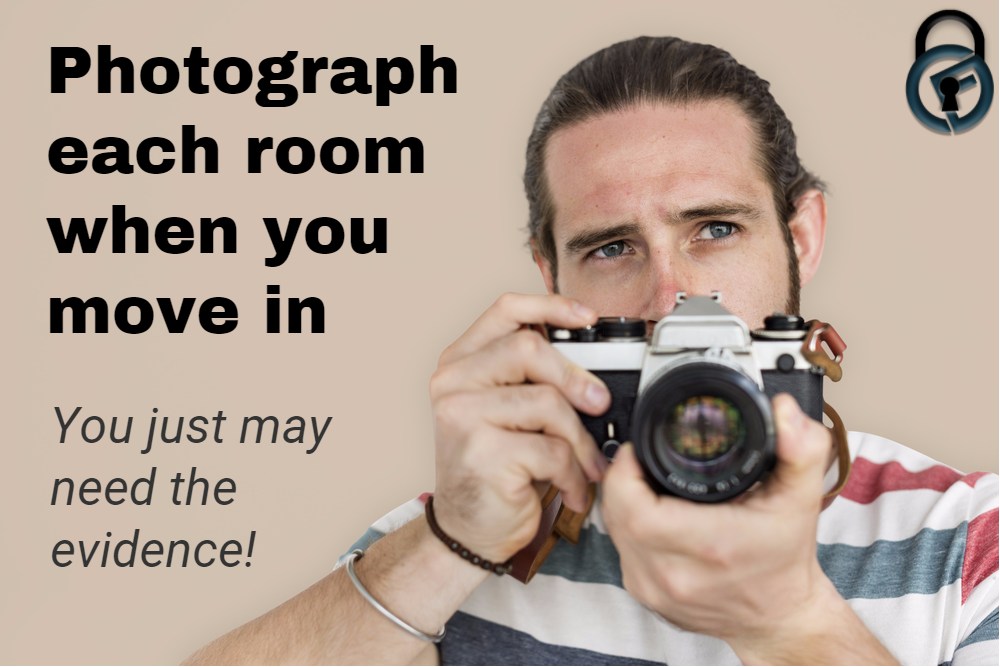 You should be given a copy of the inventory when you move in. Check this very carefully, especially if you are renting furnished property, since there might be a dispute when you move out that things are supposedly missing, which you will be charged for. It is often a good idea to take photos of each room when you move in as proof.
Rent Increase
The question of rent increases should be set out clearly in the tenancy agreement; this procedure is also regulated by law. If you have a periodic tenancy (on a weekly or monthly basis), the landlord cannot increase the rent more than once a year, and you must receive a month's notice.
For a fixed-term tenancy, increases are allowed only if you agree or after your fixed term ends; you must receive six months' notice.

Whatever tenancy agreement you have, the increase must be fair, and the rent must be in line with similar properties in the area where you live.
Joint Tenancy
If you have a joint tenancy and move out, you are still liable to pay your share of the rent until the tenancy agreement is changed. However, if your housemate moves out and the terms of your tenancy agreement stipulate 'joint and several liability', you will have to cover their share of the rent.
Rogue Landlords And Letting Agencies
Some landlords might pretend to be understanding about how tight things are, and how difficult it is for you to find the money for the deposit. They say you can pay a little more each month instead, which they will return to you when you leave; often this never happens. Another thing they might do is add hidden costs such as for 'tenancy inspections'; you do not have to pay any debt which is not in the lease agreement.
Letting agencies are much safer if they have a physical 'bricks and mortar' location and postal address as they are more likely to leave a trace if they are rogue operators. Be extremely wary when responding to ads online.
So far we've learned
What to look for when renting through a private landlord or an agency
How tenancy deposit schemes work
To photograph any damages that were there before you moved in
When to check your rights about joint rentals and increases in rent
We are now going to discuss how to spot online rental scams
Signs Of Online Rental Scams or Fraud
Many con-artists use free listing sites as many do not check the authenticity of the advertisement. The most common scams are that the property does not belong to the person advertising or it does not exist. However, there are some tell-tale signs that you should be aware of.
Rent very cheap?
No landline?
Funny-looking photos?
Poor excuses?

BE WARY!
Firstly, the price: if the rent is more than 15% cheaper than similar properties in the area, then be wary as it could be a trick to dupe you. You should also examine the photo carefully; does it look too glossy as if it has been scanned from a photo on the Internet? Consider the description of the rental property; does it have poor grammar and spelling and have you seen another description of the same place with different wording?
Contact details
Finally, be very cautious if the only contact details are by email or by mobile phone. If there is a landline, then call it to make sure it is not a fax machine and be cautious of numbers which begin 070 as this is a non-geographic business number.
A clear sign of a rental scam is if your prospective landlord gives flimsy excuses for why you cannot view the property. These excuses include: the owner lives abroad, the property is undergoing refurbishment and is temporarily unavailable for viewing, or the current tenant will not allow you to see it. If you hear these or other similar excuses, then you ought to start looking for somewhere else.

If you meet the landlord at the property, then you should ask him/her for some identification and a utility bill and check the address. When you view the property, then note how familiar s/he is with the place; does s/he know where the water mains are, for example? If you have doubts about whether s/he is the real owner, then you can check ownership details on the Land Registry website for a small fee. This is because some conmen break into empty properties and 'rent' them to the unwary.
You should never pay any money upfront (not even a 'holding fee') until you have viewed the property at least twice, and signed a tenancy agreement. If you pay by credit card, the card issuer protects you, so never pay in cash or by money transfer and do not reveal any of your bank details.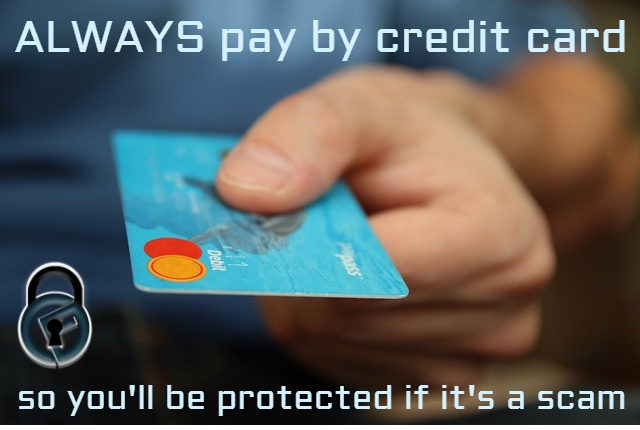 If You Feel You Have Been Duped
It may happen that you feel you have been duped by a rental scam. If so, you can report the incident to the police and to Action Fraud; either by phone or online. If you have paid by credit card, then your card company can reimburse you.
Conclusion
There are 70 regulations which govern a landlord's obligations, so you should always make sure s/he is a member of a reputable professional organisation or accreditation scheme. This way, you are less likely to fall victim to a rogue landlord or rental scam. If an ad online looks too good to be true, then it probably is.