No-show diners have always been a problem for restaurants, but recently this has become a more serious issue with restaurants losing a substantial amount of money due to people booking tables and then not showing up. Read on Cashfloat to see what restaurateurs are doing about this.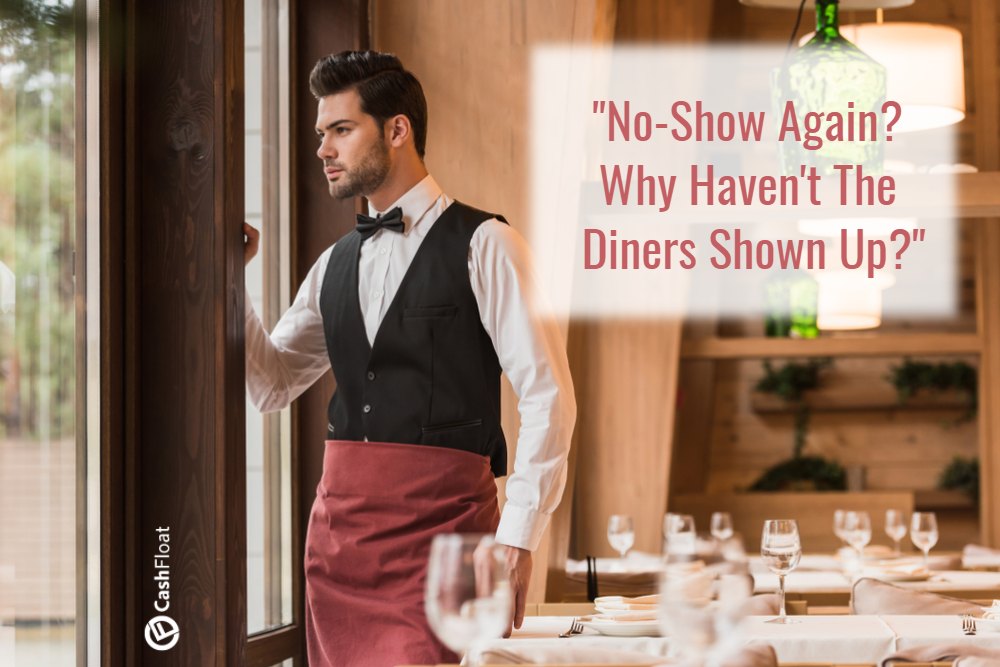 In this article we will look at the topic in depth, and you'll be able to read about:
Why no-show diners are a problem for UK restaurants
Why there are so many no-shows
Dealing with the problem of no-show diners – taking deposits; selling 'tickets' for tables; using booking sites; chasing up confirmations of bookings; naming & shaming of no-shows; no advance bookings
Conclusion
In this article, we look at why lost bookings can have such an impact on the industry. Is there anything restaurateurs can do to ensure people turn up? We consider the ways they are fighting back.
Why are No-show Diners a Problem for UK Restaurants?
The restaurant industry is already suffering. Britons have less disposable income to spend on eating out because wage growth has been outpaced by inflation. With other financial commitments, going to a restaurant is a luxury that many can not afford, especially if they are already in debt and are struggling to pay off regular food bills and short term loans they have gotten.
Apart from a reduction in custom, restaurants have also been hit by higher running costs. An increase in the minimum wage and business rates plus higher food prices (as a result of a weak pound) have all contributed to making their struggle for survival more difficult in an already crowded market.
A no-show rate of over 5% (reaching 10-20% on special occasions such as Valentine's Day or Mother's Day) can mean the difference between making a profit and running at a loss. Often restaurants can't depend on passing trade, so the tables remain empty. So why don't diners show up when they have reserved a table?

Why are There so Many No-Shows?
Restaurateurs often see that group bookings are the ones that don't turn up for the table they've booked. When organising an evening out or looking for a cheap fast food place, customers might book 3 or even 4 restaurants until they finalise their plans. Unfortunately, they don't cancel the bookings at the other eateries; either through oversight, or ignorance about the impact it could have on the business.
Owners believe that the convenience of booking online makes the problem worse. Not only is the booking procedure easier but it's also impersonal. Customers forget that they're dealing with real people and their livelihood.
So what are restaurateurs doing to tackle this problem? Let's look at some of the methods being used and how successful they've been.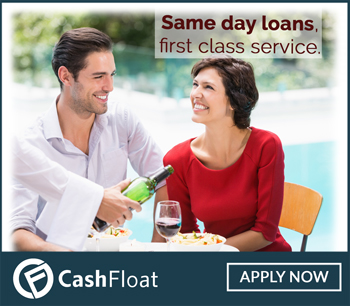 Dealing with the Problem of No-show Diners
There are many ways restaurateurs have tried to deal with the problems of no-show diners, here are a few:
Taking Deposits

It's very difficult for mid-range restaurants to take deposits except on special occasions like Christmas. However, some like the Casual Dining Group are considering taking a small deposit of £5 per head for bookings of 6 diners or more. This booking fee will be kept unless there's a cancellation within 48 hours or the table can be filled.

Tommy Banks, the owner of the Michelin-starred 'Black Swan' in North Yorkshire, said that angry customers have threatened him with bad reviews because of this cancellation policy. Negative publicity or loss of trade means some restaurants are reluctant to adopt a deposit system.

Selling 'Tickets' for Tables

Some restaurants have signed up to the Tock online booking system. In the same way that booking agents sell theatre tickets, this system offers pre-paid tickets for a meal (with drinks being paid separately after the meal).

The Michelin-starred 'Casamia' in Bristol has been using this system for the past 4 years and its co-owner, Peter Sanchez Iglesias, said they've seen a dramatic reduction in the numbers of no-shows. It has been so successful that he's considering its introduction for his other business, 'Paco Tapas'.

A downside to this system may be that people do not have the money to pay for their tickets in advance and may require a wage day advance to finance the pre-paid tickets.




Using Booking Sites

The OpenTable booking site prevents users from making more than one booking in the same time-slot. If users are no-shows more than 4 times in 12 months, then they're blocked from using the site. The operators of the site say that this has reduced the number of no-shows to 4.5% (compared to 5.4% for phone bookings).

Chasing up Confirmation of Booking

The way that the restaurant trade is structured means that no one is directly responsible for bookings. Some restaurants have begun to be more thorough in their booking procedure. Instead of just asking for the name and numbers of the party, they ask for other details including a full name, email address and phone number. Then, 48-72 hours before the booking, they contact the customer either through a call, text message or email and ask for confirmation. If the customer ignores their communication, they cancel the booking themselves and are free to offer the table to someone else.

This system with its personal touch has seen a decrease in the number of no-shows. However, it's only a viable option for restaurants with the manpower to have a member of staff check on future bookings. A small profit margin means that smaller eateries can't use this method.




Naming & Shaming No-Shows

Irritated by the number of no-shows in restaurants, the 'Cauldron' restaurant in Bristol names and shames diners who don't show up on social media.

Critics of this method say that there could be a backlash with the restaurant losing future custom. However, restaurateurs who use this method say that a no-show has already cost them money, so they have nothing to lose. And can no-show diners be called customers seeing as they don't turn up?

A System of No Advance Bookings

Some restaurant owners are considering not offering a booking option at all and just relying on passing trade. This is only possible for eateries located in urban areas. Also, it would make it more difficult for the restaurant to prepare as they wouldn't know how busy they'd be on any given day.
Conclusion
After losing an estimated £3,000 over one weekend through no-show diners, Damian Wawrzyniak, the owner of the 'House of Feasts' in Peterborough has started a campaign to put an end to no-shows. As a result of his campaign, nearly half of restaurants (42%) are seriously considering using one or more of the methods above to prevent no-show diners destroying their business.
This campaign has had the additional advantage of making customers aware that not turning up at a restaurant isn't just a passing inconvenience for businesses desperately trying to stay afloat.