Millions of parking tickets are issued each year in the UK. Scarily, a lot of people are not aware of their rights when it comes to receiving parking tickets. Receiving a parking ticket is one of the most annoying things that can happen. However, some people will simply pay the fine to avoid getting into trouble, even if it means borrowing a quick loan to cover the expense. In any case, some fines aren't legitimate. There's also the possibility of being charged incorrectly, even if the parking ticket is legitimate. Knowing your rights when it comes to parking tickets will help you if you get one in the future.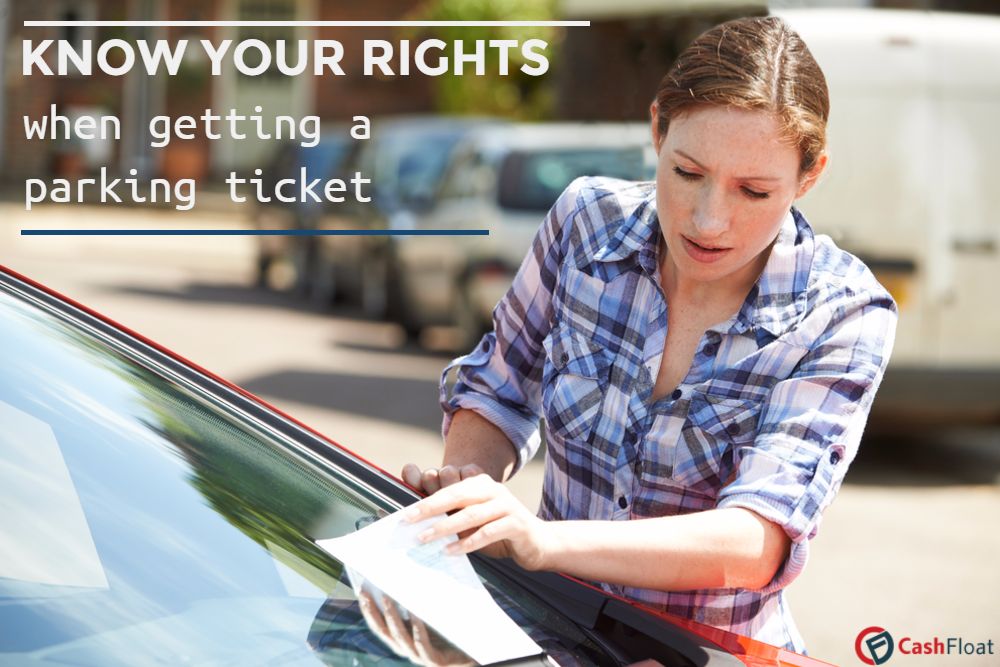 Different Kinds Of Parking Tickets
There are different kinds of parking tickets, as follows:
Penalty Charge Notice or 'PCN' – you may get one of these for breaking traffic rules.
Fixed Penalty Notice or 'FPN' – you can get one of these fines from the local council, police, or DVSA.
Other parking tickets – you can get standard or excess charges issued by a local council. You can also get these from private companies, e.g. cinema car parks.
You can receive a penalty charge notice for parking on a road or local authority car park. When you are charged here, the penalty is laid down by law. If you feel you're eligible to appeal, there are two services you can use. This is the Traffic Penalty Tribunal in England and Wales or the Parking Traffic Appeals Service for notices issued by London authorities. This is usually the simple part.
If you're charged for parking in a hospital, cinema, or one of the UK's many other private car parks, things can get a little more complicated. There's no legislation in place to tell you how much you have to pay so that it can vary from time to time. The company who manages the car park will use an act of trespass to justify the charge they present you with.
Where They Are Issued And Why
The contract that private car parks use to outline the terms of which you can park there should be shown on signs around the car park. It should describe the rules of parking in the car park, and what you should expect to pay if you don't abide by them. If you don't abide by the rules, there are a few different ways you can be issued a charge. You'll either have your car ticketed with something called a PCN, or be sent a letter. The abbreviation PCN issued by a private car park is not the same as PCN issued by the government so that it can be quite confusing.
Parking operators are no longer permitted to use car clamps by law, but they can buy data from the DVLA to get names and information of drivers. They can do this as long as they are a member of an accredited association and follow the code of practice.
Charges For Different Circumstances
You can usually expect to pay up to £100, but it depends on the circumstance. Trade associations such as the BPA will often advise that car parks don't charge any more than this. If they do, the parking ticket fine could be deemed unreasonable and thrown out in court. In London, fines are usually £50, reduced to £25 outside London if you pay within two weeks. Most fines will have a reduced 'charge' if you pay within 14 days, to encourage people to pay up quickly. You should never be asked to pay your fine on the spot.
You should never automatically pay your parking fine, especially if it's issued by a private car park. By taking a look online, you'll see that there's a lot of information out there. Much of this information compares these 'fines' to invoices rather than something with legal standing. Many letters that the private companies send out can actually be misleading too. They are made to look frightening, and might contain information that is false to get the person to pay.
How You Can Appeal Your Parking Ticket
A private company can only get their money back from you by suing you through court, and many are unwilling to do this. That doesn't mean they haven't done it in the past, though, and that they won't do it to you. You should never simply ignore your letter. You should always appeal as soon as you can.
Grounds for appeal include:
The parking times and the amount needed to pay are unclear. You could take a picture of the meter to prove this.
Unclear ground markings.
Signs that aren't reasonably visible.
If you can also find witnesses to help you appeal, that will strengthen your case.
To appeal your charge, you'll need to check the website of the private company that has sent you the charge. They will usually outline where you can appeal and give you all the information you need. For instance, you may need to appeal to the company that has charged you with as much information as possible first. If they reject your appeal, you may then need to apply with a trade member association like POPLA. You have 28 days to do this after the original company has rejected your appeal. Again, if you can include receipts and things to prove you were a genuine customer, that will help your case. 40% of appeals are usually found in favour of the public. There are many templates and things online that could potentially help you, but it's always going to be better if you use your own words. Trade member associations are now wising up to copy and pasted jargon, and may even take you to court for failure to pay. Around 2-5% of cases go to court each year.
You can potentially fight the ticket without actually appealing. To do this, you must respond and say that you are refusing to pay 'without prejudice', so that no information in the letter will be used against you. If you do this, don't say you are appealing. This means you acknowledge that the ticket is legitimate.
Unfortunately, if you've already paid your parking ticket, it's too late to appeal. Many tickets are unfair and illegitimate, so make sure you know your rights.