Halloween is just around the corner! With some great tips from Cashfloat, you can save money this halloween, and avoid those hair-raising numbers on the bottom of your receipt.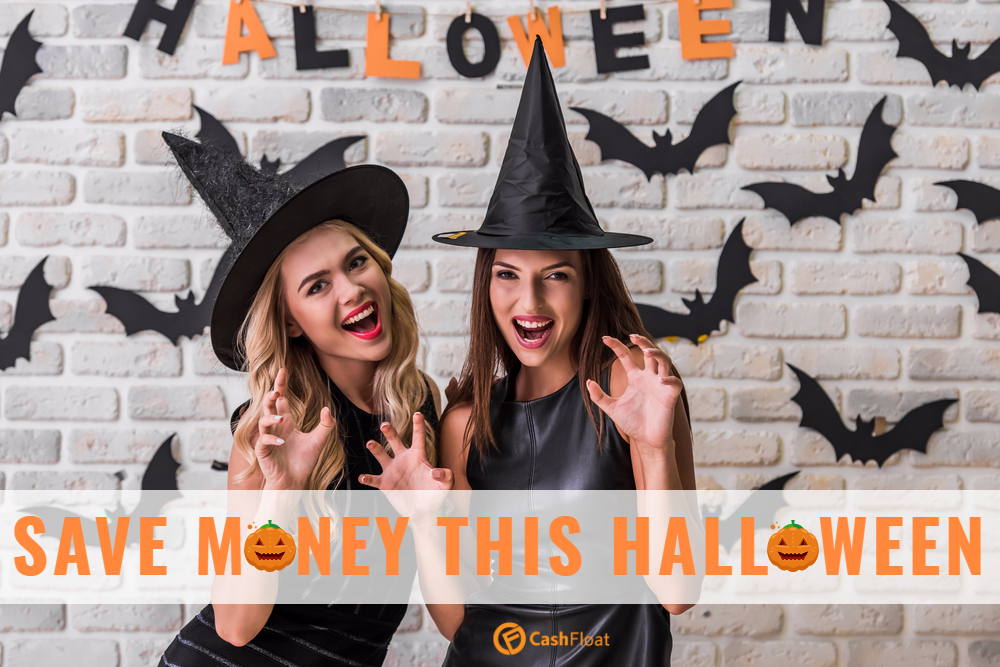 Story highlights
Try to get that supernatural costume second hand
Let your guests chip in to the meal so the expense isn't entirely on you
Last year, studies estimated that Britons would be spending £310 million on Halloween, a 5% rise from £295 million in 2015. We're waiting to see what unearthly expenses the Brits are in for this year. With the money saving tips in this article, you can ensure that you aren't a part of those abominable spenders. Find out how you can save money this halloween, and avoid using any payday loans from direct lenders.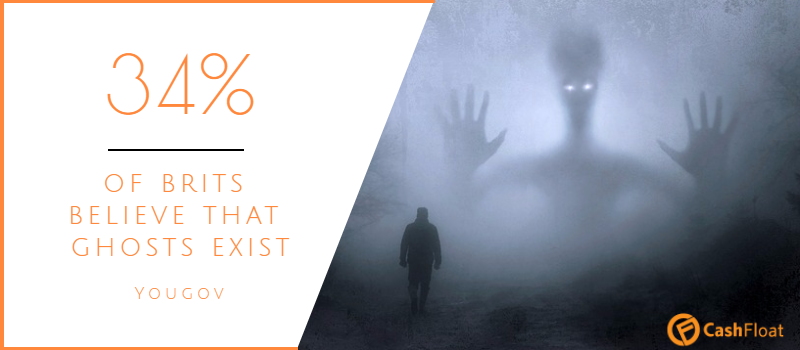 Save Money This Halloween With These Tips
Cheap Halloween Costumes
That spooky corpse costume will get you many gasps, but you'll be the one gasping if you need a short term loan to cover the cost. It is very tempting to buy one of the many incredible costumes for sale, but you can often dress up just as well and still save money this halloween. There are thousands of easy and super-cheap DIY costume ideas available online, and for many of them, you don't even need to be especially creative. Be sure to watch out for the ones that require you to purchase expensive materials though, that can also add up.
If you don't have the time and prefer to just buy a costume, go second hand. People who bought a super expensive costume last year are suddenly realising that they can't wear the same thing again, and are out to sell. Now's your chance! Look on eBay, scout out the second-hand shops – this is a great way for you to dress to impress – for less.
Halloween Treats – for Cheap
Trick or treaters, do you love 'em or hate 'em? Either way, they're bound to come in droves, and the only way to keep your house and car clear of eggs is to have plenty of treats ready. But who said they have to be expensive? And who said they have to be served in a fancy bucket shaped to look like a creepy pumpkin face? Get a few packets of the cheapest sweets and bake a few batches of cookies, but forget about the fancy treats on display in the shops. You don't need to fork out your hard-earned cash to treat other people's kids.
If you do want something fancier to offer the kids of your friends, it's a good idea to buy less and keep it in a separate bowl. Open the door, if you know the kids give them the good stuff, otherwise stick to the cheap goodies.
Make a Cheaper Halloween Party
It's always fun to host a party, but remember the general rule; the bigger the bash, the bigger the bill. If your guests offer to make something, take them up on it! Have the menu planned out as early as possible to make designating dishes super easy. If you are relying on others for some of your dishes, it's a good idea to give them a call a couple of days before just to check that they haven't forgotten.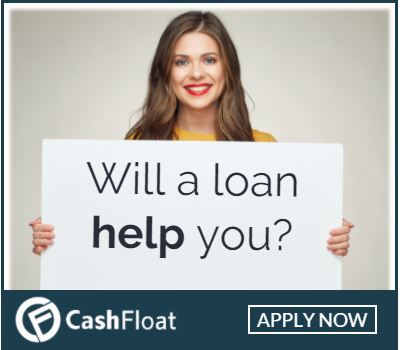 Another point to keep in mind is that while ready-made food looks delicious and takes almost zero effort, homemade food is almost always cheaper, tastier, and healthier. Cook in advance and freeze, you'll be surprised at how much you can end up doing yourself. Try to avoid recipes calling for expensive ingredients – if you're catering for a crowd, serving the priciest cut of meat will end up costing you a fortune. Look out for cheap yet effective ideas – you can wow your guests without going into overdraft.
For the décor, the key is to plan it in advance. Don't just buy everything, look around for easy craft ideas that will turn your party into something special. It's amazing what you can do with regular household items! It's a great way to save money this halloween, and guests are always more impressed when you say, 'I made these myself'.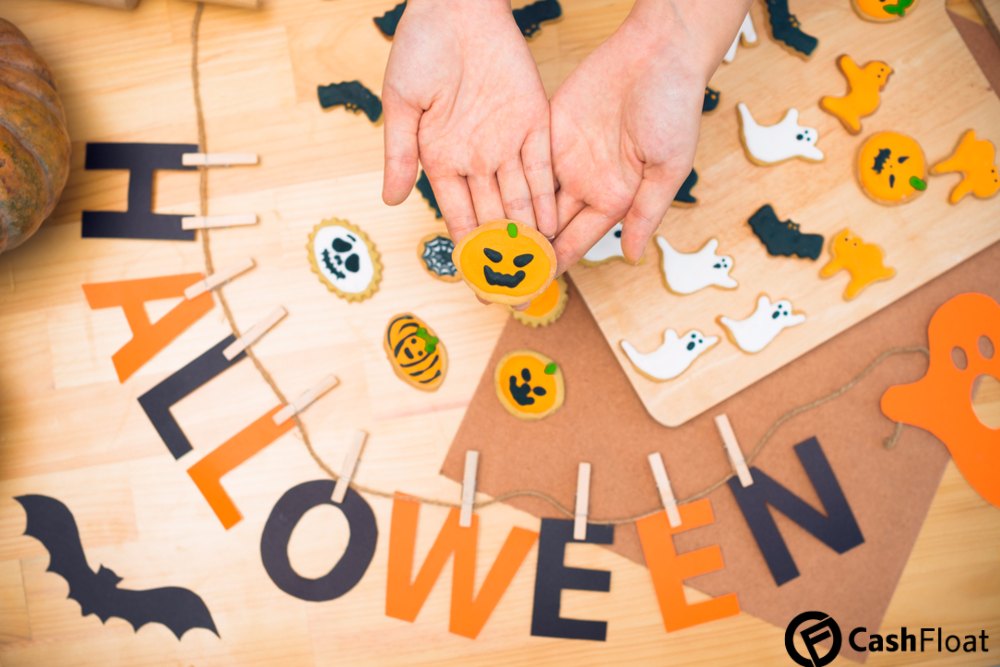 Get a Cheaper Gift for the Host
It's great to be invited to a Halloween party, but are you really expected to bring a fancy, expensive gift? Save yourself payday loans online and ditch the champagne, ask your host if you can bring some of the food. It will be far more appreciated and much cheaper for you. If you can't cook, try to buy a gift on sale. It's a good idea to always be on the lookout for fancy gifts on clearance sale, so that you do have something to give when the need arises.
Don't spend too much!
It's tempting to just spend and spend, and have a blast on Halloween. But you don't want to deal with a hangover and a maxed-out credit card the next day. Remember, December is rapidly approaching, and with it a whole new array of expenses. Skip the bad credit payday loans, plan your spending, cut back where possible, and enjoy yourself freely. We hope you enjoyed reading about how to save money this Halloween and found it useful.