Did you know that travel size toiletries at the airport can cost you up to 750% (!!) more than the bigger version care products? Here, learn how to make your own travel size toiletries and save loads of money in the process!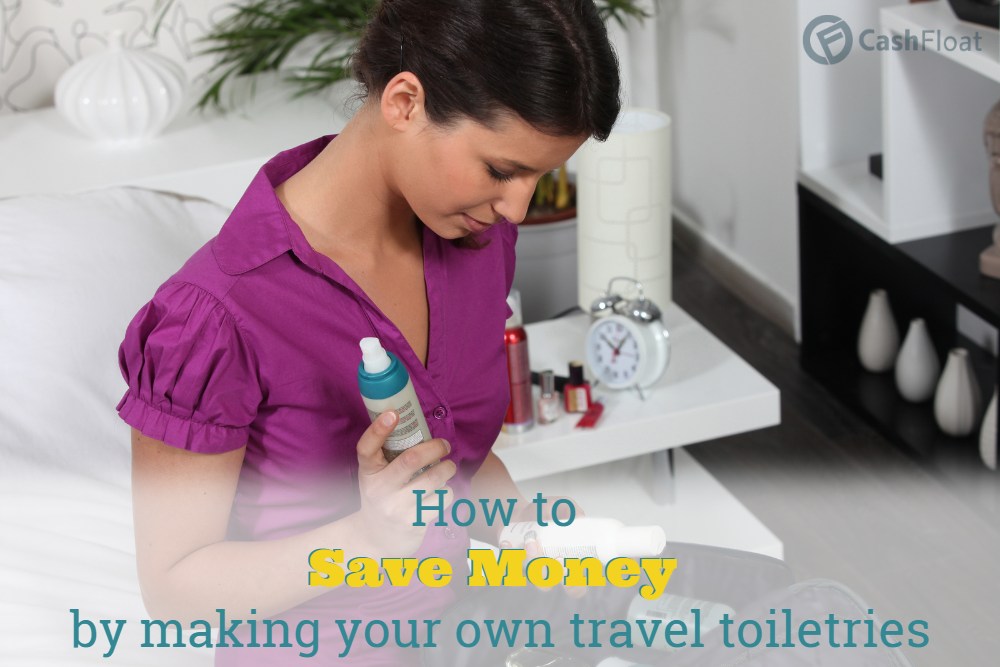 In this article we shall examine:
Why you need travel sized toiletries
Why you shouldn't purchase miniature toiletries at the airport
How to make your own travel sized toiletries
How to accumulate low-cost travel size toiletries
Conclusion
Travel Size Toiletries
Travel size toiletries will enable you to pack more efficiently, helping you to make the maximum use of the limited space in your family suitcase, rucksack or cabin bag. There are many chemists and supermarkets charging astronomical prices for your favourite personal care products in small.
In this article, Cashfloat looks at how you can budget your money on holiday by making your own travel sized toiletries, which will enable you to pass through the airport security without your favourite care products being snatched away from you and at the same time help you avoid taking payday loans online to pay for your holiday expenses.
Why you Need Travel Sized Toiletries
Many airlines today charge for putting cabin bags in the hold and many savvy travellers choose to travel with hand luggage only. This means that they are required to follow the strict airport security regulations for liquids. These rules state that if you have liquids in your travel bag then the container must not contain more than 100ml, the container also has to fit into a resealable plastic bag within the measurements of 20cm x 20cm.

Purchasing Travel Sized Toiletries
If you are planning on flying abroad in the near future, compiling miniature versions of your best toiletries seems to be a great and convenient way to make sure that you've got all your travel essentials. However, they come at a price. For example, in a high street chemist, a travel-sized Colgate 25ml toothpaste costs £2.80 more per 100ml than a larger tube of 75ml. Likewise, the price of a large 250ml Nivea Pearl deodorant is £1.00 for every 100ml but the price of the exact same product in miniature- 35ml, costs £3.43 per 100ml, These are just some examples that show that travel-sized products are often not good value.
Don't Buy your Travel-Sized Toiletries at the Airport
Whilst purchasing toiletries on the high street can be costly, buying travel size toiletries at the airport are often far more expensive. In 2012 Travel Supermarket stated that purchasing conveniently sized toiletries at the airport can cost you up to 750% more than the bigger version care products. People who leave their holiday shopping to the last minute get financially penalised by the astronomical prices.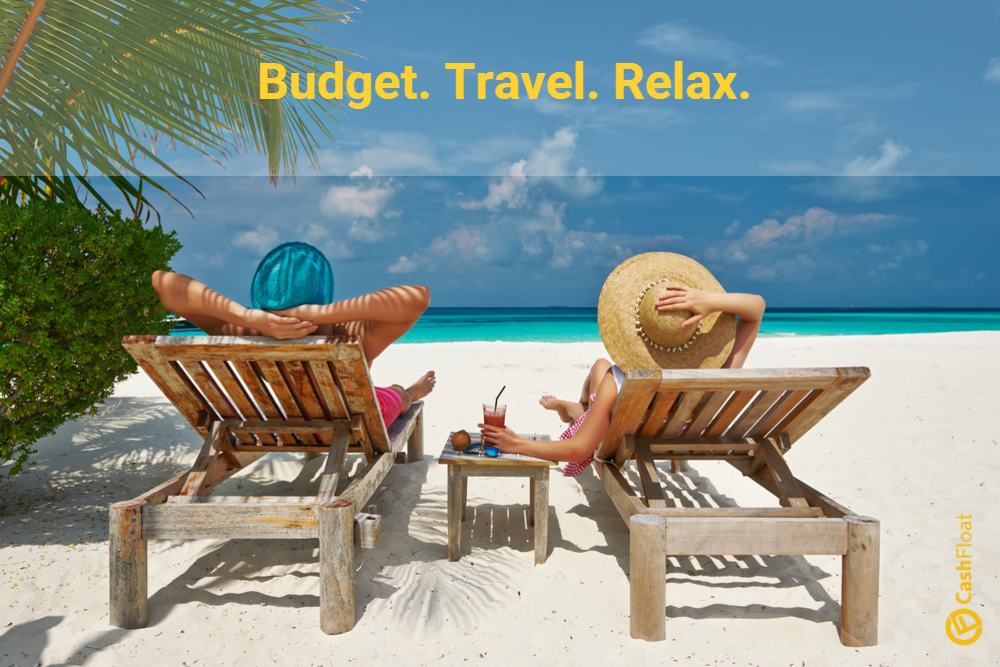 Making your Own Travel Sized Toiletries
Instead of overspending for miniature care products, you can save a lot of money on holiday essentials by being creative and making smaller versions of your favourite care products yourself.
Decanting your Toiletries into Empty Bottles

Most big supermarkets, chemists and paperware sell small containers, which can hold 100ml or less. They are usually the perfect size for transferring some of your larger sized toiletries into. Often these small squeezy bottles and pots can be washed out and used on later trips and holidays. This can help you to save a substantial amount of money on your holidays and avoid needing a loan for bad credit with no guarantor. Sometimes these containers have empty labels on them so that you can label the contents of each bottle

Saving Hotel Toiletries

Another way for you to build your travel toiletry kit without spending is; If you visit hotels on a regular basis then take the small toiletries; shampoo, shower gel, mini bars of soap etc. that they provide in the bathroom home with you to use on future holidays. Once you have finished the original contents just wash them out and replace them with some of your best care products .



Using Samples as Travel Toiletries

When you go to buy face and body products, they may give you free samples of their new product with the purchases. If they don't offer you any free samples it is it's always worth asking them for some. Many big cosmetics companies give away sample sized face creams, shampoos, moisturisers, perfumes and even makeup items. These samples are the ideal travel size and it is worth saving them for your next holiday.

Pick up Travel Size Toothpaste Tubes at the Dentist

Next time you visit the dentist look around the waiting room and see if you notice a small box of travel sized toothpaste which most dentist surgeries offer for their patients to take for free. If you can't see these toothpaste tubes then you can ask the receptionist for some. These tubes are the perfect size for brushing your teeth on the go. This will help you not only to save money on your holiday, but also a lot of space when packing.

Buying Toiletries at your Destination

Depending on where you have gone to for your holidays and the prices it may make more sense to buy your regular care products full size once you have arrived.
Learn more with these trending articles
Conclusion
Many people look to purchase travel size toiletries for when they go on holiday to help them save space on the packing. These miniature toiletries are often very costly. However, cashfloat comes to the rescue and offers some practical tips on how to accumulate travel size toiletries at a very little or no cost at all. This will save you a lot of money, and help you to avoid taking short term loans for bad credit to pay for your holiday essentials.