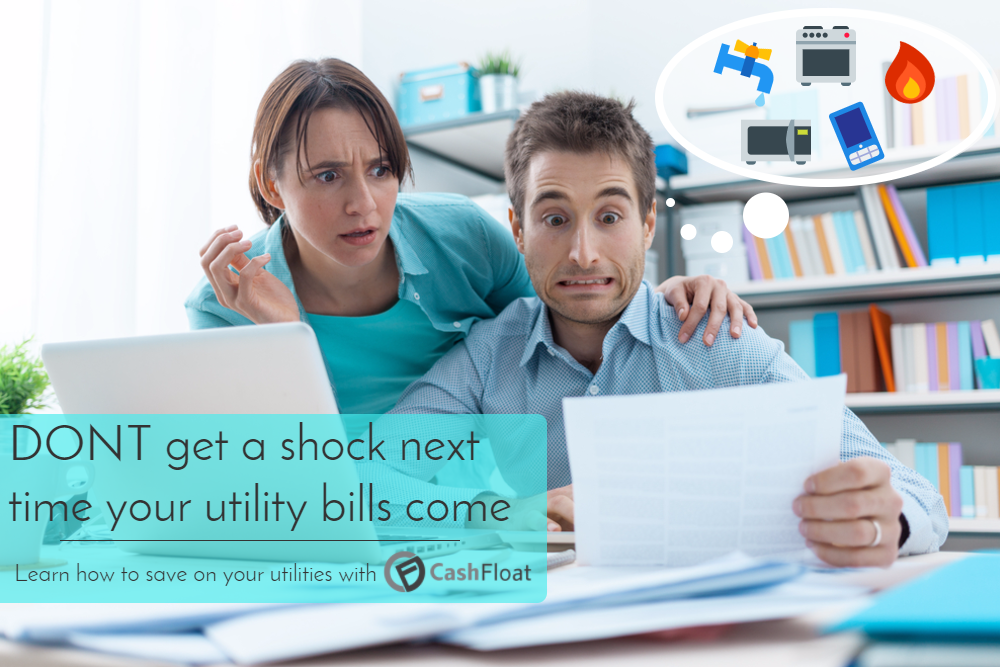 Story highlights
Breakdown of your gas and electricity bill, plus the make-up of your overall energy usage and the cheapest energy suppliers in the UK.
How to save on utlities – the truth about 10 common saving tips.
Change your utility plan and save yourself a payday loan
Utility bills can be a huge stress on any homeowner, as they eat up such a huge chunk of income. However, this doesn't always need to be the case. There are a variety of plans available. There's always going to be one more suited to you so you can enjoy more savings. Let's take a look at how to find the cheapest plan for you and how you can save yourself from taking an quick cash payday loan:
How To Find The Cheapest Plan For You
Many people are getting caught out lately. Trade gas prices are rising, which means we're all getting charged more. By switching you could save a fortune and might even eliminate the need to take out a short term loan to keep up with the rising costs.
It's likely that you're on your utility provider's standard tariff, like 70% of people out there. This means you won't be getting the best deal. The easiest way of finding the best supplier is to use firms like Utility Tracker. Utility Tracker will take charge of your utility bill by searching for the best deal for your individual circumstances. They will make the switch for you if a cheaper energy provider is found. It's as simple as that.
Alternatively, you can take charge of your utility bill by doing the research yourself. Online comparison sites are a good start, but once you have decided on a few comapnies, get on the phone to confirm that you have understood the terms correctly. You might also want to check that there are no hidden fees or charges that you missed on the website.
Your Utility Bill Broken Down
Keyword Breakdown
'Other' costs – meter installation and storage costs.
Environmental costs – used to subsidise the government's environmental activities.
VAT – these payments are capped at 5%.
Transmission charges – this is how gas and electricity is delivered to the home. Sometimes maintenance charges are passed on to customers.
Distribution charges – sometimes costs of maintaining and building local gas pipes is passed on to customers.
Wholesale energy, supply costs, and profit margin – the charge of what you actually use. The profit margin is how much profit the supplier actually makes.
The average gas bill is broken down as follows:
67% wholesale energy, supply costs and profit margin.
16% distribution charges.
2% transmission charges.
5% VAT.
6% environmental costs.
4% 'other' costs.
The average electricity bill consists of the following:
58% wholesale energy, supply costs, and profit margin.
16% distribution charges.
4% transmission charges.
5% VAT.
11% environmental costs.
5% 'other' costs.
With all that in mind, here's the energy usage breakdown for the average home in the UK:
8% lighting
40% heating and cooling
28% water heating
4% standby voltage
14% electronics
Different Utility Companies And Their Service The company you choose will depend on your circumstances and how much energy you use. Some of the cheapest utility companies out there include:
SSE – £759 per year.
E.ON – £760 per year.
Places For People Energy – £792 per year.
Octopus Energy – £796 per year.
Bear in mind that some of the smaller companies, such as OVO energy, have the best rating for their customer service. In fact, surveys show that many smaller companies are ahead of the country's most well known in terms of customer satisfaction. These include: OVO energy, Good energy, Ecotricity, Ebico and Flow energy.
Practical Tips To Save On A Utility Bill
There are so many easy ways to save money on your utility bill. Here are some of the best and most effective:
Change Your Light bulbs
Fluorescent or LED lighting is the best kind of lighting, so change your old light bulbs if you haven't already. You needn't worry about a different colour lighting, as many bulbs mimic traditional yellow bulbs. Get into the habit of turning lights off when you leave a room too.
Change Filters On Your Heating And Cooling Systems
To lower your bills, changing your heating and cooling system filters regularly will help. The better they are maintained, the lower your bills become. After 10+ years it might be time to replace your current systems.
Unplug Your Gadgets
Unplugging gadgets is essential if you don't want to waste energy when not using them. If you don't want to do this, it's possible to purchase outlets that allow you to keep things plugged in without wasting energy.
Upgrade To Star Rated Energy Appliances
Upgrade to star rated energy appliances where possible if you haven't already. The home has more appliances now than ever, so this can make a huge difference!
Turn Down Your Thermostat
Turning down your thermostat by just one degree could save you £60 over the course of a year. It shouldn't make that much difference, and if it does, throw on another layer!
Insulate Your Home
Making sure your home is properly insulated could save you hundreds each year, which will soon make up for any initial costs.
Block Draughts
Blocking draughts in your home could be very effective. Find ways to stop draughts getting in through windows and doors. Buying longer curtains could be a potential way to achieve this.
Only Ever Use Full Machines
Whether you're using the dishwasher or the washing machine, make sure it's full before you use it. Having a full load means cutting down on the amount of washes you do altogether. Oh, and forget using a machine to dry your clothes. Dry them outside or on a clothes horse instead!
Consider Switching To Direct Debit
Paying by direct debit means paying a fixed estimated amount each month. Overpayments will automatically be refunded, or on request depending on the supplier. You can usually save around £75 each year doing it this way.
Don't Assume One Supplier Is Cheapest
Many assume that having both their gas and electricity with one supplier is cheapest, but this isn't always the case. Check the cheapest separate suppliers when comparing costs and plans.
Born a writer, Becky Hall figured she would use her talents productively. So, she became a content writer for Cashfloat, and she loves it. A Business and Accounting graduate, Becky scored high, graduating with a first, but also acquired a professional bookkeeping certificate in addition to her main studies. She always dreamed of becoming an accountant, something she still may achieve, but in the meantime, she is helping to break open a new industry of honest and ethical lending. Becky spends her spare time at the piano, with classical music her favourite choice, but will play jazz to keep her baby happy. Nowadays, though, she doesn't always have much time; Cashfloat has a revolution to make.