Story highlights
A little preparation can go a long way
Ignoring offers can save you money
Choose where to shop carefully – prices vary greatly
Why Saving on Food Shopping is Important
Household supplies are one of the essentials, and most things need to be repurchased each week to keep your home fully stocked and running smoothly. Hence the weekly shop! You can cut back on eating out, you can stop buying clothes, but you'll always need to make sure you have your household supplies to live comfortably. Here are some amazing ways of saving on food shopping to help you get more bang for your buck and avoid online payday loans!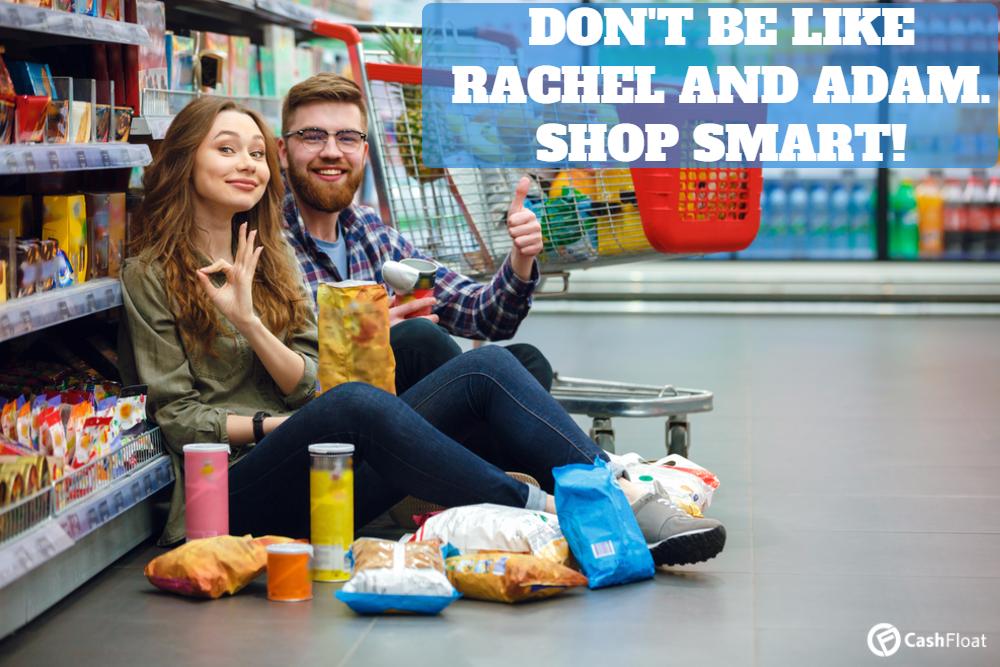 Only Go Shopping Once Per Week
Going shopping once per week is recommended if you want to save as much money as possible. Buying everything you need at once is a great way of saving on food shopping as it can mean you qualify for certain offers. It also means you save petrol by only making one trip. Going shopping more than once can also mean that you end up spending more overall. Try not to forget anything, as even just running out for a pack of eggs or some water can cost you more than it needs to. Those extra purchases may even tip you over your budget.
Use Loyalty Cards
Most stores have loyalty cards where you can scan after you shop and earn points. Most people scan their cards but don't actually use their points, and miss out on so many savings! Tesco, for instance, will usually send you the points you've earned in voucher form. However, you can also download them online if you want to use them.
Bear in mind that you can't just build up your points for as long as you like – they usually need to be used up by a certain date, so check this out! You could get a bit of money off, saving on food shopping, or buy something from the supermarket with a voucher for half the usual asking price. For example, many people use their vouchers to buy CDs that would have cost £10 cash with a £5 voucher.
Plan ahead
Simply thinking ahead is great for saving on food shopping. Here are some things to think about:
Coupons
If you get coupons through the post or you see some in a magazine, save them! Saving coupons and making sure you remember to use them will help you out on a weekly shop. You can save up to £6 off a £40 with Tesco, but other stores have their own customer loyalty programs. You don't always need to be a regular shopper to get these coupons. Make sure you keep an eye out for them, and you might find some. In some cases, if you shop online, you might even find a discount code!
Make A Grocery List
Making a shopping list is one of the best things you'll do when you're saving on food shopping. Once you've planned out your meals, then write down all of the ingredients you're going to need. Make sure you know what you've got in your cupboards and freezers, so you know anything else you need and don't end up buying more of what you don't need. Going with a list and sticking to the list is one of the most effective ways to save cash and avoid short term loans.
Be a Meal Planner
By planning your meals for the week in advance, not only will you be able to become healthier and more mindful of what you're putting into your body, you'll find saving on food shopping easier as you know exactly what you need. Buying pre-packaged meals can save time, but it's always more expensive. Plus, many of these meals are full of nasty ingredients, and won't satiate you as much as a homemade meal.
Never Go Shopping Hungry
If you go shopping hungry, you're asking for trouble. Always go after a meal, or at least take a snack with you – you'll be saving on food shopping easily. You'll often be so tempted by the tasty treats that you'll put things you don't need in your trolley. You could as much as double your shop! Once you've eaten, you'll probably wonder why you picked up so much stuff and end up wasting a lot of it.
Cheap Groceries
Buy Fewer Brand Names
In recent studies, it was found that brand name items and store's own items are almost identical. Buying fewer brand names will save you a fortune, and it's likely you won't even be able to tell the difference. Start out with the basics, like oats, rice, pasta, canned beans, and canned fish. You can also try things like toilet paper and cleaning supplies. Try swapping at least one thing a week for something cheaper, and you might be surprised at how much you actually save.
Shop At Local Markets And Cheaper Supermarkets
Instead of shopping at the bigger, more expensive supermarkets, shop at local markets. Here, you'll often find fresher produce for a much more reasonable price.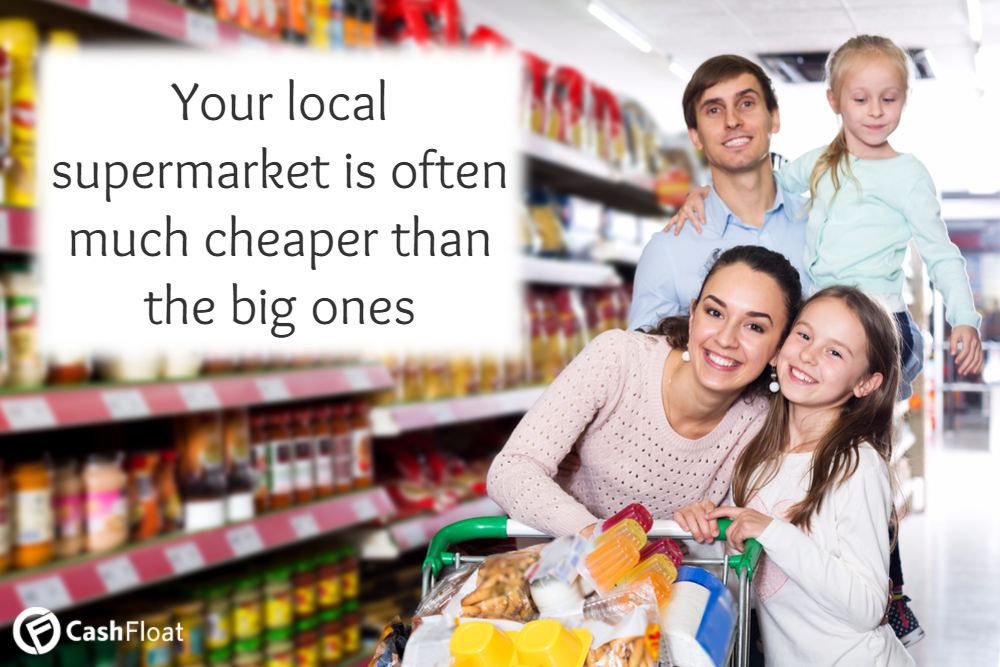 You should also try out the cheaper supermarkets to see how you like them. Aldi and Lidl sell quality produce for a fraction of the price of other supermarkets. Much of it isn't brand name, but you can't tell the difference. You can cut down on the price of things like eggs, smoked salmon, fruit/veg, and so much more.
Just be mindful of how far you're travelling to get your shopping. If you're driving a long distance to go to a supermarket and spending a lot of money on petrol, it may be more cost effective to visit the closest supermarket and buy the cheapest brands.
Don't Go Shopping With Kids
Going shopping with kids usually means you'll have to buy them at least one treat to get them to the checkout. Kids get dazzled by all of the exciting colours and shapes, and they will likely beg you for a chocolate bar or even a toy. If you can get to the till without buying unnecessary items for your kids, then take them with you. If you know you'll get swayed into spending more than you need to, leave them at home. You'll save time and hassle too!
Head Straight To The Aisles You Need
If you know where the aisles are containing what you're after, then head straight to them to save time. Don't idly browse the supermarket. Bear your purpose in mind and just search for the things you need. Avoid the 'offer shelves' if you know they're going to contain things that you don't need, but will tempt you.
Buy Certain Items In Bulk And Cook/Freeze Straight Away
In some cases, you may be able to find certain items in bulk and cook them or even freeze them right away. By cooking a large portion of food all at once, you can split it up and freeze it to make sure you have quick meals when you need them. You won't end up wasting items either. Unfortunately, buying is bulk is not always an option; check out our Poor Pay More investigation for more details.
Use BOGOF Offers With Caution
Buy one get one free offers can be great, or even three for two offers. However, use these offers with caution. If this is something you only really need one of, or something you don't need at all, don't buy it.
You save money when you buy on sale, you save even more if you don't buy anything at all
Click To Tweet
You're not getting a deal because you don't need it! If it's something you pretty much always buy, taking advantage of these offers could save you money in the long run.
Make sure you aren't sucked into offers that aren't beneficial to you. Be smart about the offers that you take advantage of!
Complain If You Have To
In some cases, you may need to complain to get money back for a product that just wasn't up to standard. For example, fruit and veg should last a few days at least, and definitely reach the date on the pack. If you open up your item to see that they are already starting to deteriorate, make sure you go back to get your money back. Some supermarkets may even give you a freebie of some kind to apologise.
Wonky Veg Box
Vegetables are an essential part of a healthy, balanced diet. However, they are also one of the most expensive things you'll buy on your food shop. Check out the supermarkets that offer 'wonky veg' boxes, and try those instead! Wonky veg boxes are great for many reasons.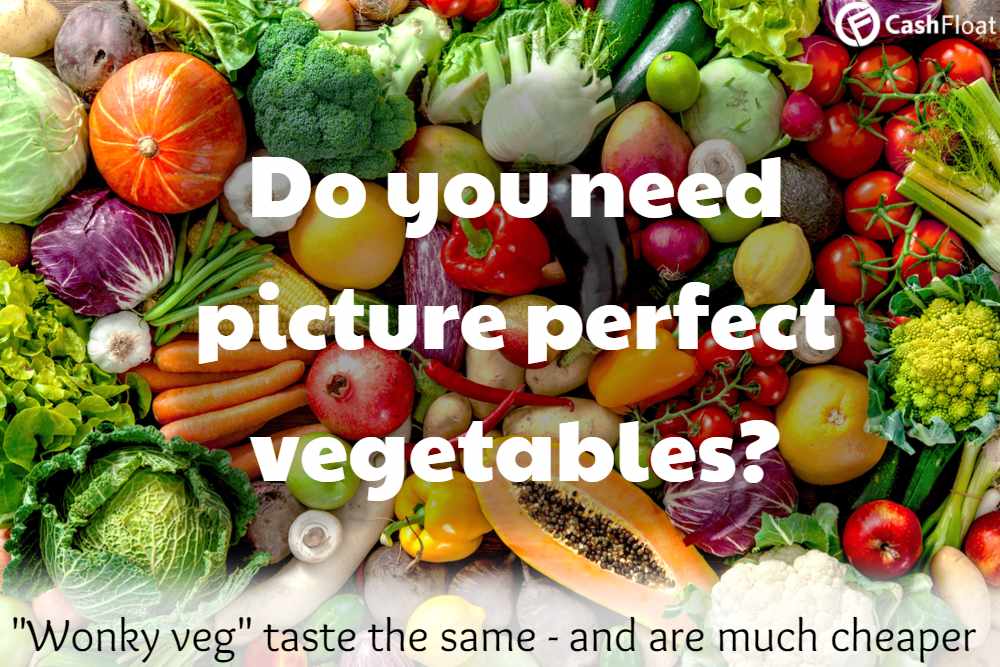 They are beneficial to the farmers as they don't have to throw the veg away, and it's better for the environment. You can also try a variety of new vegetables for a fraction of the price, and it gives you a chance to get creative in the kitchen.
Wonky veg may not look as attractive as regular veg, but there isn't a huge difference, and you certainly won't tell the difference when you're eating it!
Changing Prices
If you would like to compare prices online to choose the best place to go, you need to bear in mind that some supermarkets change their prices daily. It can all depend on the time and the day. Not only that, some stores have different prices depending on the location and the competition they have in the area. You might find it more beneficial to go to the same store a little further away to save money on your shopping. However, stores like Lidl and Aldi are known for having the same prices in each store.