Story highlights
Cashfloat gives you tips on how to be careful of scams when answering the phone
The average household receives about 5-20 scam calls per week.
If you've been misled or tricked into using a premium rate number, contact PhonepayPlus
How many times have you been ready to eat or are getting ready to relax in front of the TV after a busy and stressful day at work when the telephone rings. The last thing you are in the mood of is someone trying to sell you something! Cold calls seem to be reaching epidemic proportions in the UK, and a large number of them could turn out to be telephone scams.

In this article, Cashfloat payday lender will help you learn how to avoid and deal with scams when answering the phone. After all, we don't want you needing a pay day loan because you've been scammed out of your hard-earned money!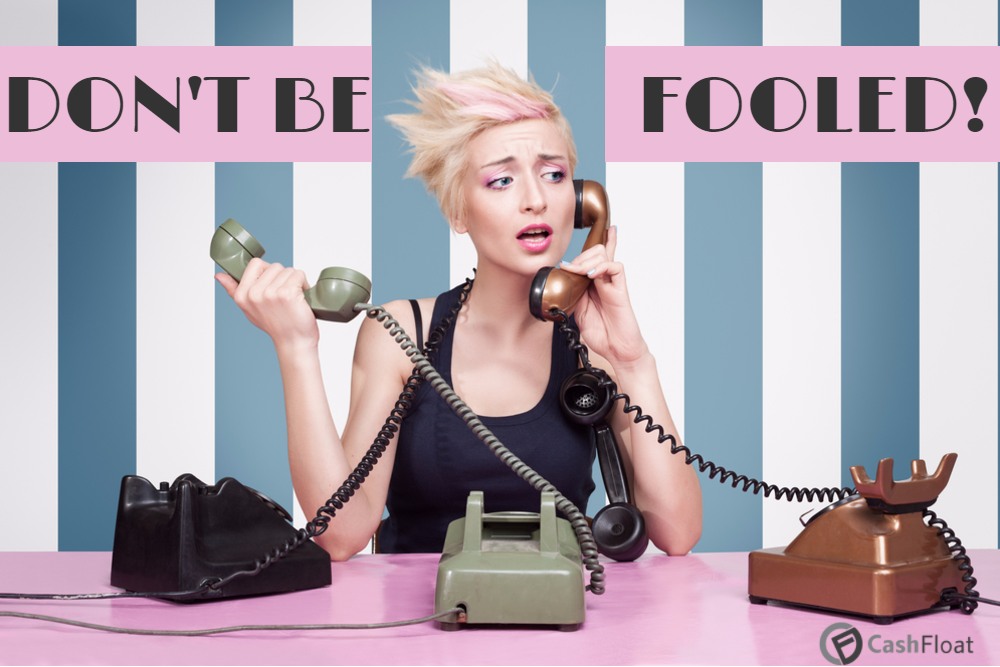 In this article, we will consider the issue of telephone scams:
Details of the most common scams when answering the phone
Information about well-known scammer phone numbers
How to be wary of premium rate numbers and how to complain to if you feel you have been misled
How to register for the Telephone Preference Service Registration
What to do if you are a victim of a phone scam
Vishing Scams When Answering the Phone
One of the most common scams when answering the phone is when the conman makes people think they are talking to an authority. They might even pretend to be the police or a member of their bank staff! Often, this is made more convincing as they can use technology to make the official phone number appear on the caller ID display. (This is also called number spoofing). Then, they might try and convince people that they have been the victim of some kind of bank fraud. They will even make it more realistic by revealing details of their personal details, PIN or online banking passcodes.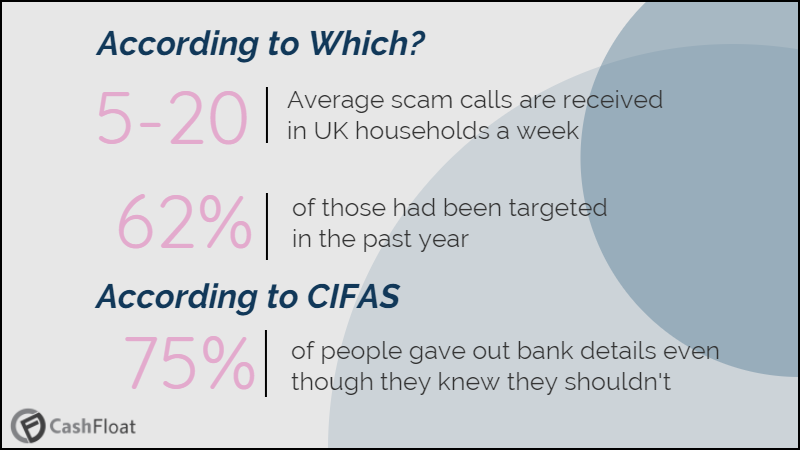 A variation of this con trick is that they persuade people to transfer their funds to a supposedly 'safe' account or to hand over their bank/credit card to a courier so that they can replace it for them. To lull them into a false sense of security, often the caller encourages people to phone back to verify the truth of their claims. When the victim calls back, the line has been left open, but the conman plays a recording of the dialling tone, so they think they are talking to the bank when they are not.
According to Financial Fraud Action UK, the telephone bank scam netted criminals a total of £23 million in 2014. To avoid becoming a victim of such a scam, you should never disclose the personal details of your bank account over the phone. Also, wait about 10 minutes before calling back or alternatively, call from a different number such as your mobile, so you know exactly who you are talking to.
Since April 2015, changes to pension schemes have meant that those over 55 have greater freedom in accessing their pensions. This has meant conmen have taken advantage of the change in regulations to target the over 55s specifically. Often they offer to invest the money released into a 'sure-fire' Get Rich scheme offering high financial returns. They might lure the unwary by giving the scheme a false sense of urgency by stating that there are very few opportunities left and try to get a commitment before people have a chance to think twice.
From Jan-May 2015, the Information Commissioner's Office reported that they had received more than 1,000 complaints about pension-related cold calls. The FCA (Financial Conduct Authority) estimates that every year £1.2 billion is lost to investment fraud in general. Moreover, they believe that many cases are never reported as people feel too embarrassed about being tricked.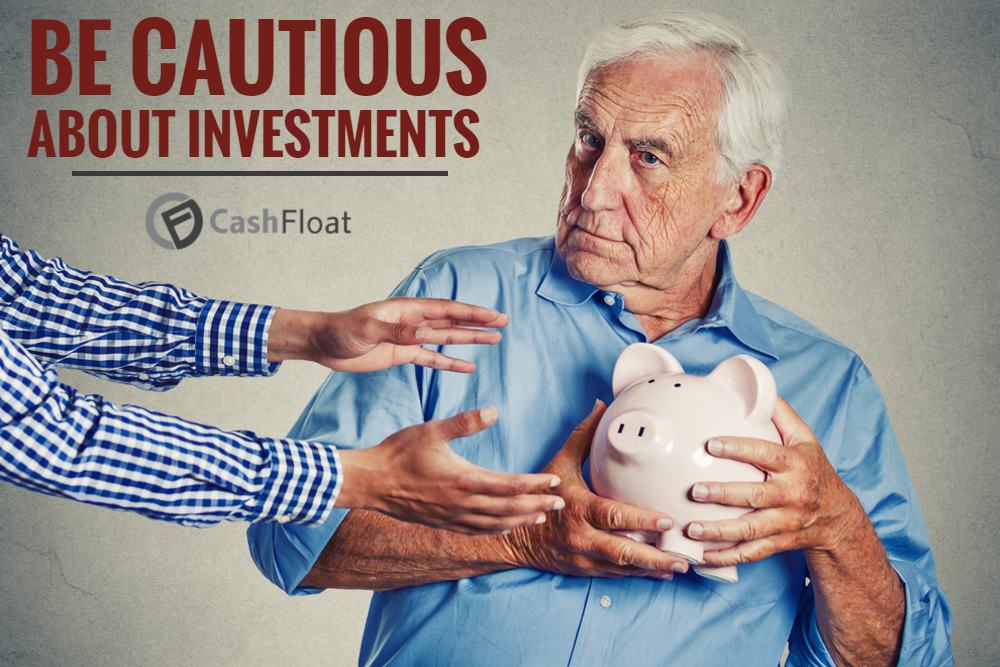 Such scams are severe as not only do you stand to lose your pension and life's savings but you could also face a large tax bill for releasing your pension early. You should never trust the recommendation of a cold caller when it concerns your pension and/or investments. Instead, you should always speak to an independent financial advisor who is regulated by the FCA.
Other fraudsters pretend to be representatives of trusted companies or agencies such as insurance companies or governmental departments like the Tax Office. It could concern compensation for an accident, the mis-selling of PPI (Payment Protection Insurance) or a refund or overdue bill for income tax. In all cases, their method of operation is to learn details of your bank codes or passwords or for you to make a deposit in the account which they give you. All of them play on people's fears of, and respect for, such institutions. Once again, never reveal your private banking details and never call them back on the number they give you; you should look the number up in your own directory or on any official documentation you have from the company or department.
In this scam, the caller claims to be from the help desk of a well-known IT firm and frightens you into believing that your PC has a virus. You are then charged to upload 'anti-virus' software to protect your computer. In fact, this is spyware, which can pass on details of your online banking security codes the next time you make a transaction online. Alternatively, they might ask you to log into a site which gives them total control over your computer to obtain your personal details.
You should never respond to such calls as IT companies never contact customers in this fashion.
You should be extremely wary of any numbers that begin +4470 since scammers may use personal forward phone numbers (also known as UK global redirects) which have this prefix. This means the caller could be on any continent, but the prefix is used to hide their exact location and to make you believe you are talking to someone in the UK. The user applies for the number anonymously, so it makes investigation much more challenging. Numbers beginning +44870-1 and +44843-5 are also highly suspicious so be on your guard when answering the phone.
Premium Rate Numbers (PRN)
You should be careful when calling premium rate numbers (09) since you pay both access and service charges and it can cost up to £1.50 per minute from a mobile. Scams when answering the phone with these numbers used to be quite common and tricked people into calling them; using the trick of a missed call on a mobile, a 'misdirected' text message or people would have to call to claim a 'prize' in a competition. The victims used to lose an average of £80 per person after using PRN.

Reporting scammy phone numbers
If you feel you have been misled or tricked into using a premium rate number, you should contact PhonepayPlus, who are the regulator of all such telephone services.
Telephone Preference Service Registration
The rules changed in 2014 so you are now able to opt out of the register, so you will no longer receive unsolicited sales or marketing calls. If you do receive cold calls, you can make a complaint to the Information Commissioner's Office (whether you have lost money or not) and they will investigate. Firms have been fined thousands of pounds for not following the new rules. This service is completely free of charge; be careful as there have been cases of scam callers demanding money to renew people's registration.
Of course, you may still continue to receive calls from personal forward numbers; often being located abroad, they see no reason to respect UK's laws.
What To Do If You Fall Victim To A Phone Scam
There are some organisations to which you can report any incidents of scams when answering the phone. You can contact the police on the non-emergency number 101 while you can make a report to Action Fraud online. All cases reported to Action Fraud are also forwarded to the NFIB (National Fraud Intelligence Bureau). If someone is impersonating an institution like a bank, it might be worth reporting the matter to the bank in case they want to issue a warning so that other customers can be on the alert. For the same reason, you could also refer the matter to the Citizens Advice Bureau.

If you receive calls or messages from numbers you do not recognise, you do not have to pick up the phone. Be especially wary of personal forward and premium rate numbers. The phone should be something that makes your life easier and not something to make you feel stressed. When dealing with cold callers, always listen to everything they say with scepticism and do not take people at face value as you have no real way of telling who you are speaking to.