Have you ever thought about selling products on eBay? Thousands of people do it every day to make some extra cash on the side of their full-time job. Others, treat buying and selling products on eBay as their career. With a little knowledge, you can make a decent living and never have to use fast cash loans. Of course, you can't just jump in and start selling. You need to be smart, building up a profile so that you are a trusted seller. You also need to know the best times to sell, how to purchase items and little tricks to guarantee your shop is a hit. On this ultimate guide, we're going to cover all of these bases and a lot more so buckle up. Let's uncover the secrets of finding success selling on eBay.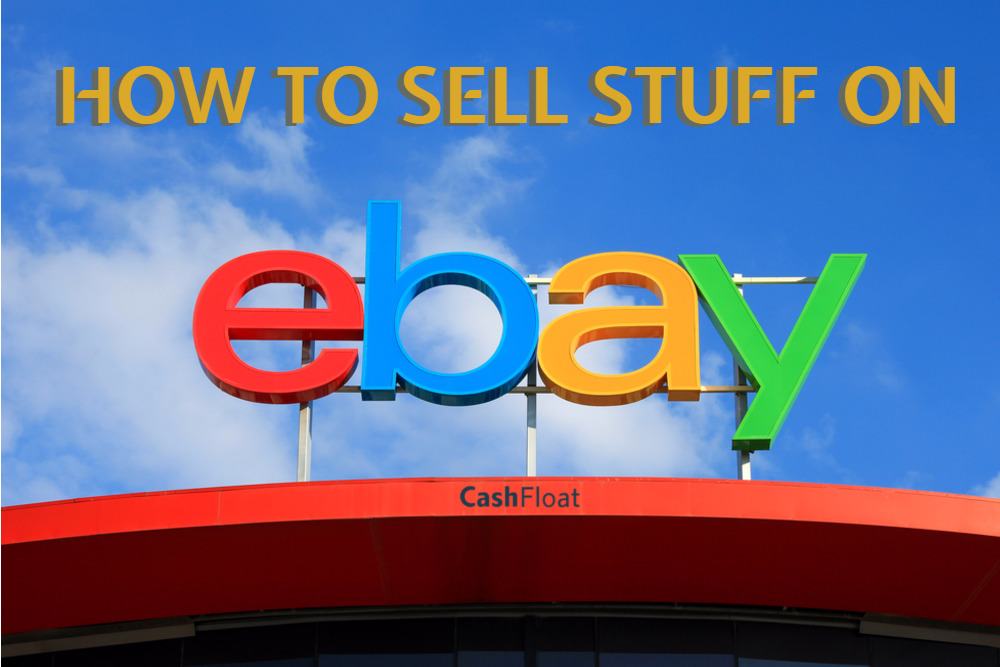 Things to Know When Selling on eBay:
Establishing A Profile
Before you even think about selling, you need to set up a trusted user profile. To do this, you need to buy. As the old saying goes, you've got to spend money to make money. But don't worry, you don't have to waste a fortune buying products you don't need. Instead, you can purchase cheap items and spend very little cash getting that trusted status. Make sure you buy these products from established sellers on eBay and recognized shops. These companies will most likely have automated response set up for purchases. You will notice your account profile fills with lots of friendly comments like 'great buyer' or speedy sale. Anything like this builds up your rep as a trusted user of eBay. It will make it more likely that people buy from you. But, it's not the only thing you'll need to do.
Once you've made a few purchases and improved your detailed seller ratings (DSRs), you need to jazz up your profile. First, you should upload a cover image for your eBay profile. Go to going to ebay.com/usr/eBayUSERID, if you already have an eBay profile. If you don't, it takes minutes to set one up. On your profile page, click the pen link to add an image. You want this picture to represent what you sell, and it needs to be attractive. For instance, for a fashion store, it might be a picture of designer clothing.
After you have added an image, you can also add some information about you. Don't be too personal when selling on ebay; this isn't a social page! You need to write something that helps customers trust you as a seller. Talk about high-quality standards, what you sell and a little about terms on sales. That's all you need here.
You can also include links to your social media profiles if you think this will help boost your image.
Time To Sell?
Not yet, after you've built a profile, you need to think about what you're going to sell. Obviously, there are plenty of different choices from clothing to electrical equipment. You also need to decide where your items are coming from. Are you just decluttering your home? Or, will you buy on eBay in bulk to make a profit? If you're buying in bulk, it's best to either purchase wholesale goods or collectibles. Purchasing collectibles, you can buy sets and then auction them off separately. It's best to pick high-quality products to sell. If you're selling cheap products that are poorly made, you might damage your reputation as a seller.
Do you want to know what items are selling and whether it's worth putting your product up for auction? You need to take a sneak peak behind the scenes of the eBay market. You can do this by selecting 'advanced' and 'completed' on the store site. By doing this, you'll get a list of what has sold recently and at what price. If you have the items ready to sell, you can expect a similar price in an auction. Or, you can find a price point that will be attractive for a buy now sale.
Careful Of Costs
As easy as it is to make money selling on eBay, you can also lose a lot of it. This tends to happen because people aren't paying attention to the costs. Don't worry; you won't make this mistake because we're going to help you understand the cost of selling. You might be selling games on eBay, second hand. You can sell a second-hand PS4 game for roughly £25 if it's more than six months old. So, you sell a game for £25 and get £25 in profit, right? Not quite, because eBay gets ten percent and PayPal grabs another five. That brings your total profit down to £21.50. But we're not done looking at costs quite yet. You need to take shipping into account too, and that costs about £3. Maybe a little more or less, depending on how big your package is. Now, you can charge the customer for shipping, but that might mean you lose a sale. So, £18.50 is your new profit total for one sale.
You also get charged 35p by eBay per sale, and this is where things start to get interesting. That 35p might not seem like a lot, but it depends on how many items you sell. If you sell twenty-five items each week for a month, you owe eBay £35. It's nothing to worry about, as long as you are pricing your items correctly. But you should avoid trying to entice buyers with ridiculously low starting bids.
Auction Or Buy Now?
Smart budding sellers will already see a problem with the costs. What happens in an auction? In an auction, you can have a low starting bid and lose money when only a couple of people are interested. Again, it's about knowing what you can and can't afford. Don't start a bid for a pair of shoes at fifty pence if they are worth £40. That's a sure way to lose a lot of money. When you choose between auctions or buy now sales, it comes down to personal preference. You might want to sell electrical equipment as buy now items. That way, you won't face the risk of losing a lot of money on expensive products. It's also easier for people to price check tech equipment. So, they won't end up paying a lot more than it's worth in an auction. Clothes are another matter because they are more down to perception. Someone might pay ten pounds for a pair of trousers that are only worth two because they look good in the picture.
Photos, Descriptions, And Honesty
You might have heard crazy stories where someone has bought an air guitar for two hundred pounds on eBay and received an empty box. The seller probably thought they were incredibly smart, but it is a one-time trick. You can't do this more than once because your reputation is irreversibly damaged. Instead of trying your luck fooling people, build relationships with buying customers. Great feedback will ensure that they keep buying from you. That's why you need, to be honest with them. When selling on ebay, provide as much detail as possible in your descriptions so they can't claim to have been duped. You need to think about this when taking photos of the items as well.
You get twelve free photos on any eBay lifting, and that's more than enough to show every aspect of the product. If you're selling a used item, you need to take full advantage of these photographs. Make sure you show any issues with the product if there are any. You don't want it to crop up in a negative review later. The photos should also be crystal clear, and they must look professional. Remember, when selling on eBay, honesty is always going to be the best policy.
Building Your Brand
When you start selling on eBay full time, you're essentially a small business owner. You'll certainly be charged tax as a business owner, so it's important to stay in this frame of mind. You need to make sure that your little shop looks professional by building your brand. Make sure you use the right words in your item descriptions. For instance, if a product has never been opened it is factory sealed. If an article of clothing is a few years old, it is vintage. If your item looks like a jacket a celeb has worn in the movies; it's an 'unofficial replica.' Are you starting to get the idea? By using wording such as this, your business looks more professional. You will become a trusted brand on the site and gain a base of loyal customers.
How And When To Sell?
Finally, we need to think about how and when to sell you items. Pro eBay sellers know that the highest bids come in on Sunday evening. As such, you want to list your item on a Thursday night for ten days. Doing this, you get two weekends, and it ends on that critical Sunday deadline. It gives you plenty of time to gather interest for an item and get those bids in for a high final price. After you sell frequently, you'll get a reward from eBay, twenty scheduled listings. It's worth using this award to organize your listings effectively, but you can also save them for use later.

There's certainly a lot to consider selling on eBay. But if you build up trust, price your items right and look at pros and cons of different selling tactics, you can profit and never need online short term loans. We wish you luck and hope you have fun with this endeavor.
Sarah is an enthusiastic writer, blogger and an eager agent of change. Although she has never been one to voice her opinion publicly, Sarah has dedicated herself to helping Cashfloat spread awareness about common financial issues and the importance of money management. Through her writing, Sarah hopes to empower a positive and lasting change in people. Sarah believes strongly in ethical business management and consumer protection. After completing her degree in Computer Science in one of London's esteemed universities, Sarah has come to adore the buzzing hub of London city. Still, in her free time, Sarah enjoys reading, researching, watching movies and eating out. After all, #YOLO!