You can make huge savings on the world's biggest online sales day. Find out how to use Singles Day to your advantage.
Story highlights
Singles Day originated in China because of the higher ratio of men to women.
In 2016 $12 billion was spent on Alibaba sites in the first 12 hours of Singles Day.
Have you ever heard of Singles Day? Would you be surprised to learn that this day boasts the largest online Sales in the world? But what is the importance of Chinese Singles Day, and where did these November 11th celebrations originate? Also learn how Alibaba.com's influence transformed and expanded the day, and how foreign businesses have been able to gain a foothold in the lucrative Chinese market.
You can also take advantage of Singles Day via the online sales. But is it safe? Learn how to safeguard your money when buying from Alibaba websites. Also learn about different methods of payment so you do not risk losing your money.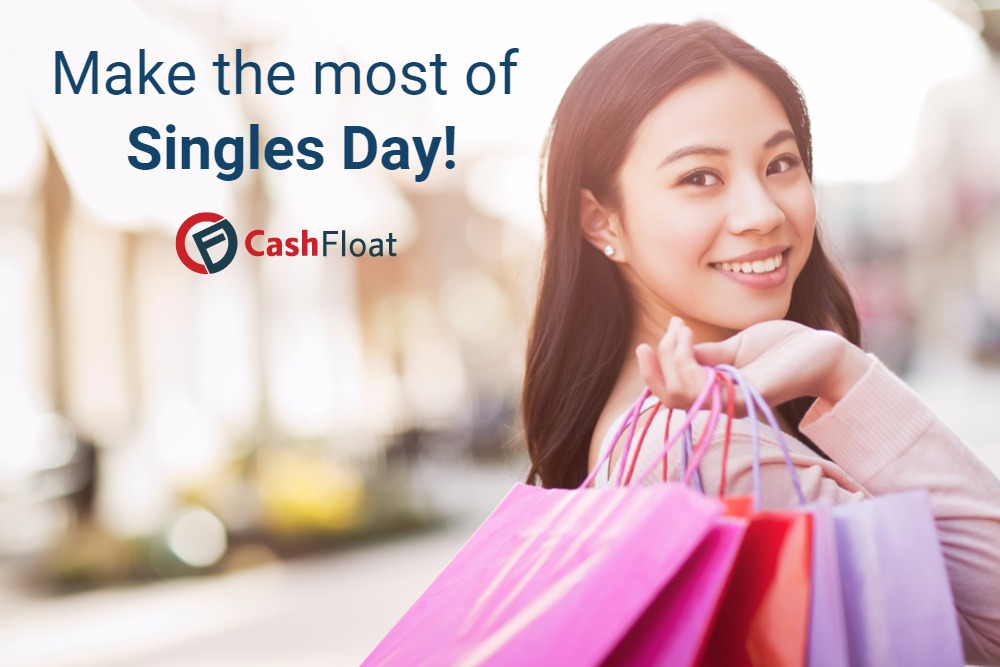 Alibaba Singles Day
The Origins of Chinese Singles' Day
Singles Day is celebrated throughout China on November 11th by young Chinese people. It is a day where young people have fun and revel in the fact that they are single. Called 'Guanggun Jie', this literally means 'Bare Sticks Holiday' and refers to what the number ones resemble on 11/11. The one could symbolise the individual alone, in pairs but the four ones could also mean 'the only one (for me)'.
The beginnings of these annual festivities are not clear. Some believe that it began in Nanjing University in 1993 as a 'Bachelors' Day'. Groups of men used it as a way to curb the negativity of not being part of a couple. It gradually spread to other universities through the 90s and from being a male-dominated celebration, single women also began to take part. As these people graduated, Singles' Day began to spread into the general population.
Singles' Day – Anti-Valentine's Day Celebration?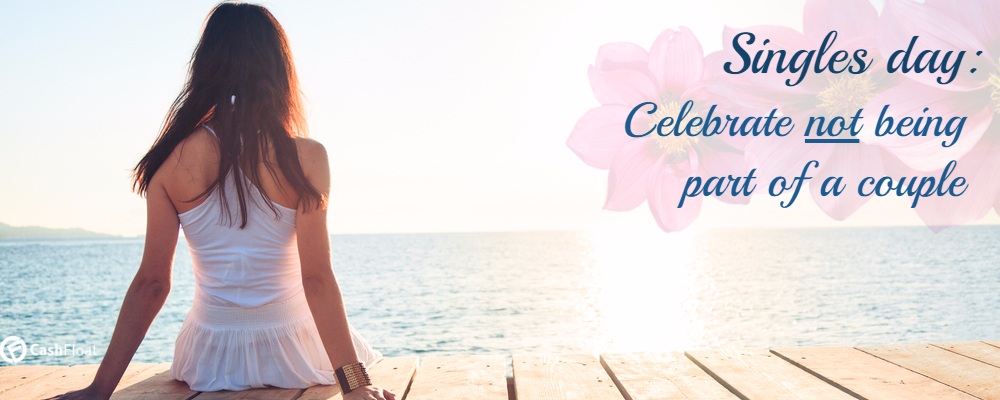 Some Western reporters have referred to Singles Day as an 'anti-Valentine's Day' celebration as the participants are celebrating being alone rather than being part of a couple. However, this is probably misleading since it has traditionally been marked with blind dates, sometimes in a group.
It is thought that the reason why men began to celebrate the fact that they are single concerns the fact that as a result of China's one-child policy, men outnumber women by an estimated 20 million; a significant proportion of this generation will never marry.
For single women in China, there are different sociological pressures. Once Chinese women reach the age of 27-30 and are still unmarried, they are referred to as 'sheng nu' (literally: 'leftover women'). There is a stigma attached to women who delay getting married. These often highly-educated urban women are considered to have set their standards too high, which is why they could not find a husband. If some men never expect to marry in China, then single women might like to but are expected to 'marry up' (to a higher social class).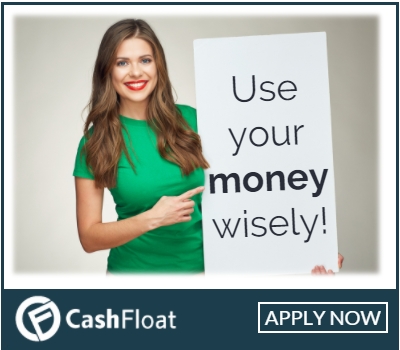 From Socialising to Shopping; How did Singles' Day change?
Initially, the celebration was concerned with socialising and going out with groups of friends but since its 'adoption' by the Chinese e-commerce site, Alibaba in 2009, it has become more and more a boost for the retail industry. The gradual change from socialising to shopping says a lot about cultural differences between the West and China; while many Westerners consider shopping to be a chore, the Chinese see it as a sport.
There are annual Sales on this date, which encourage young unmarried Chinese to treat themselves to something new and buy themselves a gift. With the support of Alibaba, Singles Day has since become the largest online shopping day in the world.
Apart from the symbolism of the ones in the date, November had always seen a lull in the retail industry in China since it falls between China's National Day in late September and the Spring Festival.
What is Alibaba?
Alibaba is the most comprehensive directory to connect suppliers from Asia with buyers from all over the world.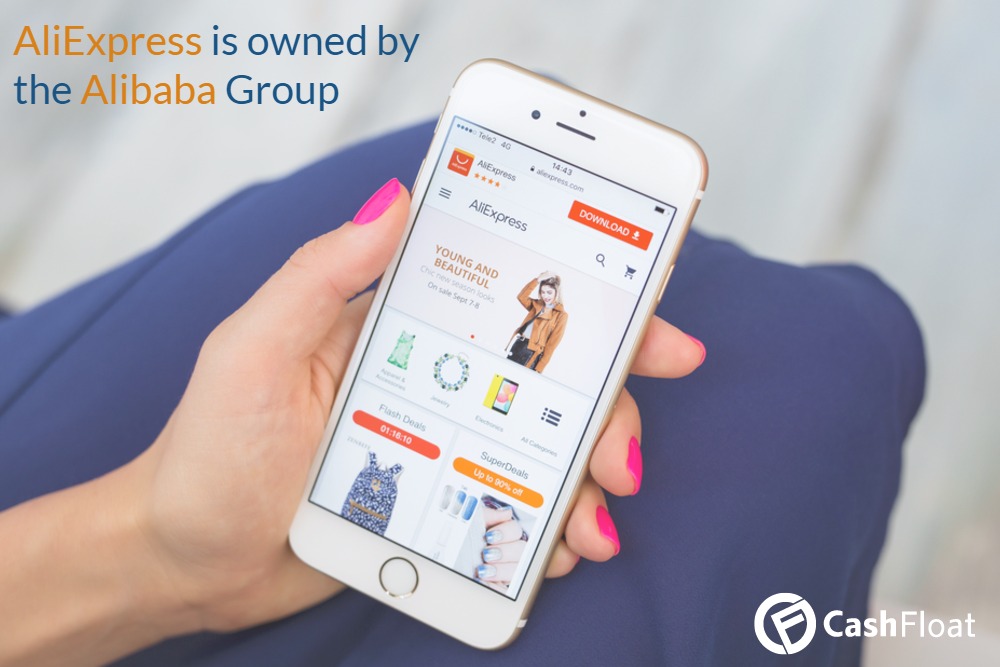 Founded by Jack Ma in 1999, Alibaba is one of the world's largest retail outlets. The umbrella company consists of subsidiaries: Alibaba.com, Tmall, Taobao and AliExpress. Alibaba.com offers a platform for manufacturers, trading businesses and resellers, who trade in bulk orders. Tmall is a retail platform for e-commerce while Taobao is an online shopping website similar to eBay and sells consumer-to-consumer. Taobao is aimed at China's domestic market. AliExpress is a global retail marketplace offering lower quantity products at factory prices. It does not allow consumers in China to buy from it and does not allow non-Chinese suppliers to open stores on it.
Ma's business empire is worth an estimated $28.5 billion. Alibaba is bigger than Amazon and eBay combined. It is especially popular with China's young, urban Net users; 75% of the people who have downloaded the Tmall application are under 35.

Singles Day China
Since 2012, the increase in sales on Singles' Day has been little short of miraculous. Just check out the sales figures below:
Year
2012
2013
2014
2014
2015
2016
Sales Revenue
$3 billion
$5.8 billion
$9.3 billion
$14.3 billion
$17.8 billion
Of the $17.8 billion in 2016, $12 billion was spent on Alibaba sites in the first 12 hours! When Alibaba started to promote the idea of 24-hour sales on November 11th back in 2009, it only had 27 brands offering discounts via its Tmall online shopping site. In 2010, rival Chinese firm JD.com joined in and the phenomenon of the Singles' Day Sales began to spread.
Alipay is Alibaba's payment method for internet purchases. On last year's Single Day Sales, it recorded more than 1 billion financial transactions while Alibaba's logistics company, Cainao delivered more than 657 million parcels.
Why has Singles' Day Shopping increased so much?

There are some factors to explain why Singles Day sales have skyrocketed. Although other companies now take part in this '11.11 Global Shop Festival' (as Alibaba's founder, Jack Ma, calls it), the brains behind the increased sales has been Alibaba itself. They saw the opportunity and seized it. In fact, in 2012 they registered the 'double 11' sign as a trademark and have threatened legal action against any other retailer using it.
Another reason for its spread is that China itself is an enormous market and this annual event has become popular with China's urban population as well as the growing middle-class rural population. In 2016, for the first time, it was also adopted by Hong Kong and Taiwan, adding to the total number of consumers.

Smartphones have also made the whole thing possible and accessible throughout the country. Estimates vary, but there are approximately 1 billion smartphones in China. 37% of the population use them to buy products online (compared to a global average of 13%). In fact, during Singles' Day itself, an estimated 82% of purchases are made by phone.
Foreign Retailers On Tmall & Singles Day China
Tmall has done a great deal to raise awareness of foreign brands within China. Some British brands have marketplaces on Tmall including Whittard's of Chelsea (the tea specialists), Marks & Spencer's, Asos and Waitrose. The supermarket chain Sainsburys have taken advantage of a promotion tool available on Tmall so that shoppers could see a 360-degree live broadcast of a London supermarket as they shopped.
Tmall is an ideal platform for foreigners wishing to break into the enormous potential of the Chinese market. However, they should make sure that they are aware of the cultural differences between Westerners and the Chinese. Live-streaming is hugely popular in China, while advertisements tend to be an infomercial format with internet celebrities and narrative storylines.
I love Singles Day - my husband bought me a new watch in the sales!
Click To Tweet
Retailers have been quick to recognise the advantages of using the Singles' Day Sales in China to raise awareness of their products. American and European brands like Macy's and Zara have offered discounts on this day. In 2015, Top Shop saw their sales grow by 900%. The Hut Group (beauty sites and Protein World) offered a 40% discount on haircare products and doubled their sales in China. Estimates show that 27% of sales in the Singles' Day sales are for international brands and merchants.
Alibaba
How Does Alibaba Work?
To use the Alibaba.com site, you can browse through product categories or search for a particular product. They often give the Unit Price as FOB (Free on Board). FOB means that the supplier pays for the costs to get the products to the nearest marine port, while the buyer pays the transport costs by ship to its final destination. The other key piece of information is the MOQ (Minimum Order Quantity), which is the smallest order the manufacturer is prepared to accept. By multiplying the Unit Price by the MOQ, you have your final cost of the order, which you can use as a price for negotiation.

How Does AliExpress Work?
Launched in 2010, AliExpress is a B2C (Buyer-to-Consumer) platform for Chinese businesses which wish to sell to foreigners. Many Alibaba companies have also set up an AliExpress store to sell smaller orders; you will find a link by clicking on their 'contacts'. Orders can be any size, but there will be significant discounts for bulk orders. AliExpress works out more expensive than dealing with the supplier directly as AliExpress take a cut in fees for every transaction. The best-selling products on this site tend to be clothing, accessories and electronic goods.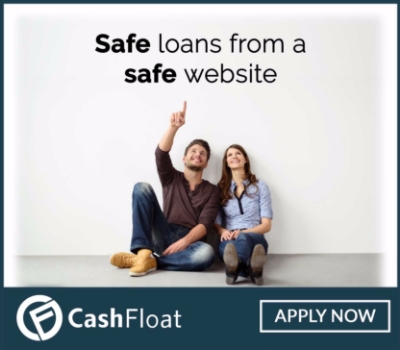 Is Alibaba Safe?
Like shopping from any online site, you must take care when using Alibaba sites. There are some problems which you need to be careful about when using Alibaba.com. But there are ways to protect yourself.
Whether using Alibaba.com or its sister site, AliExpress, one of the main things to be careful of is that goods with brands such as electronics, DVDs, software, designer clothing, etc. cannot be sold wholesale in China. They are manufactured there, but they are distributed through highly secure official channels. This means that if you see prices which are too good to be true for well-known brands, then you should be extremely wary as the chances are that they are scams or fakes.

The other area where you should watch yourself is when buying products with a license. To sell products which are intellectual property, any supplier needs an exclusive licence. Most suppliers in China do not possess one. In December 2016, the USA actually put Taobao on the list of 'notorious marketplaces' for counterfeit products and violation of intellectual property rights.
Alibaba has made efforts to combat and remove scammers on its sites. But, like any internet retail platform, it remains a problem. The other things to be wary of are middlemen who might represent a company and push up the price and also the quality. Of course, they always advertise products as 'top quality' or 'premium quality'. But, if you intend to put in a bulk order, it is worth asking for samples before placing a large order.
Safeguards on Alibaba
Here are some tips on how to make sure that you don't fall into the wrong hands when shopping online at Alibaba. Some of the safeguards are common sense ones, which you would use when shopping from any Internet site.
Check the photos on the site to make sure that the supplier is an authentic business. Blurred or unclear photos or no photos at all of the business premises and the manufacturing process might be clues that the company is a front or scam.
Alibaba.com also has some safeguards in place which can protect buyers on the site. The site reveals how many years the supplier has been trading. Look for Gold Suppliers of at least 2 or 3 years. They are unlikely to have remained in business for so long if they were scammers. You can also check the transaction history of the manufacturer and how many sales they have done. For your further protection, Alibaba has a verification program. There is also a Supplier Assessment, which is carried out by an independent third party.
Compared to Alibaba.com, AliExpress has very limited information about the stores and little verification. It does have, however, a store rating system. This can help you to understand how reliable the supplier is. The feedback on the individual store will give you information about the product quality, how quickly the delivery arrived, etc. If you read details about the supplier taking part in Trade Shows, then it is more likely to be a reputable business.
Paying for Products from Alibaba
One of peoples' main concerns when shopping online is to protect their money. Like any online transaction, it is important to make sure that your information is in safe hands. This is especially true when buying financial products such as online loans. There are many ways to purchase products from Alibaba, depending on the size of your order.
Bank Transfers and the Western Union are definitely not recommended if you are dealing with a company for the first time. The buyer could just keep your money, and you have no recourse to receive a refund. Letters of Credit are much safer for both parties but it is quite a complicated procedure. This method is really only advisable for orders of over $20,000.
PayPal provides good protection for buyers. But, suppliers are less keen as they might have problems withdrawing the money or could have to pay high tax rates.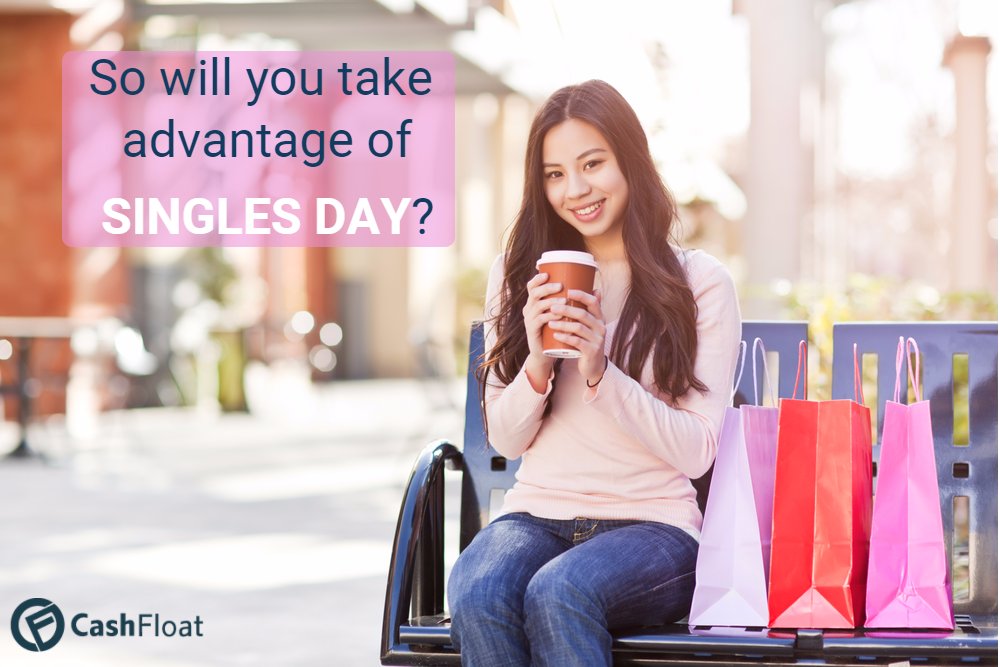 AliPay
Alipay is Alibaba's international pay system, which also offers an escrow service. Using this service means that they hold your money and only give it to the supplier when you confirm satisfactory delivery. For orders over £100 when you pay by credit card, you are doubly protected by the credit card's refund scheme. The other benefit of this method of payment is that only Alipay receives details of your credit card. So, you are also protected from identity theft.
There have been complaints that the protection offered by Alibaba's companies are not ideal. This was especially when the buyer is dissatisfied with the quality of the products or because they are not as advertised. Sometimes consumers do not receive a full refund. In other cases they receive a credit 'note' to shop for something else on the site instead of cash. This credit facility often has a time limit.
Singles' Day in the UK?
It is very doubtful whether Singles' Day will ever take off in the UK. Armistice Day already marks 11th November as a significant day. Also, the UK have imported and welcomed the Black Friday Sales with open arms. Black Friday was created in the USA to boost sales in the lull between Thanksgiving Day and Christmas.
However, there is no reason why UK consumers should not take advantage of the e-commerce sales available on 11th November. As long as you don't borrow wxtra credit, such as online short term loans, to finance online shopping. Bearing in mind the information given here about the merits of Singles' Day and the advice about how to protect your money when buying from Alibaba's sites, do not forget to make a note of this date. Happy Shopping!