Story highlights
Spam mail is estimated to cost consumers in the UK over £3 billion a year
Never trust strangers' requests for donations
Never reveal confidential information in response to spam mail
Protecting Your Property And Savings From Thieves
– Chapter 20
You have probably heard of the dangers of scam emails and feel that you are too technologically aware to fall victim to a scam. Did you know: Spam mail is estimated to cost consumers in the UK over £3 billion a year? In fact, the Citizens Advice Bureau believes that the actual figure could be much higher. Naturally, this is because victims of such scams are often embarrassed about being so gullible and so do not even tell relatives and friends, let alone report it to the police.
The problem is that the creators of such scams are becoming increasingly sophisticated in their methods and also extremely cunning in the way they play on basic human emotions.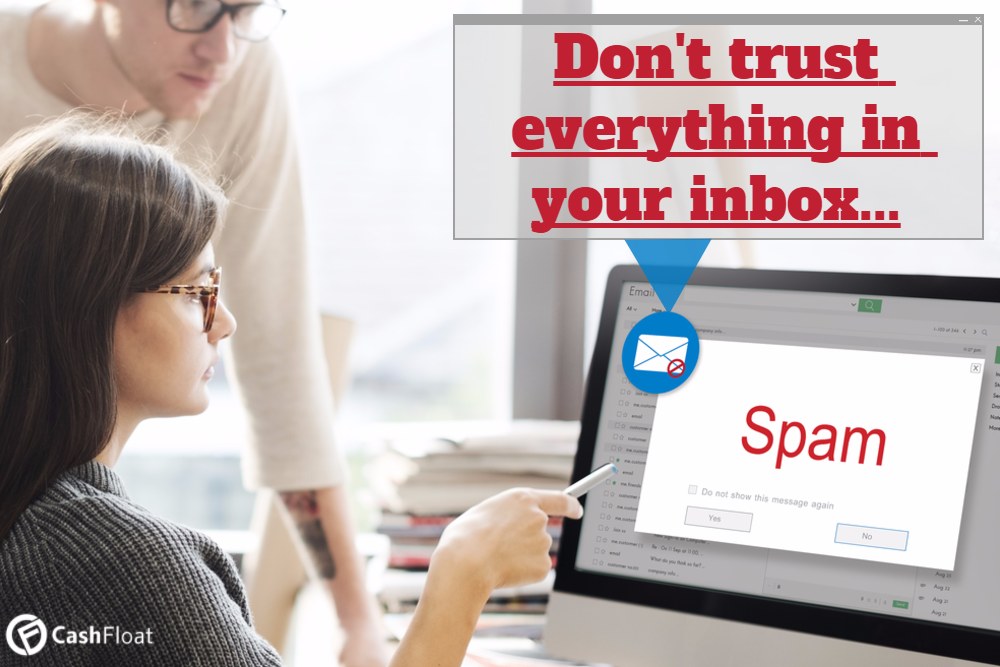 This article aims to help you:
Spot the characteristics of a typical scam email
Identify the ruses used to separate you from your money
Recognise virus emails
Know what to do or not do if you receive a scam email
Learn what to do if you are taken in by a scam email
Characteristics Of A Scam Email
There are specific characteristics of a scam email. Spam mail might not contain all these features, but these are warning signs which should put you on your guard.
The most basic is if you are expecting an email from this person or organisation. Firstly, are they known to you? Next, how are you addressed in the email? If it begins with a generic 'Dear Customer' or 'Dear Friend', then it is more likely to be a sign that it has been sent on mass to find victims.
Moreover, if the content of the email has only a disembodied link or the text is contained in an image with a hyperlink, you are more likely to be sent to a bogus website. Often this site looks remarkably like the one you think you normally connect to with all the logos and so on. To avoid clicking on the link at all, roll the mouse pointer over the link, and the real destination will appear in the bottom left corner of your screen. If it is different from the supposed link given in the email, be wary.

Other characteristics of a bogus email are that there may be some spelling or grammatical mistakes. This is because most scams are planned and executed by foreigners who do not have a good hold of the language. There may also be an overuse of capital letters to create a sense of urgency and/or enthusiasm.
Scam Ruses To Play On Our Emotions
Conmen will come up with all kinds of ruses to try and trigger your emotions. This leaves you more vulnerable to giving them money! The most important thing to do when opening an email from an unrecognised sender is to remember: If something is too good to be true, it most probably is!
Send money to Nigeria!
One of the most famous scams is the so-called 419 or Nigerian scam. Here, the scammer requests help in releasing money trapped in a bank or an inheritance which is difficult to access. They will ask for your banking details so they can transfer it into your account (thereby giving them the means to rob you) or they will ask for you to pay some administrative costs. Of course, they never release the money and continue to ask for more to cover unexpected 'expenses'. Here are some more scams that prey on your emotions:
Whether it is a prize draw or a raffle, we all love winning, don't we? As a result, many scam emails play on this excitement by notifying you that you have won a large prize or sum of money, but you need to send some money to help them process your prize. Of course, this demand for money should set the warning bells ringing in your head. Would it surprise you to learn that according to the National Trading Standards, these prize draw scams rake in £60 million a year and claim 380,000 victims every month?
As well as the excitement of winning, the other psychological trick that scam emails use is to play on our fears. Whether it is from the bank to say that there has been unusual activity in our account or from a social media site telling us we are in danger of losing our account, many bogus emails instil a sense of fear and urgency to encourage us to click on the link without a second thought.
When it claims to be from a financial institution like a bank and the website looks so familiar, they migh trick you into disclosing all kinds of confidential information. You may be asked to divulge your username or codes for online banking services. In this way, the conman can assume your identity and steal all your savings.
We all dream of becoming so rich that we will never need to work another day in our life. Be wary when this opportunity is presented to you in an email! Whether it is a pyramid scheme, a Ponzi scheme or selling goods or services for the commission, it is usually only the people at the top who make the money. If you are asked to send money for products and/or study materials upfront (which may never arrive), take all claims of earning thousands in a month with a large pinch of salt.
Whether it is an urgent need for an operation or a dying child, do not trust strangers' requests for donations. However authentic it may seem, you do not know who is at the other end of the email. We all want to help people in need but maybe a donation to a reputable charity would be a better idea.
A variation of this scam is when it supposedly comes from a family member or friend, who urgently needs money. Do not send any money until you have spoken to them by mobile phone to check that the email is genuine. If it is not, inform them that their email account has been hacked.
Computer Virus in an email
Virus emails often come in the form of funny pictures or videos, which you are encouraged to send on to friends. These emails contain spyware which forwards your bank details to the sender as soon as you make online monetary transactions. The best protection is to make sure you always have protection from viruses on your electronic devices and they are regularly updated.
Fake Email – What to do
The best piece of advice is to delete all unsolicited emails unread. Of course, for some people this is impossible to do since they have a natural curiosity to find out who the email is from. After all, it might just be genuine!
If you open the email, do not believe any promises of easy money and treat requests for donations with skepticism. Think very carefully before you click on a link. If you do, never ever supply any personal information especially anything referring to your finances such as bank details or security codes. Remember! The bank do not need to verify anything as they already possess all of your personal information. If you still feel worried, contact the local branch of your bank by phone. If you have any doubts, do not open attachments to the email and do not contact or reply to the senders.
Have you Been The Victim Of An Email Scam?
If you suspect that someone has conned you by spam mail, do not be too ashamed to report it. You are not alone! As a matter of fact, Action Fraud receive on average 8,000 reports per month. Any incidents of email scams can be reported to them online.



All crimes of fraud are forwarded onto the NFIB (National Fraud Intelligence Bureau) for collation and analysis. This organisation gathers intelligence about the latest scams in order to take preventative action. You can also report the scam email to your ISP (Internet Service Provider) as they all have a reporting service for abuse and can close down the email account.
Conclusion
At Cashfloat, we want to help you keep your money safe online! When it comes to spam mail, the two fundamental pieces of advice to bear in mind are firstly, never reveal confidential information in an email. The second is to be wary of any email that arouses extreme 'gut' emotions such as fear, excitement or sympathy. The anonymity of the Internet and emails means you have no way of knowing who is at the other end of the communication and certainly have even less reason to trust them.