Cashfloat, a short term lending company who provides quick loans from a direct lender, present a guide explaining various areas in which you can save when planning a holiday, leaving you free to enjoy cheaper holidays in style.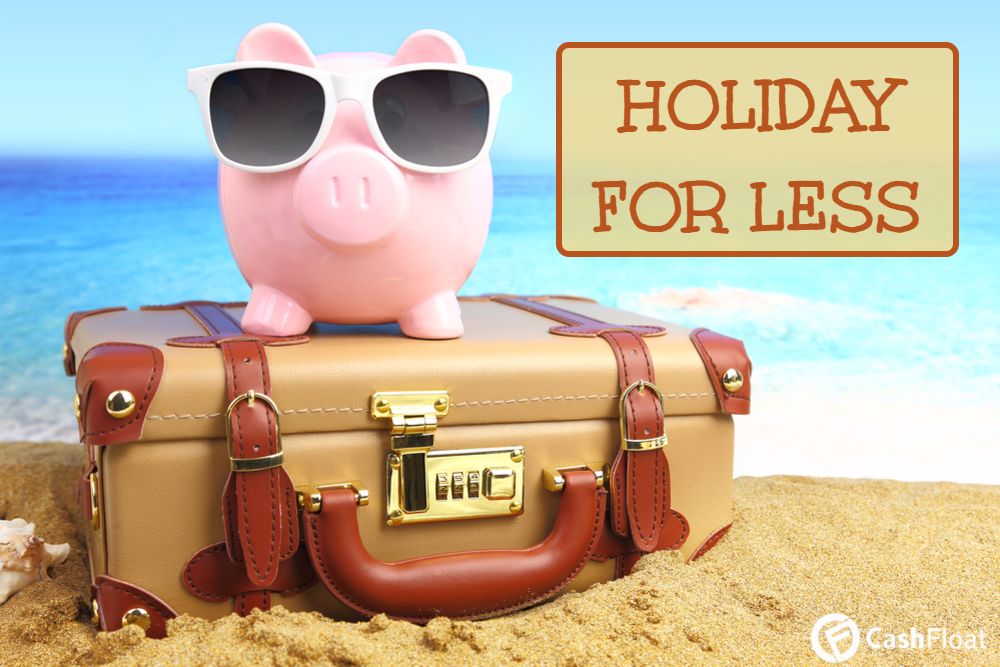 How to Enjoy Cheaper Holidays
Holidays are a great way to recharge your batteries after a stressful working period. However, with money pressures, it has become difficult for some families to justify taking a break. Some people can afford to put the full cost on a credit card and worry about paying for it later. Therefore, the best option for cash strapped families is to look for a good deal that won't break the bank or put them in debt. Look carefully at the different options available for cheap holidays. In this way you will be able to you get a break you can afford that will deliver relaxation and fun. The most beneficial option would leave you without the worry of spending too much of your savings or falling into debt due to payday loans for bad credit.
There are many different elements to finding cheaper holidsys and saving money. This includes factors like cheap flights, budget hotels, low cost apartments, all-inclusive resorts, and sharing a villa. Before you decide on a holiday choice, you should also take into account a few other factors. These include the cheapest time of year to go away and considering less popular resorts where you can have a great time at lower prices, giving great yet cheaper holidays.
Do Package Holidays Save Money?
In the past, package holidays were always considered the best choice for cheaper holidays for families. This is because you get many benefits included in the final price. A package holiday will include flights, transfers to and from the airport. They also include hotel or apartment accommodation and often food and entertainment. However, the agents are also looking to sell day trips and tours. This can prove to be very expensive when compared to arranging the trips through a local agent. So, if you do go ahead and book a package holiday, beware of the hard sell for extras. For example, island tours, car hire and boat trips. Booking early may also prove to be cost effective. But, if you can take your holiday without needing too much notice, you can also get cheaper holidays for a last minute booking.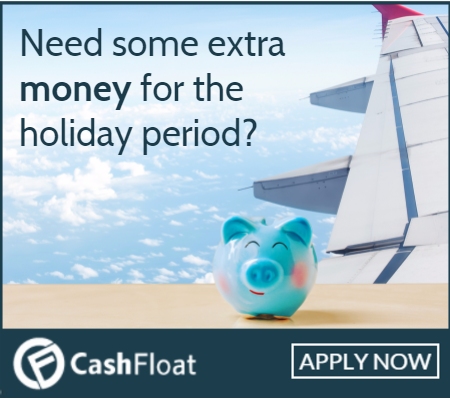 Preparation is the key to successful, yet cheaper holidays. It is important to stick to your budget, so avoid looking at resorts or hotels that are completely out of your price range. Make a list of those elements of a holiday that are essential to you and your family. This could be a beach resort, hotel with pool or a holiday with lots of activities. Bear in mind that some resorts are more suitable for children than others are. Once you have made a list of what you want you can draw up a short list of suitable locations. If you are looking at popular destinations you may find that going out of the peak holiday period will allow you more freedom and flexibility and more importantly, extra cash to spend.
Low Cost Airlines for Holiday Flights
Many of the low cost airlines offer good deals for flights if you can go outside of school holidays and travel with the minimum amount of luggage. However, if you need to book hold luggage, this can add substantially to the price of the ticket. You should also be aware of the many regulations that apply to low cost flights like online check in and restrictions on luggage size. If you flout the rules, you may receive a big penalty, so make sure you understand exactly what is required before you book your flight. Booking early (but not too early) through a comparison flight website will allow you to get the best deals of cheaper holidays. Most airlines release their cheapest seats around four months before the flight date. Mid-week flights often give cheaper holidays than those scheduled for the weekend, and this is where flexibility will pay off. If you do not mind travelling at night, there are also substantial reductions available.
Travelling from and to a smaller airport can also help make cheaper holidays by reducing prices, but this will only work if you do not have to pay an extortionate amount for transfers to your resort or hotel. Some comparison websites do not have access to all airlines so choose a well-known one to make sure that you get the full choice. You can also look at booking directly with the airline, as this can sometimes be a cheaper option. There are usually fees associated with paying by credit cards, so check the small print to see whether you can pay by debit card or PayPal, thereby avoiding these fees.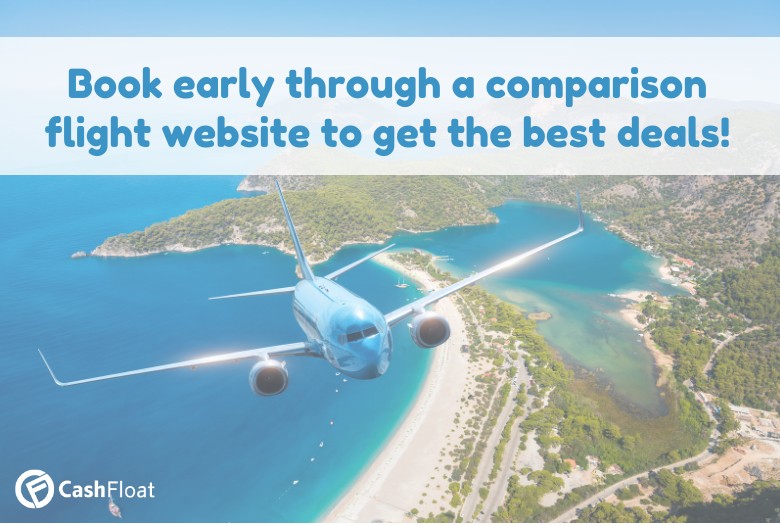 Saving Money the Flight
You can save money on the flight by taking your own food and drinks, as prices on-board are often very high. As you cannot take drinks through security, you may have to pay for a couple of bottles of water – but this cannot be avoided. Booking flights that cannot be changed may also reduce the cost, making for cheaper holidays, but unless you have travel insurance, it could be a false saving if something happens to make it impossible to travel on that particular flight.
Hotels and Accommodation
Whilst booking a stay at a large hotel may be your ideal, you can get really good deals when booking hotel rooms in smaller budget hotels. The big travel companies often make block bookings at the very popular hotels, leaving the smaller ones looking for business, which means that they have to be more competitive and offer better deals for cheaper holidays. If you have children, you could consider the all-inclusive hotel option. This means that you know exactly how much your holiday will cost, but it also means being restricted to eating and drinking in one place for the entire holiday.
Some hotels at less popular resorts can offer great deals. Food and drinks in many of the European countries, such as Greece and Spain, are cheaper, so you do not always have to go for the all-inclusive option. When searching for cheaper holidays, remember to use hotel comparison sites like www.trivago.com.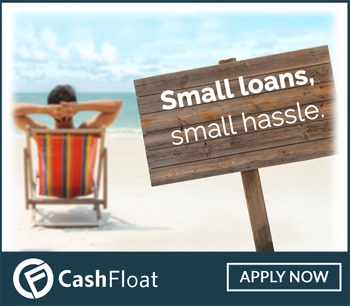 Travel Agencies
If you don't want to use a website to book your holiday, you can also ask for a discount at your local travel agent. The staff are all on commission and do have some leeway to give discounts towards cheaper holidays especially for larger parties. So if you are intending to holiday with your extended family, you could get a great deal on the price. Or, try asking for extras like cheaper car hire rates or vouchers for a boat trip. If you have secured an online price, you can use this as leverage to try to get a better deal from the agency.
When booking your flights and accommodation don't forget to look for the ABTA or ATOL protected status. This means that if your travel company fails, you will get a refund if you have not yet travelled. This will also cover hotel costs and return travel if you are already on holiday. Paying by credit card does give you protection for money spent, but will not help to get you home if you are stranded.
Where to Stay
There are some fabulous bargain breaks to be had if you choose a resort that is less well known than the usual Mediterranean holiday destinations. Bulgaria has some stunning holiday resorts on the coast of the Black Sea, and in the summer, the weather is as hot as the more southerly resorts. If you really want to go to your favourite resort, you will get a better deal by booking a hotel a little inland from the coast, as as sea views cost a lot more, so are not always conducive to cheaper holidays.
Some families now look at camping as a different option to the more expensive hotel accommodation. Modern camping sites have many amenities and facilities that make them a great choice. In Europe, there are often reductions for holiday camps booked throughout July and August. Travelling by the mid week ferry can save you a lot as well. If you are flexible about your destination, you can also find a better deal. Some of the out of the way sites can provide just as much fun and relaxation, and the smaller ones often offer a more personal touch to families with children.

Booking a villa at a less popular destination is another way to save some money. This will help you avoid taking a loan online UK to pay for your holiday. Children love the freedom that comes with being away from guests at hotels, and you can cut down on expensive meals out by making use of the barbecue by the pool. If you choose a villa by the sea, you will not necessarily need one with a pool, and by splitting the cost with another family, you can enjoy a super trip at lower prices.
Car Hire
Many people end up booking car hire through the travel agent or travel courier at the resort. This can be more expensive than booking independently when you get to the resort. Car hire companies based at airports often charge for extras like fuel that you may not use, collision damage waiver and an upgrade if the car of your choice is not available. These companies use high-pressure sales techniques to sell rentals that are simply too much money.
Booking your car hire through a local company is a cheaper option, and as European rules and laws all apply equally in each country, you will get full insurance and usually a tank of fuel before you start your journey. Make sure you understand the fuel policy, as some companies ask for the car to be returned full and others want the same amount of fuel as when you started out.
Travel Insurance
Travel insurance is so important. The policy will cover you for loss of belongings, accidents, and ill health. Having the free EHIC card is fine for a visit to a local doctor but it only covers emergency treatment. It won't be any use if you need to get back home after a bad bout of illness or a severe accident. Check with your bank before you take out expensive cover, as many banks now offer travel insurance as one of the benefits of having an account with them. This can save you lots of money, and you can be sure that you are well protected, should something unforeseen happen.
If you don't have travel insurance as one of the perks of your bank account, you can get a good deal at the Post Office. Don't leave it until you get to the airport, as the costs there will rocket. If you intend to take expensive items, such as an iPad or a smart phone, you will need the best cover available for the lowest price. Most insurance policies require you to pay an excess for any claim. This could be £50 or £150. The higher the excess, the less it will cost to pay for the insurance. Read the small print before taking out the policy. If you travel frequently, it's cheaper to get an annual insurance. There are age limits and medical exclusions, so be sure to read the terms and conditions carefully, and remember that risky sports, like scuba diving and jet skiing, may not be included in the cover. Families can get discounts on their insurance policies that cover all members of the travelling party. This always works out cheaper than individuals taking out a policy of their own.
Cheaper Holidays: Easier than they Sound
Booking your annual holiday may seem to be a challenge, but by researching some of the points mentioned you can get a great break at lower costs. Remember that early booking is the best option unless you can be very flexible about travel times. Most families have to travel during the school holidays, so getting a good deal is all about booking early. Look at what you want – whether that is a beach holiday, or one filled with other activities. All-inclusive hotels do offer entertainment for kids, so that adults can have some down time and you know exactly how much it will cost. Nevertheless, it does restrict you to one option for dining. Smaller, but less well know resorts can be just as much fun as the popular ones, so don't be afraid to try something new.
Choosing Holiday Destinations
A good unbiased review website for holiday destinations – including hotels – is TripAdvisor, if you are not feeling sure about which option to go for. The website is a collection of experiences written by real life people who stayed there, and wish to offer tips and advice to future potential visitors. Sharing costs with another family is also a good way to enjoy cheaper holidays without breaking the bank. You can get an upmarket villa that is big enough. The kids will be able to run around as much as they want. Keep a look out for discounts at travel agents and online websites. The most important tip is to stick to your budget. In this way, you can enjoy a fantastic, refreshing holiday without going into debt.
Conclusion
As you can see, quick short-term loans are not always the only option for getting fast cash to go on holiday. With the right research and the correct timing, a lot of money can be saved, thereby lowering the price massively. More about saving money can be found in our user-friendly Money Saving Guide. Of course, if you are just a little short, and you know that you can afford to repay it, an online loan can be very helpful. Just keep in mind that short term loans are never a long-term solution. if you want to learn more, please refer to our complete Money Saving Guide