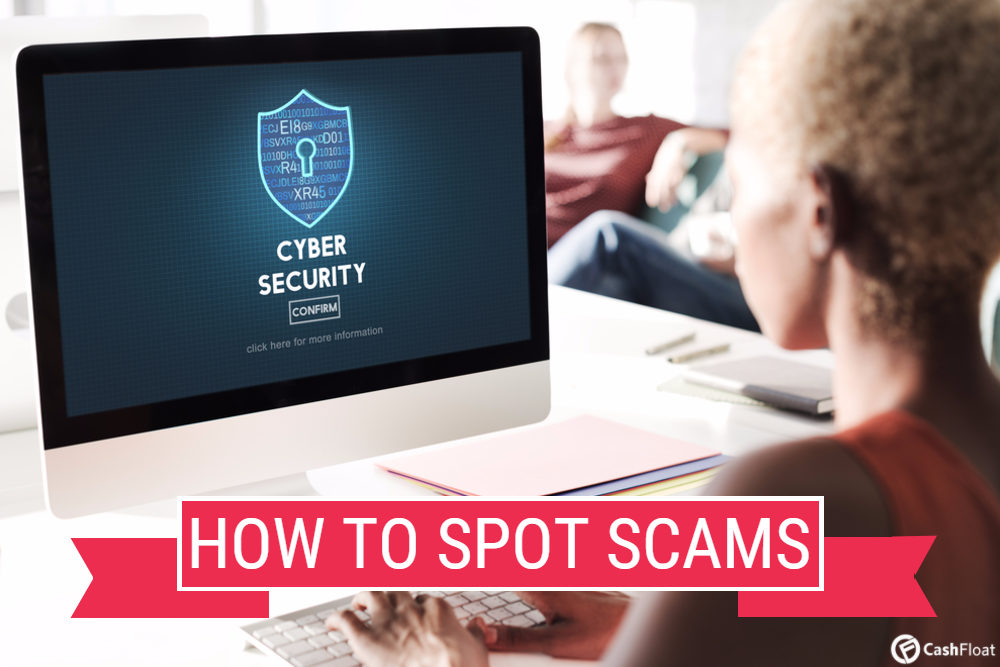 Story highlights
Internet scams can look very authentic and be very convincing
If you've been scammed, you should report it to Action Fraud
Ever been asked to try something for free? A dieting pill, new electronic, a cosmetic product? You've probably walked into a well-laid trap. You've probably heard phrases like "you don't get something for nothing" or "there's no such thing as a free lunch." On occasion, someone might be nice and give you something without expecting anything. But when it comes to businesses, they're very rarely offering something without any expectations. Being on the lookout for scams is essential in the modern world, as it was in the past. However, now we have the internet to contend with, which makes it more difficult. In this article, Cashfloat pay day lender identifies one type of scam that you can see everywhere: The free trial scam.
What Is It?
So, what is a free trial scam? If you've ever spotted an online advert offering you something for nothing, there's a good chance it could be a scam. However, not every free trial is there to lure you into a scam. A scam will often offer you physical goods, for which you only have to pay postage and packaging. Some common items include things like diet pills, cosmetics, and supplements. An advert will entice you to sign up for the free products, which requires you to give them your details. When you give your payment details, you could be unknowingly agreeing to a continuous payment authority. This allows the business to take money from your account every month and you might not even notice.
Once you realise that you're being ripped off, contacting the company can be impossible. They make it intentionally difficult to get hold of them so that it's hard to cancel the CPA. It's even more difficult if the company isn't based in the UK. You could lose a lot of money before you even realise what's happening. Then more will go to waste while you try to sort it out.
How Do You Spot a Scam?
But how do you sort a scam from a genuine free trial? Many businesses offer free trials for their products or services. For example, take Amazon Prime, which you can try for a month for free. However, if you sign up with someone like Amazon, they should be much clearer about the rules. They will let you know that your card will be charged once the free trial is over. It's up to you to go onto your account and cancel if you no longer want the service. They also make it much easier to cancel if you want to. Usually, all you need to do is log in and click a link. There shouldn't be any phone calls or emails involved, although there can sometimes be.
If you're unsure how to spot a scam, there are a few things you can do. Firstly, make sure you read the terms of something before signing up to it. Certainly, don't hand over your payment details until you know what the company will do with them. If there are no terms and conditions, don't give them your details. It's also a good idea to think about where you see an ad for a free trial. Is it a pop-up or on a dodgy website? Consider what the trial is for too, and whether it seems too good to be true.
Sometimes, you might not know you've been scammed for a while. To avoid having payments taken from your account for months, check it regularly. Look at your bank statements and make sure that you recognise everything on them. If you see a payment you're not sure about; you can investigate. Make sure it's something you have approved by checking the details.
It's Too Late! What Can You Do if you've been Scammed?
You think you've been caught by scammers – what do you do? Just because you may have made a mistake, it doesn't mean it's too late to correct it. You may feel a little silly, but there's no point wasting time beating yourself up. Everyone makes mistakes, and it's one you can learn from. If you think you have been scammed, try to first contact the company. If you can get hold of someone, you can explain you didn't know what you were signing up for. It may or may not have the desired effect, but you should anyway. The next step is to get hold of your bank. If the company doesn't cancel the CPA, you can do it at your end. Ask your bank to put a stop on it, and they must do as you ask.
Some banks may tell you that they can't stop the payments and you need to contact the company. However, this is not true. Your bank has to help you and cancel the CPA if you ask. As well as stopping the payments, your bank might be able to help you get your money bank. Speak to a representative at your bank about being able to recover the money. They might have a specialist fraud and scam team that can help you.
Who Should You Report Scammers To?
If you spot a scam, whether you fall victim to it or not, you can report it. One place to report a scam is the Financial Ombudsman Service (FOS). They can be good to talk to if your bank is being unhelpful. They can let the bank know that they aren't fulfilling their responsibilities. They can provide extra assistance to help you sort things out. If you need help, you can also speak to Citizens Advice. They offer free legal advice and also have a useful website. You might also consider making a report to Action Fraud, the national centre for fraud and cybercrime.
Before you sign up for a free trial, make sure you know what you are agreeing to. You should be aware your rights, such as that you have 14 days to cancel any agreement. Reading the fine print is essential, as is avoiding anything that doesn't have any terms. Stay vigilant when you're browsing online to ensure that you don't get taken in by a scam.