Story highlights
Learn how to avoid buying goods that do not exist.
Are reviews reliable when shopping online? Learn when to trust them.
Who can you trust on eBay? How can you be sure your money is in good hands?
Protecting Your Property And Savings From Thieves
– Chapter 19
Shopping online is becoming more popular, since it allows you to shop at your convenience. You also have the chance to choose from a wide range of sites often with extremely competitive prices.
However, how do you avoid becoming a victim of consumer non-investment fraud? This is when the goods do not exist and are never sent, they are of inferior standard and not as advertised online or are revealed to be stolen. The (CSEW) Crime Survey for England and Wales revealed in their findings, that there were an estimated 1 million offences of shopping-related scams out of the 5.8 million cases of crimes due to computer misuse. The true figures could be much higher since many such crimes go unreported.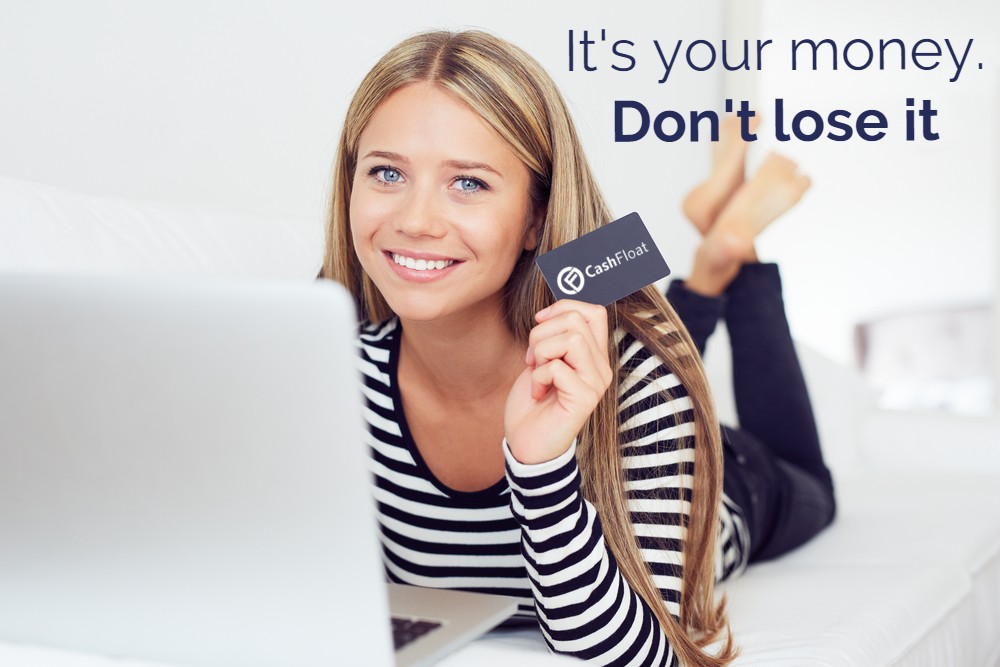 In this article, you'll learn how to shop safely online, including:
How to choose a reputable site
How to be secure when paying online and ways to pay so your money is protected
Safeguards when buying from online auction site
What to do when the goods arrive
How to complain if you feel defrauded
Shopping Online – Choosing Reputable Online Shopping Sites
The safest way to find a reputable retailer online is to use a personal recommendation from a relative or friend who has already used the site. If this is not possible, the first time you use a site, make sure you know their identity, location and contact details: their email, telephone number and postal address. For companies located in the UK, you could check their details with Companies House. Examine the email address carefully and be wary if their website domain ending is .net or .org, as these sites do not usually offer online shopping.
Another safeguard when shopping online, is to check the reputation of the shop on consumer review sites. If you find that reviews are too similar, they might have been written by the same person and are therefore not authentic. Similarly, be wary if all the reviews are very recent or if there are only very few reviews. It's also worth looking for complaints against the company, if any comments appear often, pay attention to them.
Read The Fine Print Before Ordering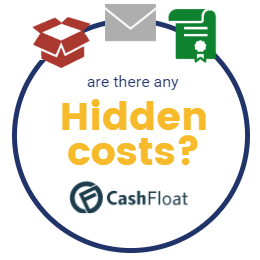 Before you order, find out about hidden costs which might mean your bargain buy is not such a bargain after all. Is the postage and packaging included in the price? Is the item covered by a guarantee? If you return it because it is faulty, who is responsible for the additional postage?
It is also worth reading the site's privacy policy. Will they email with updates of other products or do they supply your details to third parties?
Recognising Safe Sites When You Buy Online
Secure websites use SSL (Secure Sockets Layer), which encrypts and breaks up your data so that it cannot be intercepted by someone else. The address will read 'https'; the additional 's' meaning 'secure'. The address bar may turn green, or you will see a closed padlock symbol, which are both signs that you are entering a secure area.
If the padlock is open, or it is located on the site itself, do not use this site as it is unsafe. If you click on the padlock or to the left of the address bar, you will see information on the site certificate and who registered the site to check if it is authentic. Never ignore any warnings about the site.
When You Order
Before you submit your order, reread all the information to make sure you have filled it in correctly. It is worth printing off a copy of your order in case there are any later disputes.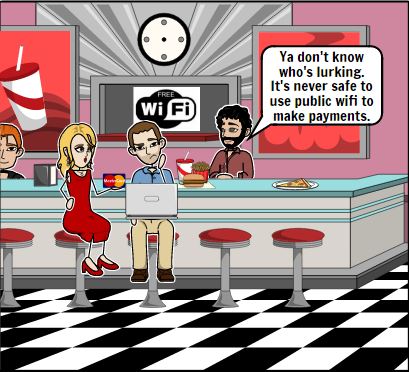 Never use public Wi-Fi for shopping online. Research has shown that 95% of public networks are not encrypted, making it easy for a hacker to steal your bank details. It is much better to use your system at home but make sure it has anti-virus, anti-spyware and a firewall, so you are not at risk from malware. Always make sure that this protection is regularly updated.
Paying For Purchases Online
The most popular ways of paying for goods ordered online are by using a credit card, debit card or a safe payment scheme.
Credit cards offer additional protection when shopping online as they are not linked to the funds you own. You are also protected by Section 75 of the Consumer Credit Act, which makes the credit card issuer equally responsible for any misuse of credit cards. You are protected for credit card purchases of over £100 on UK websites. Your credit card company might offer additional online fraud protection, but you need to check with them. These cards also have a limit on the monetary amount you are responsible for if your details are stolen.
Some banks' debit cards have a chargeback scheme so you should get money back within 120 days if there is evidence of a breach of contract. Don't just take out a short term loan for bad credit and rely on this to repay it though! First, you should check with your bank if they offer this service. Some consumers have an account solely for online shopping so that their other savings are not put in jeopardy if there are any security worries when ordering online.

Safe payment schemes such as PayPal (owned by eBay) and Google Wallet act as 'middle men' to send and receive money, and all data is encrypted. The advantage of these systems is that they hide your bank details, and protect you with a buyer protection scheme. You can usually claim for goods up to the value of £250 at no additional cost, as long as you send the complaint within 30 days.
eBay online shopping
Although there are many auction sites, the most popular is eBay, which is used by 15 million Britons. Before you buy, they take your credit or debit card details, which is purely for purposes of verification. The main advantage of eBay is that it is very careful of its reputation and there is a complaints procedure for shoddy or inferior goods. Also, you can leave feedback on buyers or sellers and in fact, the site has over 4 billion comments so you can check with whom you are dealing.

Top tips when shopping and selling on eBay
Never make arrangements to deal privately with someone who contacts you after a failed bid, as eBay will not cover you for it. If you are selling something, be wary of accepting cheques and never accept a cheque for a higher amount than the price of the goods and then refund the difference; often the cheque is forged, stolen or it might bounce, leaving you out of pocket.
When The Goods Arrive
As a consumer, you have the same rights when you buy online as when you purchase something from a shop. If goods are faulty, you are entitled to a full refund as long as you return them within 30 days.
The 'cooling off' period when you receive goods is seven working days from the day you receive your order. If you do change your mind, you are entitled to return it and receive a full refund.
Be careful of 'Click and Receive' scam emails, which are supposedly an email to arrange delivery of something you have ordered. The telltale sign is that it does not mention what the parcel contains.
If You Feel Defrauded By Online Retailers
If you feel that you have been cheated by a website whose products did not live up to its promises, you could get help. The police have a non-emergency number – 101, or you can contact the Action Fraud or Consumer Direct, and create a report online or by phone. Depending on your method of payment, you should also contact your bank, credit card company or the safe payment scheme.
Shopping Online Summarised
If you follow these simple guidelines from online loans direct lender Cashfloat, you should be able to enjoy many happy hours of shopping online without worrying about being the victim of fraudsters. You can take advantage of the variety and competitive prices online from the comfort of your home. You can relax without having to face crowds of shoppers or lose precious time circling for a parking space.