Do you need a telephone line and an Internet connection? For most people, the answer is a resounding 'yes'. Cashfloat show you how to get the best telephone and broadband deals.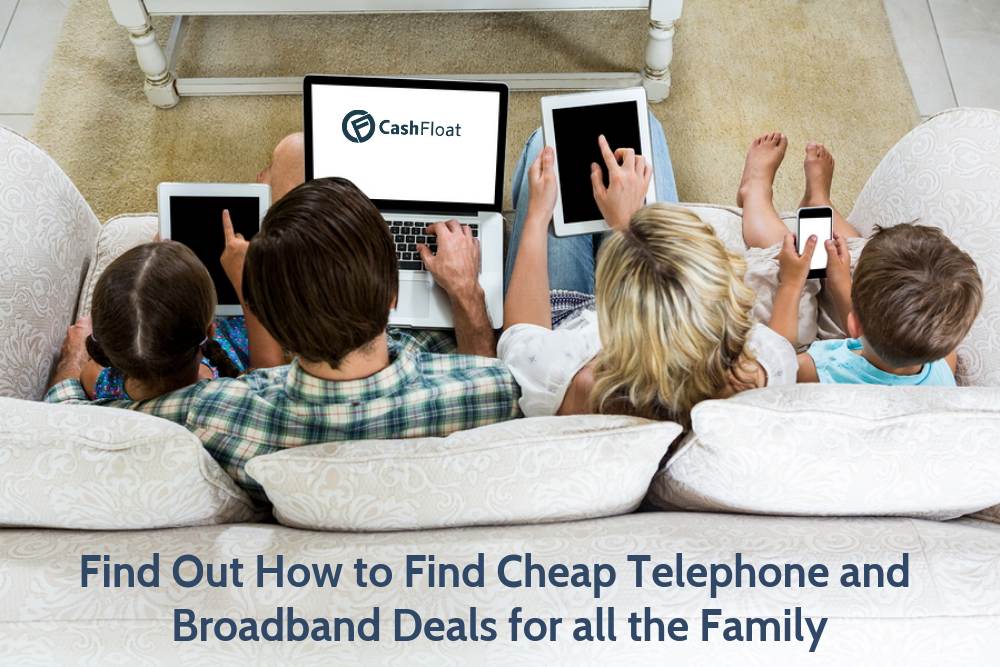 In this article, we will examine:
Finding the best telephone and broadband deals
How to cut your home phone bills
How to save on mobile and internet bills
Conclusion
Finding the Best Telephone and Broadband Deals
Many families no longer live in close vicinity to each other and rely on the telephone and broadband deals to keep in touch. Elderly people who live alone also depend upon the telephone as a lifeline. It keeps them in close contact with children who may have moved to the other side of the country or even abroad.
As more and more media devices come onto the market, there is a great demand for Broadband and Wi-Fi. But you can sometimes be landed with a high monthly bill if you do not shop around for the best deal. In this article, Cashfloat – payday loan direct lender, examines the best way for you to get the best telephone and broadband deals in the UK.
There is an array of different packages for telephone and Internet connections. It can be very confusing when trying to work out the best telephone and broadband deals for you and your family. Finding a good deal that will not leave you with a high bill each month will help to save you money and avoid the necessity of turning to expensive online loans which, with high interest rates, can quickly mount up and become unserviceable. Cutting costs on a day to day living expenses like phone calls and Internet connectivity is an excellent way of taking control of your finances and avoids the possibility of building up an unsustainable amount of debt.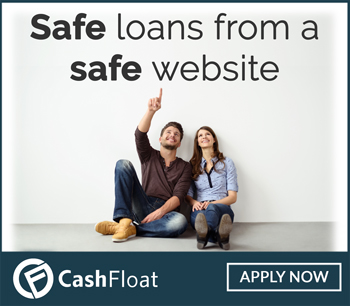 How to Cut Your Home Phone Bills
All the major communication companies have packages and telephone and broadband deals that look great but finding the best one for your own circumstances can be tricky. What suits your friends or family not suit you, so it is essential to consider a few questions before settling on a new deal for your phone connection.
What to Think About Before Settling for a Deal
Do you need to make phone calls during the day? – If not a package that gives off-peak call rates could be the best option.
Do you need to use the phone extensively at the weekend? – Look at all the possibilities for off-peak calls and how much you have used the phone in the past. If you are a frequent user you should look for a deal that reflects this usage.
Do you have family abroad? In this instance, you will want to look for a package that includes free calls to International numbers or maybe just to Europe.
Do you need the fastest Broadband connection with an unlimited amount of usage? Or, will a slower and cheaper connection with limited megabytes serve its purpose? Do you need multiple connections throughout the home?
Answering all of these questions will help you to decide which company can provide the best deal.
How to Get the Best Home Phone Deal for You?
Calling your current phone provider is the first step to getting a better deal. Just tell them how much usage you need and ask for a better package. Almost certainly you will be offered a discount as phone providers do not want you to switch to another company. Most large companies have extensive packages that will meet all your needs. It is just a case of finding the best deal.
Comparing the various packages is a good way to see if you have been offered the best deal. You can do this by going onto one of the comparison websites or by looking at advertised special offers. It is a very simple operation to switch providers. If you get a better deal offered by a different company, you will almost certainly be offered something more by your current provider to stay put.
How to Save on Mobile and Internet Bills
There are also discounts online rental and calls if you pay by direct debit instead of waiting for the monthly bill to arrive. Telecommunications companies love to be certain that they will get their money on time and will reward customers who pay by this method. You can also ask about bundled deals that include broadband and Wi-Fi. Getting both services from the same supplier will often make it cheaper. Some companies like Virgin will also supply cable TV in the package.
Clever Tips for Finding Telephone and Broadband Deals

Override Providers

The Social Tariff

Use the Free Web to Make Phone Calls

Few people know about override providers. This is a service that allows you to get cheap rates for ringing individual numbers. You can access the service by signing up online. They will prvde you with a special code to dial before the number of your choice. This can save you a lot of money especially if you use International numbers or you are not allowed unlimited calls in your current package. You can sign up to as many of these providers as you want and then use the same code each time. This makes it a very flexible deal.

The social tariff is another service that is relatively unknown. These are special deals provided by some companies for families who find themselves in debt or with a cash shortage. BT offers line rental for the small sum of £5.10 for people who are on certain benefits. This allows vulnerable households to stay connected and it will enable the business to meet their Universal Service Commitment.

Consider using the free web to web calls to connect with family and friends and take this service out of the package. This can save you money as can get rid of the caller ID service. If your unlimited calls part of the deal only allows you an hour and then starts charging a large amount per minute you can arrange to close the call and ring back. Connect using the redial service and think about asking friends to use a mobile phone to landlines as this also works out cheaper. Remember that calls to 0870 numbers can be costly. Many companies and organisations now use 0300 numbers which are more affordable so always look for this alternative before making a call.
Look at the Small Print
It is essential to look at the small print when signing a new contract for telephone services. You may find that you are locked in for a specific time period like a year or 18 months. Some deals will offer cash back for switching, but you need to look at the deal as a whole before committing to a new contract. If you find that the deal does not live up to its promises you can make a complaint to the ombudsman or OfCom which is the regularity body in the UK.
Bundled Deals with Broadband and Wi-Fi
Having a Broadband in your home is a great way to access the Internet. It gives you plenty of options for keeping in touch through social media, Skype or web to web calls. If you want truly unlimited broadband connectivity, it can cost a lot of money. However, there are other options for those people who want to be connected at a lower cost. If you do not use the Internet daily, then a limited amount of megabytes per month could prove to be a lot cheaper than going for unlimited use. Combining your telephone and broadband deals is also a good way to achieve a low rate. Bundled deals are available from all the major companies. You can see which is the best one by accessing one of the many price comparison websites. Just enter your requirements, and the site will give you a list of the best options.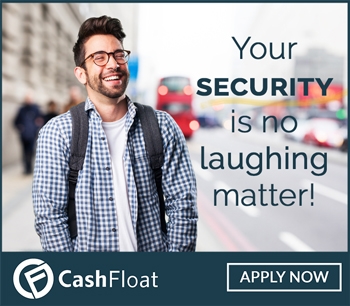 Making the Switch
Once you have seen which the best deal is, you can call your current supplier and ask them to supply you with details about your amount of usage and a MAC code. This code is the key to making the switch process a straightforward operation. It also alerts your current provider to the fact that you are thinking about changing. This often results in a slew of offers for a better deal from your current supplier. You may get offers of discounts, faster Broadband connectivity or other special deals that will reduce the amount you spend each month. If you live alone, then a slower Broadband speed will probably be sufficient for your needs, but if you are part of a large family, you may need something faster than 10Mbps.
Similarly, if you only use the Internet for emails and searching Google for web pages then having 5 GB per month is probably fine. But, if you want to download music or films and play lots of games, then you may be better off with an unlimited usage package. Think about exactly what you need for Internet connectivity before you agree to a deal.

Do Without Your Landline
If you do not use your landline, then you can look for a deal for purely Broadband and use your mobile for calls. This gets rid of the line rental and is excellent value if you have a good mobile phone deal with unlimited calls. Of course, it may cost others more to ring you on a mobile. Therefore, this is something to bear in mind before you get rid of your telephone.
Getting the best deal for Broadband can help to considerably reduce your monthly outgoings. Think about whether you would prefer a standalone deal or a bundled package that incorporates telephone and cable TV services. The faster the speed, the more it costs so unless you really need super-fast broadband go for basic ADSL. Look into switching by checking whether you are locked in with your current provider for a certain length of time.
If you are coming to the end of a contract, you will be in a position of strength to wring out a better deal from the company. Online magazines like 'Which' are a great source of information about the best deals for Broadband connections and will also provide information about the best suppliers in your area. Don't ever cancel your Broadband until you have arranged a new supplier as you may be charged quite a high fee to set up the new connection.
br/>
A Summary of Tips for Cheaper Telephone and Broadband Deals
The most important factor to remember when you take out telephone and Broadband services is to concentrate on what you need most. If you have a comprehensive service from a mobile, then you may not need a land line at all. However, if you do not have a mobile and the telephone is literally a lifeline then having a good calls package is important.
If you are finding it difficult to pay for a telephone rental and Broadband connection you can look at options like BT Basic. They offers low rental lines and call charges that will keep you connected. Search for override services that allow cheap calls to individual numbers. You can also have a Broadband connection through BT Basic for a limited amount of usage.
Search for the best-bundled telephone and broadband deals. If you need all the services -first ring your current supplier to see if they will offer you a better deal. Staying in touch through a phone and Internet connection is a necessity. For example; if you live far away from your family. By looking at some of these money saving tips you can retain your family connections without resorting to no guarantor loans. It is easily possible to stay fully connected without breaking the bank. So, look at all the options before settling on a new contract with a new supplier.