The 2020 Guide to Debt Management Companies
– Chapter 32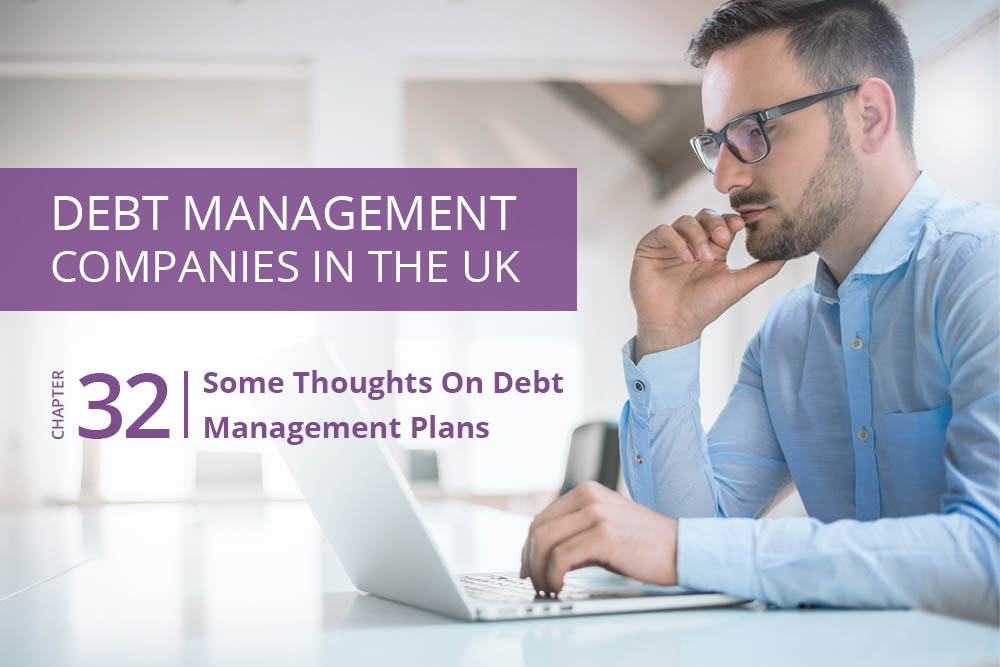 The Cashfloat team has spared no efforts putting together this guide to debt management in the UK. As an end to our series on debt management, we'd just like to share some final thoughts on debt management plans that may change how you choose to deal with your debt.

Misconceptions about Debt Management Companies
First of all, being in debt is a situation that can happen to anyone! Even if you are the most cautious and careful person who keeps control of financial matters, an unexpected event like losing your job or the breakdown of your marriage can be the trigger that starts off some serious financial problems.
There have been many articles written about debt management companies. If you are unsure about how to cope with financial problems which seem to be spiralling out of control then it can be helpful to consider whether or not a debt management plan through one of these companies could help. It may appear that getting the best advice is simple but it is not as easy as you might think. Some research can help to make matters clearer when you need to get help with debts. You can find a list of the debt management companies in the UK from the Citizen's Advice Bureau and there are a lot of money advice websites which will also be able to help you decide where to go for advice and practical help with debt.
Did you know?
Payday lenders need to clearly display a link to free debt advice on their website so if you're having difficulty finding debt help, just have a look on your payday lender's website for a link or phone number.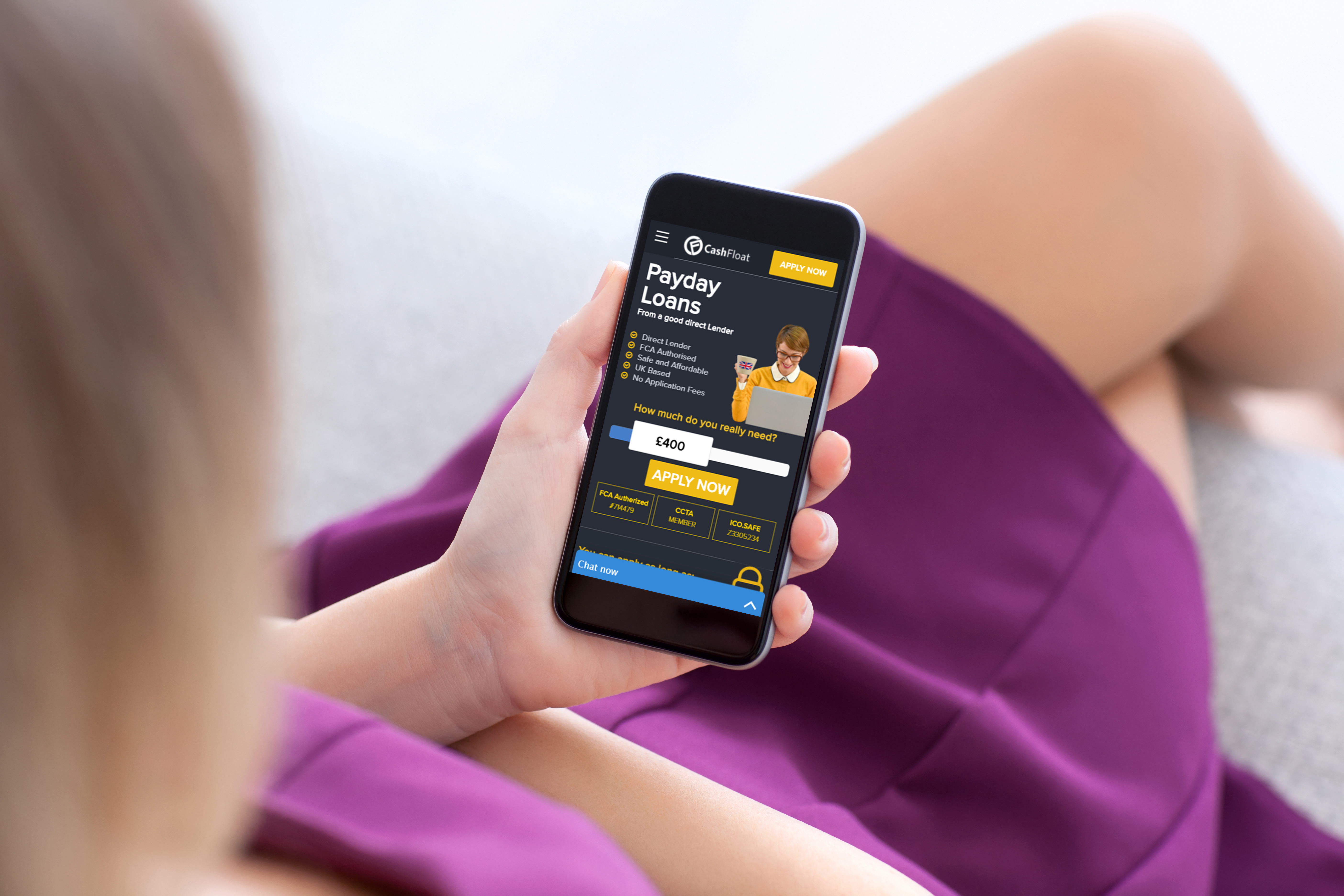 Debt Charity or Debt Agency?
A debt charity is free and a debt agency is not. Although many of the companies will advertise free advice and help, most do make some charge. This is often a percentage of the agreed monthly payment and using a company such as this is going to delay any progress you can make in getting completely out of debt.
So, look for help from a charity such as Christians Against Poverty or StepChange. These are organisations which offer genuinely free help and advice and they will not charge you for setting up a debt management plan. Additionally, you can get help with debt counselling, budgeting and other financial aspects. Because the organisations are non profit making, you can be certain that they will act in your best interests.
Is A Debt Management Plan The Right Way Forward?
Anyone who has debts can apply to start a debt management plan. But, this statement is only correct if there is some money left over after all bills and essentials have been paid each month. A debt management plan is a flexible way to approach paying off debts and it is also an informal agreement that is not binding.

It can often work when you may be experiencing a short or medium term debt problem. This can happen when you are waiting for an increase in income that will cover the shortfall or if you are waiting to sell your home and expecting to downsize to a more manageable state of affairs.

A debt management plan can also work well when you are trying to protect your home as, unlike a bankruptcy petition, it does not require you to take any equity out of your property to put towards your debts.
How Easy Is It To Set Up A Debt Management Plan?
Most lenders are aware that money problems can crop up for a variety of reasons and they will try to be accommodating to anyone who is genuinely experiencing difficulties in meeting the agreed repayment schedule. Using the Lending Code as a guide, a lender will often be positive about agreeing to a debt management plan as long as they are fully aware of all the facts. So, this is when a full and frank declaration of the circumstances can help.

In addition, if a qualified and professional financial expert is doing the negotiating about debts then the lenders will be quickly made aware that although you want to repay the debt, at that moment in time it is not possible. Once the situation is clear then a lender will usually agree to the setting up of a debt management plan.
Advantages of Using a Debt Management Company
There are many good reasons why you may want to consider taking on a debt management plan. The informal agreement that is put in place to deal with debts can be a means of protecting your professional life. Once you start a bankruptcy petition or Individual Voluntary Arrangement, it can affect your working status especially if you are in a position where you deal with financial matters yourself.
There is the flexibility of the plan which will make it attractive when you expect financial matters to change in the future. Unlike a formal debt agreement, a debt management plan can be kept secret if you do not wish to share the details with your family, friends or work colleagues.
Support from lenders can involve freezing the interest on a payday loan and preventing more charges to …. to the balance of the account. Most lenders will expect that a regular review of the financial circumstances takes place and that if your income increases they will expect the monthly payment to increase.
One of the ways that a debt management organisation can help to lift the burden of worry that debt creates is by negotiating with all your creditors and making them an offer to repay the debt at a lower rate each month. Payments are worked out on a pro rata basis which can mean that if one company is owed half of your total debt then it should receive half of the monthly amount that is paid.

Of course, it can take time as each creditor will need contacting and will need to agree to the plan. Some lenders will not agree unless the account is more than three months in arrears and this means that they may continue adding interest until the agreement is in place.
Affordability is Key
Remember, when you work out a debt management plan, it is based on what you can afford to pay each month to clear your debts. The advisor will add up your total income and expenditure, as long as there is something left over each month then it is worth setting up a debt management plan.
The experts who work for the debt charities will also advise you whether another way to clear your debts is a more suitable option. Other options include a debt relief order, an Individual Voluntary Arrangement and bankruptcy.
Thoughts On Debt Management Plans – Conclusion
Having decided that the way forward is to go ahead with a debt management plan, where do you start? Firstly, do not believe a company that promises you that they will definitely stop adding interest. No company can promise this and it will depend upon negotiations with the payday loans direct lenders.
Listen to all the advice that you receive and make an informed decision about which company you choose. Choosing a debt charity is going to help you get rid of your debts and many offer a free service.
Read as much as you can about how debt management plans work. There are lots of forums on the Internet and most financial organisations post blogs about this kind of help with debt.
Taking the essential steps that are necessary to free yourself of debt is going to ease your financial burdens. It will prevent you from getting stressed and help you to start life again with a clean slate.