Do you have dreams to travel the world, but think it is impossible? Read on to find out how to travel the world on a budget.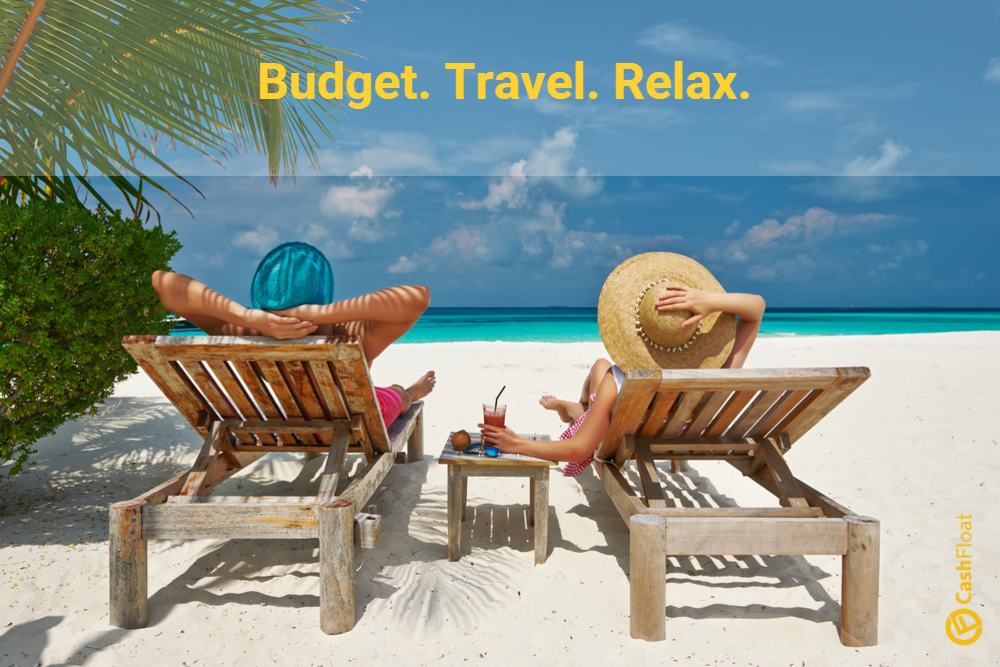 Going on cheap holidays
In February 2017, a young lady from Connecticut returned from a round the world that earned her a place in The Guinness Book of Records. In 18 months and 26 days, she visited every sovereign state in the world, consequently, a whopping 196 of them. This young lady become the first woman in the fastest time to achieve this feat. She set off with 10,000 dollars of her money and, she found sponsors and other means to make the rest of her amazing trip possible. Does this sound like something that could appeal to you?
In this article about travelling the world on a budget, we shall be looking at:
Firstly, the benefits of holidays and travel
Secondly, some reasons why you should travel the world
Thirdly, checking the world map and problem areas to avoid
Next, how to go on a budget holiday
Eventually, ways to travel on a budget
Then, some ways to get paid and travel
Finally, why travel around the world?
Why you Should Travel the World
According to numerous studies, holidays are an essential part of our lives. However, many people, for various reasons choose to miss out. The difference between a holiday and travel is that a holiday is a bought experience and travel is living the experience for a longer period. Getting away from the pressures of daily life can lead to a much happier and healthier you. When we are on holiday, even if it is just for a small weekend break with family, our stress levels lower and we can begin to relax.

The Framingham Heart Study has been running for a long time, as a result, it has found that people who take regular holidays were less likely to suffer from heart disease and heart attacks. Consequently, this has been put down to taking time away from the stresses of life. Studies show that people enjoy the benefits of these lower stress levels for weeks after they have returned from their trips. Increased activity, fresh air and doing things that make us laugh and feel happy stimulate the feel-good hormones in our bodies. Hence, this makes us feel wonderfully alive and less stressed.
By visiting places around the world that we have dreamed of seeing, we are filled with a sense of achievement at having reached goals. Brain health is greatly enhanced by travelling. The brain is stretched and forced to work harder every day by facing the challenges that travel brings. Therefore, it becomes sharper and more focused as we need to be aware of our strange surroundings and protect ourselves.
Here are some reasons why YOU should travel the world and the seven seas
Become wiser
Firstly, you will become a better, wiser person. Travelling the world will open your mind as to how the world works. You will observe and interact with people from other cultures and overcome fear and preconceived ideas about people from other lands. You'll gain a wealth of information from the places that you visit and become a much more interesting person.
Make friends
Secondly, you will become much better at meeting people and making friends. When you travel, you will have to interact with the people that you encounter on your travels to gain the information that you will need to continue. This skill will help you when you return to everyday life. It will make you a much better ice-breaker through the stories that you will have to tell.
Appreciate the moments
Thirdly, you will appreciate living in the now. Travel, and living so many amazing experiences, will give you a heightened sense of living in the now. It will stop you dwelling in the past or trying to predict and worrying about the future. It will make you focus on enjoying the place that you are visiting and you'll make the most of it. You will live much more than you would during a regular 9 – 5 day at home. You'll learn to make the most of and grab the opportunities that come your way.
New foods
Consequently, you will get to try and eat amazing new foods. This is one of the joys of travel that will provide you with a wealth of knowledge for the future. You will taste and experience new foods and ways of eating them that you would never have previously known without taking a payday advance. Sometimes it may be better to ask what was in it after you have consumed it!
Confidence builder
Next, your inner self-confidence will soar. Through travelling solo, you will be forced to meet new people. You will figure out problems through the challenges that you will come up against every day. Although fearful at first, you will soon realise that there is a way to make anything possible. You'll just need a bit of know-how and a desire to get it done.
New languages
Lastly, new languages will be learned. From a please and thank you to a few simple phrases, by learning a few simple words in each country that you visit, you will endear yourself to the locals and find them much more willing to help and interact with you.
How to Plan a Budget Holiday
Before you travel, study a world map. Planning your budget holiday and dreaming about the places that you will visit will be one of the most enjoyable parts. The first question that you will need to ask yourself is where do I really want to go. Find a map of the world and take a good hard look. You are the author of this trip, and only you will be able to decide where your heart directs you to go. Finances will, of course, play a role, but we will discuss these points later on in the article when we take a closer look at how you can budget your trip.
By checking World Health Maps or a recently updated Zika Map published by The University of Kansas, you can take a closer look at problem areas in the world and either avoid them or learn how you can protect yourself from exposure to these diseases while you are visiting. You can also visit gov.uk which will give detailed security advice of any country you wish to visit.
So what have we learned so far?
Cassie De Pecol travelled to 196 countries by means of sponsors and found herself in The Guinness Book of Records
Holidays are essential for your physical and mental well-being
Travelling the world will make you a better, wiser person and help you make friends easier
It will enhance your personal growth and make you more confident
You will learn to live for now and become more positive
Trying new foods and learning languages will make you more interesting
Checking the world map will help decide where you'd like to see
You can protect yourself from diseases by avoiding problem areas
How Much Does it Cost to Travel the World?
Isn't it expensive to travel the world? It can be as expensive as the traveller wants it to be. Private jets and 5-star accommodation, or viewing the world as a passenger on the Q.E.2 can be quite pricey. There are other ways though to travel the world and see most of the same iconic sights on a shoestring budget – this is a budget holiday.
How will I know how much travelling around the world to the places that I want to see will cost?
You can find trip calculators on travel websites that include budget travel and living costs for different countries. These include hotel and hostel prices and the prices of local food and transport. This should give you a good idea of approximately how much money you may need to do the kind of trip that you want to do and may even influence the amount of time that you choose to spend in expensive European countries compared to Asia and South America where these travelling expenses are basically halved.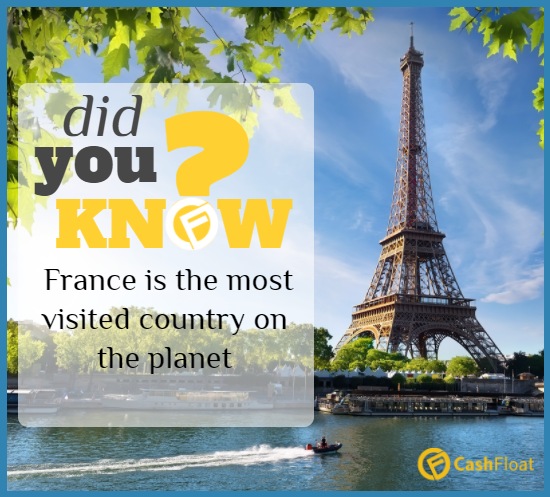 How to travel cheap
We live in the most fortunate times regarding the amount of information that we have available to us. Years ago you would have headed off on your round the world trip with a bit of money saved up and no idea of what you would find on your travels. Well, that is no longer necessary thanks to the thousands of people who have experienced these trips and have documented their findings in the form of books and travel guides. A whole industry has developed around this subject, and millions of people have had the courage to take the plunge with the help of Lonely Planet Guidebooks and other travel guides.
These guides can provide your budget holiday with everything that you could ask for regarding cheap travelling tips, the places to eat and drink on a budget and how to see the sights at low cost. The internet is full of people on Instagram and YouTube who are in the middle of world tours and are documenting their experiences on how to do it cheaply for others to share.
Not all those who wander are lost. - J.R.R Tolkien
Click To Tweet
Cheap Accomodation when Travelling
By staying in cheap hostels, not only will you avoid taking a wage day express. You will find the same kind of people as yourself, who are doing the exact same thing as you are and will have plans to visit the same places. You can always tag along with them and then separate and find new friends on your budget holiday if things didn't work out. They will share their knowledge as to where the best places to catch seasonal work are at the moment, or cheap hotels and general budget tips that are worth noting.
Travel and make money
There are many ways that you can travel the world and get paid for doing so. Some people over the course of 6 years of travelling, now claim to be earning six figure salaries from owning and writing travel blogs that include hidden links to brands and show Google ads. They provide the knowledge on how to get started on your travel blog with free and some paid online courses. Of course, not everybody will become as successful as they have. However, there is money to be made by travelling and taking pictures or writing articles while on your travels and selling them for profit. Here are some more great ways to travel the world and earn money in the process without taking any guaranteed payday loans.
Budget Holiday – The way to see the world
World travel can be experienced on a budget holiday through some of the suggestions that we have discussed in this article. It an also be through the thousands of other work and sponsorship opportunities that can easily be found on the internet if you have the determination to look and plan. The when and how of travel is something that is unique to an individual person. Millions of people worldwide are out there making their own personal journeys and their budget holiday. Finally, a budget holiday is doable if you can put your fears aside and really want it.
To read about making your own travel size toiletries, click here.