Best Paid Jobs – The Ultimate Guide
– Chapter 16
What are the most useful degree courses in terms of employment possibilities and salary? Read on with Cashfloat to find out more.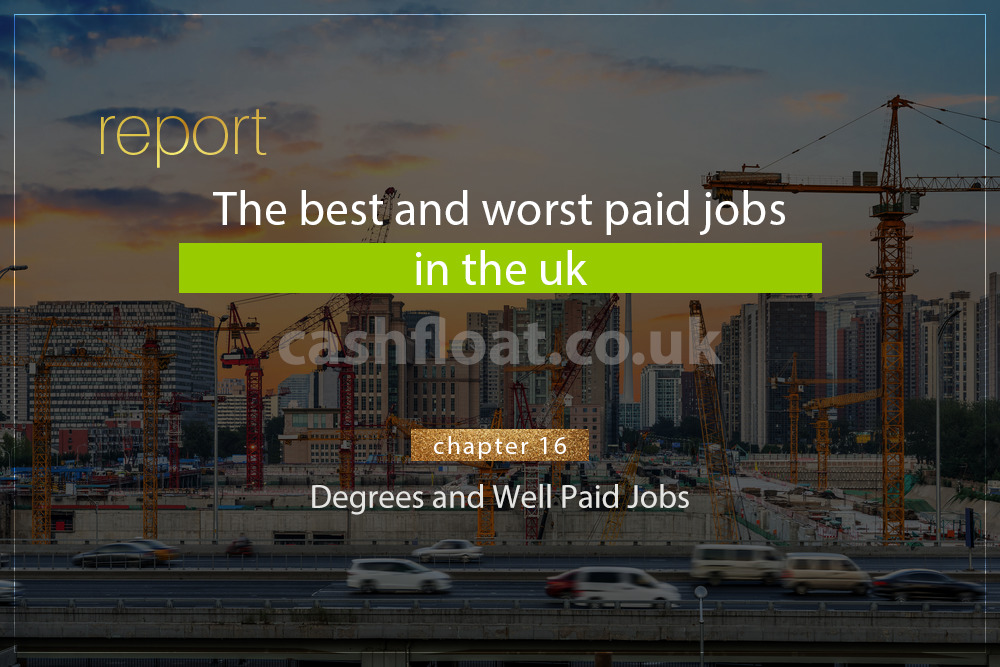 How to Choose the Most Useful Degree
Following government policies in the 1990's and early 2000's, more and more young people are going to university to get a useful degree. In years when the UK economy was relatively strong, it did not appear to matter much which subject you chose to study. Many teenagers opted for 'A' levels in so called soft subjects. Examples of these are: media studies, art, design and photography. They were confident in the knowledge that they could enter a degree course in their chosen field.
Now, however, young people are more focused on the benefits of university degrees- which can help them towards a good career. The onus now is on taking a course that will help to propel you towards a well-paid job with prospects.
Average Salaries for Graduates
There are way more graduates now, and the chances of landing the best payday with a well-paid job is diminishing. Students are beginning to appreciate the benefits of choosing the degree subject, (the most useful degree) that will help them to start on their career path. This will help them become financially secure and independent and enjoy the perks of such a lifestyle.
A list of the average salaries for the best paying careers has kick started a trend towards looking at earning potential. This way students have a clear picture of their potential success in any field they are considering. Furthermore, they won't spend three years at university studying for a degree that carries little to no weight in our modern society.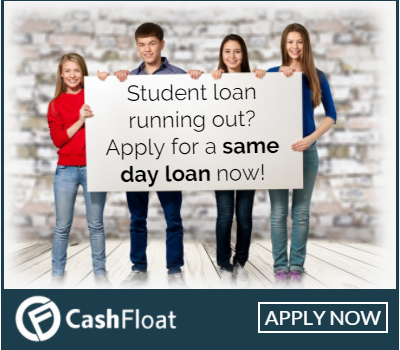 Traditional Subjects Are a Good Choice
Below is a list of popular tradditional subjects that may be the most useful degree course for you:
Civil Engineering Degree

One of the most in demand jobs is that of a civil engineer. This is one of the highest paying jobs especially for new entrants into the world of work. A degree in civil engineering can lead to jobs working in bridge or building construction. With the infrastructure projects that are currently ongoing in the UK, this job has huge potential for the future.

Engineering Degree

Graduates with an engineering degree can expect to earn around £42,000. And there are many vacancies in the automotive and aerospace sectors. Although less specialised than degrees in civil engineering, these qualifications are highly regarded by potential employers.

Accountants

With the UK being a hub for financial services, a degree in accounting will certainly help achieve good careers prospects. Many of the most prestigious financial companies such as Deloitte and KPMG take the pick of the top accounting graduates every year. Accounting graduates from the UK are in high demand and young people just starting out can expect to have a very lucrative career and can find work all around the world.

The New Technology Degrees
Read on to find out what new technology degrees are available today:
Computer Science

Technology is rapidly advancing and the graduate who has skills in this area will go on to earn an excellent salary. As long as they keep up to date with their skills, they can expect to have a long and rewarding career.

The best graduates are often chosen by top companies to work in either software or hardware. They will be used to work out technical solutions or for developing websites that help to further the profits of the company. In addition, many graduates opt to work as consultants. Although this is not guaranteed work, the rewards are very high with some consultants earning as much as £600 to £800 per day.

An Economics or Finance Degree

The options open to graduates who study economics are very wide. Jobs as financial analysts and bankers are flanked by that of statisticians who can help to map out a company's business future. In addition, the job of teaching economics is another choice. This is a qualification that is highly sought after by the top businesses in the UK. On similar lines is a finance degree, with some of these graduates vying with the economics graduates for the same jobs. Graduates in finance often gravitate towards banking as a safe and profitable career. Additionally, there are opportunities in the civil service for those who want to work within local or national government.




Architecture and Science

Studying to be an architect is a long and arduous task and it may take longer to achieve the high paying career that many graduates seek but as there is a constant building boom in the large cities in the UK, the rewards for those who stick to this type of job are good.

The government wants to see more students opting for a science degree – another area with excellent earning prospects. Highly skilled scientists can work in pharmaceuticals or chemical engineering. These are but two examples of high-earning careers with a serious shortage of qualified applicants. This shortage is due to the prior generations of students who opted for soft degree subjects. While the starting salary in science may be low, there is a wide range of work options as well as room for significant salary growth.

Mechanical Engineering and Maths Degrees

Few students graduate with degrees in engineering and maths, which means these graduates are in high demand. The current government is keen to increase the level of skilled workers in the UK. A degree in mechanical engineering can translate to a career in the aerospace industry, construction or in the defence sector.

A degree in maths will command a high salary as this is the one subject where there is a severe shortage of graduates. Some potential fields include finance, banking, accounting and technology. This type of degree gives students an excellent path to a lucrative career with opportunities for growth and higher salary.
What Can I Conclude About Finding the Most Useful Degree?
Although a percentage of new graduates still find it difficult to get work in their chosen subject, those who have "done their homework" fare better. Students who opted for the "most useful degrees" have a much higher chance of entering a career field with a profitable payday UK. As the UK economy is still recovering from the financial crash, the wisest students will carefully exoplore which degree will assist them most in building a career. They realise the working world is highly competetive, and they want to start on a career path with potential, which, along with careful budgeting, can help them avoid short term loans for bad credit to cover their monthly expenses.