Are you looking for something to do this winter? Visiting free art galleries may prove to be an enjoyable experience with the extra plus of staying indoors. Read on with Cashfloat to discover some free art galleries around the UK.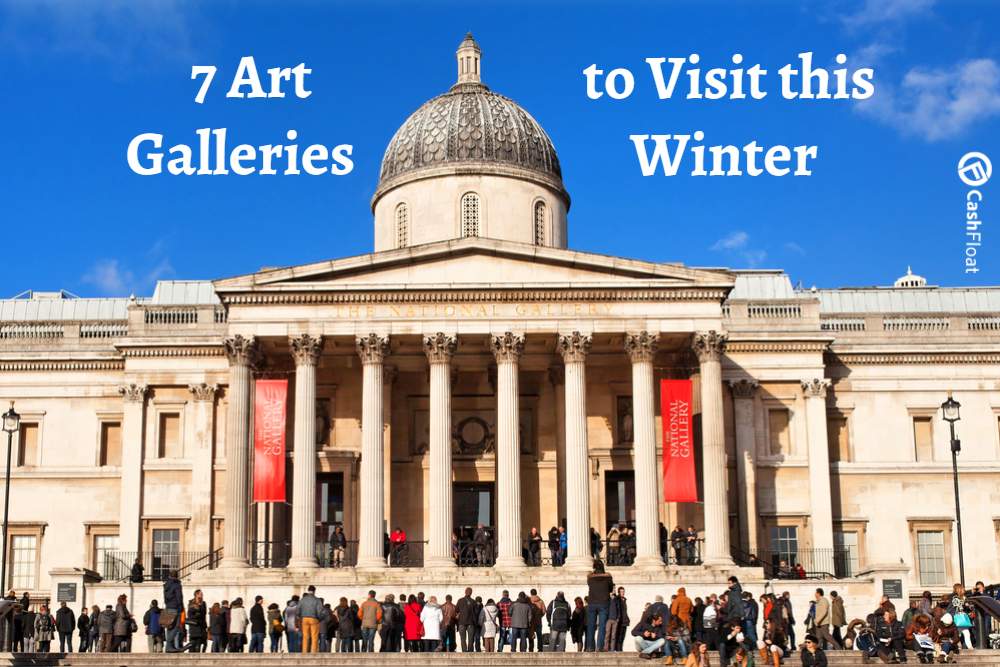 In this article about how to enjoy a day out at free art galleries we will learn about:
Why you should visit an art gallery
The National Gallery, London
Tate Liverpool
Ikon Gallery, Birmingham
The Scottish National Gallery of Modern Art, Edinburgh
National Museum, Cardiff
Ashmolean Museum, Oxford
Yorkshire Sculpture Park, Wakefield
Conclusion
After a hard week at work, we all need some time to relax. However, when you add up transport, a bite to eat or maybe something to drink, a day out can be a costly business which may tempt us to get an instant text loan to finance it. Often the most expensive of all can be the entrance fees. In the summer, when the weather's good, you could always go to a local park for a walk, play a game or a picnic. But where can you go for a free day out in the winter, especially with all this snow we have had recently?
In this article, we talk about why you should visit an art gallery and what it can offer you. After that, we will go on and briefly consider some of the best and most popular galleries in the UK. Full of facts about what's on offer and practical advice about location and opening hours, it'll inspire you to visit one.
Why Should you Visit Free Art Galleries?
Art galleries are popular tourist attractions and not just for overseas visitors. Statistics reveal that 52% of British adults have visited an art gallery in the previous 12 months. There are many reasons to pay a visit to one of the UK's many free art galleries. Firstly, they can inspire you and give you food for thought. Secondly, they can challenge your way of seeing the world. Most of all, they can educate you. Whatever your age, there's something for everyone. If you are planning a budget holiday, one of the places you go to is an art gallery.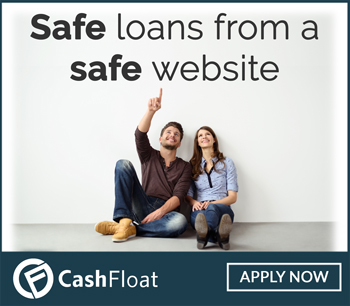 The National Gallery, London
With about 6 million visitors a year, the National Gallery in Trafalgar Square is the most visited gallery in the UK. The gallery houses around 2,300 paintings which span all art movements from the 13th century to 1900 including the finest collection of Old Masters in the world. Ultimately, to make the most of your visit there, downloadable apps, printed trails and guided tours are all available. The National Gallery is open every day 10am-5pm with a late opening on Fridays until 9pm. Visit their website to find out about workshops and other special events.
Tate Liverpool
The Tate Liverpool showcases British and international modern and contemporary art and is one of the 3 offshoots of its London namesake. Established in 1988, this art gallery is open every day 10am-5pm and features both permanent and temporary exhibitions. To find out what's on during your visit, check their website to see which exhibits are free. Its 600,000 visitors a year can download the Tate app or join in family activities and other events. Its location – in Liverpool's iconic Albert Dock – can easily be combined with a walk along the River Mersey to explore the city's maritime past.
Ikon Gallery, Birmingham
Set up in 1964, the Ikon Gallery is now situated in a neo-Gothic former school in Brindleyplace. Open every day 11am-5pm (except Mondays), the Ikon is unique and will challenge your ideas about what art galleries should be like. Futhermore, apart from traditional works of art, it also houses less conventional art forms such as sound, film, mixed media and installation art. Education is at the heart of the Ikon's reason for being and there are talks, tours, workshops and seminars for all age groups. Why not go on one of their free 15-minute spotlight talks?
The Scottish National Gallery of Modern Art, Edinburgh
The Scottish National Gallery of Modern Art consists of two separate buildings set in a sculpture park (which contains work by renowned sculptors such as Henry Moore and Barbara Hepworth). The gallery is open 10am-5pm daily and contains works from the early 20th century onwards including work by greats like Picasso, Warhol and Bacon. The gallery is conveniently located only a 15-minute walk from Princes Street and has both permanent and temporary exhibits.
National Museum, Cardiff
The National Museum is located in Cardiff's civic centre; just a short walk from the city's stations. It has a gallery covering 500 years of art as well as exhibits about Wales and Welsh history. The gallery is particularly famous for its collection of French Impressionists including the largest collection of paintings by Honore Daumier in the world. On Tuesdays-Sundays at 12.30pm, guides give free 'Highlights of Art' 35-minute talks on different themes or visitors can follow self-guided gallery trails.

Ashmolean Museum, Oxford
Dating back to 1683, the Ashmolean is the oldest public museum in the world and receives nearly 1 million visitors every year. Open every day 10am-5pm (except Mondays), the museum has international art spanning centuries from Raphael drawings to ancient Japanese paintings. Apart from art, visitors can also admire and learn from archaeological exhibits.
Yorkshire Sculpture Park, Wakefield
If you are looking to spend less on your holiday and fancy learning about art while taking a walk in a country park, then Yorkshire Sculpture Park is the ideal destination for you. Spaced out over a 500-acre site, this gallery allows you to admire art in a natural setting and to get up close and touch the exhibits. These include works of art by world-class artists such as Barbara Hepworth, Henry Moore and Antony Caro.
Learn more with these trending articles
Conclusion
In this brief article, we've only been able to give no more than a 'taster' of what's available across the whole of the UK. Very few other countries in the world have such a wide range of art galleries which are free and accessible for all. If you don't live near one of the above galleries, check what your local area has. Ultimately, you'll be amazed to discover what treasures are on show and what's best is that most of them are completely free of charge. Consequently, this extra advantage will help you avoid taking out a small loan to finance your days out.