Full Guide to Managing Family Finances – Chapter 19
Getting married should be the best day in your life… but does it have to be the most expensive? Discover many different ways in which you can save, enabling you to enjoy your big day without worrying about getting deeply in debt.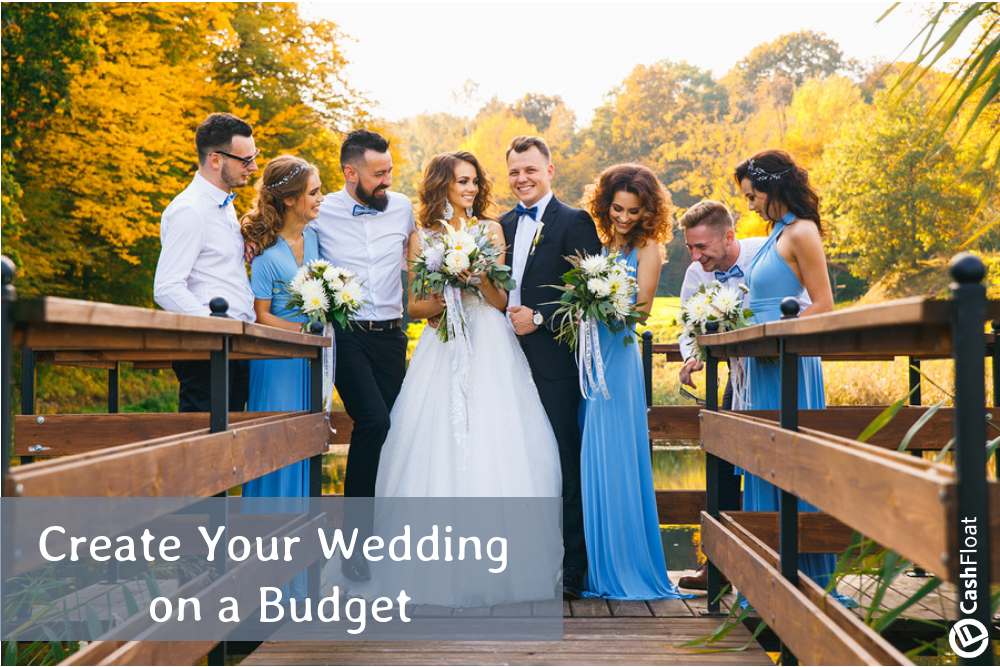 In this article about how to create a wedding budget, you will find out about:
How to create a wedding savings account
How to find a wedding dress on a budget
Where to plan your wedding
How to get flowers on a budget
Wedding cakes on a budget
Other wedding expenses
A wedding is a joyous occasion but it can have a huge impact on family finances. Whilst many people read and take note about the average costs for a wedding, there are always unexpected extras that crop up and then there is the tricky question about who pays for what. It is a fact that the majority of parents and engaged couples underestimate the true cost of a wedding even when it has been planned as a small family affair. Somehow, as the day dawns ever closer more people get invited and costs begin to spiral out of control. So, what is the best solution to ensure that your big day goes without a hitch and does not cost the earth or reqire any instant wage day advance?
Your Wedding Savings Account
Starting a savings plan early i.e. as soon as you get engaged, is the best way to achieve your dream wedding. Open a separate saving account that offers instant access. In this way you can draw money out as and when it is needed for deposits or early expenses. Setting up a regular payment into the account from your current account means you can see the sum grow and you will not be tempted to touch it for extraneous matters.
Accessing a money savings comparison website will give you an idea about which bank or financial organisation will pay the best interest. If your plans for a wedding are longer than one year ahead you can choose a fixed rate account that may pay more interest. An ISA savings plan will also pay gross interest so that the taxman does not get any of your wedding funds. But, check the rates as some of these accounts only pay good interest for a limited time and then revert to much lower rates.

Saving money for a wedding is often the best way to avoid the overspending and the stress that is often created by the planning and organisation of the big day. With some foresight and careful consideration you can pull this off without experiencing a financial (or emotional) breakdown. It is essential to work out what the day will cost so once you have decided how much you can afford you must stick to the budget. This will ensure that costs do not go out of control.
How to Find Budget Wedding Dresses
Spending a fortune on a designer wedding dress is also a luxury that you may not be able to afford. As it is only going to be worn once, you may decide to avoid the expensive bridal shops and go for one of the latest High Street creations from Debenhams or H & M where you can pick up a lovely dress for around £60. These shops often also provide personal shoppers which can be that extra plus for you.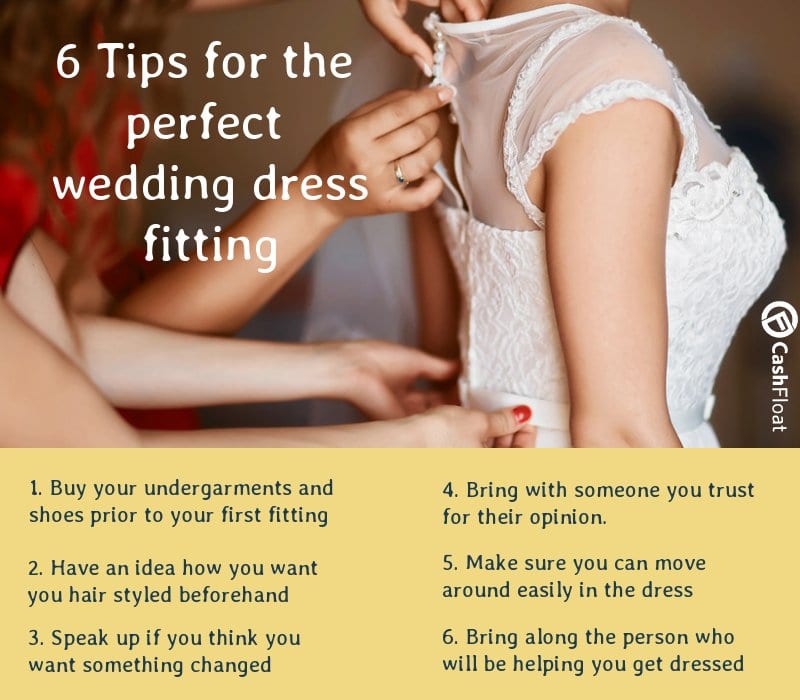 Research Budget Wedding Venues
Setting the budget is not always easy as everyone wants to enjoy their special dream day. But, it is important not to get carried away so that you end up paying for the wedding for years, or even worse, end up with a lot of debt. So, first do some research about a suitable venue. Unless you are a regular worshipper and have set your heart on having your wedding at the local church, you can shop around and find somewhere else to hold the ceremony and reception. Often a little haggling can help to cut down the price and you can always quote comparison prices to help you get a good deal.
Sticking to the essentials is a good plan and being strict about the number of guests will also help to cut costs even though it may upset a few distant family members. Remember that this is your day to be enjoyed and not just a freebie for everyone who knows you.
When it comes to organising food for the reception you do not have to go for an expensive sit down meal with formal tables, waiters and expensive champagne. There are now a host of different ways to celebrate weddings from an informal buffet on a canal boat to a hog roast in the garden. Many families choose to have a smaller reception immediately after the ceremony and then a larger party in the evening. This way you can invite more people to celebrate your union but it will save you money. The evening party can be organised with family and friends helping with food and decorations and you can put a certain sum behind the bar to buy everyone a free drink and then it is down to them to pay for their own.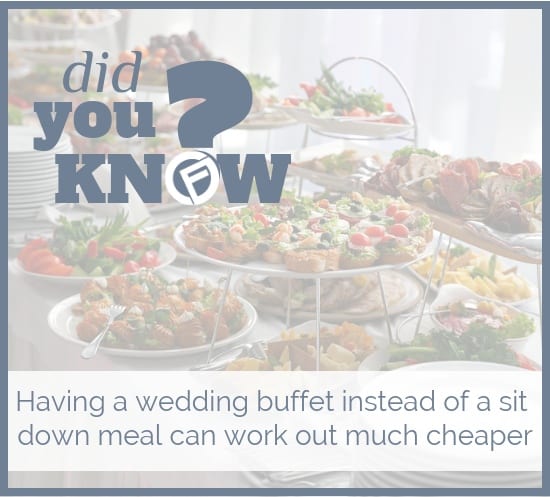 Wedding Flowers on a Budget
Just searching google for wedding flowers on a budget brings up a wide range of options. Beautiful bouquets are available from just £18. Independent florists are often cheaper than those who specialise in wedding flowers. For those who are looking to save even more money why not go for silk flowers. Often silk flowers can look as real as fresh flowers and an extra plus comes with them; they can grace your table for a very long time after.
Budget Wedding Cakes
Although the wedding cake may be the center piece of your wedding table it does not have to be overly expensive. You can always ask a friend who is good in the kitchen to create a homemade wedding cake. A great trick that has been tried out on people is creating a wedding cake with polystyrene circles and covering it with frosting. When it comes to serving the cake, just bring out anothercake from the kitchen already on plates. The guests will be none the wiser.
Have a look at this great infographic for month by month guide on planning your wedding in just 12 months.
Other Wedding Expenses
Wedding rings can be bought from the jewellery quarter in Hatton Garden or Birmingham where you can choose a design made specially and can haggle over the price. Don't worry about providing gifts for the guests as this is unnecessary and will add to the mounting costs.
A wedding car may be part of your dream but why not ask around and see if a friend or neighbour has a vintage car you can borrow to take you to the ceremony. Most vintage car owners are proud of their vehicles and will probably do the job for nothing. And finally, although photographs may not be an area where you want to compromise you may know a budding amateur or someone who loves taking pics. With the advent of digital cameras and photoshopping it is unlikely you will get all bad photographs so look at alternatives to the professional photographer.
Conclusion – Planning Ahead for Your Wedding on a Budget
The many alternatives to paying out a fortune for your perfect wedding day are there for you to consider. With a little planning and foresight your day will be a huge success and remain memorable to all. It does not need to lead to the stresses and strains of borrowing money only to find you are still short and resorting to short term loans for bad credit for last minute expenses. All theses loans can result in you getting into huge amounts of debt that could linger for years.