I'm in debt! Does it make sense to pay MORE money for help? Or is free debt advice enough? Cashfloat help you break it down.
With families and households experiencing tight household budgets due to the stagnation of wages since the 2008 financial crisis combined with the upturn in price rises recently many people are getting into debt. Where can you turn for free debt advice and what can you expect for free? Cashfloat is an online lender unlike any other, simply because we care! Read on in this article to take the first steps in getting out of debt and saving yourself a lot of worry and to learn how much money getting out of debt can save you.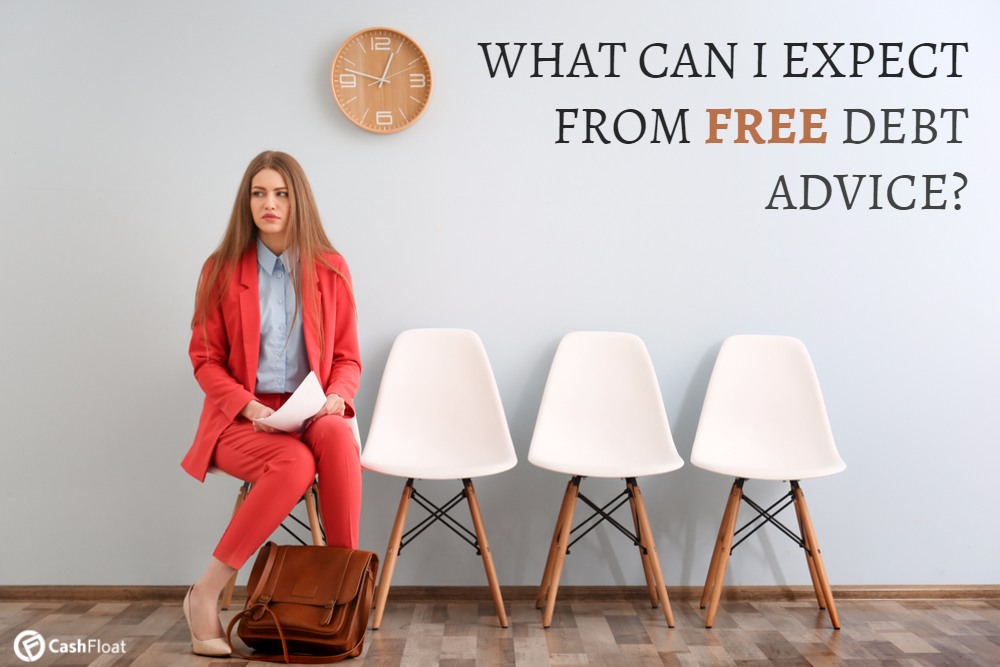 Here's what you need to know…
Story hightlights
Paid services offer nothing you can't obtain from free, impartial sources of help.
Problems with priority debts may endanger your housing.
Stay organised and find ways of managing your budgets to avoid getting into debt
Where can I get free debt advice?
Naturally, when you are struggling with debt, the worst thing to do is ignore your situation. But with money tight, where do you go for good advice on getting out of debt? There are debt counselling services advertising online and in the media but how do you know which one to select to save you time and money getting your finances into good order. In this article, Cashfloat will help you take a look at what types of help are on offer, which gives a free service and consider why you should avoid paid-for debt advice. We will also compare the services and give tips on how to get the best advice to help you get back on your feet.
If you cannot repay your payday loan with Cashfloat, we recommend that you contact us directly so that we can deal with it effectively.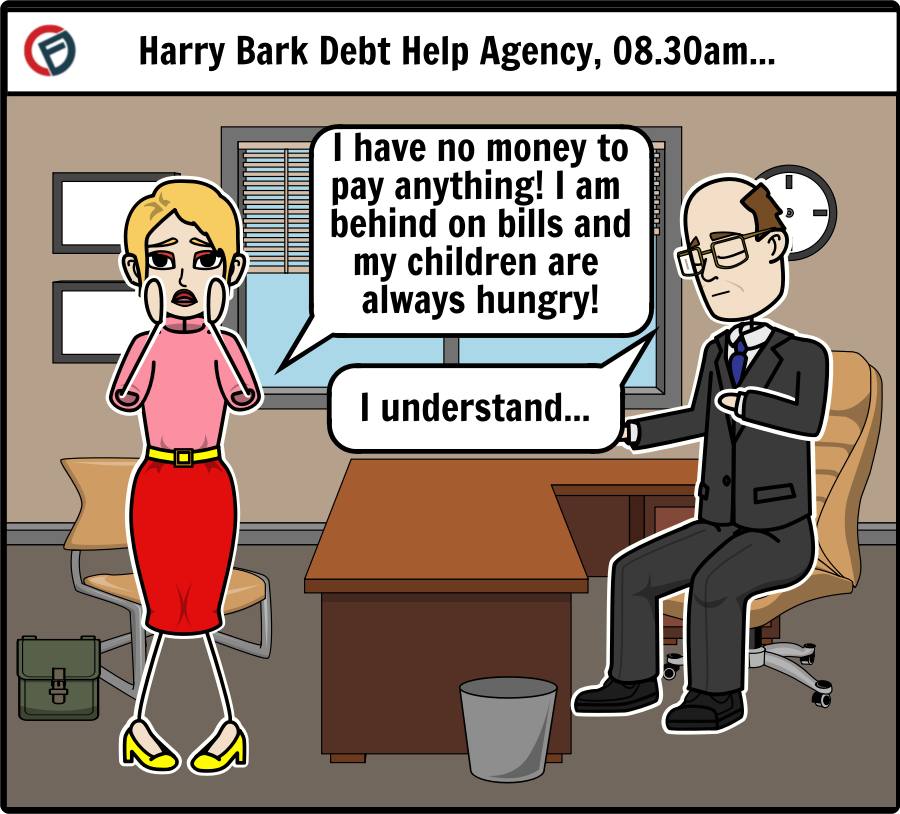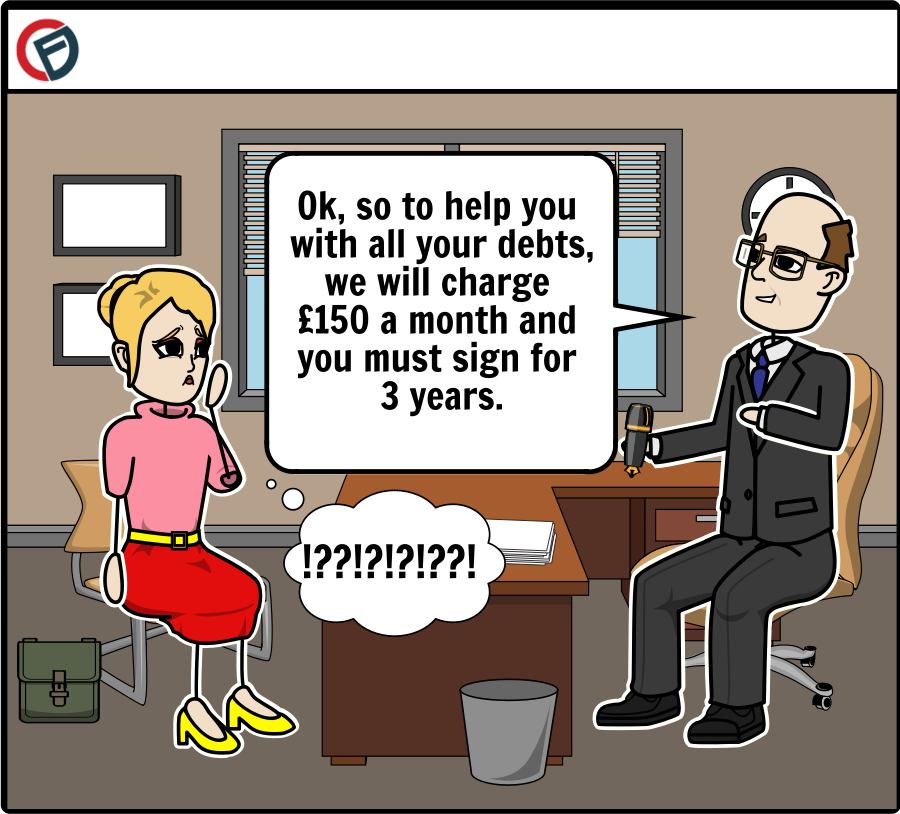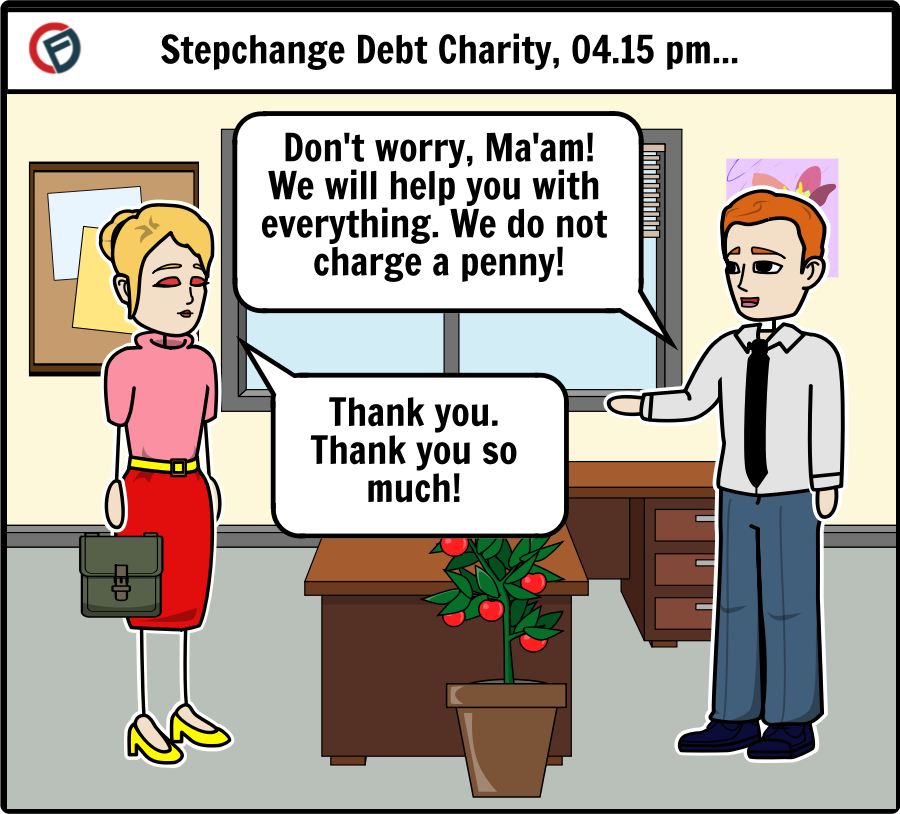 The last thing you want to do when you are already in debt is to spend money you do not have to spare to help you manage your finances. Certainly, the worse place to start is with online debt counselling services advertising on internet search sites advertising on search sites such as Google. A simple search for "free debt advice in the UK" or similar search terms will reveal thousands of results. However, watch out for a catch – many of the results returned on the first few pages of search results may well not be free. Many are adverts (look for the telltale "ad" logo next to the link or the word "sponsored"). Take care to look for truly free advice to help you improve your personal financial situation.
How to get out of debt with free advice
Early action seeking help with your debts is necessary. In this article, we look at some of the ways you can obtain free help. It is important that you get organised to enable one of the free sources of help to assist you in sorting out your debt problems. The best advice and assistance in the world could prove useless if you are not fully truthful about all your debts.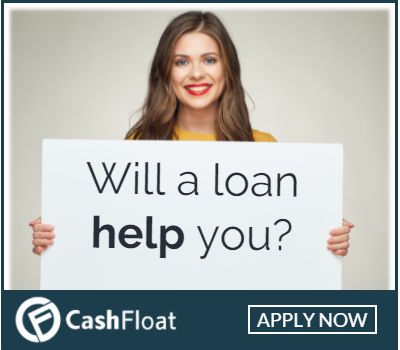 Free debt advice in the UK
The first port of call if you are having problems with debt is the Money Advice Service. This agency was set up by the UK government to offer impartial money advice free to everyone. The website offers free advice and guides with tools and calculators to help you understand and plan your personal finances.
The Money Advice Service offers links to other valuable sources of help in dealing with debts and related matters including Citizens Advice and Law Centres. Law Centres provide free legal advice and representation to people in need. They also give you links to Macmillan Benefits advisors (to help people affected by cancer), Age UK (advice for seniors), and the Gingerbread Single Parent Helpline. They also cover information on claiming benefits, coping with benefit sanctions, PIP (Personal Independence Payments) application and related benefits and welfare matters.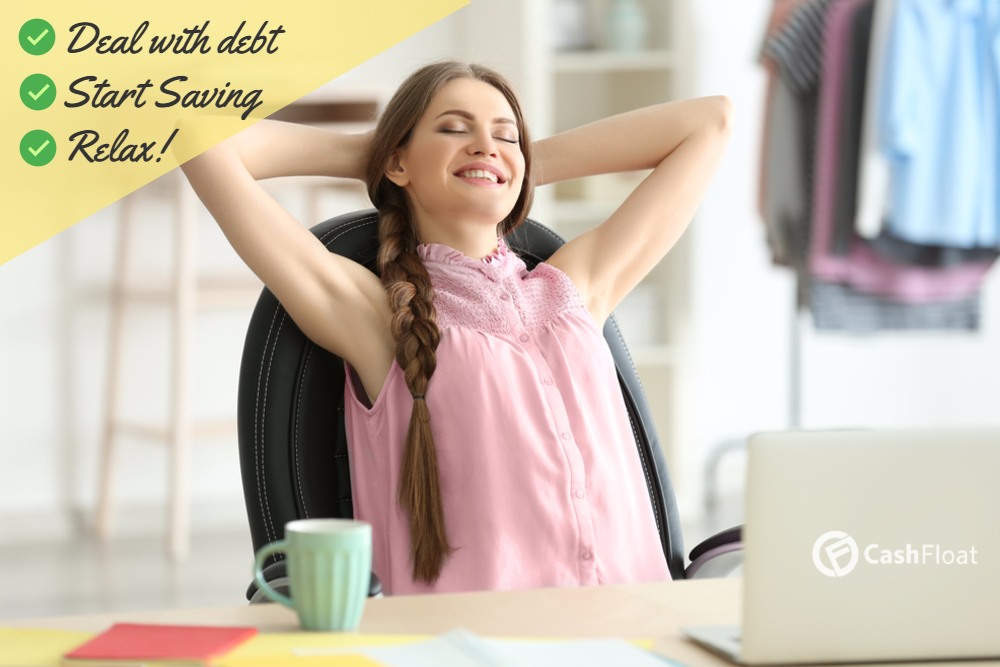 National Debtline
National Debtline is a highly regarded operation which helps people with free advice to get out of debt. It is recommended and linked from the UK government's own website, www.gov.uk. They cover a wide variety of debt scenarios which they can help you with. They are proud of the independent advice they give, and claim to have helped over 395,000 people handle their debts in 2016. Their stated mission is giving free, impartial and confidential debt advice. They are an independent charity, providing free debt advice by phone and online to people throughout the UK.
As well as having a pop-up chat feature for free interactive advice from their debt advisor on the website they also offer free financial and debt advice via their freephone telephone service – with calls which are free from UK landlines. Their dedication to accessibility is impressive. They have a text relay service to assist in providing help to the hard of hearing, deaf or speech impaired clients. They also offer help and advice in 100 languages by having a network of professional interpreters.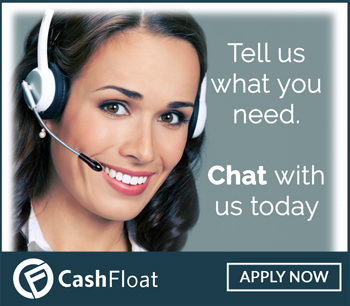 How can the National Debtline help?
Topics covered by National Debtline include how to cope with Bailiff actions, helping you know what your rights are and how to deal with threats of taking your property to pay for unpaid debts. Bailiffs are a particular problem for people with debts in the UK. Many local authorities resort to bailiffs to try to recover unpaid rent, council tax, personal loans and parking fines.
They also explain how Bankruptcy works and ends liability for most debts and can give you a fresh start – this can be an option to clear your debts after other avenues have been exhausted. There are both advantages and disadvantages that you will need to take into account before deciding to go bankrupt. Getting professional free advice on bankruptcy from National Debtline or a similar advisor is essential before embarking on this course of action.
They can offer you help is you are employed, or self-employed or not earning. Moreover, advice on how to cope with multiple debts and types of debt can help unravel the problems with your finances to help you find a solution to make your life better. They can advise on how to respond to threatened court action and the different procedures used by different creditors (the people you owe money to). Their expertise in knowing how different organisations chase their debts, and what actions they take, means they can give you the best advice on how to priorities your debt repayments to minimise your problems.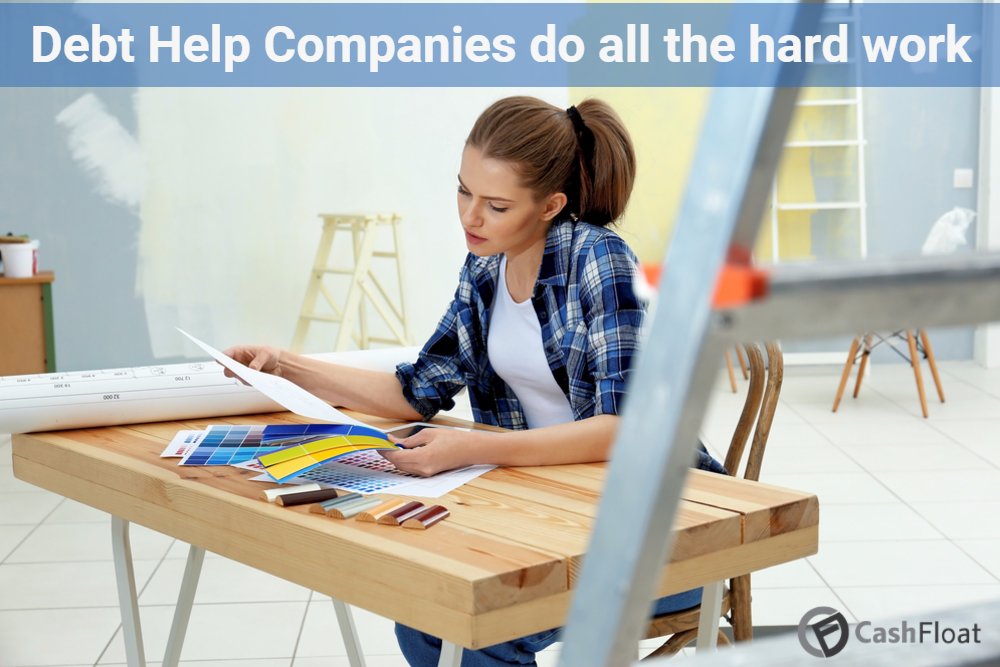 National Debtline claims there is usually a way to clear your debt. They list 120 ways which can usually help most people with their problems.
10 ways to clear your debt
National Debtline gives these ten examples on how debts can be reduced or cleared. They also have a broad range of factsheets on their website which you may wish to consult for advice and ideas before speaking to a debt counsellor.
Informally negotiate an arrangement with your creditors. There is no minimum or maximum level of debt. This applies to credit debts only and there is no time limit, so you may end up paying for many years.
A free debt management plan (DMP). There is no minimum or maximum level of debt you can use on a DMP. You will be required to be able to pay at least £5 per month to each debt. As with Informal negotiation, this is for credit debts only, but with the condition that you will generally be expected to be able to repay your debts in less than 10 years.
Individual voluntary arrangement (IVA). There is no financial limit, upper or lower, but due to costs, it is better if you owe over £10,000. Most debts except secured debts, rent, student loans, court fines, maintenance and child support. This does not have a maximum time limit, but is usually limited to five years.
Bankruptcy. A creditor can only issue a bankruptcy petition if you owe an amount of £5,000 or greater. You can choose to make yourself bankrupt regardless of how much you owe. This covers most debts except student loans, court fines, divorce settlement and child maintenance, child support, and budgeting loans. Most people discharge their debts after one year of declaring bankruptcy, but there are exceptions. If you have a surplus of income, you may have to make payments for up to three years.




More Ways to Clear your Debt

Debt relief orders (DRO). These are for debts of £20,000 or below Most debts qualify except the following: Student loans, court fines, maintenance, child support, and budgeting loans. This brings discharge from your debts after one year.
Administration orders for debts of £5,000 or below. These can be used for credit debts and some priority debts. A composition order can be applied for, which means the debts could be written off after a shorter time of two or three years. Alternatively, there is no time limit so you could end up paying for many years.
Consolidation loan. There is no minimum or maximum level of debt. It will depend upon what the selected lender is prepared to lend and which debts they allow you to include. The repayment period is fixed when taking out the loan.
An offer in full and final settlement has no predefined minimum or maximum level of debt. Usually considered for credit debts. Repayment is typically required in a short timescale unless the creditor accepts payment in instalments.
Writing off the debt. No minimum or maximum level of debt. This is usually restricted to credit debts and results in full clearance
An application to a charity for payments towards debts with no minimum or maximum level of debt. It depends on the charity, but usually is usually restricted priority debts such as rental or debts directly affecting the potential loss of your home. Debts would be cleared or reduced depending upon the agreement reached

What are priority debts?
UK housing charity Shelter lists the type ODF debts defined as priority debts. You must deal with these before any attempt at debt restructuring or settlement. Indeed, if you are getting into debt it is best to ensure you avoid accruing priority debts in the first place. Make paying your priority debts on time and in full ahead of all other calls on your money. Priority debts include mortgages or loans secured by your home, rent, gas and electricity bills, council tax and certain payments required by court decisions against you along with child support and maintenance payments and TV licence fees.
The penalties for not repaying priority debts can be great: loss of your home or major purchases and having energy supplies cut off or replaced with expensive prepayment meters. Non-payment of council tax, other taxes, TV licence and court imposed fines, can result in a prison sentence. Because of the importance of priority debts and potential effects on your housing and the different practices and ways debts are dealt with in the nations of the UK Shelter has dedicated websites for each nation:
Free debt advice in England
Free debt advice in Wales
Debt advice for free in Scotland
Free debt advice in Northern Ireland
Is it worth seeking local advice?
Yes, especially if you have problems with priority debts which may endanger your housing. Most major towns and cities in the UK have local charities which can help with housing problems, including homelessness. Their local knowledge of how particular councils or landlords act can prove invaluable in helping clients and resolving problems. All advice from local housing advice charities is free. To find out if you have this sort of debt and housing advice available in your area ask at your local Citizens Advice centre or at your local council offices who should be able to put you in touch.

What extra does paid-for debt advice offer?
The simple answer is that paid for services offer nothing you can't obtain from free, impartial sources of help. Indeed some financial advisors supposedly offering you ways of coping with your debt may only be interested in making money out of you. This could not only be through charging you a fee but also by recommending products such as consolidation loans, second mortgages or secured loans to consolidate your debts. They make them a lot of money by earning the commission. With the widespread availability of free and impartial advice available from charities and organisations set up by the UK government, there is no reason to seek a paid for debt counselling or advice service to help you sort out your personal finance problems.
Summary: Free UK Debt Advice
To sum up, if you are in debt, or fear you are getting into debt, take action now. Firstly, get all your paperwork together and contact a free advice service through one of the links above. There are free fact sheets, resources and online advice which may help you get to grips with your problems. If you need further help, do not hesitate to contact a free advice service online or via the freephone telephone services available. Take action and kill your debt. Then stay organised and find ways of managing your budgets to avoid getting into debt again. Finally, you will be able to avoid paying significant chunks of your income in interest and penalty payments. Consequently, you will have spare money to start saving again. Of course, this will make sure you have money aside for unexpected expenses, rather than relying on little cash loans.