Full Guide to Managing Family Finances
– Chapter 7
A special needs child needs full time care. But with quality care so expensive and hard to find, many parents are finding it cheaper to stop working in order to care for the child themselves. Is special needs childcare really so expensive? And what are the repercussions of a parent giving up work?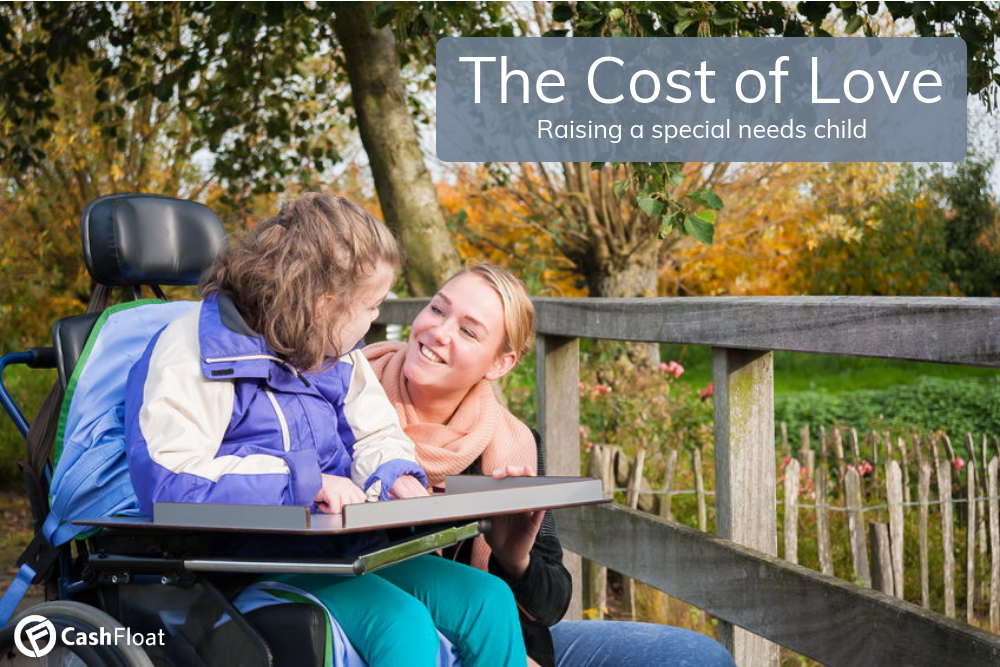 The Surprising Cost of Raising Special Needs Children
Obviously, the cost of raising a special needs child ranges according each child's individual needs and the families circumstances. However, on average a parent of a special needs child will pay 3 times more than a child without disabilities. There are many things that cost more for a child with a disability. Here are a few examples:
Either a parent will give up their job entirely or will reduce their hours so that they can take care of their child properly.
The cost of special equipment. For example: special furniture such as beds and chairs; communication equipment; educational toys and resources; etc.
Extra use of the washing machine and dryer for soiled clothing, bedding etc.
Special services such as therapies and childminders and carers.
The Shortfall of Special Needs Children
Shortfalls for child care for children with special needs range from around £330 per week for those on working tax credits. This compares very unfavourably with a figure of around £41 per week for those who require the usual kind of child care. When working out the universal credit that is available, the average family would have a shortfall of around £20 a week. Families with a special needs child would be 15 times worse off with a shortfall of around £306 per week.
If this were to be a short term problem, then solutions such as short term loans would be a viable option; however, this problem will probably continue far into the future, necessitating a different kind of solution.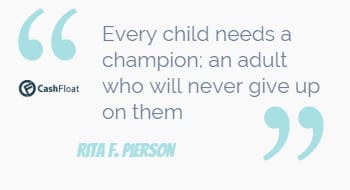 The Cost of Special Need Education
Young children with special needs require dedicated trained nursery workers of which there are only a few. Older children are in dire need of support workers to help with leisure activities before and after school hours. The nurseries and clubs who can take special needs children need to offer one on one care and this is one cause of the high costs. It often makes childcare unavailable to mothers who wish to work. A lack of experience and training combined with the cutbacks to funding by the government means that the barriers preventing mothers from returning to work are increasing as opposed to decreasing.
Unlike other parents, mothers and fathers of a special needs child can't share in school runs or otherwise exchange care options after or before school. Ordinary parents take this for granted. This means there can be no play dates or visits for tea. Sadly, this marginalises the child and makes the parents even more housebound. The government has quite rightly emphasised the need for more free child care of up to 30 hours per week in 2016 for pre-school children. However, this measure will not help the thousands of mothers and fathers of children with special needs. These parents want to work but cannot find affordable suitably qualified people to take care of their child.
If you find that your are falling short one month, you can apply for an online loan with Cashfloat. However, our loans should only be used in cases of emergencies and if you know you will be able to repay the loan.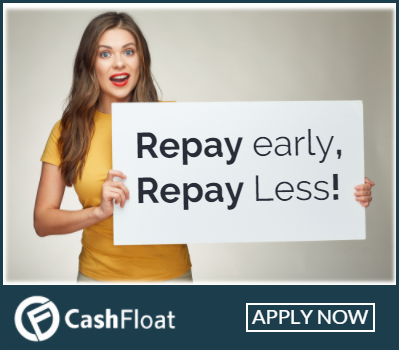 Why are Parents of Children With Special Needs Giving Up Work?
There is a growing financial problem for families who have a child or children with special needs as recent research has revealed that the mothers of these children are often forced to give up their careers in order to provide full time care for their special-needs child. Research suggests this is as much as 79%. Unfortunately, it can cause a large vacuum in the family finances with serious repercussions on the family budget. However, it would often be more expensive to employ a full time carer for the child than to just stay at home and lose a salary. Mums and dads tend to choose the lesser of two evils.
Good quality childcare is scarce, especially for children with additional needs or disabilites. Finding one at an affordable price is near impossible. Many mothers leave the labour market to stay at home instead. This can have a major impact on the financial statis of the family. With even average child care costing huge amounts, the costs for the care of a disabled child are often as much as eight times higher than normal. The fact is that leaving work to care for a disabled child has often been forced upon a mother or father. They could otherwise be making a large contribution both to the family income and also to the economy of the country.
What Government Help is There Available for Special Needs Children?
The government has tried to put some strategies in place to assist these mothers but with 85% of mothers who have a special needs child wanting to work, only a small proportion (just 16% of them) are actually in work compared with 61% of mothers of non disabled children. Even though the government have put measures in place that have made child care more accessible and have aimed to make it more affordable, these actions have not trickled down to the parents of children with special needs.

You may be eligible for government support if you have a child with additional needs. Here are some examples:
All children between the age of 3-4 are entitled to 15 hours of free child care a week. Some children with disabilities are entitled to this from age 2. Your local council also might be able to help you with paying for child care.
You may be able to claim benefits if you are looking after your child with special needs. For example; Disability Living Allowance or child tax credits.
The government give £64.60 to carers who look after a disabled adult or child for more than 35 hours a week and they receive other benefits.
The government has set up a Motability Scheme. Parents can lease a car if their child is aged 3 or over and is entitled to either a higher rate of the mobility component of the Disability Living Allowance or enhanced mobility components of their Personal Independence Payment.
You may be able to get a Disabled Facilities Grant to help with the costs of adapting your home to accommodate special needs child.
Special Needs Charities and Support Groups
Family fund is a charity dedicated to helping families who have a young member with special needs or who is seriously ill. They offer grants that cover costs of certain equipment and services. They generously help lessen the financial burden for parents with special needs or seriously ill children.
There are also many support groups out there for parents and family members of special needs children. It helps to discuss your struggles with people who are going through similar circumstances. Other parents may help you come up with original resolutions for your struggles.