Changes in the payment industry are coming faster and faster. Quite soon after the introduction of contactless cards, the newest innovation is biometric cards. Cashfloat explores the revolutionary payment method.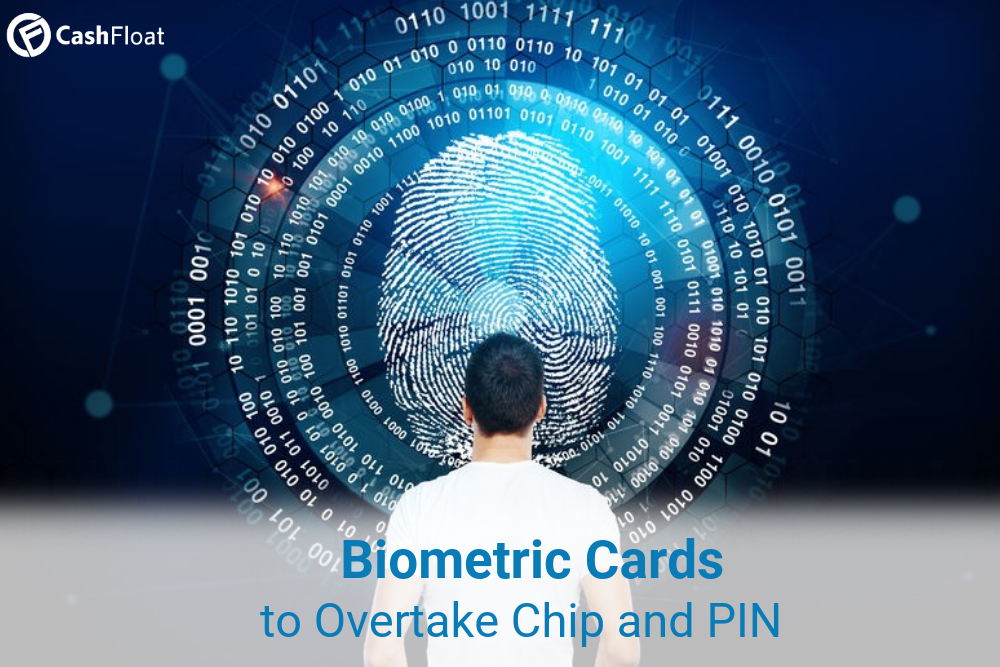 In this article about new biometric cards, we examine:
What biometric cards are
How biometric cards compare to chip & PIN cards – speed; convenience; security
Obsolescence and whether cards will be viable in the future
The cost of biometric cards
How popular biometric cards will be
How close we are to having biometric cards
Conclusion
Technology has affected every aspect of our lives especially the payments industry. The factors driving these changes are our desire for convenience, speed and security. This article considers whether we'll soon be saying goodbye to the debit and credit cards we're used to and replacing them with biometric cards. Cashfloat, offering short-term-loans UK, explain how these cards work, and whyexperts consider them to be superior to the present system of entering a PIN. We also consider the stage that they've reached – how soon will they be available, and how will consumers react?
What are Biometric Cards?
Biometric cards look exactly like ordinary credit or debit cards in size and external appearance. However, they work differently. The technology is very similar to that used in iPhones. Instead of containing a chip which records the individual PIN number, they contain a tiny circuit board and have a sensor on top. When a customer places their finger on this sensor, this authenticates their identity since it recognises their fingerprint.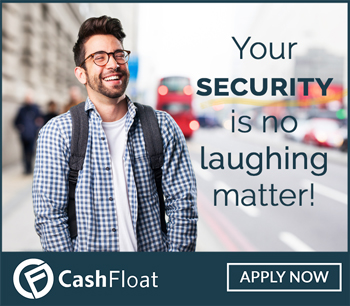 How do Biometric Cards Compare to Chip & PIN Cards?
In order to compare biometric and chip & PIN cards, let's look at different factors.
Speed

Firstly, biometric cards are much faster than cards which you need to enter a PIN, nor do you need to memorise a 4-digit PIN. Security experts have often said that a 7- or 8-digit PIN would be better, but some people have trouble remembering their 4-digit number. This isn't an issue with biometric cards as the authentication process occurs as the card is handed over or held near the contactless payment terminal.

Convenience

At the moment, banks have restricted contactless payments to payments up to £30 because of security concerns. As fingerprint recognition is foolproof, it is predicted that some card providers would be willing to abolish this limit so that contactless payments can be used for all purchases. This would be both more convenient and increase the speed at the check-out.

Card readers power biometric cards so they don't contain a battery to work. This means that there is an unlimited number of transactions people can make on the card.

Security

Finally, it has been predicted that biometric cards will dramatically reduce incidents of fraud from card skimming, card-cloning or card theft. In 2017 it is estimated that fraud related to present payment methods cost British consumers about £1 billion.




One of the key ways biometric cardholders will be protected is that the fingerprint is kept on the card itself and not on a database, and payment doesn't require an Internet connection. Even if the card were lost or stolen, the image of the fingerprint is stored as a template of numbers and then encrypted and not stored as a visual image as you might imagine. Attempting to steal funds by the use of an artificial finger would not work either as the sensor has electrical capacitive sensing. In other words, it would recognise it wasn't a real finger.
Obsolescence – Will Cards be Viable in the Future?
Some experts have questioned the necessity for biometric cards. Not because they don't appreciate their superiority over present cards but because they question how long plastic cards will remain a viable payment option. They point to the increased use of smartphones and wearable devices as a reason why biometric cards will become obsolete very quickly.
The Cost of Biometric Cards
The deveopers of the biometric card developed them so that they can be used with existing payment terminals. Retailers wouldn't have to invest in a new machine as they had to when contactless cards were first introduced.
As far as card providers are concerned, the production of biometric cards is more costly than chip & PIN cards because of the circuit board. However, some of these costs might be shared with consumers in the form of payment fees. How far cardholders will go along with paying to use these new cards depends on how popular they are.

How Popular will Biometric Cards be?
In initial research, Visa among Europeans (2016) found that most people who they polled, showed interest in biometric cards as long as it had the appropriate security measures. 4 out of 5 believed that fingerprint recognition was the most secure biometric technology (For example, compared to biometric voice recognition).
How Close are We to Having Biometric Cards?
Some tests have already been completed whilst others are now in progress. Mastercard tested biometric cards in South Africa in 2017 and are now carrying out similar trials in Bulgaria. Visa has trials underway with the help of the state-run Bank of Cyprus and the Mountain American Credit Union in Utah.
Digital security firms like Gemalto say that they have been in talks with 3 or 4 UK financial institutions. They confidently predict that biometric cards will become mainstream within 2-5 years.
Conclusion
In conclusion, Cashfloat, a direct lender loans company, looked at whether this next type of payment norm will take off. Anything that makes our financial transactions faster, safer and protects our money is welcome. However, biometric experts shouldn't underestimate the skill of fraudsters and should learn from the example of contactless cards. Although banks advertised them as completely secure, it soon became apparent that criminals had found ways to steal funds. It's hoped that they will detect possible flaws in biometric card security systems before they introduce them.