What is Bitcoin? Bitcoin is a virtual digital currency, otherwise known as a cryptocurrency, used and traded directly between users over the internet. Let's look at what Bitcoin is, how it works, and whether it is right for you to use.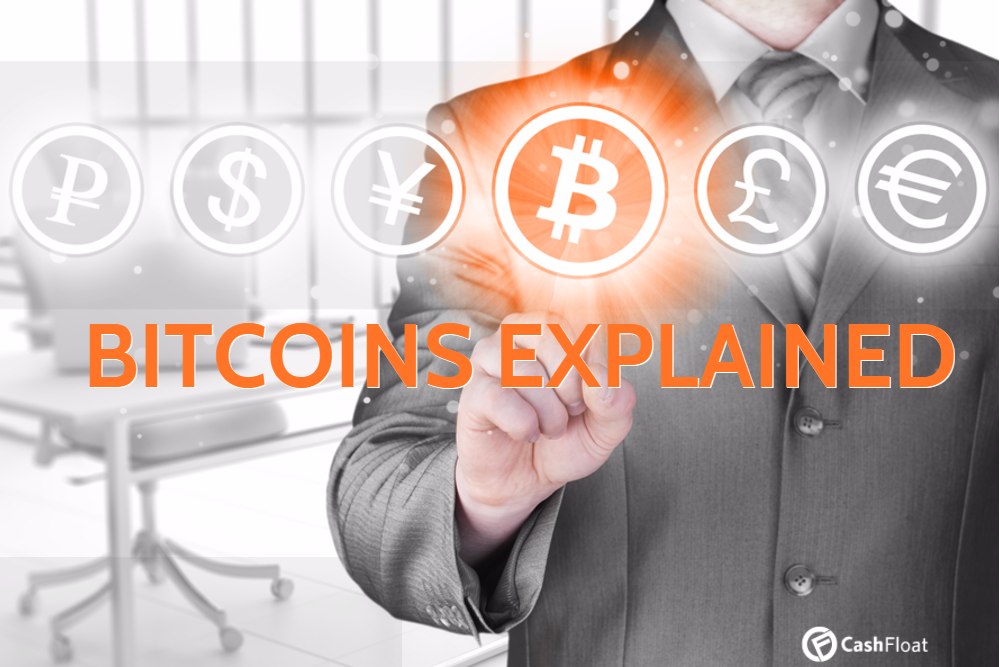 In the article below we shall be looking at:
What is Bitcoin?
How does Bitcoin and Bitcoin mining work?
What is a Bitcoin wallet?
Is it safe to use?
Is it legal?
Who should use Bitcoin?
Where to use Bitcoin in the UK?
Where to use Bitcoin online?
Story highlights
There are over 16,479,150 Bitcoins in circulation
Some takeaways, delivery services, parcel transport and taxi companies already accept Bitcoins
Since 2012, the value of Bitcoins in pounds has varied from 3.38 to 2110.98
At Cashfloat, we encourage our customers to manage their finances responsibly. Bitcoins came into the public domain in 2009. They have only gained popularity, with over 16,479,150 in circulation. In this guide, Cashfloat will walk you through the ins and outs of using this currency. You will now be able to decide if and how the use of Bitcoins will benefit you, and save you some payday loans uk.
What are Bitcoins?
An unknown programmer, or programmers, using the name Satoshi Nakamoto, invented the Bitcoin. The inventor claimed to be a Japanese man in his mid-thirties. This has been disputed by others in Australia. Some people believe the currency was developed in the US or Europe. Whoever Nakamoto is, it was estimated "he" owned roughly one million Bitcoins in May 2017. The figure is now worth approximately £1.7 billion (pounds sterling) as Bitcoins have grown in value over the years.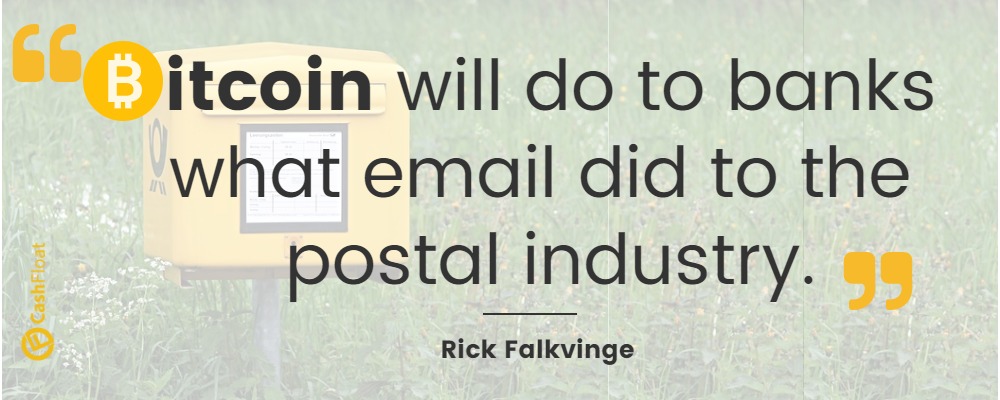 Being an open source software, Bitcoin is open to programmers from around the world to participate. This encourages refinements to the speed and security of the peer to peer systems which make up the Bitcoin worldwide network. No banks or intermediaries are involved in a Bitcoin transaction. Each transfer is verified by network nodes and then recorded in a public access record in the blockchain – a form of distributed ledger.
How Bitcoin works
Bitcoin works on two levels. Firstly you can make money, earned in Bitcoins, by becoming a Bitcoin "miner". Alternatively, you can purchase them using hard currency such as pounds, euros or dollars.
In the early days, this involved using dedicated Bitcoin mining software which was stored and operated on your PC. It would become part of the processing network for recording and verifying transactions in the Bitcoin network. However, the system has expanded. The entry level has now moved beyond the grasp of the ordinary PC user. First the user needs to purchase the specialist software – payable in Bitcoins in most instances. In addition, The user requires very powerful and expensive computing power, equipped with specialist Bitcoin processing chips to participate in Bitcoin mining effectively. You could use lesser computing equipment, but this will not necessarily earn you a quick quid. It is calculated that the rewards in Bitcoin payments would not even cover the power costs of running the equipment. Instead of making money and building up savings of Bitcoin wealth, you would end up spending money on increased electricity bills.
A "wallet" is the Bitcoin version of a traditional bank account. It is a virtual account where you receive payments (credits), store Bitcoins (savings) and make payments from (debits). There are two types of Bitcoin wallet. The first and most secure version is the "software wallet". This is a software application you install on your PC, tablet or smartphone to manage and undertake your Bitcoin transactions. The second type is a "web wallet". Most consider web wallets as easier to use than software wallets. However, the web wallet is hosted by a third party operator. With Bitcoin operating in the shadows, without government or legal oversight, selecting a trustworthy operator of your web wallet is essential. You are effectively holding your savings or wealth with an unknown third party. It is all held on a system which by design maintains the anonymity of all its participants.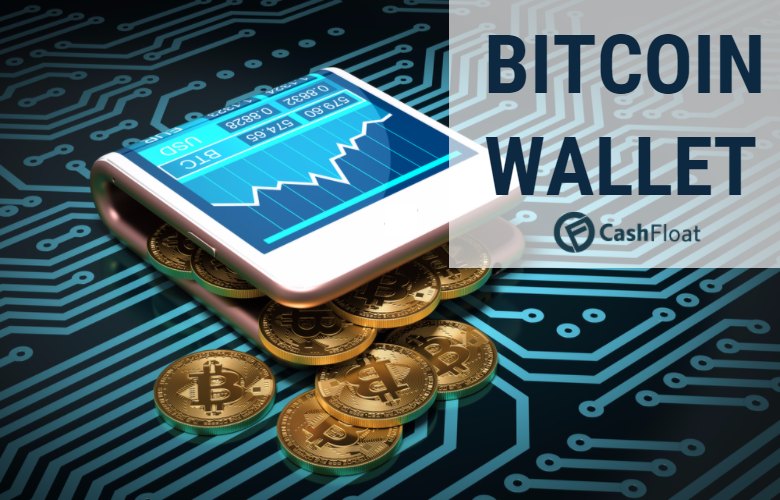 The names of web wallet suppliers can easily be found online, along with reviews of their performance, security features and ease of use. If you do decide to venture online into the world of Bitcoin, it pays to do your homework before committing any of your hard-earned money. It has proved safe to use for many people since its inception in 2009. Still, there have been instances of users losing all their Bitcoins. This occured when some, albeit a small minority, of web wallet operators disappeared – along with all the virtual money in accounts held with them.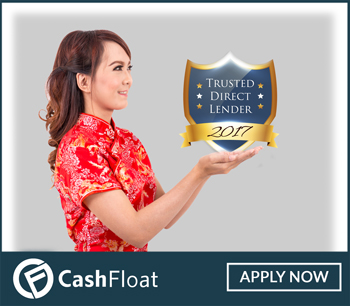 Are Bitcoins safe to use?
In the past, Bitcoin issuers and wallet providers (account providers) have gone bust, with access to the "funds" held by them simply disappearing. In these instances, everyone holding Bitcoins in their wallets have lost all their virtual money. They have no recourse to the law or financial protection schemes to recover their losses. This can easily lead to the unexpected use of unsecured quick loans. It is in stark contrast to UK banking regulations administered by the Financial Conduct Authority (FCA) under EU banking regulation which offers protection to savers and investors. If a registered bank, building society or other financial provider in the UK goes bankrupt or ceases trading savers have up to 80,000 pounds of protection per account.
Are you willing to take the risk?
Trusting your money, especially a significant proportion of your savings, to an unknown operator in a largely unregulated and uncontrolled market requires either a lot of guts or great stupidity. Admittedly many people have made significant "profits" from "investing" in Bitcoin since it's inception, not least the founders and early-adopters who purchased their Bitcoins for a pittance when they were worth very little, or mined them in the early days when earnings could be made using a home PC or laptop. However while the value of Bitcoins have rocketed from zero since its invention in 2009 to approximately 1700 pounds in May 2017 the growth has not been smooth. There have been some big leaps and massive falls along the way. Anyone investing in Bitcoins needs to be aware that it is a very high-risk strategy. From 2012, the value of Bitcoins in pounds has varied from 3.38 to 2110.98. This figure dropped to under 1400 pounds in late May 2017. This resulted in a massive loss of over 33% in a couple of weeks.
Another factor of risk that should be taken into account is the apparent difficulty in liquidating your Bitcoins. It appears relatively easy to convert hard currency such as pounds, euros or dollars into Bitcoins. However, it is reported that converting back into hard currency is more restrictive.
Is Bitcoin legal?
This is a very grey area and varies radically between different countries around the world. The Financial Conduct Authority regulate banking and financial products in the UK. Some operators and wallet providers have approached the FCA looking for registration. This would be a marketing benefit to them as it would help dispel the doubts many potential users may have. Many people hesitate before trusting an unregulated and unregistered operator with holding their wealth (savings). However, along with the EU, the UK authorities have not yet taken any decisive stance on Bitcoin.
There is very little advice or information about the subject from the FCA. It appears that the authorities are moving very slowly. They are currently only consulting and observing what is happening with virtual currencies such as Bitcoin. This may well be because London, as the UK's financial centre, has traditionally been at the forefront of deregulation and free market thinking in its desire to remain a leading world leading centre of finance. Similarly, there has been little information about moves to make mandatory reporting of bitcoin trading and conversion to comply with money laundering laws and taxation requirements yet. It appears that the UK government is looking at ways to make Bitcoin trading more transparent to tax authorities and financial policing.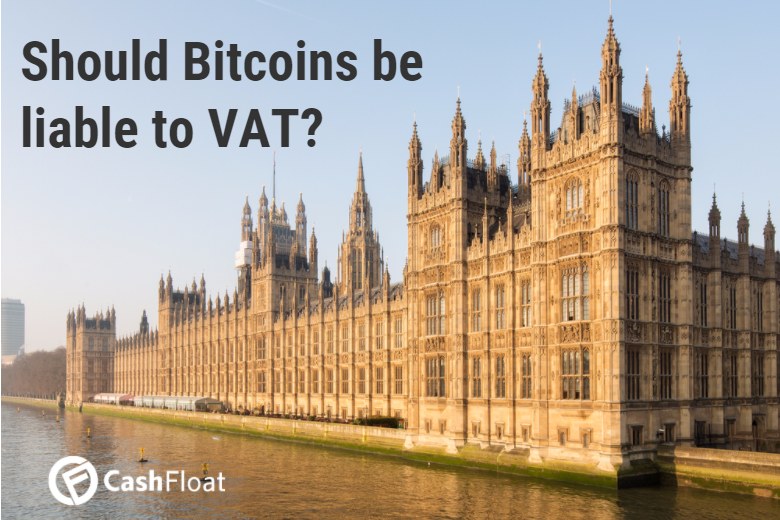 The EU has defined Bitcoin as a convertible decentralised virtual currency for VAT (tax) purposes, meaning that VAT is not applied to conversions from hard currencies (such as the pound, euro or dollar). Had Bitcoin been classified a commodity instead, VAT would be applied to transactions. Strictly speaking, any purchases made with Bitcoins should be liable to VAT and any duty payable.
Who uses Bitcoin?
Doubtless Bitcoin appeals to people who operate in the grey or black market areas. It is a good way of being able to hold and trade a virtual currency currently mostly operating in a cloak of secrecy. However many legitimate users no doubt exist too. Given the low rates of interest currently available from traditional savings and investments, some people may want to use Bitcoin as a method of speculating to increase their wealth. No doubt, others see it as a way of avoiding currency fluctuations which may have eroded their spending power. The reduction in the value of the pound since the Brexit referendum has hit spending power. This is because it has devalued significantly against both the euro and the dollar.
Where to use Bitcoin UK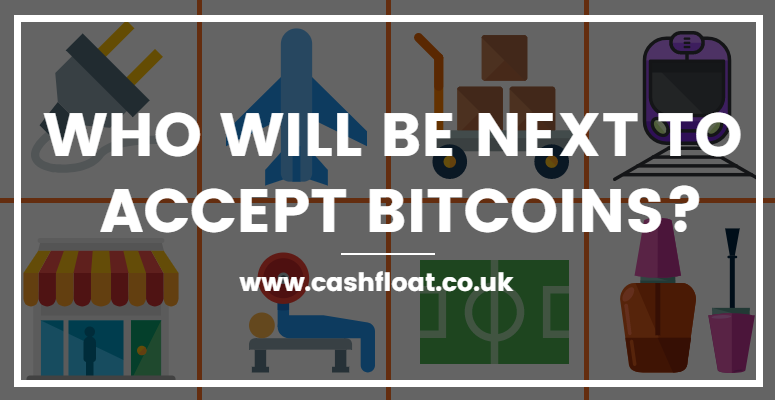 No retailers of service providers widely recognised by the UK public accept Bitcoins as payment. The current lists of companies accepting Bitcoin payment in the UK (which can be easily searched online) appears to be in the low 100s. It comprises of a variety of outlets. These include takeaway, delivery services, parcel transport, taxis, and a smattering of one-off providers and sellers from various sectors. Web and computing-related outlets and service providers do feature with such a relatively new and web based technology. Many of the Bitcoin traders appear to be relatively small-scale operations restricted to a specific locality as opposed to having a nationwide footprint.
This seems to indicate that major reputable organisations in the UK are avoiding the use of Bitcoin. This could well be because of the volatility and potential lack of protection and safety. This may be too risky for established businesses which have legal obligations to carry out their trade ethically and without undue risk to their shareholders. The appearance of just one or two apparently small-scale operators in each market sector accepting Bitcoins as payment in the UK seems to indicate people who will take a risk by offering something unique which their mainstream competitors do not provide. While some online searches list subway (takeaway food), it appears that Subway UK does not accept Bitcoins currently. To find out who accepts Bitcoins in the UK, simply search online.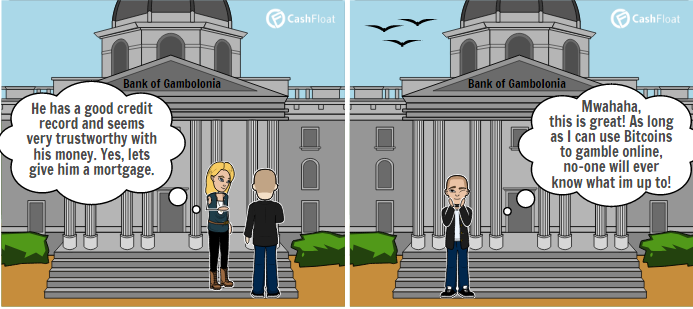 Bitcoin claims to currently have 49 ATMs in London and 19 throughout the rest of the UK. This is hardly convenient for most people. Bitcoin ATMs also charge customers fees of 5-10% for converting hard currency into Bitcoins.
Where to use Bitcoin online
Online games websites rank amongst the most popular places on the internet accepting Bitcoin payments. It is not surprising that amongst the highest ranking gaming websites accepting Bitcoins are nearly all gambling outlets offering poker, casino and other games of chance. This seems intuitive given the personalities of gamblers are aware of the potential risks of using Bitcoin. Admittedly there may be benefits for online gamblers in using Bitcoin. These include the anonymity of the player (and source of money), masking their use of online gambling from their regular bank or credit card providers, avoidance of exchange rate fluctuations along with avoidance of exchange rate fluctuations and currency conversion fees. This may also currently be a place to launder black money away from the prying eyes of the banking authorities.
There are recognisable vendors accepting Bitcoins online, but they tend to be in the US and Far East rather than Europe (except LOT airlines and T-mobile in Poland and Alza the online retailer in the Czech Republic). They also seem to appeal to high flyers or the very wealthy with companies such as Bloomberg.com and Virgin Galactica (space flight) featuring.
Using Bitcoin currency
In conclusion, appears only the very wealthy can consider Bitcoins, people who can afford to gamble and lose money. Alternatively, it is for people who are prepared to consider a very high-risk home for their savings in the hope of being lucky enough to make big returns. Here is a general rule. If you are looking at the big returns that have been made by the increasing value of Bitcoin, is to remember the mantra "if it's too good to be true, it probably is" and "what goes up can also come down". It may prove useful to savvy people who want to trade online, or use it for gaming and gambling payments. They may only want it to top up their wallet with what they wish to spend immediately to avoid transaction costs.
Quite simply for most of us, Bitcoin looks too risky at present. It looks like a way to lose your savings, or even worse, to end up in debt. No one wants to end up living off instant decision loans online. Is it worth the high level of risk?