Exploring The World Of Credit Cards
– Chapter 7a
Cashfloat help you navigate the world of credit cards with this useful article explaining credit card definitions.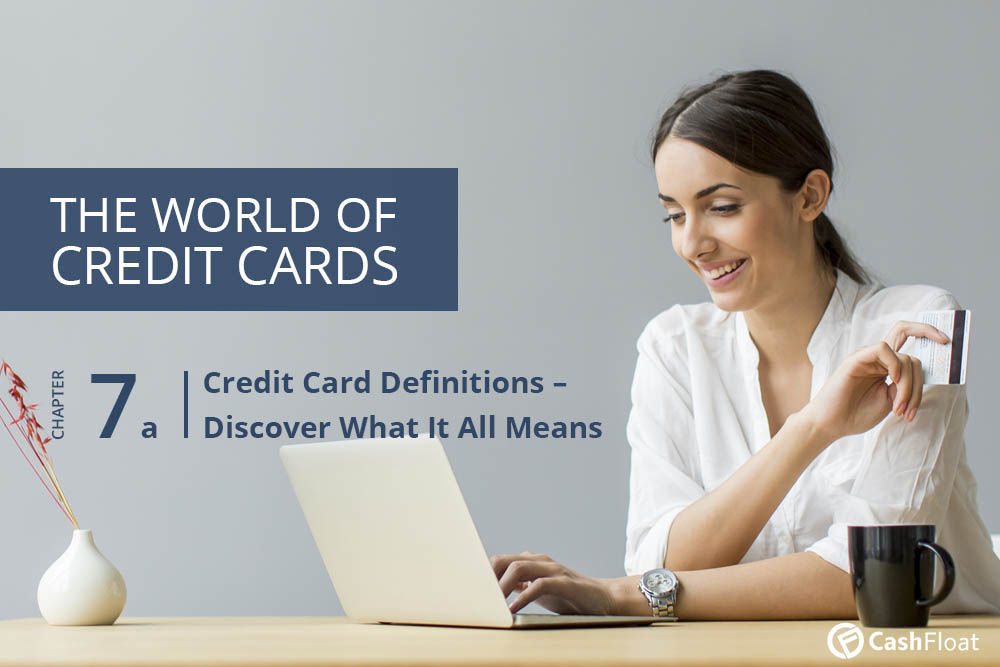 Story highlights
Learn the meaning of the elusive term APR
Understand why you may receive unexpected fines
Beware of missing payment deadlines
If you're new to credit cards, comparing the different ones available to you can be quite daunting. There are lots of new terms to understand, and when faced with a lot of small print you might just decide to give up just go for the first low rate offer you see. This article is designed to help you understand the terms and conditions that are common to most credit cards and also to help you choose the right card and the best deal for your circumstances.
We will not go into minute details by explaining every word but will give a short run down on the most important credit card definitions that could affect a credit application.
Some Credit Card Definitions
Cashfloat, a leading payday loan direct lender in the UK, provide you with some important credit card definitions that apply to all credit card accounts to help you navigage the world of credit.
APR Definition
APR is the first and one of the most important credit card definitions. It relates to the amount of interest that will be charged if you do not pay off the monthly balance by the due date.
The Annual Percentage Rate is quoted by all banks and credit card companies, as well as all loan companies online, so that you can easily compare the rates for each card being advertised. Companies will quote what is called the 'introductory rate' BUT this does not apply to all applicants, and unless you have a good to excellent credit rating you may not be offered this low rate.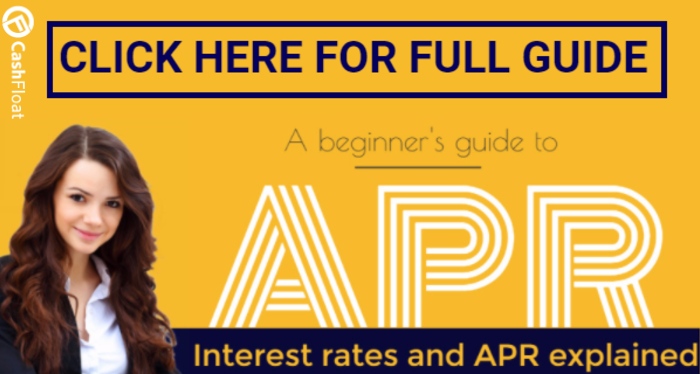 Companies are only obliged to offer the best introductory rate to 51% of applicants so you could be offered a higher rate. You can find out more about how APR works in one of the other articles At Cashfloat, we believe that you should understand the terms of a product before you sign up for it, so we make every effort to make it all as clear as possible.
Annual Fee Definition
This is a fee that some card companies charge for credit card accounts. You will usually be asked to pay an annual fee if you are being offered some extra benefits or rewards on your account. These might be air miles, bonus points or free insurance products. An annual fee may also apply to a balance transfer offer.
If you specifically need these benefits, then the fee may be worthwhile but check before applying for a card with an annual fee.
Cash Withdrawal
Unless you are desperate, it is never a good idea to use a credit card for cash withdrawals. You will have to pay a higher rate of interest than that applied to purchases, and there will also be a cash withdrawal fee. Using a credit card in this way is very similar to a personal loan UK – make sure you know which is the cheaper option.
Also, interest is charged from the day of the withdrawal and not from the statement date, so charges start to accrue immediately taking the balance of an account even higher.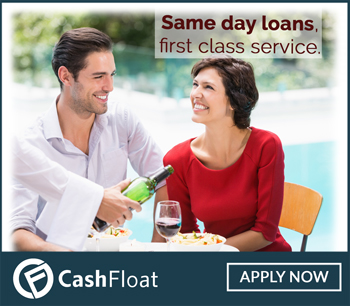 Credit Limit Definition
This is the amount that you can spend on your credit card. The figure is flexible as it is an amount less any balance that you already owe and any transactions that have yet to be shown on the account. Never go over the credit limit, or you will be charged by the credit card provider.
You may be wondering why the company allows you to borrow money exceeding the credit limit. This is a valid question. The answer lies in profits. The extra charges imposed for exceeding the limit all help to boost the profits of financial institutions.
Only 10% of all credit card companies do not allow customers to exceed the credit limit. Their reasoning is that they do not want customers to be embarrassed at the checkout. However, there is now a lobby for card companies to allow customers to opt out of ever exceeding their limit.
Balance Transfer Credit Card
Some card companies will offer a credit card at 0% interest for a specified period. If you already have debts, it can be tempting to load them onto a new card which is charging no interest. However, card companies will make a charge for the transfer, and this could be high and just add to the debt.
The charges levied are a percentage of the balance you want to transfer. Always remember that the card companies are in the business of making money. So, they are not offering something for nothing. If you are astute you can play them at their own game and use their money for free. But, you do need to keep on top of when the 0% interest rate period expires.
Foreign Transaction Fee
This is the charge that is applied when you use your card to withdraw cash while abroad. It is an extra charge in addition to a fee that will be made for currency conversion.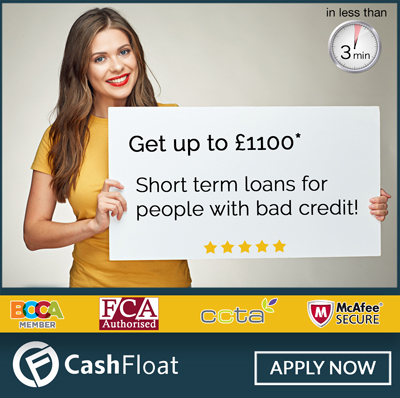 Interest-Free Period Definition
This is the time period between your purchase and the date your credit card bill is due to be paid. The time period will vary but could be as long as 50 days. This is slightly longer than a regular short term payday loan.
Minimum Monthly Payment And Due Date
The Minimum Monthly Payment is the amount that you must pay each month by the due date. The figure is based upon the balance of the account. It is usually between 3% and 5% of the balance or £5.00 whichever number is the greater.
The due date is the date by which the company must receive the monthly payment. It is important to make sure that the right amount of money is there by this date. Otherwise, extra charges will be applied.
So, there you have some of the more important credit card definitions that apply to all credit card accounts. In the next article of the series, we will take a look at how to find the right card and the right deal.