Exploring The World Of Credit Cards
– Chapter 11b
Don't recognise payments on your credit card statement? Want to tackle high interest rates on your credit card, and learn when they are likely to increase? Read more in this article from Cashfloat.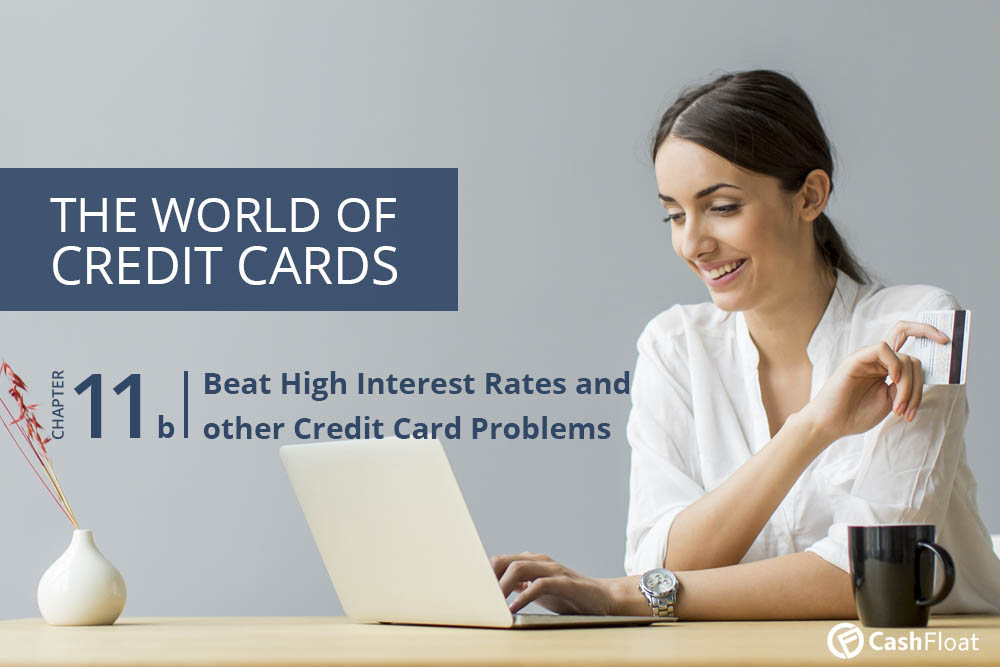 Story highlights
A continuous payment authority can only be cancelled by the company who set it up
Learn why companies charge high interest rates and when they increase the rates.
Once again, Cashfloat address problems that can occur with credit cards, and how to fix these problems. Or better yet, how to prevent them from occuring in the first place. In this article we discuss the problem of continuous payment authorities, increasing and high interest rates and more.
Cashfloat, your high acceptance quick loans lender wants to encourage consumers to be financially independent. These articles aim to help you to make responsible financial decisions and get out of debt.
Continuous Payment Authorities
One of the most problematic issues with credit cards payments is the continuous payment authority. Many companies that supply services like car breakdown cover or insurance will ask you to set up this kind of payment when you take up the initial offer of service.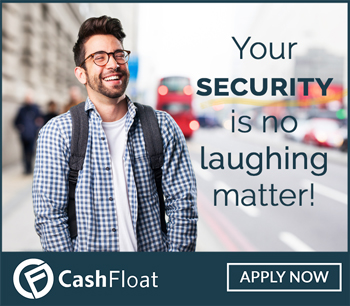 Unlike a Direct Debit, which the customer can cancel, a continuous payment authority can only be cancelled by the company with which it has been set up. If you decide to stop the payment, you are reliant upon the company complying with your wishes. This could lead to problems.
For example, suppose you used an insurance company for a year but now have a better and cheaper offer from a different company. Unless the original business agrees to terminate the continuous payment authority, it can still claim the next year's premiums from your account. It's best to avoid this problem by never agreeing to this kind of payment authority on your credit card account.
Disputes About Monthly Payments
Charges On Credit Cards
It is up to the customer to make sure that that they make a credit card payment on time. So, if you don't want to worry about the payment arriving late due to a postal strike or just a late delivery, the best option is to set up a Direct Debit to cover at least the minimum amount due.
However, in the past, there have been instances where card accounts have had incorrect charges made. If this has happened to you, there is a system that helps you to reclaim these charges.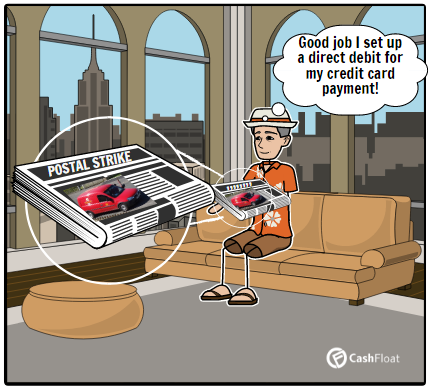 Want to see another comic from Cashfloat?
There is a charge cap of £12 for a late or missed payment. In the past, companies were charging more than £30 each time this happened. The Office Of Fair Trading stopped these high charges in 2006, and you can still claim past charges.
The FCA has now taken over from the OFT as a regulator for financial companies. If you feel that you are struggling with debt due to past charges, you can still make a claim.
Contact The Card Provider
The first port of call is the card provider. You can request details of all charges made to the account going back for many years. The company must provide these details under the Data Protection Act. There is a charge of £10 for the information.
Do not request individual statements as there is a charge for each one. Simply ask for the details of every charge on the account.
I'm looking for a wine that goes well with looking at my credit card statements.
Click To Tweet
Having received the data, you will then be in a position to see whether you were being overcharged with high interest rates at times when you had financial problems. If this is the case, make a claim explaining about the high charges. Describe how this caused you distress and financial problems when you had an empty piggy bank.
If the card company offers no redress, you can apply to the Financial Ombudsman (see above). You can then raise the dispute with this office.
High Interest Rates
Credit card providers are in the business of making profits. They will always charge as much interest as they can get away with. If you have not managed your credit card account efficiently and you have missed, or made late payments, the card company might seek to hike the interest rate. However, that is not the whole story.
Interest Rate Jacking
Over the last few years, there have been many instances of companies sending out letters with the news that a card interest rate has substantially increased. Sometimes the increase has been very high at around 10%.
An increase in rates can happen when a 0% interest rate card comes to the end of the introductory offer. You you could find that the 'normal' rate is as high as 31%. Why does this happen? And, what can you do about it to prevent requiring unsecured small loans?
Risk Rating
Lenders use a system called risk rating to assess how much interest to charge to a particular customer. Just because you have been a good payer, it does not mean you are immune to rate rises. This is because lenders often target new customers with tempting low rates. At the same time they seek to get rid of existing customers who are not making them enough profit.
So, if you rarely use your card and always pay off the balance in full, your account will be considered unprofitable.
High Interest Rates And New Customers
Card companies will also set very high interest rates for new customers who have a low credit rating. They can also increase rates to existing customers who have seen a drop in their rating. Even if the payments have always been on time.
Steps To Take Against High interest Rates
Paying off the bill is the simple answer to credit card rate increase. But if this is not possible, there are some other solutions.
If your credit rating is good, simply transfer the balance of a card to another one at a lower rate. In other words, vote with your feet. Many companies now offer interest free deals for up to three years.
Alternatively, there is the option of the a long term fixed rate card so that you know exactly how much is due each month. Then, you can be sure that the cost will not go up.

If a missed payment has made a zero-rated card go to a high rate, you can ask the company to take into account your past good history of paying. Request the company reinstate the zero rate.
If a credit card company refuses to back down on a rate increase, there are some other steps to take. Check the terms of the account to ensure that they comply with regulations which state that rates cannot be increased in the first year and that rate rises are not allowed more than once every six months.
Reasons Behind An Increase
The company is also obliged to explain the reasoning behind the increase. Stating that it is because of a change to credit scoring is not good enough. If you are not satisfied with an answer, go to a higher authority like the Financial Ombudsman.

Card companies are also obliged to help those who are struggling with repayments. They cannot hike up the rates if there have been two consecutive missed payments and the customer has asked for help with their financial problems.
A lender must always provide 30 days notice of any increase in rates. If if you decide to reject the increase, you have a right to repay the full amount owed at the original rate. So long as you do so within 60 days.
Problems With Payment Protection Insurance
Although this topic has been widely covered in the press, it is worth having a quick look at the many problems associated with PPI.
In the past, PPI was sold as an insurance to protect payments, and this was often added to the contract when a credit card was taken out. The problems occurred when customers found that they were unable to claim on the insurance for any one of some reasons.
PPI was miss sold to the self-employed, to retirees and the unemployed. Also, PPI was often added to the conditions of a credit card account without the customer being aware.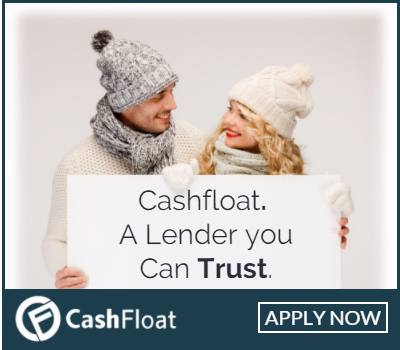 Most lenders now have a separate department that deals with PPI claims. There is also a great deal of information on the Internet about how to get redress for this kind of miss selling.
It is free to make a claim so do not be tempted by offers of 'help' from claims management companies. They will usually take part of the proceeds of the claim. Look up how to claim on the Citizens Advice website or write directly to the insurance company that provided the policy. Given the bad publicity involved with PPI miss-selling, most companies are now quite happy to pay out and get rid of the problem.
Conclusion to credit card problems
Many, many credit card accounts run completely smoothly with no problems, but sometimes difficulties do occur. The information above is presented by Cashfloat, your UK payday loans lender. We hope it will help you to decide where to start if you are having problems with high interest rates and your credit card account.
The next article deals with the issue of credit history, credit scores and their relationship to credit card accounts.