Exploring The World Of Credit Cards
– Chapter 11a
Got credit card problems? We can help! Do you want to make a claim to your credit card company? Have you found an error on your credit card statement? In this article Cashfloat will help you to solve all your credit card problems with ease.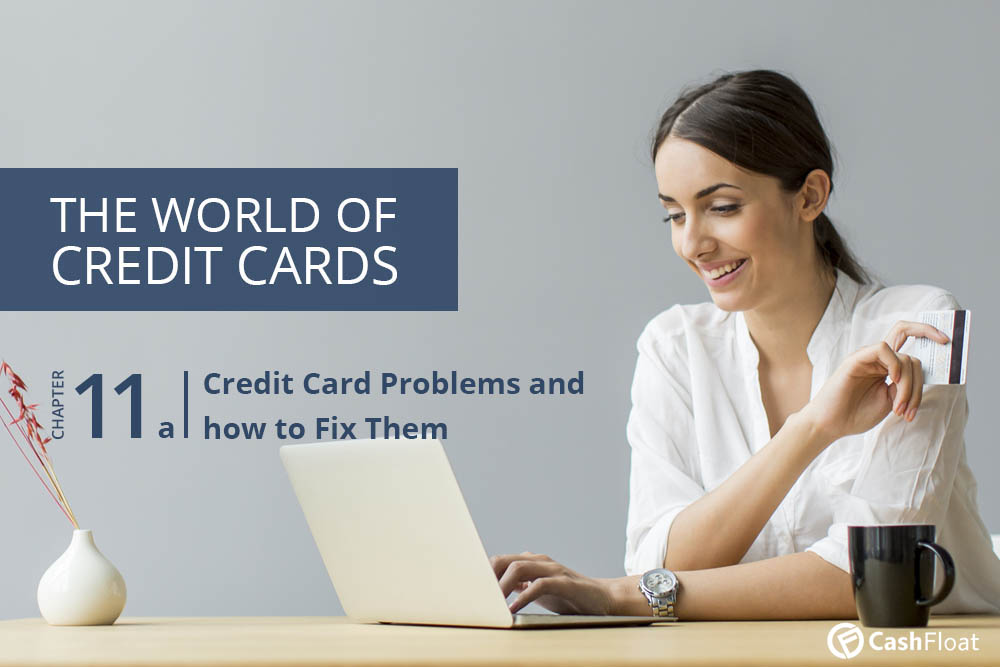 Story highlights
You must allow a company a reasonable length of time to reply to your refund request e.g. 14 days
After recieving a letter of deadlock, you can start a dispute with the FOS
Every day there are millions of credit card transactions. Most of them go through without causing any problem for the cardholder. However, there are times when transactions go wrong or when an account owner has problems.
This article, Cashfloat, your online UK payday loans lender helps you understand why credit card problems happen. You'll learn what steps you can take to deal with a particular problem and how to put things right.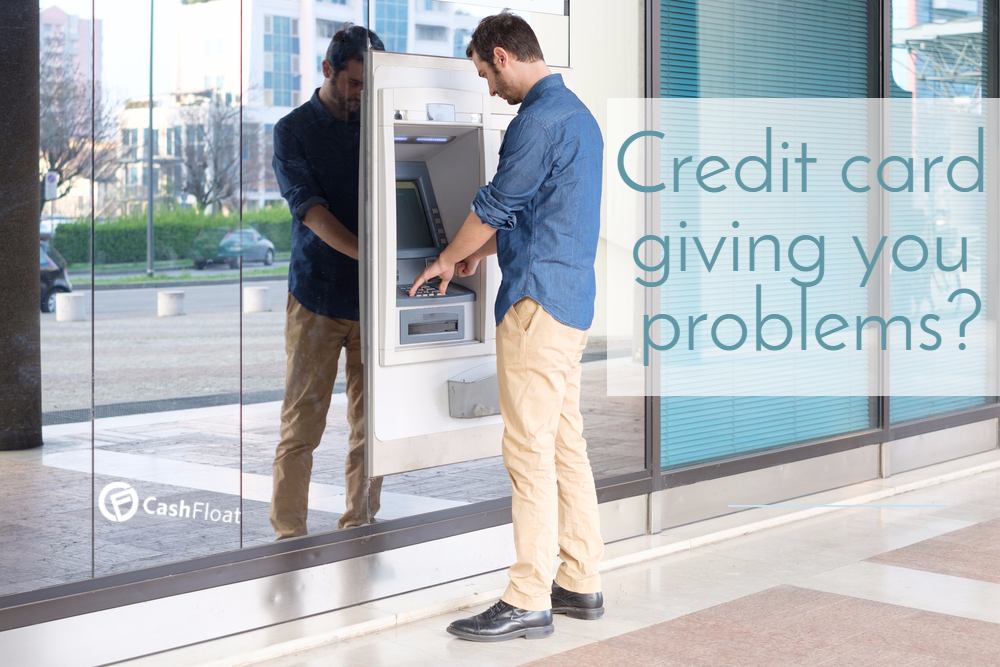 Here's what you'll learn about credit card problems:
Making a claim to a credit card company
Protections on credit cards
Errors on statements
Disputes about monthly payments
Interest rate increases
Payment protection insurance
Credit Card Problems
Problems with credit cards cover a wide range of issues. You might want a refund, find an error on your statement, have a dispute about a purchase or monthly payment, or be subject to unauthorised charges on the account. Whether or not you have an empty piggy bank, you will want to resolve the matter fairly.
Credit card holders have rights (as do lenders), and there are a set of regulations in place to assist – should things go wrong. In addition to these issues, we will look at interest rate increases, explain about the protections of paying by card and finally, tackle the thorny issue of PPI that has been miss sold.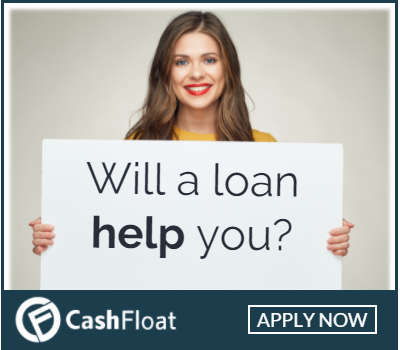 Making A Simple Claim To The Card Company
Problems With A Purchase
Let's look at how to make a simple claim to a card company. Suppose you have made a purchase with a credit card and the item you have bought is not fit for purpose or is not as described. Consumer groups will advise contacting the retailer in the first instance. But, if the seller has gone bust or simply refuses to help, the next step is to contact the credit card company.
Send a letter to the company detailing what you have purchased with the date and full details of the transaction. State the reason behind the claim i.e. misrepresentation of goods, faulty goods or breach of contract. Included in the letter should be details about what you want to happen. That is, whether you are claiming a refund of the payment or a replacement item.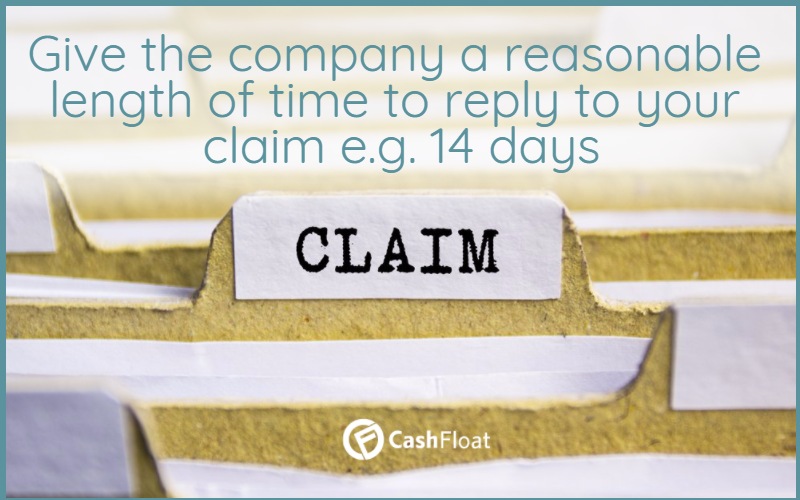 Escalating The Complaint
If there is no response from the card company or they are refusing the claim, you can ask for the claim to be escalated into a formal complaint. Additionally, if the claim has reached the final stage of an internal complaints procedure, the company must issue a letter of deadlock.
Once issued, a final letter of deadlock allows you to go to the Financial Ombudsman Service and start a dispute. The Ombudsman service is free. You can approach this organisation after the letter of deadlock has been received or if eight weeks have passed since you submitted the initial claim.
Most companies will try to avoid an Ombudsman dispute as every one raised costs them a set fee. So, it is worthwhile advising the business that you intend to go down this route and sometimes it will result in an offer of a refund or compensation.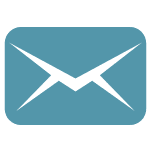 Letter of deadlock – What is it?
A letter of deadlock is a letter stating that the claim has been refused and there are no more steps in the complaints procedure of the company.
Financial Ombudsman Service
The procedure for involving the Ombudsman is easy and only needs the completion of a simple form. If the Ombudsman agrees with your submission, the company will have to pay compensation.
If the Ombudsman fights against the claim, you can still take the matter to court as a civil action. The court will insist that any claim goes through the FOS first. It is important to think carefully before going to court as the costs could be more than the original claim.
You can sort out most claims easily. Hopefully, there will be goodwill on both sides so that the dispute can be settled amicably and your good relationship with the card company can continue.
Credit Card Protections
At this point, it is important to note that although there is some protection for payments made by credit card under the Consumer Credit Act (Section 75), there have been misunderstandings about how this works in practice.
If a company misrepresents a service and you are unhappy with how that service has been provided, you can apply for a refund from the card company under Section 75 of the Act. Additionally, if a customer has purchased an item and the seller has gone into administration this constitutes a breach of contract and the customer should receive a refund. However, you cannot just change your mind and decide you do not like an item that you have bought.
If we decide someone's been treated unfairly, we have legal powers to put things right - FOS
Click To Tweet
If the card company disputes the claim, you can bring the matter to Ombudsman. They will decide whether the complaint is upheld or not. Also, in cases where a company has gone into administration, you do not have to settle for the amount that the credit card company has reclaimed. Rather, you can receive the full amount you have paid.
Finally, you should always try to first get redress from the seller or supplier of goods before going down the route of claiming a payment back from the card company. As long as you have taken reasonable steps to sort out the problem with the supplier, the card company should then step in and refund the amount paid.
Credit card statements errors
There are a series of issues which can result in errors on a credit card statement ranging from something simple such as a payment that has been received late to the more complex when a company automatically renews a payment from the account without authorisation. This is why it is so important to carefully check the statement each month so that errors do not go unnoticed.
There might be an occasion when your card is charged twice for an item. Or, you may find that your payment has been credited to the wrong account number and that this has taken your account into arrears. Or, you may have tried to withdraw cash from an ATM and the cash never appeared, but the transaction is still showing on your statement.
Conclusion
Whatever the problem, contact the company immediately to institute an investigation. If the matter concerns a fraudulent transaction, the company will put a hold on the account while they complete the investigation. This is for your benefit so there is no further theft of your funds. The last thing you want, is to have to take an unsecured short term loan and accumulate more expenses. The main thing is to contact the company as soon as possible so that they can sort out to your satisfaction.
Cashfloat, your quick loans direct lender are here to help you to settle your finances. Whatever your credit card problems are, we want you to sort them out as soon as possible. If you didn't find your answer in this article, try chapter 11b.