Exploring The World Of Credit Cards
– Chapter 6b
Worried about fraud? Cashfloat presents a detailed guide on credit card security, helping you keep your money safe. Also learn about using your card abroad!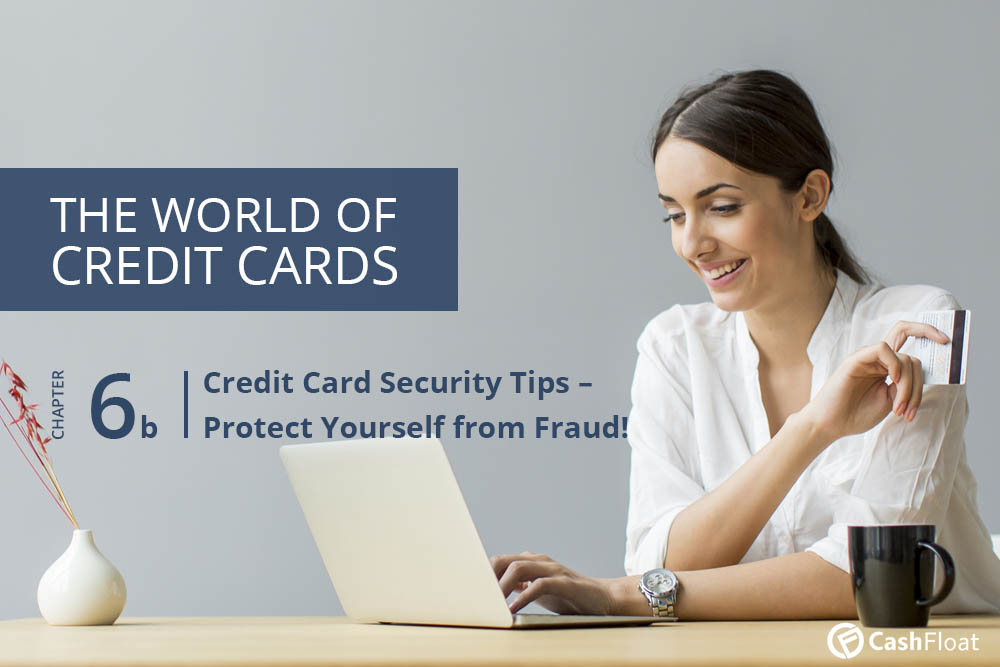 Story highlights
Sign your credit card as soon as you receive it
Check your statement carefully for any unfamiliar transactions
Cash withdrawals abroad can incur a fee as well as the currency conversion fee
If using a credit card is so easy, then what's stopping someone from stealing your card and using it? In this article, we discuss various credit card security measures you should take in order to prevent yourself from becoming a victim of credit card fraud.
Also discussed in this article are the ins and outs of using your credit card abroad, as well as a brief look at credit card debt. Debt is a situation to be avoided whenever possible. Credit card debt is one of the most expensive types of debt there is.
In part a of Chapter 6, we answered the question of how do credit cards work, looking at the science behind the credit card security features in place.
Credit Card Security
The threat of credit card fraud is always with us. That is why some people are reluctant to use their cards when shopping online. There are plenty of well-documented instances where hackers have been able to gain access to customer's details. This has understandably dented the confidence of users.
There is also the matter of identity fraud when a thief uses a stolen card to make purchases on the Internet. The good news is that you are protected by law and will only be liable for a small amount (if any) of any fraudulent transaction.
Shared Customer Data
There can be a problem when a credit card company shares your details with other businesses. Having signed up for a card, you may suddenly start getting unwanted spam emails from other companies. The way to avoid this is always to make sure that you tick or fill in the opt-out clause in the application. This applies equally when you apply for a quick loan online.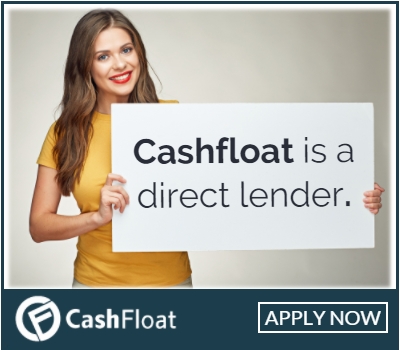 Keep Your Card Safe
This is one of the most important actions you can take for credit card security, and to help to prevent any fraudulent transactions. The tips are simple and apply to both debit and credit cards.
First, make sure you sign the card as soon as you get it. Then, memorise the PIN or keep it safe and separate from the card.
When using your card at an ATM make sure that when typing in the PIN you keep the details away from anyone else who is around. NEVER give your PIN to anyone else.
After making a withdrawal from an ATM take away the receipt. Always shred or otherwise destroy old statements and receipts containing your card number. Always make sure that the card is returned to you after making a purchase and if possible do not let it out of your sight.

Keep a list of all your cards with emergency contact numbers of the issuer. This way, should your card get lost or stolen you can make the report as soon as possible.
Finally, check your monthly statement for anomalies or incorrect entries including any errors for fees or charges. Using this short list of safety measures will help to keep your card account safe.
Credit Card Statement
This is one of the boring parts of credit card security, but it is very important to understand exactly what is shown on a credit card statement. If you don't know what is shown, how can you know if the details are correct? Or if you are being charged for items you have not bought?
Your statement will show:
the total amount that you owe
transactions that have been made since the previous statement
payments you have made that month
the minimum amount you are required to pay this month
the date that the payment is due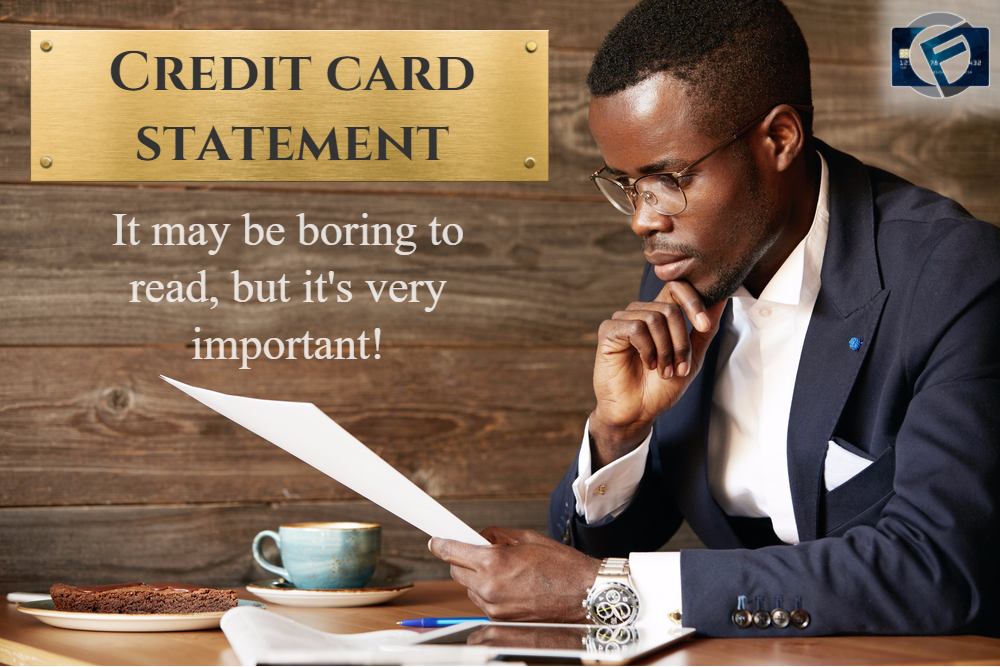 There may also be information about any changes to the terms and conditions of the account, any change to the interest rate and details of any outstanding monies that you owe.
Things To Look Out For
The most important thing to check is that all the transactions listed are ones that you recognise. Sometimes a transaction may show under a different name to that of the shop. This might be because the shop is part of a larger group of companies. Ideally, you should keep all credit card receipts and check the amounts against the ones listed on the statement.
If there are any invalid transactions, now is the time to ring your card company and sort out what has happened. Banks and card companies have a dedicated team of credit card security staff who will be able to answer your queries and resolve any problems.
Types Of Credit Cards
There are many different types of credit cards available and choosing the right one for your specific needs can be tricky. An in-depth look at the different cards and deals on offer is covered in a later chapter.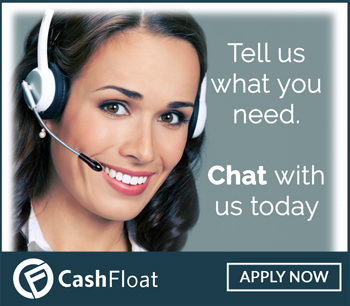 Suffice to say that the credit card plan you choose can impact on how much you pay for the benefits of borrowing money and this will vary depending on your individual circumstances.
Credit Cards to Use Abroad
One of the most beneficial aspects of having a credit card is that they are universally accepted. So, it doesn't matter whether you are in the middle of New York or a more remote location in China. Visa and Mastercard will always be welcome in restaurants, hotels and at airlines.
In most countries, you can make a cash withdrawal. However, this can incur and extra charges as well as the normal currency conversion fee. Most countries have ATMs that accept both Visa and Mastercard. But, in some places, the machines only accept one or the other so it is better to have both options if you can.
Benefits Of Using Cards Abroad
Both debit and credit cards are useful ways of obtaining money when you are abroad. The main benefit to using cards abroad is that you will not be carrying lots of cash around. You also gain the benefit of having protection for purchases made while abroad. Then there is the convenience of the cards being almost universally acceptable.
Although you may incur a fee for withdrawing cash from an ATM, you can choose the currency exchange rate of your own bank and not the local rate, and this can help your travelling and holiday money to go further.
It is always wise to check with your card issuer what fees will be levied on foreign transactions. However, overall you should get a better deal than taking traveller's cheques and exchanging them at tourist rates.
As always, keep a note of emergency phone numbers and all card numbers. In the event of a problem you can call your card company and get help.

Credit Card Debt
There is another chapter in this series that looks more in depth at credit card debt, but it is still worth noting that this is a situation to avoid at all costs. Remember, spending on a credit card is just taking out a loan direct.
Serious financial problems can soon arise if you fail to keep you credit card spending under control and also keep track of exactly what is on your statement.
If at all possible it is better to set up a direct debit at your bank to take at least the minimum payment each month so that you never fall foul of missed or late payment charges. Financial advisors will always recommend that you never go above a third of your spending limit and this is good advice, especially if you are prone to impulse buying.
If you do succumb and end up with debt, then there are a number of organisations that can help you to resolve your financial problems, such as Stepchange.
Credit Card Security: A Summary
As you can see, the credit card payment system is more complicated than it appears. It is always useful to have at least a little knowledge about what you are signing up for before you apply to get a line of credit. Hopefully having read this article you will be more aware of some of the dangers and pitfalls of credit cards as well as some of the benefits. Knowing even the basics of credit card security can save you a great deal of money and stress.
The next chapter in the series by Cashfloat, a short term loans UK company, looks at different types of cards on offer and how to get the most favourable deal when you take out a credit card account.