Exploring The World Of Credit Cards
– Chapter 10b
Been receiving offers for credit cards for students? Not sure what to do? Discover your options in this article, Cashfloat.co.uk, a leading short term loan lender in the UK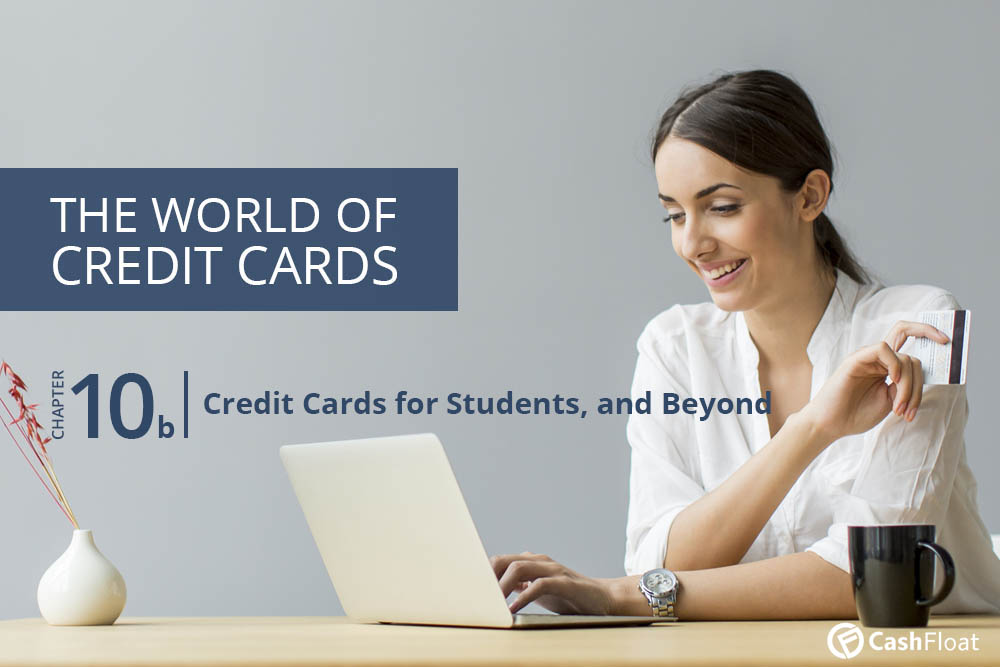 In this article, we will look at:
Credit cards for students
Card accounts and a credit profile
Responsibilities of lenders
Story highlights
Having a good credit rating means you're more likely to be granted a personal loan.
Responsible lenders show the total cost of borrowing including the APR.
Credit Cards For Students
Student credit cards are readily available. Major banks are willing to offer students a comprehensive package of banking facilities. They include a student bank account and a first credit card. The banks want to gain your loyalty. This is so that when you graduate and get that well-paid job, you will continue to use the same brand.
Interest Rates On Credit Cards For Students
The downside of student credit cards is that interest rates can be higher. Typical rates sit at around 19.9% but can be as high as 34.9%. So, choose carefully from the different offers that come your way in freshers week. Alternatively, take advantage of an interest free overdraft instead of using a credit card and you could save more money.

Finally, the same rules apply to student cards as to standard credit cards. Try not to use them for cash even if you need cash fast, rather take out a quick cash loan, and pay the monthly amount due on time. If you need cash fast Keep to within credit limits and try to pay off the full amount whenever you can.
Using A Card Responsibly At University
Having a credit card while at university can be a useful tool and can help you to manage finances. Student cards that are issued will usually have a maximum credit limit of between £300 and £500. Therefore, there is less danger of getting into serious debt.
Using a credit card to cover money problems for a short period is fine. That is as long as you know that you are going to have the funds to pay off the balance. So, if you're waiting for a student loan and need to buy books, the card can be very handy.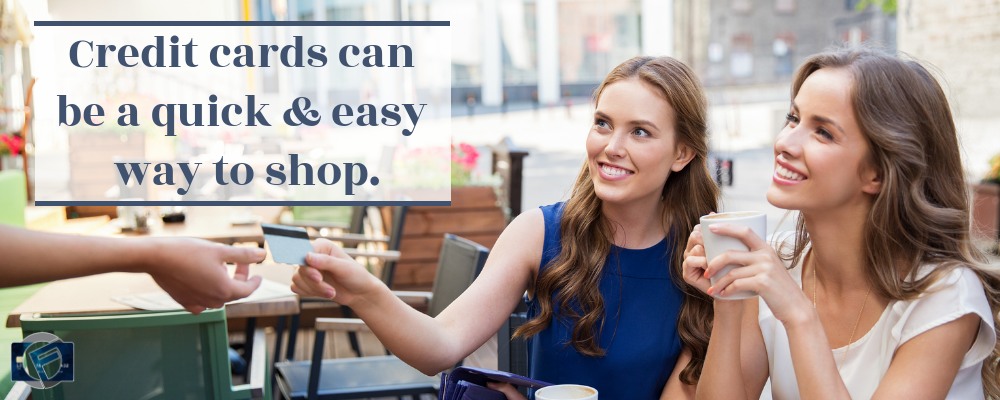 Building Up A Financial Reputation
In addition to being used for short term lending, having a credit card can help to establish a credit history. This is something that students will need in the long term. Demonstrating responsible borrowing means that in the future you'll be more likely to be granted a mortgage or personal loan. Using credit cards also gives an extra layer of protection. This is because purchases between £100 and £30,000 are covered under the Consumer Credit Act.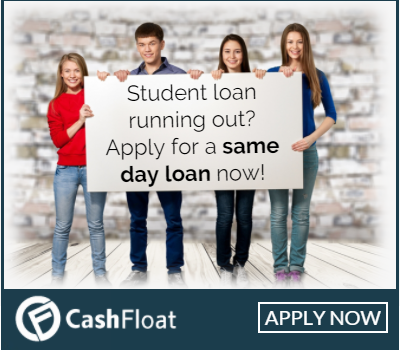 Using A Credit Card In A GAP Year
The same rationale for using credit cards for students at university also applies to students taking a GAP year. Benefits available include air-miles and free travel insurance. You can also get a card that offers cash back as you make purchases.
Using the card responsibly involves all the same caveats. So, do not spend money you don't have. Make sure that there is always some credit left so that should an emergency arise you have access to funds.
If you find yourself needing immediate cash, you may be better to opt for a safe loan online than to take cash out of a credit card.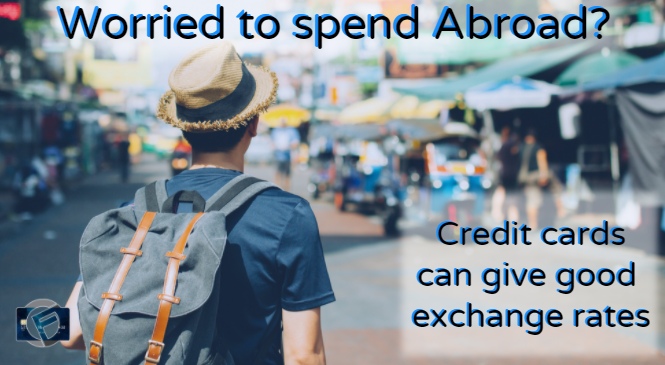 It is even more important to keep your credit card safe when you are travelling. Never give details of the card over the phone. If you are using an Internet cafe to make banking transactions, you must ensure that it is secure.
It's essential to keep details of the card numbers and the emergency phone number to report theft or loss of card. Just keep track of your spending. Take care of the card and enjoy the benefits of using credit while you make your trip around the world.
Can Credit Cards Help Improve Your Financial Position?
Let's look at two specific aspects of your finances that may actually be improved through your use of credit cards.
Credit Profile
You may regard credit cards as something that the devil has introduced. However, there are some benefits to having a card account that can help to improve your financial position.
Make sure to keep track of what you have spent. Clear off the debt each month or at least make substantial payments. Credit cards can help to spread the cost of expensive purchases and improve your credit rating.
Applying For A Mortgage
You can be the most upstanding citizen in the country without a single debt to your name. However, you still find that getting a mortgage is difficult. Why? Unless you've borrowed money and paid it back, banks and building societies loath lending without proof that you're a responsible payer.
Applicants can be turned down purely because there is no credit history. The lenders will check up an applicant's credit history to determine if there would be a risk in lending to them and to see how reliable they are. Lenders prefer to offer money to people who have previously borrowed and have a good record of paying money back.
So, having a credit card account can help improve your financial prospects when it comes time to buy a home.
Apply all the good advice you've received about using the card responsibly. Going down this route may improve your chances of getting the first home of your dreams.
Responsibilities Of Lenders
Responsibility is a two-way street! All card companies are required to offer transparency about their products and to be responsible lenders. The UK Cards Association is an organisation that has laid down a code of practice for lenders. These involve set standards.
The standards contain certain criteria including:
Bold summary boxes that allow customers to make comparisons between different companies products.
Debt advice and warnings about missed payments.
Extra support to those customers who are only making the minimum payments.
Annual statements that set out exactly what has occurred on an account throughout the previous year.
These standards are designed to allow customers more control of their accounts and spending habits.
Products And Lending Criteria
Lenders also sign up to principles that aim to reduce the amount of credit card debt causing major financial problems. A responsible lender will set out clear guidelines for the different products and lending criteria that they are offering.
In addition, lenders must show the total cost of borrowing including the APR. Also any fees or charges and the full terms and conditions of any credit card account. In order to reduce the number of credit card debtors, lenders are also required to set reasonable credit limits. This will ensure that you don't overstretch borrowing. They should deal quickly and professionally with any complaints.
Finally, lenders must advise of any interest rate increase and any increase in credit limits offered to individuals.
Credit Cards For Students – Summary
Credit cards for students are a great way to start building up your financial reputation. Once you have upped your credit rating score, you are far more likely to have your application for all sorts of loans, from home improvement loans to the best instant payday loans, accepted. It is down to both the account holder and the lender to keep up with their responsibilities. When this happens everyone is a winner.
The next article looks at what happens when problems arise with credit card accounts and shows you where you can go for help and advice.