History of British Newspapers
– Chapter 15
Find out if the First News, iWeekend, the Financial Times or the Gloucester Review is the right newspaper for you by following each Cashfloat analysis.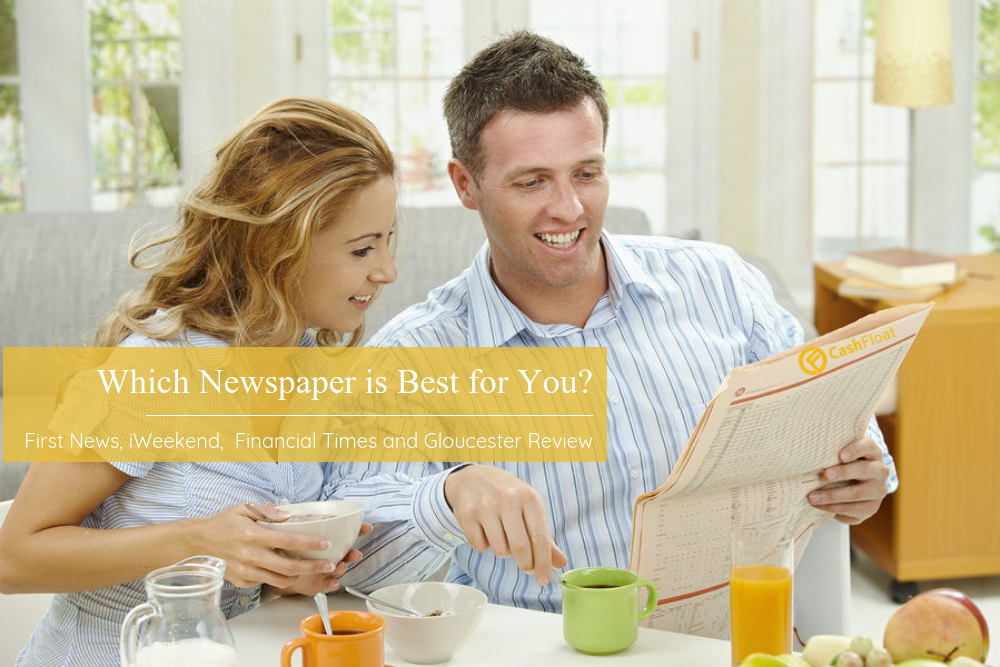 The topic of payday loans is a popular one among most newspapers of today. In the last few articles of this series, we examined the history, style, and content of some of the main newspapers in the UK.
In this article, we will take a quicker look at a few more newspapers:
First News, a newspaper aimed at schoolchildren
The iWeekend paper, a more modern and compact weekly paper
The Financial Times, which mainly contains financial news
The Gloucester Review, an example of a free, local newspaper
1. First News
First News is a niche market newspaper, aimed at young people. The front page is particularly colourful, but this continues throughout the paper, which is only 28 pages long. Although it is a paper of small content, it is £1.80 nonetheless. However, this may help cover the colour printing costs.
It is a weekly paper and comes out on a Friday. The paper works with the National Literacy Trust to produce 'news to get young people talking, ' and it claims to have ten years of award-winning news, with more than two million readers (a weekly readership of 2,042,199 – Source: Opinion Matters, 2014). The paper uses very simple language which is entirely appropriate for the target audience.
Suited for the Digital Age
First News is interactive as it gives readers the opportunity to vote on a subject. The Editor's comment refers to a news channel – another example of embracing the digital age. It also provides readers the chance to interact and add their own news reports, encouraging them to engage with their teachers to make this happen.
A further example of the inclusion of digital references is that First News includes a blippar logo whenever there is content that can be scanned to view the digital content. This function is only possible once the reader has downloaded the app, a process with which many young readers would be familiar.
First News Newspaper Content
As well as fun articles, the paper delivers the news but in an appropriate way. There are also pieces that will make the young audience reflect and become aware of certain things. For example, there is an image of a man who is wearing his rubbish to provide awareness of the litter we discard.
The First News paper also includes news from around the country, using very colourful images and boxes, with world news and also news in numbers. Science news is also included.
There is a special report which refers to child refugees of World War Two. This report is showing the historical link between what is going on in the world today, to what happened back then. This type of report not only provides awareness of things that are affecting the world, such as this very real humanitarian crisis, but also teaches them a bit about history as well. After all, the news of today will become the history of the future.
The paper also provides opportunities to take over adult jobs for the day, and this gives readers the chance to do something exciting but also get a taste of work experience, all of which part of the Children's Commissioners Takeover Challenge 2016. The First News newspaper also supports 12 charities.
First News and Some Fun
There is a big interview with a celebrity, an entertainment section, a game zone, animal news and family fun. In true newspaper style, there is a comic strip. They also have a first news subscription offer with a free wall book. It is, however, a pocket edition, but it looks like the same size as the paper images in the advert. There are fun puzzles and quizzes and news from readers, plus a page of sports news.
Summary of First News
This paper is relatively new, but it fits the niche market well. It is an eye-catching read, with articles in a very simple language that would be easy to understand for the target audience. The amount of colour used is quite something, but this all enables it to be visually pleasing. There are no text-heavy articles. There are a lot of images and colour is used throughout the paper.
The price is a little high for a small paper. However it is a weekly edition rather than a daily, and colour printing costs may need to be recouped. Advertising space is filled with commercials for things that will be of interest to youngsters, for example, activities, modern technology or equipment and so on.
It does appear to be printed on different paper than the average newspaper.
2. The iWeekend Paper
The iWeekend paper refers itself as the essential weekend briefing. It costs 60p for 72 pages. Not surprisingly, it comes with a website address, as well as a Twitter and Facebook account. The strap line at the top of the paper suggests it is Britain's first and only concise quality newspaper.
Initially, what strikes me is the name. Having an 'i' in small case juxtaposed to a capital letter as part of the title, and also on some of the features, within is akin to the iPhone/iPad brand name. Therefore, one would immediately see this as a modern publication moving with technology.
The Content
It contains very brief paragraphs on places around the world, so you get a snapshot of what is going on elsewhere. The subheadings are particularly catchy. There is a feature article on a boxing grandfather which is also featured in one of the other papers. Unlike the other, this one captures the gist of the story in much less space while still including an image of the man, and therefore making sure the personal touch is still there. In this particular case, it is more concise and therefore more effective.
Further features relate to politics, tax, society, diplomacy, and more information on the cover story, which happens to be about the fall of the pound. In addition, there are sections on property, nature, and countries from around the globe.
The'voices' section which enables people's opinions to be heard via texts tweets and emails. It is easy to see the definite link to the digital presence of the paper here.
The newspaper is a double page spread about the last seven days of news with some interesting, eye-catching data. There is a weekend special on food and drink, health, and TV along with Games and Puzzles and two double-page spreads on Business, an iWeather section, and Sport.
Summary of the iWeekend Paper
Overall, at first glance, this paper seems very reasonable for the price and has all of the characteristics you would want from a newspaper if you just wanted small, punchy articles. It does what it says as the news is concise. It is also not just restricted to Britain, so you feel like you are learning a bit more about other areas of the globe. There are features written by reputable journalists. It includes advertisements but not in abundance.
The smaller, compact iNewspaper is very appealing aesthetically with articles that vary in length. The longer ones are often broken up with visual information such as photos, charts/graphs or fact bubbles. This information is displayed in a very colourful, eye-catching way and brings out the information as key facts for the reader. A very impressive paper.
3. Financial Times
The Financial Times newspaper is a mini-broadsheet, aimed specifically for those interested in finance, and businessmen and women in the UK. It contains an abundance of mainly financial information and is only available for online viewing for subscribers.
While the main focus of this paper is indeed finance (ranging from global economical predictions to new short term loan regulations, it also covers other areas such as technology, life and arts, and world politics. It is an interesting read for the informed customer, with a wealth of articles on a range of serious topics.
4. The Gloucester Review (Free, local paper)
The Gloucester Review is an independent paper, available free from a leading supermarket. It is labelled up as a free community newspaper. The front page includes a lead article based on significant events of the past week, an advertisement for a local company, upcoming events at one of the city's venues and a brightly coloured commercial on the local car boot.
As well as providing contact details for news and advertising contacts, it includes a list of useful numbers for the area. For example, chemist opening times and hospitals, as well as other useful information lines. There is local weather information as well as a disclaimer that the paper conforms to the industry's voluntary code of practice. This is something that is governed by the Independent Press Standards Organisation. It gives readers the chance to notify them of anything they believe incorrect or below standard.
There is also college information and job opportunities, as well as a lot of advertisements from companies in the region, cars for sale, vacancies, a classified section, out & about, and sport. The paper is 16 pages long, and it is light, colourful, and works well as a free paper.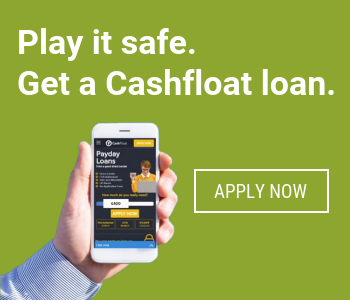 financial information