Exploring The World Of Credit Cards
– Chapter 12b
Do you want a better chance to be accepted for a loan? Then it's time to work on improving your credit rating. Let's explore what Cashfloat has to suggest on improvements for higher credit scores.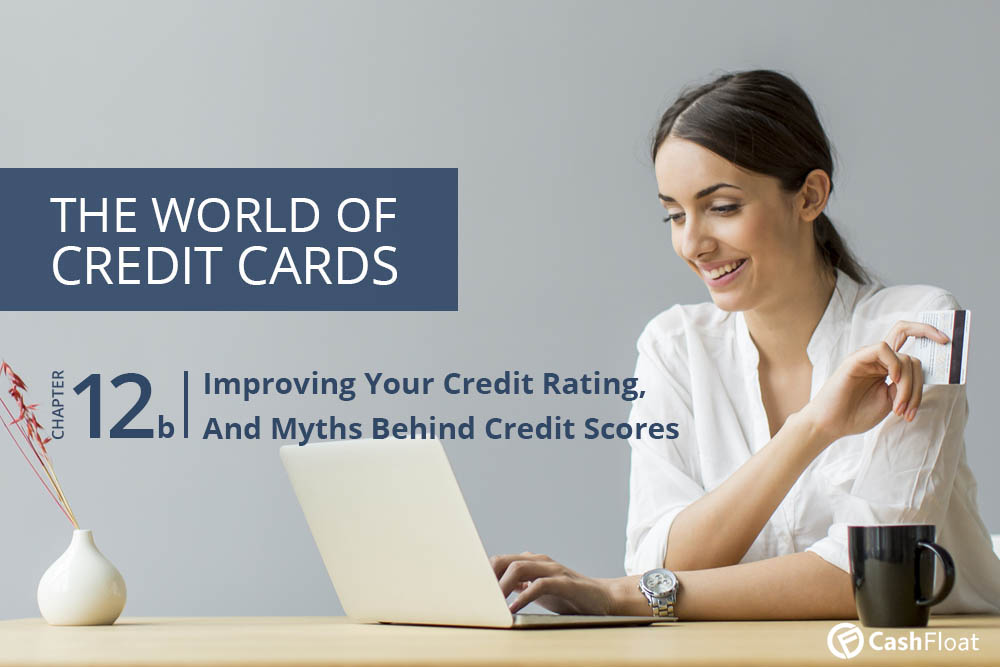 Story highlights
Improving your credit rating will broaden your chances of being approved for a loan.
Applying for many credit cards will be a warning to lenders that you are desperate, and may be a bad risk.
In this article, short term lenders Cashfloat.co.uk looks at ways for improving your credit rating. We will also go into the myths that are widely known about credit scores, and their discover their validity.
Improving your credit rating
There are various ways to improve your credit score. Below are eight different areas you should be aware aboout.
Register on the electoral roll
This is very important as it is one of the first checks that lenders will make when you apply for a credit card. Registration on the electoral roll shows who you are and where you live. The longer you have been in residence at the same address, the better the prospect of a successful application. This is a simple step that will help you to be improving your credit rating.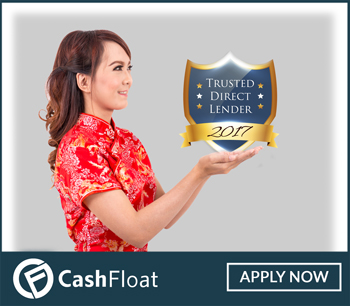 Removing errors on a credit file
If you have made a check on your credit history and found out the score, what can you do to make improvements? There are a number of simple steps that can be taken for improving your credit rating. The first one is to keep up with changes. Monitoring the credit score will allow you to see whether there any inaccuracies on the report. If this is the case, these can be challenged and removed from the file.
Send evidence of the error to the credit reference agency and open a dispute. The agency has 30 days in which to investigate. During this period the dispute will be marked on your file.
There are also occasions when information on the file has been duplicated. You can also ask for these to be removed. So, now that the details are correct, what are the next steps to improving your credit rating?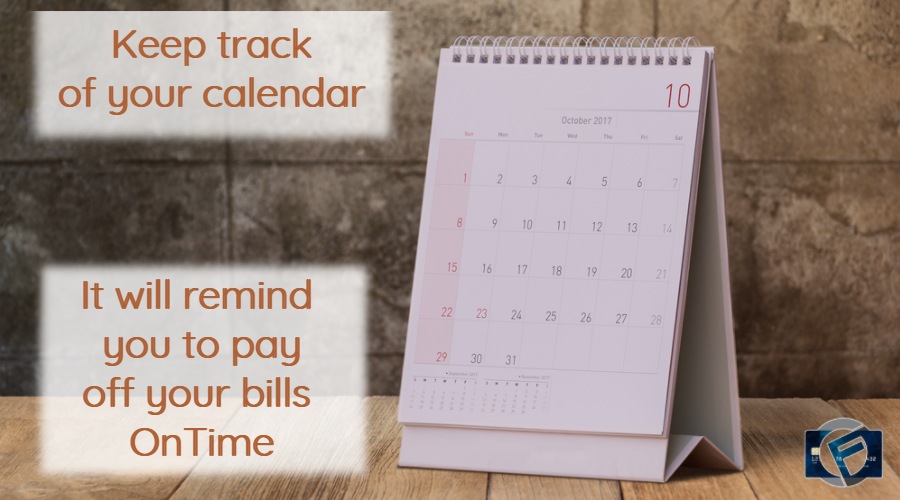 Keep financial matters separate
Having a joint mortgage is usual. But, having a joint personal loan or credit card can damage your creditworthiness. Make sure that all agencies are aware if you have split up from a partner who has a bad credit rating. In other words, ensure that all of your financial dealings are down to you alone.
Storing cards and credit cards
A good way of improving your credit rating is if you have a stash of credit cards that are not usually used, then you should close the accounts. Lenders not only look at what you owe but at how much remaining credit is available. Most lenders will only lend up to a certain amount. If you already have other credit available they might not accept your application.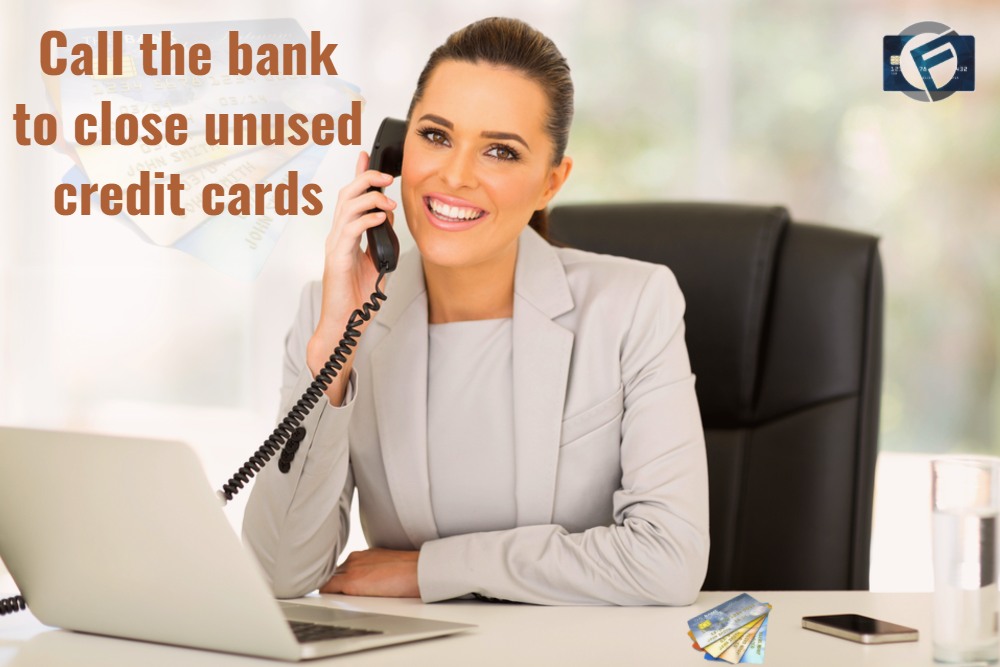 In order to close an account, you must contact the company and merely to cut up the cards isn't enough. You have to have official confirmation that the accounts have been shut down.
Keep up with repayments
This is one of the most important steps to take that will help to improve your credit score. Any missed or late payments will be recorded on the credit file and will stay there for up to six years. If, however, the late payment was due to an error by the bank, you can ask for them to remove the record from the file.
Even late payments for utilities will be recorded. So, always make sure to pay the gas, water and electric bills on time.
When you choose to take out an instant payday loan for an emergency bill, rather than using your credit card, make sure to pay it off as soon as possible. As it will showup on your credit score.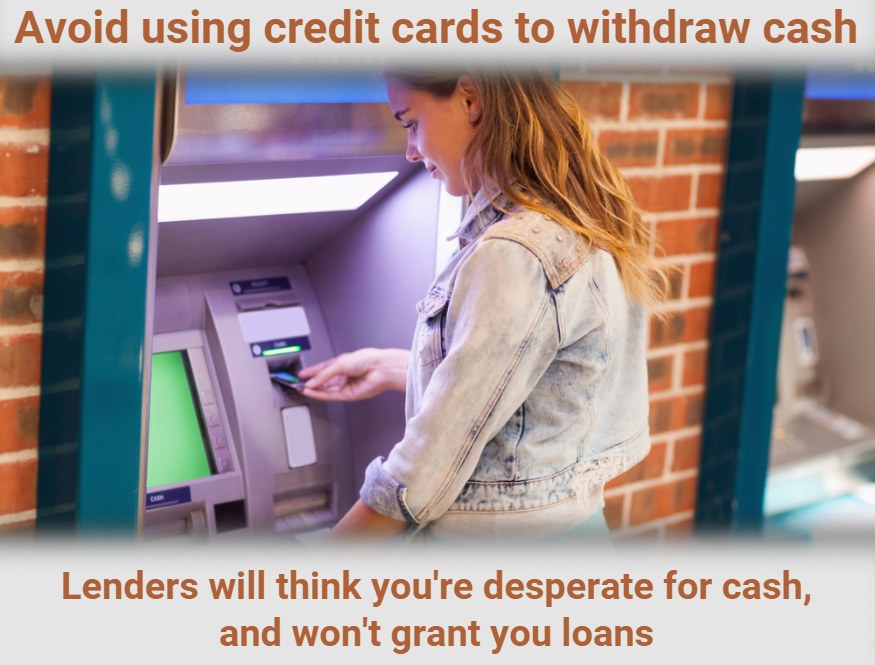 Rebuilding Creditworthiness
Some companies offer prepaid credit cards as a way to rebuild a credit rating. While not strictly credit cards, a pre-paid card can be of help. But, the cards they issue have a monthly fee, and you have to load them with funds. Keeping the account for one year and paying the monthly fee will eventually show on a credit report as a repaid loan.
Resisting Credit Searches
Every time you approach a credit card company with an application, they record it on the credit history. When there are multiple applications within a short space of time, lenders see this as a red flag. This can make them reluctant to agree to an application, or they will give an offer with higher rates of interest.
Lenders are not always aware when you have had a rejection. However, the fact of multiple applications suggests a kind of desperation which in turn suggests a bad risk. There are websites that offer soft searches. That is, you can check the possibility of acceptance without the search going on the credit file.
Making too many applications for credit cards isn't good for your credit rating, as it makes you look…
Click To Tweet
Paying off outstanding debts
This step sounds so simple but is not easy. Especially if you do not have any savings to pay off the balance off the debt. However, if you can, clear at least some of the outstanding amounts owed. This will be demonstrating that you are responsible and a better risk for future borrowing.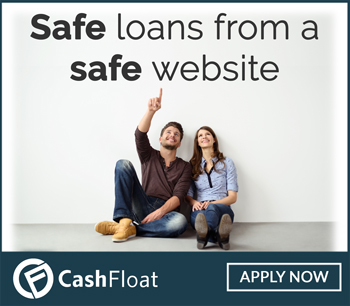 Finally, it is nice to know that after six years any negative marks on a credit file will be removed. So, if you can be patient, keep out of debt and pay all bills on time, your credit score will improve.
If you have been refused an application for a loan, you should consider taking debt advice, and try improving your credit score. A credit repair service, can also help you with improving your credit score and boosting your chances for credit.
Credit Scoring – Myths and facts
There are plenty of urban myths about how credit scores can be affected so let's look at some of them.
Decisions are affected by credit reference agencies
No, lenders are the ones who make the decisions about applications. Credit reference agencies just hold the information of the credit report.
Missed payments do not affect a credit score
Yes, they do. Surprisingly, many people believe that they can miss a payment. Or pay late, and as long as they catch up eventually, it will not matter. All late and missed payments are put into records and will affect the credit score.
The last tenant was bad risk
Even if the previous tenant of your home went bankrupt or left behind a load of unpaid debts, this will not affect your credit score. That is unless you were connected financially to someone who lived at your home, it would make no difference to an application.
First time borrowers are a good risk
Surprisingly, being an upstanding person who has never owed a penny can have a detrimental effect on a credit score. Lenders prefer to see evidence of well-managed borrowing and regular repayments. This is instead of risking their funds to someone who has never had credit.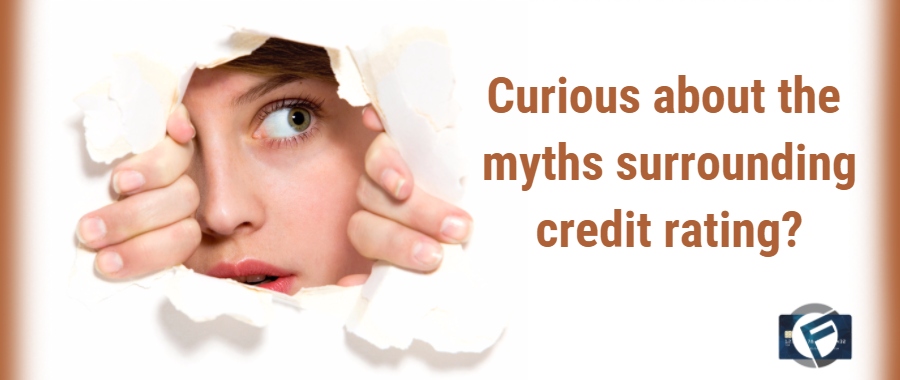 Credit blacklists stop lenders from lending
This is another myth, and in truth, blacklists do not exist. Lenders assess each application on its worth. This includes information about income, expenditure and the amount of debt. No lender wants anyone to take on more credit than they can repay. Therefore, they use the credit scoring system alongside details on the application form before deciding to lend.
Checking a credit report is bad
It will have no bearing on whether or not you can borrow if you regularly check your credit report. In fact, having up to date information will give you a higher chance of success when applying for a credit card.
Improving your credit rating – Summary
Credit rating and credit history have a big impact on your chances of being accepted for any loan you need, whether you just want a quick loan or rather a long term loan. It is essential to keep concious of where your current credit score is holding, asnd to constantly work on buildig up your credit rating. In the next chapter we will focus on the issue if getting a credit card is proving difficult, then, there are some other methods of payment available.
You will achieve a better credit score if you have a long term stable address, are on the electoral roll, own your own house, pay bills on time and are fully employed.
Lenders aren't obligated to offer the advertised best rate of interest if your credit score is on the low side.
Lenders use credit score but also use rate for risk pricing. This means that if you are in a category of people who they now consider to be at higher risk of default, the interest rate may go up even though you have always paid on time.
If you are in debt consider asking for advice and help from an outside agency like a debt charity or the Citizen's Advice Centre.