Story highlights
Are payday loan advertisements morally acceptable? The discussion in full!
Are media organisations objective when they report stories featuring payday loans?
History of British Newspapers
– Chapter 26
In this article, we take a look at payday loan advertisements. Although newspapers nowadays do not carry them, they are still advertised elsewhere. Are they morally acceptable? Are they manipulating people into a trap, or are they merely presenting consumers with a reasonable option? Read the discussion about payday loan advertisements in full, as a number of different questions are raised.
We will also take a peek at how newspapers refer to payday lenders in stories featuring them. Are they purely objective, or do they twist the stories? Discover the truth, with Cashfloat.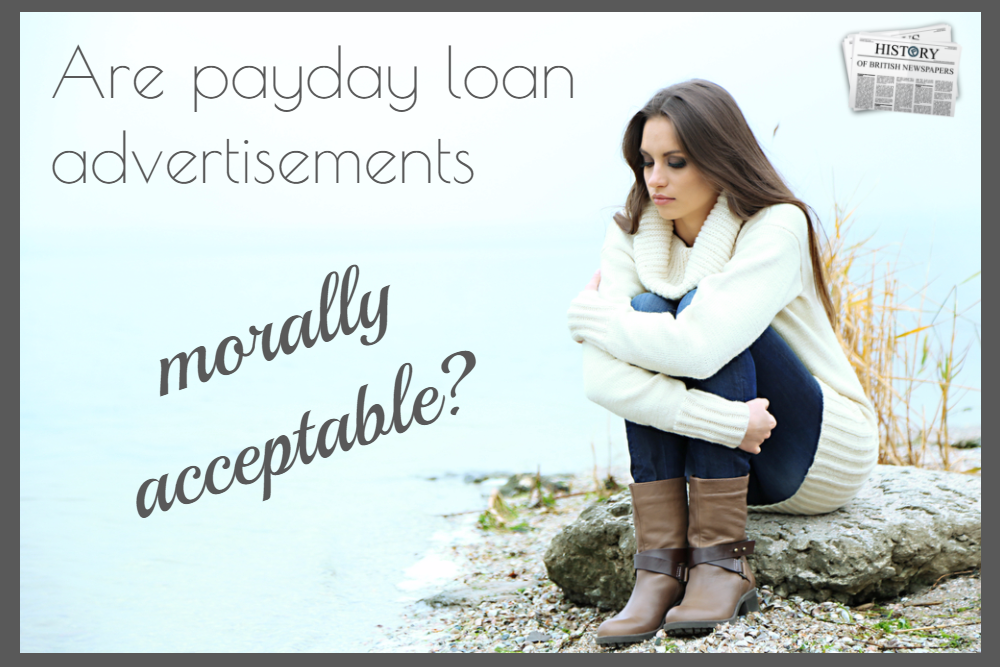 Although there is no presence of payday loan advertisements in newspapers these days (print and digital), there are ads from companies who claim to 'buy houses with cash, fast!' These adverts are not offering a loan, but they are still trying to grab the attention of individuals who are in need of money.
The Payday Loan Industry
Payday loans first started coming into force in 2006. The market grew significantly over the coming years and was rife in 2009/2010 when the nation was feeling the effects of the recession. The country was plunged into panic, and the concept of the payday loan was born shortly after.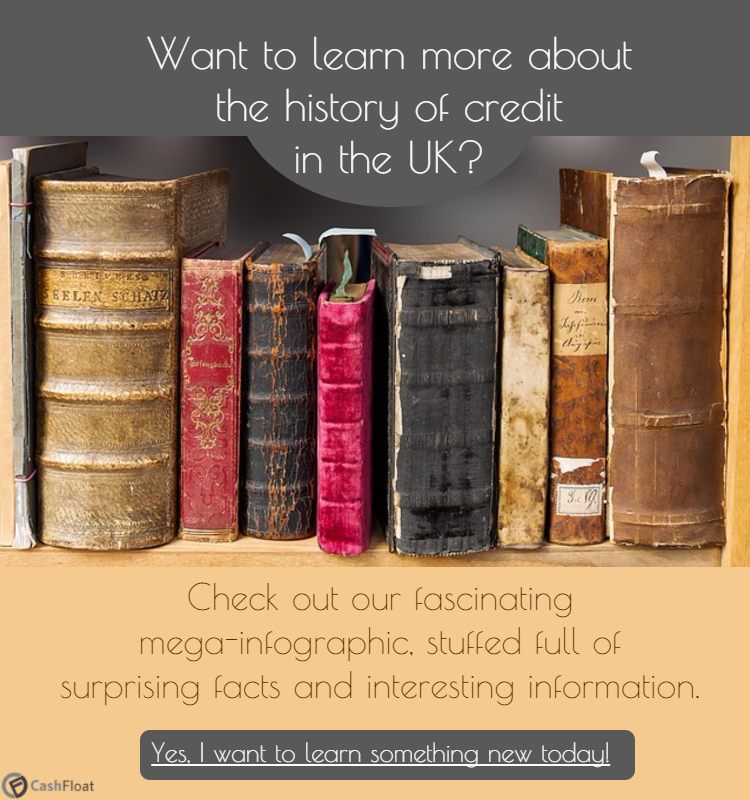 Wonga is one of the most well-known payday lenders. They received heavy criticism over their behaviour in glamorising lending and increasing their rate to 5,853%. The FCA eventually ordered them to pay out compensation in 2014.
Google recently put a stop to payday loan advertisements online. Accounts of this decision were featured in many of the leading newspapers, as well as being headline news on television.
But does this mean that payday loans are intrinsically bad? Or are they a useful financial tool, when used properly? But then, do online lenders encourage responsible use, or do they take advantage of struggling people? Let's take a look at the story that payday loan advertisements reveal.
Some Thoughts on Payday Loan Advertisements
Do media organisations have an opinion on the payday loan market? Or are they just reporting the news and the facts as they are? Use of language is always important in journalism, but this is a topic that has, for some, been at the crux of their problems Therefore, sensitivity should be applied. Some readers think that these payday lenders have been operating outside of the conventions of the standard code of practice. However, others may not have an opinion. They could believe that, if people are desperate enough to require a payday loan, these individuals sign up with full awareness of what the terms and conditions are.
However, advertisements, whether it be on the television or in newspapers and magazines, could be seen as an 'in your face' manipulation of the public given the difficult circumstances being faced. Let's say that buying an 80p newspaper means that somebody sees a payday loan advert, and they contact the 'helpline' and agree to a payday loan. They could be unwittingly getting themselves into further problems if they can't afford the repayments.
Alternatively, a payday loan may just be the perfect choice for that individual, if they will have the money later but need it right away. For a sensible consumer, a payday loan is a valuable financial tool that can be a big help in specific circumstances. Some people hold that a payday loan advert would target the first group. This is because the second group wouldn't borrow unless they've decided logically that it's the right thing for them. That's why, at Cashfloat, we don't advertise. If you're looking for a payday loan, you know where to find us. If you can get by without one – even better.
Targetted Ads
Let's also bear in mind that the pay day loan companies would pay the newspaper for advertising space. They are investing to get customers, just like with any commercial in print or on the television. Therefore, they would also be savvy to the target audience of that particular newspaper. This will give them a better chance of hitting the target audience from which they would be more likely to obtain customers.
You could argue that the payday loan advertisements, just like any loan/finance adverts, were targeted more around significant times of the year such as the holiday seasons. Individuals and families who need money for these times of the year, for example, would perhaps be more likely to succumb to a payday loan advert compared to other periods of the year.
Another question to ask is whether there is a view that electronic money is not real money. Provided that an person meets the criteria, they could secure a loan that be funded in seconds. A payday loan usually comes via bank transfer, a quick 'touch of the button' money transfer. Funds are jiggled electronically, and the sense of money ownership is lost, compared to physically touching a bank note. So, when advertisements are exclaiming, "We buy houses fast for cash!" the language is appropriate to the speed in which funds can exchange hands or the ease in which loans can be deposited into an account.
Payday loan advertisements are not featured in today's newspapers. They often appear online, however, and the question must be asked. If they appear on respected websites, does this send out a subliminal message that it is acceptable to pay a high interest rate because it has been featured in a respectable setting? Or is this an unfair assumption?
Payday loans were not solely about the recession. They were also fuelled by contributory factors such as:
political budgets
price hikes
stagnant salaries
the ever-growing population's demand on the country
It is therefore entirely understandable that in such uncertain, hard times people have had to turn to payday loans as a short term fix to get them through to their next payday. The need to get through the month clearly outweighs the high amount of interest payable. When it comes to repaying, some companies allow the loans to be rolled over and extende. They often charge even more fees for the privilege. Is this moral lending, or taking advantage of customers' financial difficulties?
At Cashfloat, if you can't meet a repayment, please call us before the payment is due. We will happily accept a smaller payment towards your personal loan to spread out the repayments further. Of course, we won't charge you anything for this.
Payday Loans in the News
With many customer complaints, the behaviour of payday loan companies out there was called into question. The Mail Online published an article in 2014 exclaiming that lenders were being "attacked as irresponsible". However, could the use of language in the word 'attacked' be implying they have been wrongfully accused of misleading people? If they had used 'branded', this would have given a different connotation.
Searching The Guardian's site gave 404 results for payday loan articles. This illustrates that it is something that has faced a lot of coverage over the years. Hard hitting news is always tough to read, for example, people taking their lives as a result of getting themselves into financial difficulty. In some instances, the payday loan industry has been reportedly at the heart of this.
A Booming Industry?
One of The Guardian articles states that '2012-13 was the peak period for payday loans when people took out almost £4 billion worth of payday loans.' Recent activity with a clamp down on the payday lenders has resulted in them writing off debts due to unfair practices and behaviour with customers.
It was reported that "in 2009, 1.2 million people took out 4.1 million loans, with total lending amounting to £1.2 billion." This not surprising due to the struggling economy. Present day worries relating to the economy are once again at the forefront of a lot of people's minds in view of the United Kingdom's 'Brexit' vote to leave the European Union.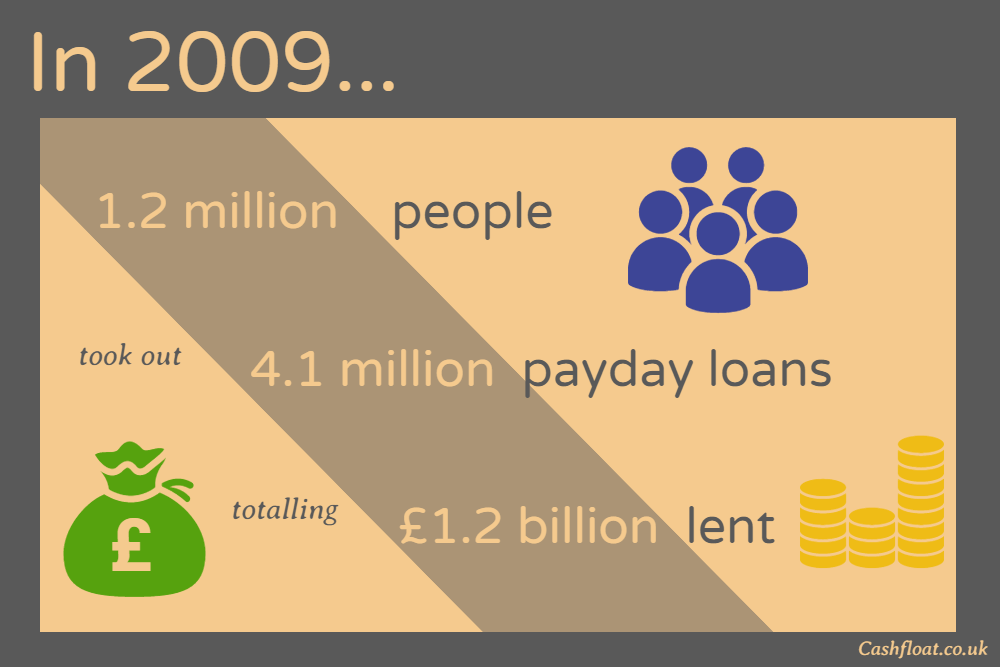 A later article on The Guardian would suggest that people are still struggling as they move away from payday loans to other forms of borrowing.
In an article that The Mirror featured online under the Pay Day loan heading, it states that contactless spending hits a record high as a third of Brits say they can't pay their mortgage. Is the nation, therefore, obsessed with the way in which technology makes money easy to spend and acquire?
Unarranged Overdraft or Payday Loans?
Interestingly, there is a further example of this in a recent article in The Mirror online, and it echoes that mentioned by The Guardian regarding other methods of borrowing. They reported that:

This information makes a case for people to use payday lenders for small loans rather than banks because banks are charging four times as much as them. Here, we're talking about smaller loans, the market in which the payday loan companies thrive. Perhaps it is for this reason that they can provide a cheaper rate than banks for these smaller sums.
They also claimed that, in 2014, £1.2 billion of banks' revenues came from unarranged overdrafts. The reasons for going into overdraft could be because of unawareness or avoidance of admitting what financial situation people are in. However, it could also be relative, based on the individual's circumstances. You can read more about this topic in our article about unarranged overdraft. The article also states that:
"looking at unarranged overdraft charges, the (Which?) consumer group's research found that consumers needing as little as £100 could be charged over 12 times more by major high street banks than the amount the Financial Conduct Authority (FCA) allows payday lenders to charge, when borrowing over the same period."
(Source: Which? June 2016)
To do the right thing, the banks do urge people to contact them to find out what option is available for them. However, is the newspaper favouring payday lenders over banks? Or are the banks seizing the opportunity left open to them in relation to the small loan market?
It's all in the wording
The Mirror reported on RBS looking for struggling businesses.
The papers said… the bank wanted to find struggling businesses to squeeze them
The bank said… we want to work with struggling business and help them
Is the paper twisting the situation?
But, it seems, it is not just members of the public who can be targeted by banks or lending companies during troubled times. The Mirror printed an article which related to banks that were targeting businesses. The article was about the: "RBS Dash for Cash Outrage." It revealed that "staff were offered bonus boosts to find struggling businesses that could be squeezed…" Relating to these actions, which are as a result of the lasting economical post-recession struggle, RBS had said:
"GRG's role was to protect the bank's position, where possible by working with distressed businesses to return them to financial health."
This explanation puts an entirely different spin on the story, and it could all be down to the wording used in this article. For example, by using the term 'squeezed' it implies the physical notion of squeezing someone or something until there is nothing left. Squeezing a lemon is a good analogy. It would suggest that the banks were seeking out struggling businesses for their own benefit. However, the quote from the RBS spokesperson that followed suggests a different motivation: 'working with' the banks to 'return' them to 'health.'
In comparison with the paydayloan scandals, were the payday loan companies working with distressed individuals to return them to financial health? Or were they taking advantage of their financial position by imposing stringent interest rates, which would ultimately put the customer further into debt, and make the company more profit? It is a subjective view, from whichever side of the fence you sit.