Britain, like the rest of the world, needs to tackle plastic waste that is causing devastation to the planet and especially our oceans. A possible solution could be a levy on any single-use plastic. Cashfloat explores further.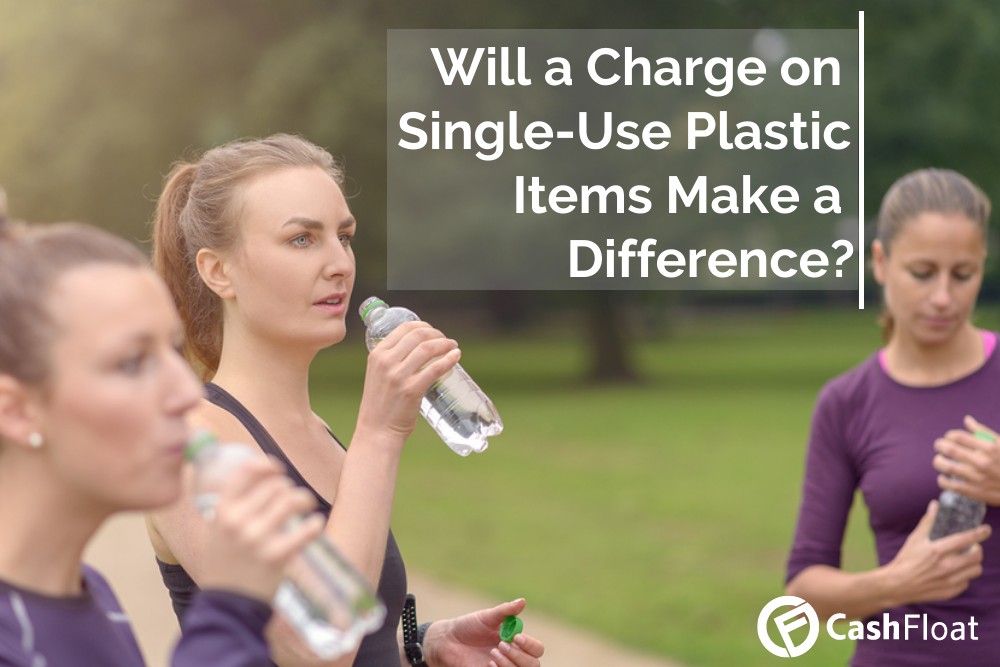 In this article, you'll read all about:
What single-use plastic items are
Why plastic items are of concern – problems of recycling; their environmental impact
Why a levy on plastic items is necessary
Other possible ways to reduce people's use of single-use plastic items – a deposit-return scheme; the responsibility of manufacturers & retailers; heavier fines for littering
Conclusion
In this article, Cashfloat offering best payday loans, explain what single-use items are and why they cause such a problem to our towns and seas. We'll then go on to explain why we should view a charge as necessary and what impact it would have on consumers in the UK. Finally, we'll put forward other ways which could solve the problem.
What are Single-Use Plastic Items?
As their name suggests, single-use plastic items are ones that are only used once before they're thrown away. They include drinking straws, takeaway food trays, plastic cutlery, retail food packaging, drinking cups for hot and cold beverages as well as their lids. Although you can recycle plastic bottles, they're often included under the term since an estimated 15 million end up in landfills or incinerated.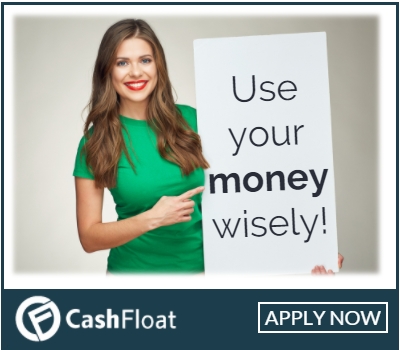 Why are Plastic Items of Concern?
There are 2 issues regarding the widespread use of plastic nowadays: the challenges of recycling it and its environmental impact.
Problems of Recycling Plastic

Worldwide, people only recycle 14% of plastic items. This is considerably lower than other materials. Of the plastic which the recycling facilities receive, people can't recycle an estimated 30% (in weight). This is because there are technical problems in breaking it down. For example: it's too contaminated; it's of low economic value or items are made of multiple materials which are difficult to separate.

The Environmental Impact of Plastic Litter

The second cause for concern is the evidence of how much damage plastic litter does to the environment and to wildlife. An estimated 12 million tonnes of plastic finds its way into the oceans every year. Residues of plastic have been found in fish, seabirds and marine animals. Residues have even been found in sea creatures which live 7 miles beneath the surface of the sea! This problem is worldwide. It occurs from the Arctic Circle to the Marianas trench at the bottom of the Pacific.

The Treasury cited research that had found over 1 million seabirds and 100,000 sea mammals and turtles die every year as a result of eating or getting tangled in plastic rubbish in the seas.

As well as having an impact on the numbers of marine species and the entire food chain, it also has an impact on human health. A spokesperson for the environmental group, Greenpeace, said that plastic residues had also been found in our salt, tap water and even in beer.

Why is a Levy on Plastic Items Necessary?
In October 2015, the government imposed a 5p charge on plastic carrier bags. Within 6 months, there was an 85% reduction in the number of bags used, especially in UK supermarkets. Instead of paying for carrier bags, British shoppers overwhelmingly chose to bring bags from home or to buy a reusable shopping bag for their purchases.
In view of the success of this measure, a charge on single-use plastic items has been seen as necessary. The problem is whether there's such an easy substitute for these items. For example, would it replace the estimated 7 million plastic takeaway coffee cups every year in the UK? A levy on such cups would hit people in their pocket. At the moment, there isn't a viable alternative to these single-use items.
The charge for single-use items is still under consideration until evidence has been heard in early 2018. Have any other possible solutions been put forward apart from a levy?
Other Possible Ways to Reduce People's Use of Single-Use Plastic Items
There is a number of other possible ways to tackle the problem tried in other countries and new solutions have also been suggested. Let's look at some of them.
One of the possible ways to avoid charging consumers for their use of such plastic items is to organise a deposit-return scheme. Rather like the deposits for glass bottles which used to exist in the UK until the 1970s, consumers would be charged extra for the use of a plastic container or cup. The store will return the surcharge when a person returns the cup to the store or cafe after use.
Such a scheme works in Scandinavian countries. In Norway, for example, consumers pay the equivalent of 10p extra for a 500ml bottle and 25p extra for larger plastic bottles. The scheme has met with overwhelming success. These countries people returned 96% of bottles to shops and they don't end up as litter.
Some environmentalists believe we should pressurise manufacturers to replace non-recyclable plastics with ones which are easier to recycle. They suggest that funding and investment should be made available by the government for innovative solutions thought up by their Research & Development departments.
Retailers also come in for a great deal of criticism. Much of the food packaging that supermarkets use is entirely unnecessary. For example, selling fruit on plastic trays with cellophane wrapping preserves the fruit and prevents spoilage from customer handling. However, it also adds too much plastic wrapping, It just ends up as litter and encourages food waste because of the pre-packed weights. Some campaigners believe that the government should fine supermarkets for unnecessary use of packaging.
The British Plastic Federation believes that a charge for consumers isn't the right way to tackle the problem. They believe that the most important measure would be to ensure that recycling bins are present wherever people buy on-the-go products such as outside cafes and takeaway restaurants. In this way, coffee cups and takeaway food containers would be put for recycling immediately.
The BPF also suggest that fines for littering should make it clear that littering is both unacceptable and irresponsible. From their press statement, it wasn't clear how the government would enforce the fines for littering and whose responsibility it would be.
Conclusion
Finally, until all the evidence has been called, it isn't sure what the government will decide about the problem of single-use plastic items and whether a charge is the most suitable measure.
If it's decided that levying a charge is the only way to deal with the problem, then inevitably British consumers will bear the brunt of the costs. However, it's almost certain that we'll see a change in people's eating and coffee-drinking habits. Some people might prefer to bring a thermos of tea or coffee to work from home instead of buying a takeaway one. The irony of this is that a charge might mean that people end up saving even more money. If you are short of cash you can always get a short term loan from Cashfloat.