Exploring The World Of Credit Cards
– Chapter 9b
Is your credit card debt running scarily high? Are you wondering, 'Is there any way I can get out of this?' This article from Cashfloat, offers you advice for tackling credit card debt and getting rid of your financial problems.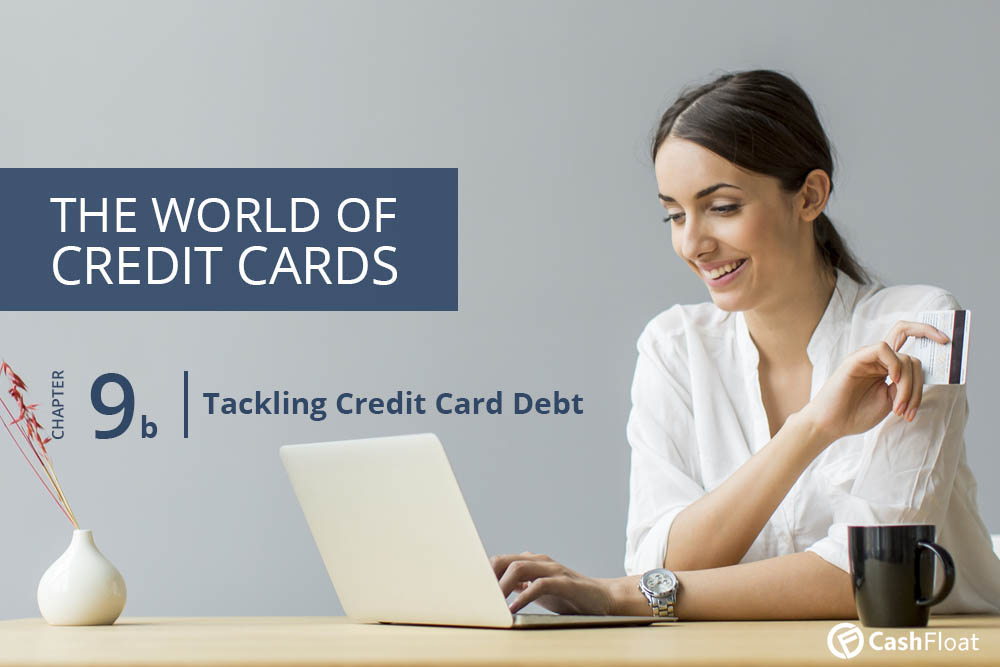 Story highlights
There are many debt counselling services in the UK
Pay off your debts before putting away savings
Always have emergency money stowed away for times if need
Tackling credit card debt is a must for all those in debt. Consulting a debt professional can help you get back on your feet quicker. Read about the negative affect of borrowing money, especially when you are already in debt. Telling you friends and family about your debt issues can also be a relief. Find out which debt payments should be paid back first. Finally, there are many resources to help you with tackling credit card debt.
As the saying goes, prevention is the best cure. We firmly believe that the best credit card debt help we can offer is to help you avoid getting into it in the first place.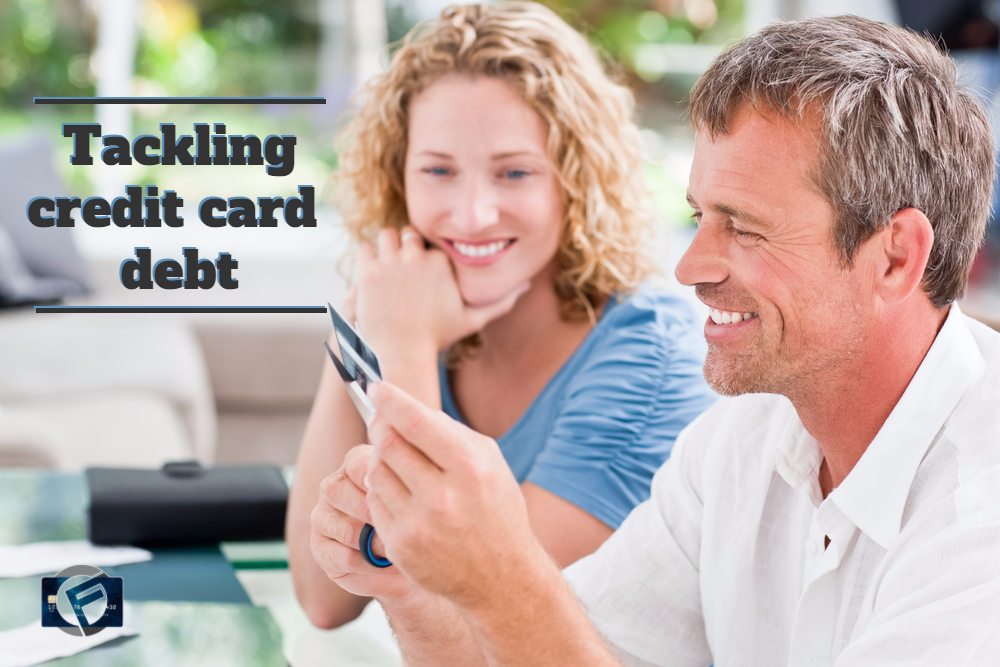 Borrowing money
Borrowing money to pay off debts is a definite no-no. This isn't always real credit card debt help as you often end up worse than when you started. That being said, there are certain situations where this may be good. Refinancing, as it is known, can sometimes be an answer to debt problems. However, if you are struggling it can make the situation worse. There are two main ways of doing this:
Credit Card Debt Consolidation
Yes, you can lower interest charges by taking out a personal loan to pay off debts. But, think ahead and imagine how long it is going to take you to pay off the loan. Read more about debt consolidation loans to be fully aware of what you are doing.
0% APR Credit Cards
The other option is to transfer the balances of credit cards onto one 0% interest rate card. This can work if you are a diligent payer and are sure that you can clear the debt before the high rate comes in at the end of the free period.
There are other options, but they are rarely a good choice. For example, taking a wagedayadvance to pay off a credit card bill is likely to end badly for you. Unless you know you'll be able to pay off the loan very quickly paying less interest than you would have paid on the credit card debt.
Overall if you can manage without resorting to more borrowing, you will be better off once the debts are cleared.
Taking Control Of Financial Problems
Being in debt can leave you feeling frightened and isolated, but it doesn't have to be that way. Taking control of your finances can help you to feel better. Although this is simple, it is not always easy.

Having totalled up your credit card debt, if the figure is so large that it makes you panic then now is the time to get some outside help. There are lots of debt counselling services in the UK, and you can get advice either in person or by ringing. No one will judge you. This is the first step to getting back control of your financial situation.
Tackling Credit Card Debt
Making an immediate start to tackling debt will help your state of mind. If you have the self-discipline to form a plan and carry it out, you will be well on the way to getting back on top.
Once you have acknowledged that you do have a problem with debt, it can be a relief, and you can begin to change spending habits straight away. Additionally, telling your family about the problem will also come as a huge relief. Family backup can help you to make the changes you need to tackle your debt crisis.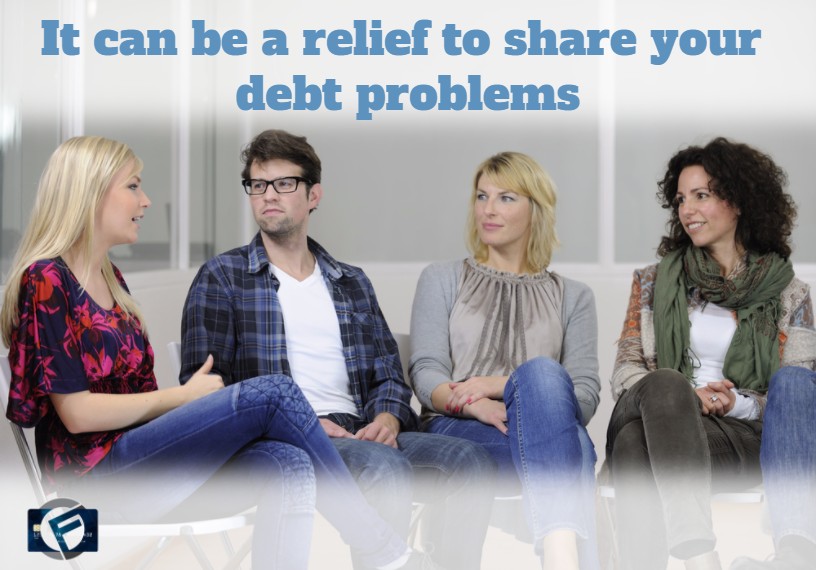 One simple step that can be of assistance is to contact the credit card provider and ask for help to clear the debt. The lender may offer to reduce interest charges or to allow you a period where you can pay less until your finances improve.
Credit Cards – Paying More Than The Minimum
When you first get a credit card and have racked up debt to the credit limit, it is easy to get into the habit of only paying off the minimum amount due. This is how the provider makes money. This kind of behaviour can lead to credit card debt.
A credit card debt of £3,000 that you take out when you are 21 could result in you being many years older before it is cleared if you only make the minimum repayment.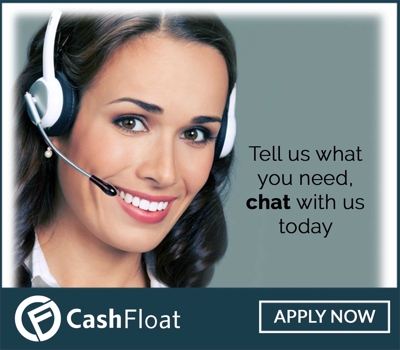 Most card companies specify that the minimum repayment is a percentage of the outstanding balance or a minimum figure e.g. £5. There are rules in place that state minimum payments must be at least 1% of the balance owed and any other costs such as the annual fee.
Interest Charges And The Reducing Balance
It is important to remember that the minimum repayment will cover the interest charge so that the balance will go down each month. But, as the balance reduces so does the minimum payment figure which makes the debt last longer. The finance company will always win if you do not make higher payments that the minimum required.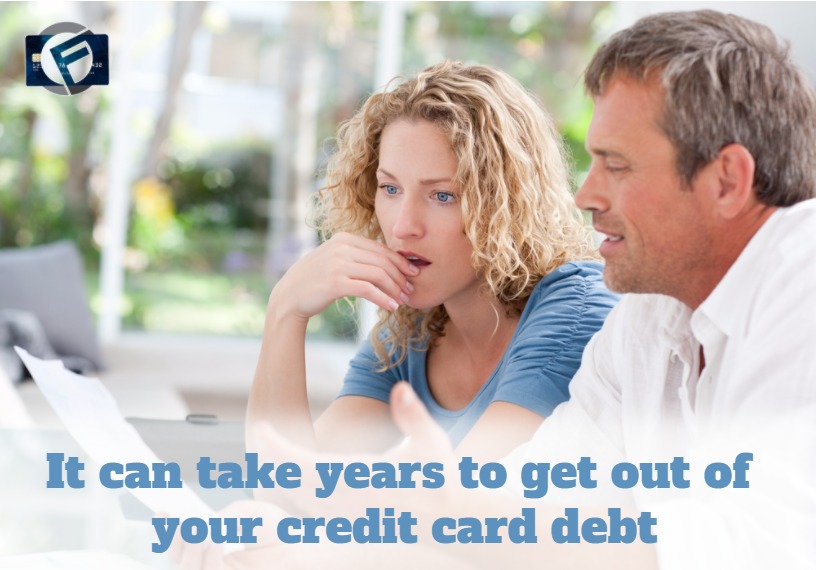 See this example: £3,000 borrowed at 17.9% and the first repayment is £71.50. The next month this reduces to £70.75 and so on. Fast forward to twenty years later, and the minimum payment is just £6. If no more were ever added to the balance, it would take over 27 years to pay off this relatively small sum. And the interest charged would amount to £4,000.
One simple way of tackling credit card debt is simply to fix the repayment amount to the first monthly figure. In this way, you can get rid of the debt far earlier and save thousands of pounds in interest charges.
Savings And Debts
Although interest rates for savings accounts are at the lowest for many years. The advice of experts is to have at least some emergency savings. And to put aside some money for the future.
Saving money starts by removing all possible debts
Click To Tweet
However, if are tackling credit card debt, is it better to clear that first? Or to continue to save and make lower monthly repayments?
This question is simple to answer. With savings rates low it is always better to clear your debts before trying to build up a nest egg for the future. By all means, keep some emergency money to cover the costs of a breakdown or a family crisis. But when possible pay off as much as you can to clear your debts faster.
Prioritising Debt Payments
All financial advisors will recommend prioritising debt repayments. Keeping the roof over your head is the priority. So make sure rent or mortgage payments are top of the list of priorities when making payments.

Credit card bills are classed as non-priority payments by the experts. And if, after paying all your priority payments, you find you are unable to meet your full financial commitments, contact an objective outside organisation for help.
A debt counsellor will be able to advise you how to contact creditors to reduce payments. Or to cancel interest charges so that you can repay the debt more easily.
Solutions To Debt
There is a long list of options for dealing with debt. These range from a simple debt management plan to the more extreme process of bankruptcy. There are also debt relief orders that can be arranged or an Individual Voluntary Arrangement plan.
All of these solutions are available. However, if you can put into place your own budget and cut back on spending, then these more radical pathways to clearing debt may not be needed.
Creditor's And Their Rights
County Court Judgements
As already explained creditors have certain powers over secured debts, but for credit card debt their powers are more limited. However, it is useful to know just what could happen if you cannot meet your financial obligations.
A payday direct lender can make a claim through the County Court to get back their money. Before that happens, you will be issued with a default notice or letter advising you that court action is imminent.
If you ignore the notice and the case goes ahead, the court will issue documents asking you to respond to the claim. In the response, you can admit the claim, defend your position or just acknowledge the service of the claim.
Admitting that you owe the money and making an offer to repay at a lower rate might sometimes prevent you having to go to court and an order will be issued for a monthly amount.
Refusing to pay will result in a court hearing, and if you do not turn up for the hearing, a judgement can be entered by default. The resulting court order will state exactly how much you have to pay and when.
Creditors Rights And Access To Your Money
The other option is to transfer the balances of credit cards onto one 0% interest rate card. This can work if you are a diligent payer and are sure that you can clear the debt before the high rate comes in at the end of the free period.
If a court order has been issued, then a creditor may be entitled to take money directly from your bank account. Of course, if you don't have any then this is a moot point. But, supposing you had been made redundant and had a payout. The creditor could have access to these funds if you do not pay off any court order judgement.
Similarly, a creditor can apply for an attachment or earnings order which means they can take money directly from your salary before you get paid.
Finally, a creditor can apply to the court for an order to obtain information about your bank account. Under this type of order, they can also learn about any property that you own or if you are due any large bonuses in your salary.
As you can see, creditors do have a range of rights that can assist them to get back any money that is owed. However, creditors are not allowed to harass you while they are in pursuit of their money.
Resources available to help with tackling credit card debt
If you are in a situation where you are struggling with massive amounts of credit card debt then getting some advice is essential. Many organisations can provide resources and these range from online money websites to the government-sponsored National Debtline.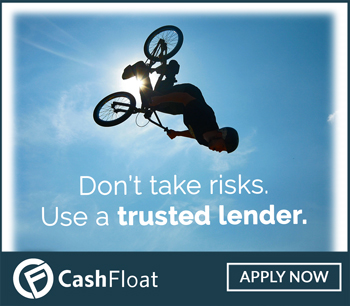 Assistance is available for making payments to creditors, drawing up a household budget and organising a personal action plan that will help you to deal with the problem of card debt.
If you have come to terms with the fact that you owe just too much money, then it is time to get help and to get your financial life back on track.
Asking yourself some searching questions might help you to acknowledge the debt situation. So, think about these few questions:
Are your monthly debt payments such that you are just about surviving?
Do you know exactly how much you owe?
Do you lie awake worrying about the next bill that is due?
Have you left monthly credit card statements unopened?
Are you constantly looking to borrow more to pay off debt?
Do you panic when Christmas or a special birthday is imminent?
If the answer to these questions is Yes, then you probably need to get help sooner rather than later.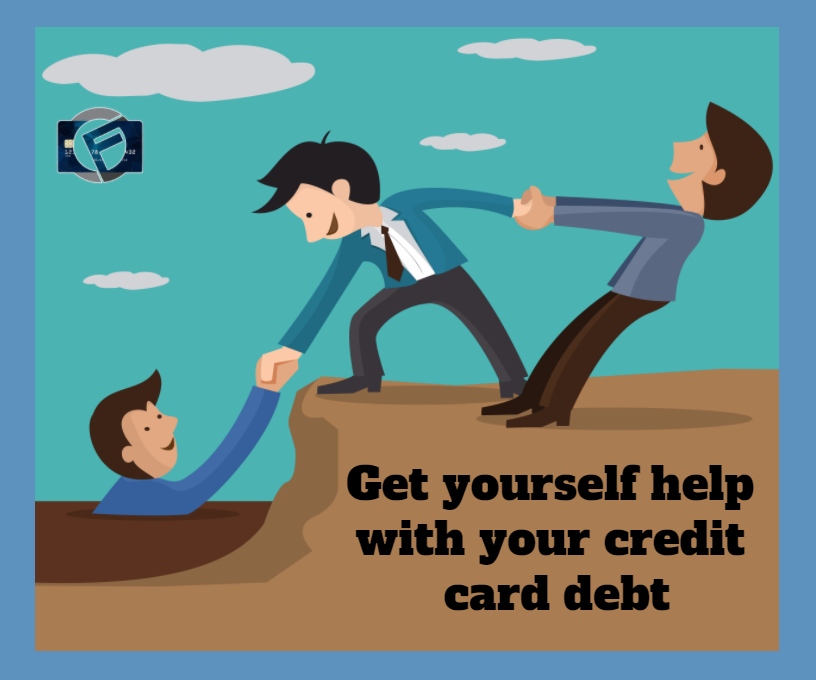 No one likes to think about debt but it is a fact of our daily lives, and this article was written to help you understand how credit card debt can happen and what you can do about the situation.
The next article in the Exploring The World Of Credit Cards series looks at using a credit card safely and responsibly.
Tackling Credit Card Debt Summary
In this article, short term lender Cashfloat explored all the aspects of tackling credit card debt. You should try steer clear of any borrowing when you are in debt, including taking out any payday loans. If you are in debt, do all you can to help you get out. Sharing you debt problems with family and friends can help you with tackling credit card debt more easily. Make sure to clear all your debts before saving money. At the same time it's still a good idea to keep an emergency fund for times of need.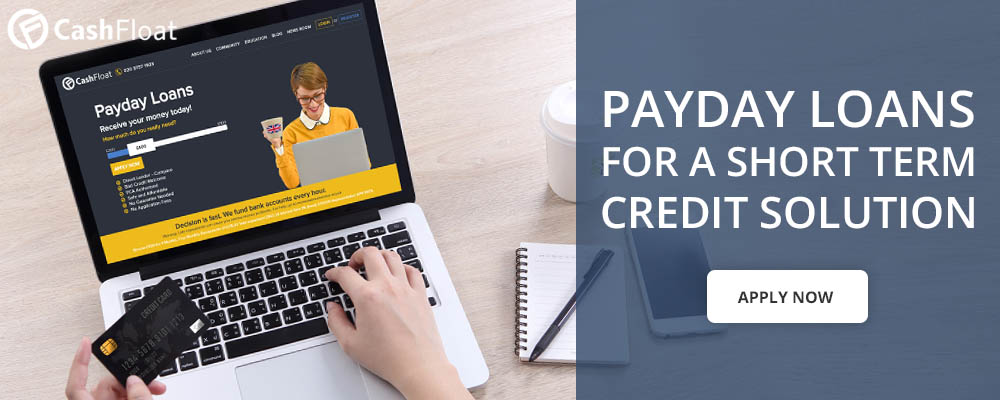 Elizabeth Redfern is a born and bred Londoner who loves the city life. She is a proud chocoholic who enjoys reading, jogging and eating – especially chocolate! Elizabeth attained a first class degree in Mathematics but chose to make a career out of her real passion, writing. She has published many poems and short stories, but decided to join the Cashfloat educational channel writing team because she is passionate about helping people take care of their finances leaving them free to enjoy the finer points of life – most notably (in her opinion), chocolate!