Payday loan approval rates are dropping, leaving many with no sources of credit this Christmas. Are claim management companies behind this? The Cashfloat team carried out some in-depth research into the dropping approval rate for payday loans, and unearthed some troubling reasons.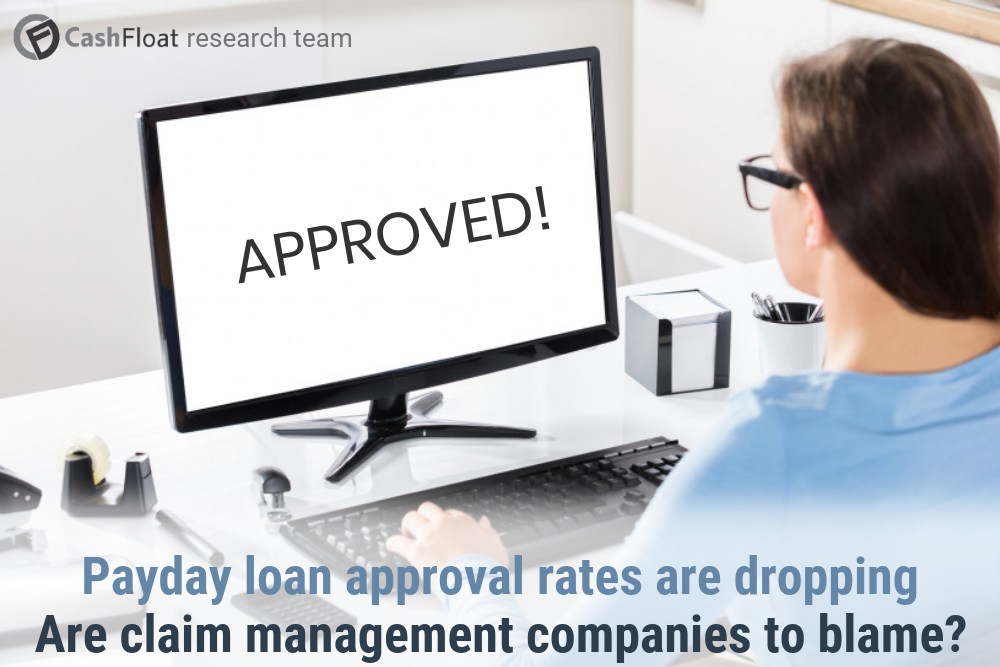 Here are the key findings from the research:
Approval rate is 19% lower this year than last year. We based this on samples of over one million applications.
Lenders are tightening their criteria and lending to less people.
This is partly because many lenders are suffering huge losses from the rise in payday loan complaints. Thus they are seeking to limit this.
There are growing concerns about claim management companies' methods of obtaining leads. As a result, lenders are more likely to steer clear of applications from brokers and affiliate websites.
Payday Loan Lower Approval Rates
As the holiday season approaches, more people find themselves turning to fast payday loans to cover the mounting expenses. However, the new research reveals that they are far less likely to be approved now. This is compared with the same period last year.
Cashfloat looked at statistics from over one million recent applications for payday loans in the UK, and compared it with a similar sample from 2017. They found that the approval rate was 19% lower this year than last.
Tighter Lending Criteria
"We discovered that lenders are tightening their criteria and declining a much larger proportion of applicants than they were last year." Says Jeremy Lloyd, CEO of Cashfloat. "We decided to try and find out why, and came up with some rather shocking insights."
Claims management companies
One of the biggest factors in the lower approval rate is the recent rise in payday loan complaints. Regardless of whether a claim is upheld or not, lenders have to pay £550 in fees for every claim submitted to the Financial Ombudsman Service.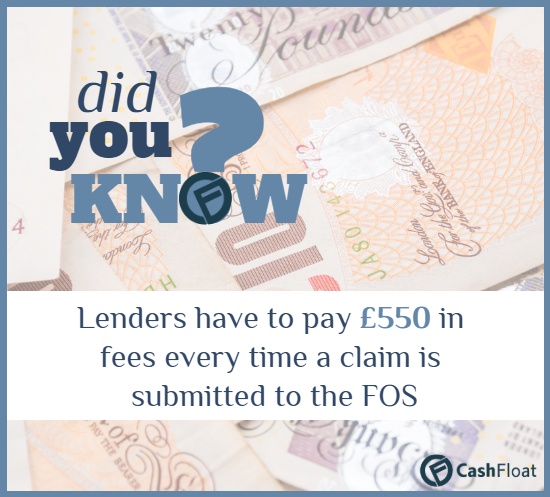 As the PPI complaint deadline draws closer, many claim management companies (CMCs) have turned to payday loans as a new source of revenue. CMCs have been encouraging every payday loan consumer to place a claim and escalate it to the FOS if it fails. This means that CMCs are a leading cause behind the current financial struggles of many large lenders. Most notable among these is Wonga, who had to shut down due to the overwhelming number of claims.
There have been several concerns raised among payday lenders about the behaviour of claims management companies. Particularly, concerns about how CMCs are obtaining their leads. This has caused lenders to start treating applications coming from brokers or affiliate websites with more suspicion. It is worth noting that CMCs will not be regulated by the FCA until April 2019.
Payday Lenders' Response
As a result of this situation, lenders are tightening their lending criteria. Unfortunately, this leaves thousands of people stranded for credit in the weeks leading up to Christmas.

Here at Cashfloat, we've managed to avoid this situation by refraining from actively advertising and merely offering our loans to those who are looking for it. Our team of highly-trained underwriters work hand in hand with our own technology to assess each applicant's financial status and credit history. They work on determining whether the applicant will be able to afford their loan repayments along with their regular monthly expenses. We refrain from offering quick loans with no credit check. We also make our application and repayment processes clear. Responsible lending is the core of our business.
Other Lenders Affected
Other lenders who rely heavily on brokers and affiliates. They may also as pro-actively advertise their product to people who may not be suitable for it are struggling more with the current situation. Wonga has already closed doors due mostly to the increasing volume of payday loan complaints. Other lenders are afraid of following suit.
This plays a large role in the decline in approval rates, with 19% less people being approved for a payday loan than this time last year.
Conclusion
So, is the rise of claim management companies dealing with payday loan complaints purely a positive phenomenon, as they help the victims of irresponsible payday lenders? Or are their actions having the undesirable side-effect of locking thousands of people out of credit, as lenders tighten up their lending criteria?
For more details about the results of our research, please contact Kelly Richards:
020-3757-1933
kelly.richard@cashfloat.co.uk