Being caught for illegal downloading of films or even viewing TV in the UK without a television licence could be expensive. Check out this free guide to find out what you can do safely to watch movies online for free legally in the UK.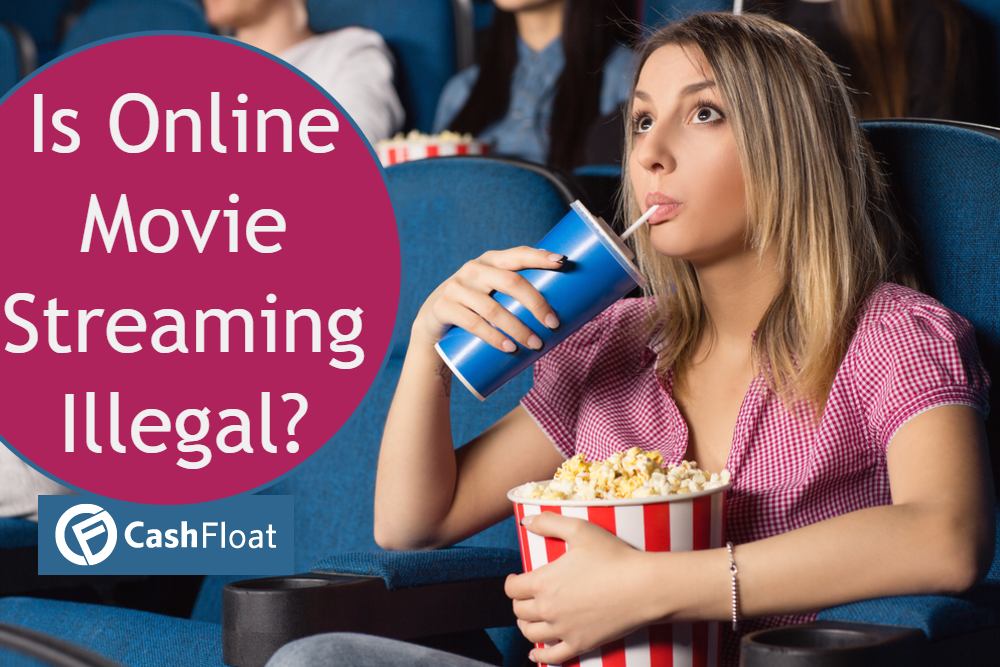 Story Highlights:
Learn how to watch movies online for free in a legal way
Learn the correct way to use BBC iPlayer at home and abroad
A colour TV license costs £147 a year per household
How to Watch Movies Online for Free
Basic Sky or Virgin cable bundles start at over £20 per month. With add-ons to movies, boxed sets, kids TV, sports and the extras, a monthly bill of £80 a month or more can quickly become a reality. Adding boxes to view TV in other rooms costs more than &poun;10 a room each month. This can very easily take the bill to over £1200 a year. This article from Cashfloat will guide you on where to find legal online entertainment systems so that you can protect your online safety as well as avoid fines. You shouldn't need to pay too much to watch movies online for free in the UK.
There are many ads on social media and elsewhere to tempt us to look at ways of saving money on TV. Many of these "services" use a "Kodi" box or similar. For a one-off fee followed by modest monthly payments they tempt us to sign up for all bells and whistles TV via our broadband internet connection for a modest outlay. This is in addition to the compulsory purchase of a television licence.
We will guide you through what you cannot view without breaking the law in the UK. Streaming movies via the internet does not directly break TV licensing laws in the UK. However, it is illegal as it contravenes international copyright laws. We will take a look at this particular aspect of breaking the law, and the potential penalties later in this article.
In this article, we will look at:
Free live TV
TV licence number
How much is a TV licence?
TV streaming sites
How to watch movies online for free
Is watching BBC iPlayer illegal?
Is streaming movies to watch movies online for free illegal?
Can someone fine you for streaming movies?
Save money on cable on demand
Free live TV
Is there such a thing as free live TV in the UK? The simple answer is no!
The UK government mandates that you must pay for a TV Licence to view any free live TV. This is mandated under the Communications Act 2003 and Communications (Television Licensing) Regulations 2004. Under this legislation, it is an offence to watch or record television programmes as they are being shown on any channel and on any broadcast platform. You also cannot download or watch BBC programmes on demand. This includes catch up TV on BBC iPlayer without a valid TV Licence.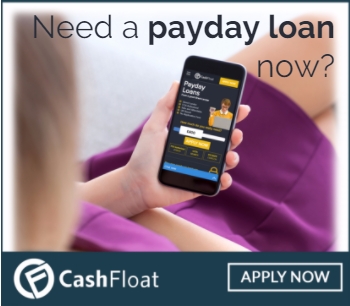 TV License Renewal
When the new year rolls around, it is time to renew your TV license. This is one of the expenses that falls into a specific category. If you don't have enough cash ready to pay the license, and still want to watch TV, it may be worthwhile for you to take out a pay day loan in order to pay the yearly subscription. Watching TV without a subscription means you could be fined. The maximum fine is £1,000, and you may like to avoid this, by taking direct lender payday loans UK. Should you be fined £1,000, you will still have to pay the yearly subscription on top of the cost of the fine.
Do you enjoy relaxing at the end of a long day, by sitting in front of the TV screen? It may be worth your while to take out a short term loan in order to be able to continue unwinding at the end of the working day, if you don't have ready cash to pay to renew the license. Although there are always loopholes in the law, it is not worth trying to be too clever. Rather be covered by a license, and watch TV with a clear conscience, and no fear of being fined.
Watching BBC iPlayer Online
A recent amendment to the legislation, in autumn 2016, has closed one of the few loopholes some viewers were able to take advantage of previously: It is now illegal to download or watch BBC iPlayer programmes on any mobile device anywhere in the country. This applies regardless of what device you are using and to any internet provider you use for your connection.
It will be interesting to see if there is ever a test case in the courts. It would appear that you, the viewer, would be liable. But what about the business owner/manager? Would they also be guilty of permitting you to break the law by exceeding their TV Licence provision? No doubt this will be a field-day for some enterprising lawyers!
You should take extra care if you are travelling and wish to watch movies online for free or download from the BBC iPlayer. If you have a TV licence at home, it covers your mobile device while you are travelling. This is as long as it is using its own built-in batteries wherever you are in the UK.
However, if you plug your device into to the mains to use it, your home TV Licence does not cover you. You will need to check that the premises you are using the device in are licensed. This will allow you to use your device on BBC iPlayer. This could become complicated for venues such as hotels or pubs. This is because their basic TV Licences are for up to 15 TV receivers. Extra money will need to be paid for each extra five.
TV licence number
Your TV licence number is a ten digit number clearly shown at the top of your existing licence. Your TV Licence number will also show on any bank statement where you pay your fees by Direct Debit.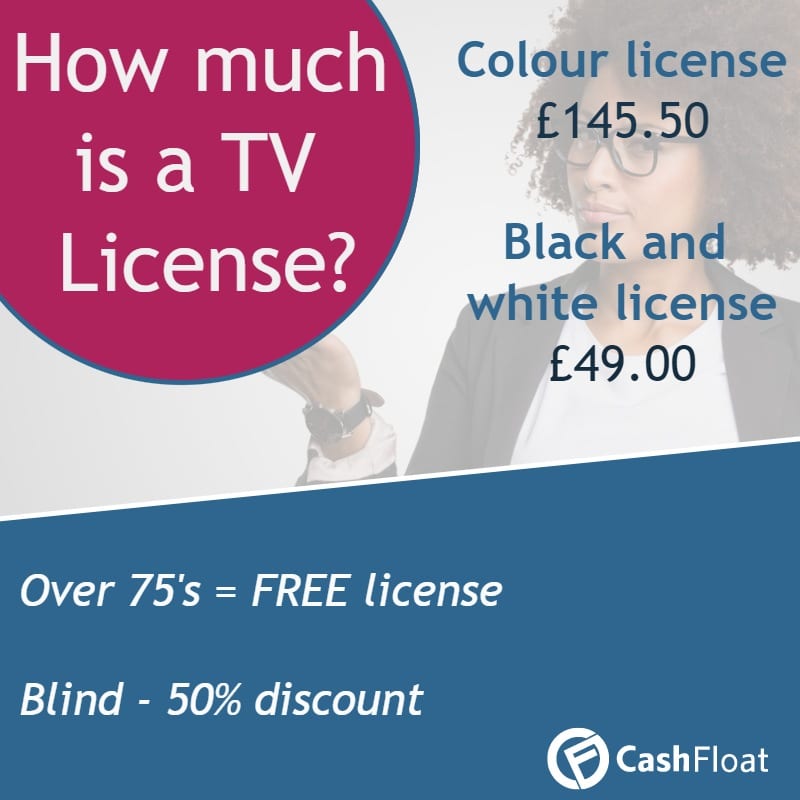 The licence fee only rises when a government accedes to requests from the BBC, and to a lesser extent Channel 4 which is partly funded by the licence fee, for an increase. Certain types of a residential home have special fee schemes available. Licences are issued in one name only. However, they cover use by all members of a household, along with visitors throughout the premises.
Can I be fined for not having a TV Licence?
Yes, you can. Since 1991 the BBC has been the relevant licensing authority for TV licences in the UK. The BBC maintains a central database of over 31 million properties in the UK. Conveniently, all its enforcement officers have direct access to this information. Therefore, they can tell in an instant if the television in your home is licensed or not. Failure to have a current TV licence results in a penalty of up to £1000 plus costs. (Note: The fine in Jersey is up to £2000, in Guernsey up to £500). The BBC targets suspect properties from it's central database. Its fleet of TV detector vans operate throughout the country and can determine how many TVs are operating within any address. They can even see what channel you are watching! This is without even needing to enter the property.

It is important for pensioners aged over 74 to remember that they must have a valid free TV Licence. Failure to renew free licences on time annually renders views liable to the same fines as detailed above.
Licences are issued by addresses. The TV Licence is required regardless of how you obtain your TV signals. As such, any source including all the following means you need a current TV Licence: Freeview (via traditional aerial), Freesat or YouView, Sky, Virgin Media or BT TV, Apple, Roku or Amazon. Even watching YouTube downloads on a television set requires you to have an up to date television licence, as does watching "catch-up" TV.
Is watching BBC iPlayer illegal without a licence?
Without a valid TV Licence, it is. At home and on the move with your device operating off its own battery power source you will be covered by your home TV Licence.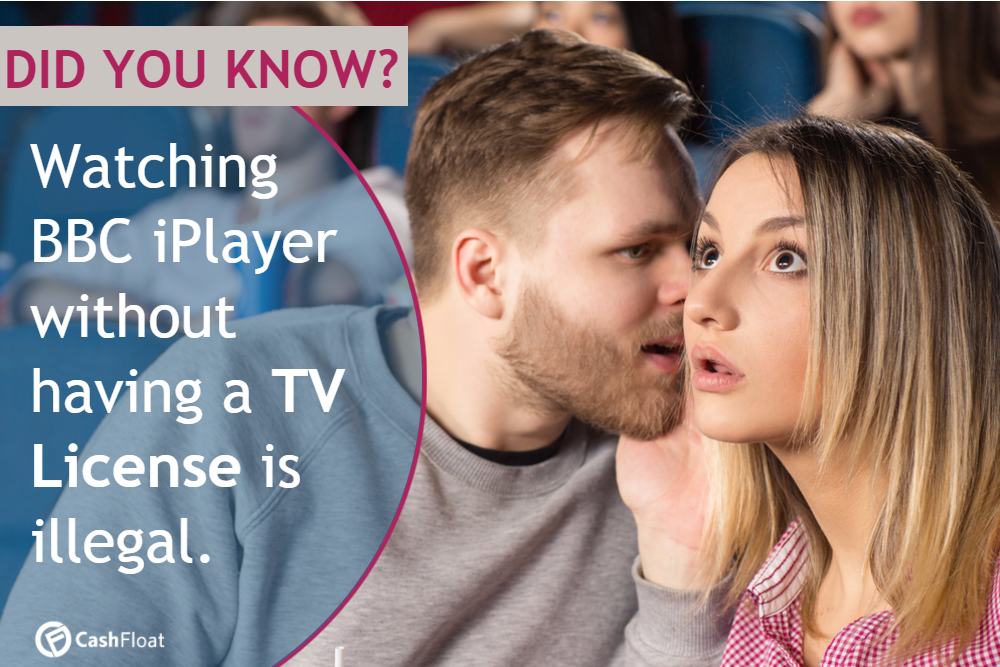 However, watch out! If you plug in the device you are using to watch BBC iPlayer, you will need to ensure the premises you are in is licensed. Otherwise, it will be illegal. Be aware that listening to BBC iPlayer audio programmes and podcasts does not require a licence. Likewise, listening to radio services through analogue of digital (DAB) radio receivers does not require a license either.
TV streaming sites
TV streaming sites enable you to watch "live" content via your broadband internet connection. Streaming has blossomed as broadband speeds and capacity have increased. Streaming has virtually replaced "hard" copies of films, replacing the often illegally pirated DVDs of past years. Live streaming is also more attractive than downloading TV shows or films as it enables the viewer to watch "live", even from "catch-up" sites. This can be instead of having to download and store illegal copies of programmes or movies on your device. In addition, you can stream a movie that you have chosen. You don't have to suffer through a TV movie that you do not enjoy!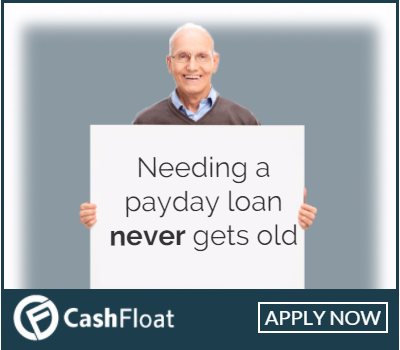 Are TV streaming sites legal to watch in the UK?
According to media reports, nobody has been prosecuted in the UK for streaming TV or films. This is because the licensing authorities along with the copyright owners (film studios, broadcasters, etc.) have decided to pursue the people actually facilitating the illegal streaming. Obviously, they are easier to locate and catch. Plus, closing down one website will result in a much larger effect on illegal streaming and downloading activity than going after individuals. Various regulating bodies removed many streaming and file sharing sites in recent years. In addition, some operators have been pursued through the courts. Consequently, some have got prison sentences and massive fines for allowing people to watch movies online for free illegally. Hopefully, this should deter more criminals from opening more illegal websites.
Is streaming movies illegal?
Movie streaming sites are similar to TV streaming sites, except they often tend to offer a place to watch movies online for free.
Basically, the advice from legal experts is that any service offering free streaming, or downloading, or to watch movies online for free, is probably illegal. The same legal situation applying to copyright material shown via TV streaming sites applies to video streaming sites. Of course, not in the TV licensing situation unless you stream your movies via television.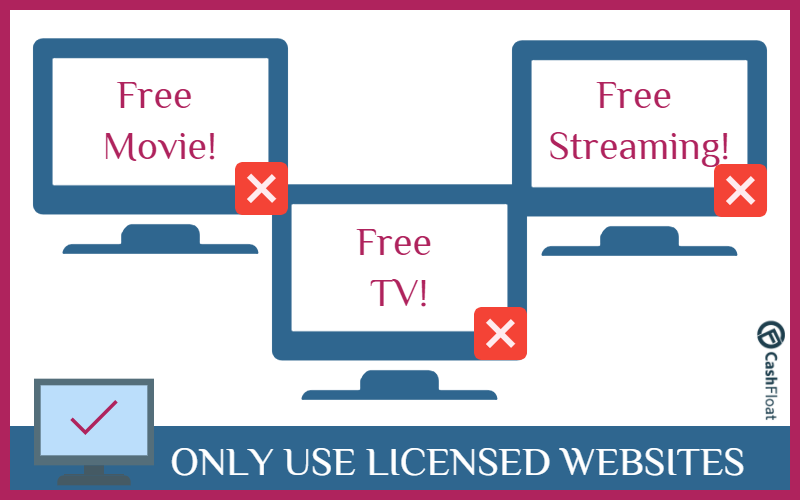 Can someone fine you for streaming movies?
Theoretically, you can be prosecuted for streaming movies illegally or if you watch movies online for free, illegally. As noted above, nobody has been prosecuted for downloading movies illegally in the UK – yet. Basically, this is probably because the illegal streaming and downloading by end-users is simply too widespread for film copyright owners and organisations representing them to track.
The UK Federation Against Copyright Theft (Fact) represents the interests of copyright owners, along with cinema owners and legal streaming services such as Spotify. They have instead focussed in recent years on trying to shut down streaming and illegal download websites. Where possible, they have prosecuted illegal operators. They have not done this so much to recover lost revenue, but as a deterrent to others considering or operating illegal websites or streaming services where people can watch movies online for free illegally.
The focus of the UK authorities on the illegal distribution via streaming or download services has resulted in some successful prosecutions. In 2012, a man operating an illegal site called Surfthechannel.com was found guilty on two counts of conspiracy to defraud. He was sentenced to four years' in prison with an order to repay more than £71,000 to copyright owners or face a further 21 months in jail.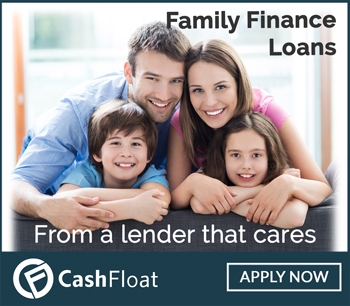 Are there other dangers in illegal streaming or downloads?
Any connection to criminal activity can put you, and your equipment at risk. In the UK and many EU countries, the major internet service providers (ISPs) have been required by the authorities to sign up to actions to try to identify and prevent illegal activity on the web. Along with security services such as GCHQ, commercial organisations such as ISPs can quickly detect if you are using illegal streaming or download services. Targeted individuals identified using illegal services will initially be contacted by their ISP with a written warning to desist from the illegal behaviour. If they do not comply by desisting the ISP can then withdraw internet services and optionally also report offences to the authorities. Funnily enough, this can be simply from wanting to watch movies online for free!
Even worse than possible sanctions from the courts or ISPs, is the simple danger of connecting to illegal websites in the first instance. It's rather like dealing with counterfeit suppliers of tobacco, alcohol or perfumes. Do you really know what you are getting from the criminal you are dealing with? If you are "lucky" you may get genuine products which have been "knocked off" or stolen. You could be consuming counterfeit goods which are dangerous or poisonous. A similar situation applies when you deal with internet criminals or fake lenders offering online loans.

Real Dangers of Using Illegal Websites
As the authorities have cracked down on illegal operations in western democratic states with good rule of law, the pirate download sites and illegal streaming sites have increasingly been forced into jurisdictions where criminal activity is rifer. As with illegal hacking operations, illegal streaming and download sites now often operate out of countries such as Russia or China. Generally, this is beyond the reach of the UK authorities. Just as when America truly was the "wild-west" and during the years that the Mafia or other criminal organisations corrupted many big cities, the internet is now rife with dangerous criminal gangs. Many believe that many of those operating in illegal internet hosting and websites work closely with criminal gangs. These gangs may deal in drug running or illegal weapon smuggling. These people are not interested in customer service in the traditional sense. Do you really want to deal with such people?
Dangers when you Watch Movies Online for Free
While some sites, for a period, may appear to make money through annoying pop-up adverts, their big income is provided by illegal activity. Ultimately, when accessing illegal websites, you are leaving yourself open to being hacked or having malware installed. Because of this it may not be a good idea to watch movies online for free.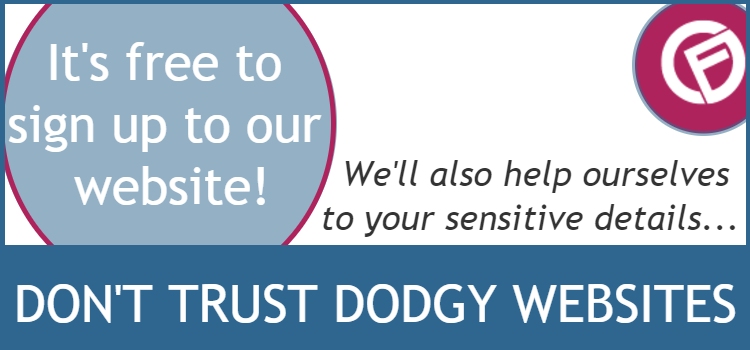 Personal information including log-in details to email and social media sites, personal online banking or credit card information is worth big money. In the underworld of online crime, your information could be on the market!
Do you really want to risk having your personal information sold on to criminals? They may want to rob or defraud you! Do you want your computer to be part of an illegal network of bots aimed at spying on sensitive commercial or government websites? Can you afford to have your PC, tablet or smartphone overrun with viruses or malware? These may corrupt all your files and make your equipment unusable! This may sound far-fetched, but it is the reality of internet crime in the 21st century.
Cyber Crime
Cyber crime is nothing new. If, for instance, you were to receive an email or see an advert about low interest loans from a new lender you'd never heard about, you wouldn't immediately give them all of your details. For example, Payday Loans Net is a secure lender; we are fully authorised by the FCA, our website is secure (you can tell by the little padlock in the URL bar), and we make all our terms and conditions clear before you apply for a low interest loan. Just as a sensible user would make sure to check all of these features, so too you should check any website before entering your sensitive details.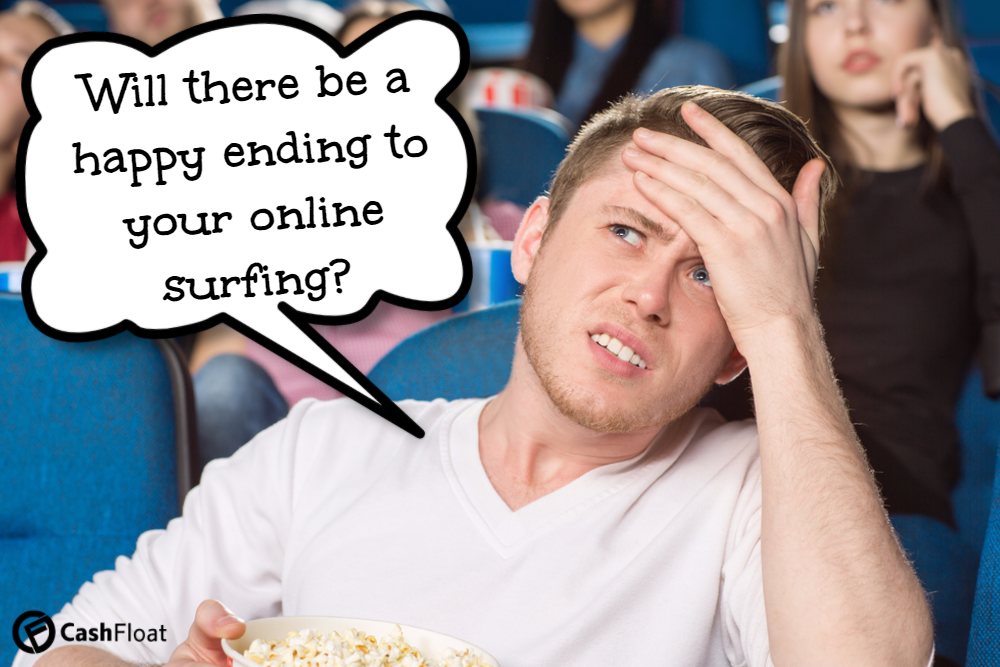 Legal streaming services such as Spotify and satellite/cable operators now offering more modestly priced streaming of movies. As a result, it makes sense to stop and think before exposing yourself to illegal sites. You don't need to go to the underworld of illegal websites to watch movies online for free or listen to good music!
Save money on cable on demand
TV and movies on-demand services are becoming increasingly popular in the UK now. Many people, especially younger generations, are turning away from the fixed timetable of broadcast programming. Instead, they are opting for on-demand services instead. Busy lifestyles and a desire to "binge-watch" entire series of blockbuster TV dramas have helped promote on-demand services. There is also a preference by many to save money by avoiding getting tied in to expensive subscription services. Mostly, this is because no one really watches 99% of the hundreds of channels on offer for 2 years. With cable on demand services, fed via your broadband connection, you only pay for what you want to watch, as you watch it. In this way, you are not being tied into long-term, expensive contracts.
Price comparison websites come into their own to enable you to find the most economical way to purchase the TV or movie services you desire. Even the BBC is getting in on the game of providing advice about which on-demand services could best meet your needs. The Radio Times, a respected publication which has existed since before television came to exist have produced their own guide to services and prices of the major on-demand services such as Netflix, Amazon Prime, BBC Store and others.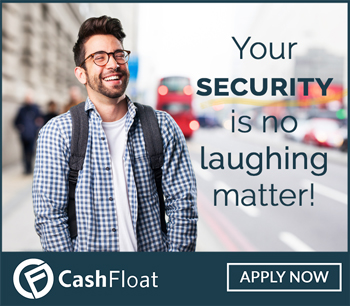 Save Money by Avoiding Fees and Charges
Whichever route you choose, legal or illegal there are costs which can be very high. Getting caught without a TV Licence can end up costing you as much as the most expensive Sky or Virgin packages. Can you really afford to risk being fined £1200 or more each year without getting into debt? Could you satisfy your entertainment needs for much less? Possibly, this could help you put the savings into a fund for other treats or activities. You could start doing activities that you normally miss out on due to a shortage of money every month?
Before committing to an expensive TV package, or risking the expense and dangers of illegal streaming of TV or movies, consider if you can enjoy most of what you need on a much more modest budget. Many people can satisfy all their home entertainment needs with Freeview. This method of delivery claims to deliver at least 70 TV channels, 15 HD channels, and more than 30 radio stations representing over 95% of the UK's favourite programmes. They claim to offer 27 of the top 30 UK TV channels free of monthly charges.

How to get Freeview Reception
Most new television sets sold in the UK come with built-in Freeview reception. If your TV does not have this, you can purchase relatively inexpensive Freeview digital set-top boxes for a one-off purchase price. Once you install your Freeview TV or Freeview set-top box, there are no monthly fees. Think of the savings you can make to your monthly household budget.
Freeview is available in most UK locations. Just enter your postcode and house number on their website to see if you can receive their free multi-channel TV services.
Conclusion – How to Watch TV or Movies Legally
So, do you need to spend vast amounts on the most expensive cable or satellite TV packages? Most of which you may not watch? Or, would you prefer to save potentially over £1000 a year – even after paying £147 for a colour TV Licence? Naturally, it's your choice – but you know which one will help you avoid taking unnecessary personal cash loans.
View smart, keep legal and avoid the streaming crooks, stay out of debt and save money for real life adventures or luxuries.
Have you found yourself in a financial emergency? Don't worry! We can help. Cashfloat can offer you direct lender loans at a good price. We have flexible repayment options that allow you to pay whenever you have the money, thereby saving on the total interest.