A gift card is regarded as one of the most popular gifts for shoppers and recipients. But are gift cards really worthwhile? Let us take a closer look at this increasingly popular choice of gift and some ways to enjoy them, while reaping the maximum benefits.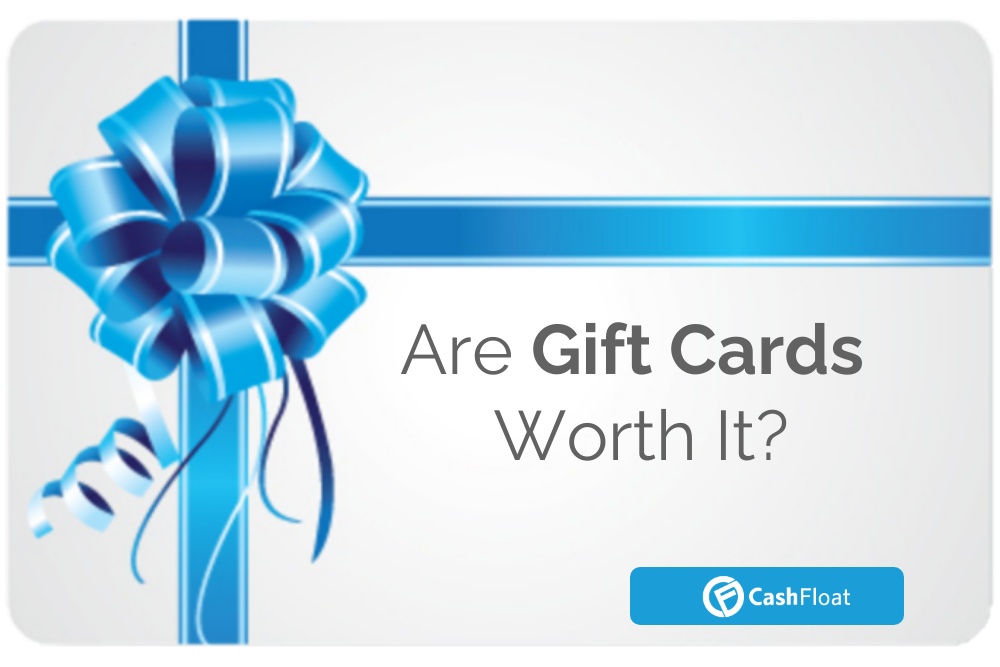 In this article we will be looking at:
Reasons why gift cards are so popular
When do gift cards expire?
Ways to make the most out of your gift card
The pros and cons of gift cards
The UK's favourite gift cards
Exchanging and buying unwanted gift cards on line
Unusual gift card ideas
Who buys gift cards?
Story highlights
There is no law stating how long a gift card should last
Many people offer gift cards for sale on eBay to exchange them for cash
One4all Gift Cards are accepted in over 50,000 outlets in the UK
In this article we discuss the pros and cons of giving a gift card. At Cashfloat, we try to help our consumers to budget their money wisely. We understand that every pound counts. So, we are constantly on the look out for practical ways to help our consumers save money. Buying gifts can be quite costly. Here you will be able to decide if a gift card is the best gift for you.
Gift Cards UK – The History
Gift cards started coming in back in the 1930's in the form of book tokens. Their popularity has risen each year ever since. Boots were the first store to introduce a gift voucher that could be redeemed in any of their shops. Many other big stores followed closely. Today the paper vouchers that were easily lost have been replaced by gift cards. These are prepaid credit cards that are redeemable in all kinds of businesses. Many people choose to give gift cards as presents. Gift cards appear to be a bit more personal than giving cash that can be easily spent on other things as opposed to a personal gift.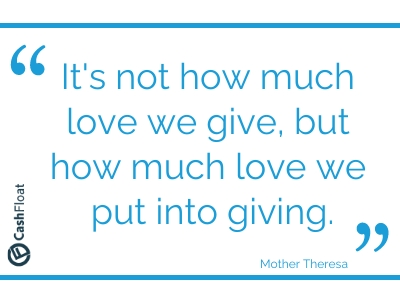 A gift card can make buying a gift for someone an easy task. You can't really go wrong when the choice of the gift is left up to the receiver. Gift cards can save the embarrassment of giving the wrong present. Even though they are the equivalent of giving cash, it looks like you have made a bit of an effort to choose a gift card that they would like.
Do gift cards expire?
There is no law stating how long a gift card has to last for; it will depend on the store. In some cases, such as Amazon it can be ten years. Other gift cards can be valid for a few months. The usual expiry time for gift cards issued by High Street stores is 24 months. This information is usually found in small print on the back of the card. What you won't find though, are the beginning and ending times of the validation of your gift card. Therefore, it is a good idea to make a note of when you received it. Alternatively, then you can usually check the expiry dates of gift cards with the store. It's worthwhile do so to avoid the disappointment of losing out, as millions of pounds worth of credit are lost every year.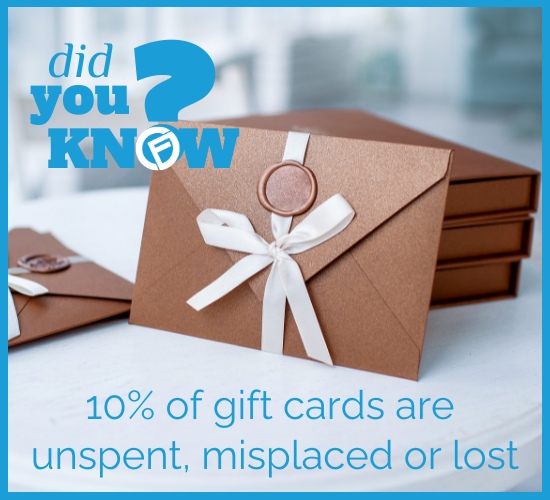 The good news is that you do not have to spend the value of the card in one go. Often the store will renew the 24 month validation period with a purchase or a balance check.
Here are 6 ways to make sure that you do not waste your gift card
Keep all your gift cards in one place. Make a note of their expiry dates so that when you do venture out, you can have them all with you. Then, you will have them at hand if you need to spend them quickly before they expire.
Register your card with the store. Some retailers offer this offers protection and saves them the hassle of replacing lost cards. Many stores offer rewards for doing this in the form of future discounts and reward points.
When you receive a gift card, you could take a picture of it and keep it on your phone. This will help you to find any reference numbers that you may need to quote if you were looking for a replacement card.
If you get a gift card that does not appeal to you, then you could consider cashing it in on one of many websites that offer a platform for buying and swapping unwanted gift cards. Many people offer them for sale on eBay to exchange them for cash.
Spend the gift card immediately. When gift cards are given as festive presents, then make the most of the January sales to secure yourself a bargain and spend it while it is still on your mind.
If you find yourself with an unused gift card, then you could always ask the store for an extension. Some stores do offer this service and it is in their best interests to do so as people tend to spend more than the value of the card once they are in the store. There is no harm in asking.
The pros and cons of gift cards
Advantages of gift cards
A gift card offers an incredible amount of freedom to the receiver. Firstly, then it allows them to purchase a gift that they would prefer. It also gives them the liberty of time and allows them to purchase the gift when they decide they want it.
The buyer can save a lot of money on having to post a heavy gift or the danger of sending something breakable. Today, gift cards can even be bought online and the receiver can get the gift card via email. This saves the buyer so much time and bother.
It allows the receiver the choice of what they want to buy while showing that a bit of thought has gone into the gift, as opposed to just giving a cash present.
It takes away the embarrassment and waste of giving a gift that is unsuitable and will go unused. Yet, it still makes the receiver feel special enough to see that the giver has taken the time to consider this and has chosen their gift card accordingly.
Disadvantages of gift cards
People receive many gift cards nowadays and can become confused and miss out on spending their cards before they run out. This is because gift cards have a wide range of expiry dates which can vary from 10 years to just a few months.
Gift cards can be rendered useless if the company were to become bankrupt. In today's society, this has been a widespread occurrence where people have been left with gift cards they can not use because shops have declared bankruptcy. Moneysavingexpert say this is one of the reasons they are not fans of gift cards, and if you do get a gift card you should spend it as quickly as possible.
A nice present has obviously taken up a lot of the giver's time and requires a lot of thought on their behalf. This can make a personal gift so much more meaningful than having to choose something yourself.
Discover some of the UK's best gift cards
A Visa gift card allows the user to spend their money with any retailer that accepts Visa card. It means that your gift to them can be spent on whatever they choose, from wherever they want to spend it. They are valid for five years or until the balance has been spent.
With the amount of choice that shopping from Amazon offers its customers, then it is no wonder that the Amazon gift card is a very popular present. The value of the card is credited to your account and is valid for ten years.
With so many people using Apple devices in the UK, iTunes gift cards are a very popular gifts. Particularly amongst young children and teenagers. The gift cards are sold in Apple Stores and from many other big name retailers in a wide number of denominations. The cards can be used in the App Store as well as the iTunes Store and the iBooks Store. This offers the recipient a vast choice of gifts that they can purchase.
These popular cards are accepted in over 50,000 outlets in the UK making them extremely versatile. You can personalise your card with messages or photographs, and they can be purchased at Post Offices or online. They do not have an expiry date, but there is a charge of 90p on the 19th month after the card was purchased. This charge continues monthly until the credit on the card has expired.
3 ways you can save money when buying a gift card
Watch out for promotions on gift cards. Large retailers, such as Tesco, occasionally offer up to 20% discounts on gift cards for other retailers that may be purchased in their stores. These are usually short promotions, but they are certainly something to watch out for and take advantage of. If you were to purchase a card for a shop that you personally use to shop in, then you could be saving a whopping 20% for your benefit as you would spend the money there anyway. Beware of restrictions that may be part of these deals such as where they may be redeemed and of their expiry dates.
Visit a website that specialises in unwanted gift cards online. There are numerous websites that specialise in providing cash for unwanted gift cards and passing them on for sale at reduced rates. You could choose to purchase one from the recipient's favourite store or see a wide array of other gift cards on offer to get some inspiration. Some websites offer discounts of up to 25% on selected gift cards which is quite a large saving.
Visit online marketplaces or check newspaper ads to find reduced gift cards. The well known online marketplaces, such as eBay and Gumtree are a great place to search for discounted gift cards from sellers who want to quickly trade in their cards for cash. These sites are also good places to search for last minute experience gift cards that are expiring and will be greatly reduced. Local newspapers are also a good source to find reduced gift cards. This would allow you to meet the seller if buying on line makes you nervous.
Popular gift card ideas
Experience days are something that are becoming increasingly popular as gifts as opposed to a present that can be bought in a store. With an experience, then the receiver may feel as though more thought has gone into the gift as opposed to a store bought gift card. You can find these on websites such as Groupon, Wowcher, Virgin Experience Days and Red Letter Days.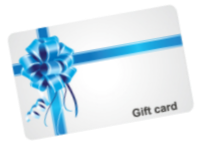 How you choose to package your gift card can make it that bit more special.
You could wrap the gift card to make it feel more like a real present. Or, you could wrap it up with an inexpensive bought present. For example, such as a wallet with the gift card tucked inside, a beautiful china tea cup for an afternoon tea gift card, or some home made book marks for a book store gift card. All it needs is a little bit of imagination.
The experience varies from the extreme to a simple afternoon tea at a stately home or nice hotel. You can treat them to theatre or cinema tickets, lunches and dinners at their favourite restaurants, or spa breaks and hair salon appointments. You could choose an experience. Or, let them make up their own minds and give them a gift card that could be used for anything they fancy. These sites have daily promotions where you can take advantage of huge price reductions.
Conclusion
A gift card, when given as a present, seems to have the right balance between a thoughtful gift and a cash present. In this case though, then the receiver has the freedom to choose what they desire for themselves. It can also save the time of having to shop for a present as you can buy them online and have them delivered by post. There are many benefits as long as you pay due attention to restrictions and carefully observe expiry dates. It seems that they will continue to be a very popular gift in the future, where both parties will enjoy them.
It's important to constantly pay attention to your budget, then to only to spend what is within your means. So while it's a good feeling to be on the giving side, the reciever of your gift would not like to know that you had to take an instant decision payday loan in order to fund their gift.