The Complete Guide to Coronavirus Financial Recovery – Chapter 9
You've been slashing all your extra expenses and focusing on paying off your debts. But what about the costs you just can't avoid? Use Cashfloat's tips to do your supermarket shopping smarter and make the best of necessary expenses!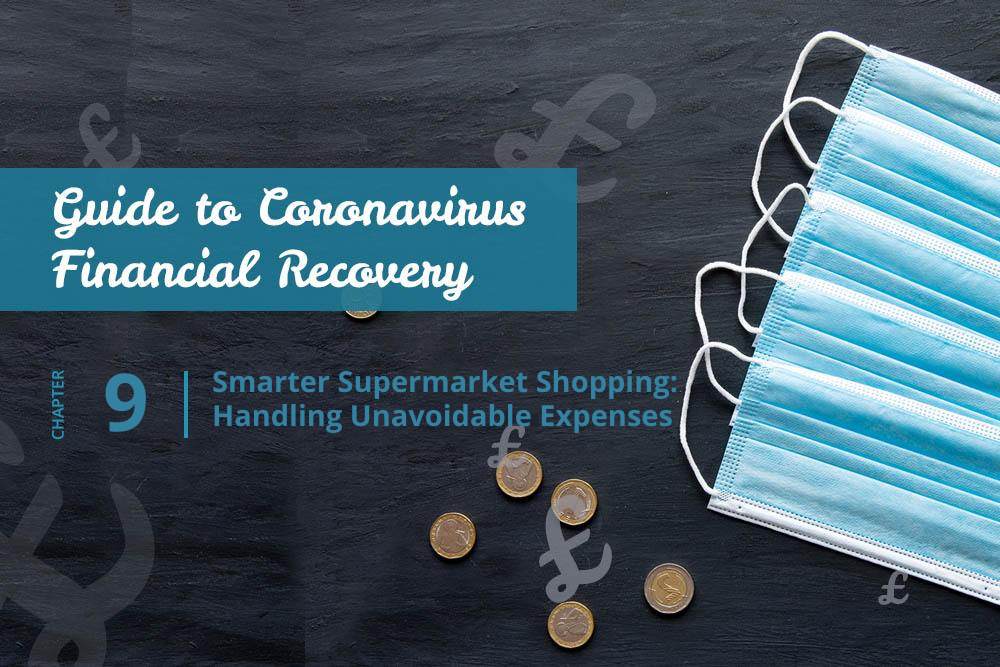 Supermarket Shopping Smarts
We get it – food is expensive, and supermarket shopping seems to eat up most of your budget. Even when you're paying off debt, not eating is not an option. Nevertheless, that doesn't mean that you should be spending your entire income on groceries! Use these expert tips from Cashfloat to start saving on your supermarket shopping every time!
Make a weekly menu and grocery list
If you know what you're there to buy before you get to the shop, you're less likely to overspend on items you don't really need.




Look for free coupons
You can find coupons for products you regularly use in magazines, online shops and advertisements. Make it a habit to look for and clip coupons you think you'll use – even saving 50p here and there in your weekly supermarket shopping can add up quickly. Don't forget to keep the coupons somewhere they will make it to the store with you (think your wallet or purse vs the bookshelf).


Shop the sales for items you'll actually use
Don't buy unusual ingredients you rarely or never use just because they're on sale – they will likely go to waste. Likewise, don't buy perishables in bulk unless you know you'll use them up before they expire. Bigger isn't always better.



Skip the plastic tableware
Disposable plates, cups and cutlery are rarely worth the expense. So, the next time you pass them in the household item aisle, just keep walking. Find out more about the real costs of plasticware to make informed buying decisions.



Track the lowest prices in supermarkets near you


Note the prices for your pantry staples in nearby stores and record them in this price comparison worksheet. You might find more savings at one store. Remember that £1 here and there definitely add up.



Take advantage of loyalty card rewards
Learn how to get the most out of loyalty cards and use the rewards to save on your supermarket shopping.


Use cashback & money-saving apps
Download free cashback apps like GreenJinn, Clicksnap, Checkoutsmart and Shopmium to locate product deals, scan receipts, and earn money in real-time. You can't say no to earning money while you shop! You can also check out these 22 money-saving smartphone apps that can help you do your supermarket shopping smarter.



Earn cashback while dining out
You can use this website to keep up-to-date with deals on restaurants and earn cashback from the occasional restaurant outing as well .


Savy Supermarket Shopping
You don't have to be a money-saving expert to shop smarter. All it takes is making small changes in the way you plan and shop for your food. As you incorporate these smart supermarket shopping tips into your routine, you'll watch your grocery bills deflate, and your savings grow. Here's to handling unavoidable expenses smartly and responsibly!
Sources
Cattanach, Jamie (last updated 18/05/2020) "This Simple Grocery Price Comparison Spreadsheet Will Help Save on Food — Every Time" – Retrieved 29/04/2020
Brassfield, Mike (last updated 29/04/2020) "How to Save Money: 6 Step-by-Step Ways to Save Big Every Month" – Retrieved 29/04/2020