Losing your job unexpectedly can cause severe emotional and financial distress. If you think redundancy may soon become a reality, voluntary redundancy could be a better option for you. Cashfloat explores how.
Lost Your Job? What Can You Do? – Chapter Two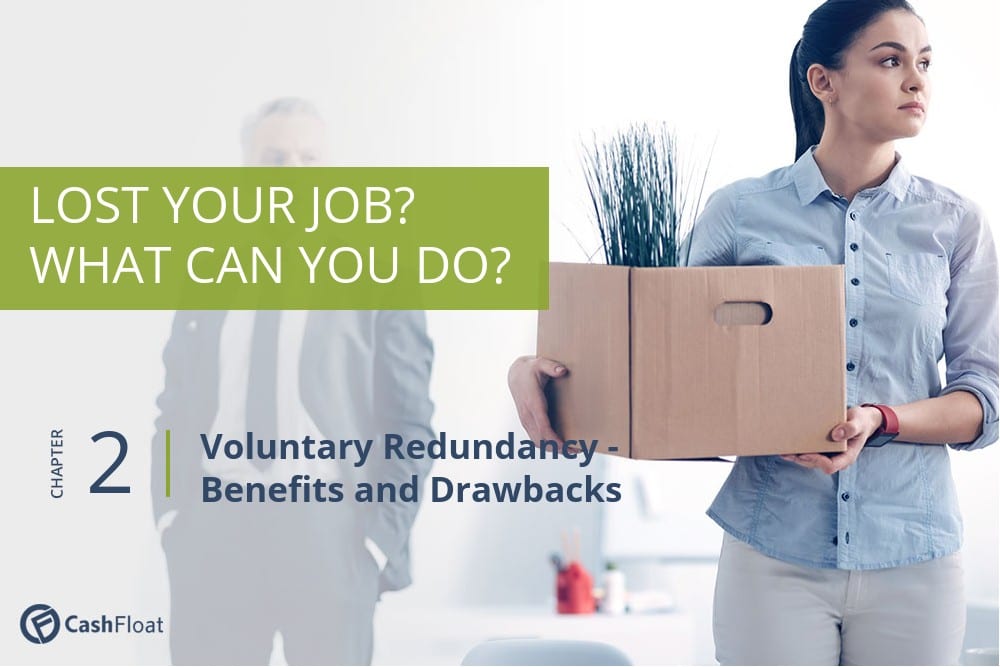 Why Should You Consider Voluntary Redundancy?
There are many reasons why it may be an option to consider voluntary redundancy. Here are a few:
Both before and after the financial crisis of 2007/8, many companies in the UK underwent a series of restructuring measures. There are many reasons behind the process of reorganising a business. Undoubtedly, one of the main reasons was the introduction of computers.
During the early part of the twenty-first century, computers and the Internet started to make a significant impact on many companies. In the world of money, there was also the deregulation of financial services. Banks were one of the many types of businesses that underwent a restructure. This kind of change to a business inevitably leads to some changes of personnel. For many people, this has meant redundancy which has made a huge difference in their lives. When a reorganisation is underway to make a business more efficient, there is often the introduction of new technology. In the process, many people lose their jobs.
When a business is sold the new owner may not always keep all of the staff. If this occurs the new employer must show that the work that you were doing is no longer needed. The terms and conditions of employment should stay the same if the business is sold. Many business owners, however, do take this as an excuse to reduce the amount of staff.
The Difference Between Compulsory And Voluntary Redundancy
When a business is looking to downsize or is undergoing some structural changes, redundancy often follows. Although it might seem simple, there is confusion about what is voluntary redundancy and what is compulsory.
Voluntary Redundancy
Firstly, if you lose your job and then your ex-employer hires someone else to do the same work, this is not redundancy. Also, if you are being made redundant, then you must be compensated for the loss of your job. Voluntary redundancy happens when an employer offers a financial incentive to an employee to leave of their own free will. Voluntary redundancy may be because the workforce needs to be slimmed down or because of a restructuring.
Compulsory Redundancy
This state of affairs occurs when an employer decides to slim down the workforce, but they choose who is to go. An employee will have no say in the matter. This is distressing for workers who do not wish to leave. If an employer decides to offer voluntary redundancy to avoid some of the workforce losing their jobs, then you may be tempted by the thought of a big pay off. But before volunteering for redundancy, you should consider the following factors.
Voluntary Redundancy Pay
At first glance, taking voluntary redundancy can seem to be an opportunity to get a lump sum payment that could pay off some long term or short term loans or even a mortgage, and it could also give you the chance to change your career. But at this point, it is important to look at the big picture before you jump in with both feet.
The size of a redundancy settlement is vital. The amount will depend on upon factors such as the length of your employment at the company, your age, and your pay grade. Voluntary redundancy payouts are usually higher than statutory payments. These are the general guidelines for voluntary redundancy pay:
Under 22 years old: You get half a weeks pay for each year worked.
22 – 41 years old: You get one week pay for each year worked.
42 years and older: You get one and a half weeks pay for each year worked.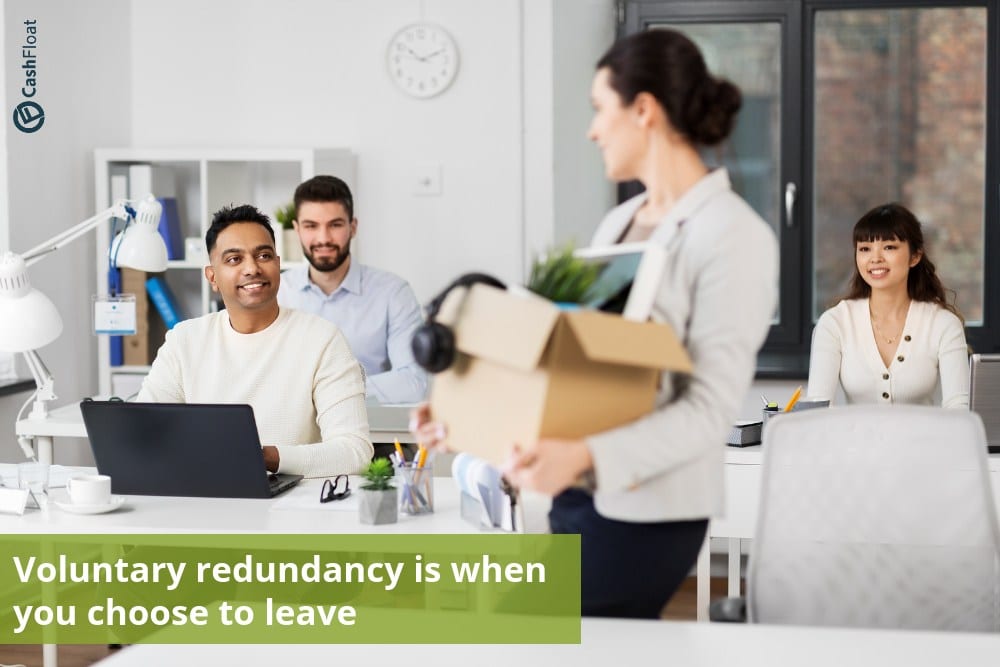 Voluntary Redundancy Calculator
You can use a voluntary redundancy calculator to calculate how much statutory redundancy you can get. The calculations are based on your age, the pay you received and how long you have been on the job. You have to have worked for at least 2 years by your employer to qualify for statutory redundancy pay. Click here for an online calculator to work out your redundancy pay.
Think About Budgeting
Before you take the voluntary redundancy option, it is important to draw up a budget and work out exactly what is paid out each month. Then, work out how long a redundancy payment will last. Of course, if you are nearing retirement then it could be a good option as you may only have a year or a few months to last before your receive a pension. However, if you are not yet nearing retirements, then this may be the time to consider a change of career, so search for information about the job market before you take this huge life changing step.
It is important for you to make sure that you will be financially covered before you take this big step of possibly going for redundancy. You do not want to walk away from your current job position only to find that you have to take out loans online to pay for your living expenses.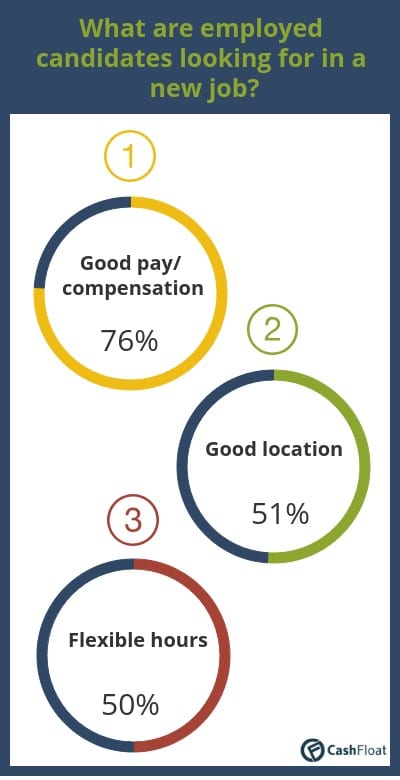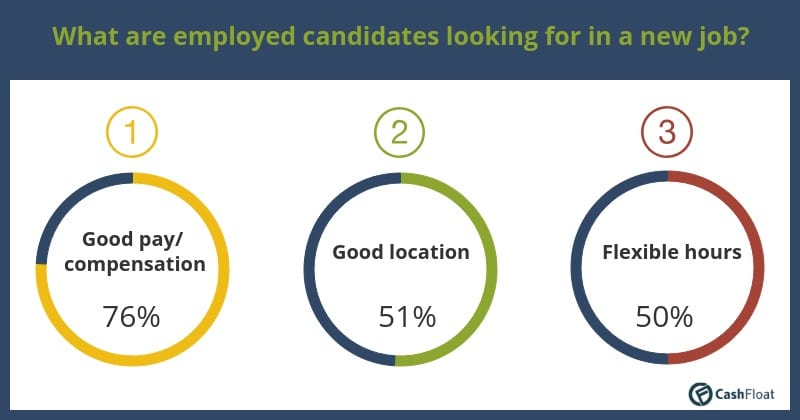 Notice Period For Voluntary Redundancy
An employer must give you the correct amount of notice before making you redundant. If your employer has offered you voluntary redundancy then use this period to look for another position. Unless you are in a situation where you are ready to retire, then finding another job is a priority so start immediately to look for work.
If you have decided that voluntary redundancy is the path you want to take, now is the time to think about your work priorities. Many people who have lost their job use the opportunity to change their career. They view the redundancy factor as a good option.
A change of direction at work may need new skills. Think about retraining, either using a college course or take advantage of classes on offer at the Job Centre. There is also the option of volunteering. This can give you some added experience to put on your CV.
Voluntary Redundancy FAQs
What is the voluntary redundancy process?
The process may start when your employer decides s/he needs to make some redundancies and they ask for volunteers. If you decide to volunteer for redundancy, your employer will give you a period of notice when your job will terminate. When you leave, you will be eligible for voluntary redundancy pay.
Can I ask for voluntary redundancy?
This depends on why you want to ask for voluntary redundancy. If your employer plans on making some employees redundant, it is probably a good idea to ask for voluntary redundancy. If you want to ask for voluntary redundancy because you have received another job offer, you should know that you can not receive voluntary redundancy pay if you move on to a new job straight away. You need to wait a period of time after leaving your old job, before starting a new job if you do take redundancy money.
Is voluntary redundancy pay tax-free?
Yes, until £30,000 redundancy pay is tax-free and free from national insurance contributions.
Can I ask for voluntary redundancy on health grounds?
You can try ask your employer if you can receive voluntary redundancy payment. Your employer does not have to comply with your request, particularly if they are planning to replace you. Your employer may be willing to grant voluntary redundancy if they do not plan on filling your role.
For some more really good advice on voluntary redundancy, go to citizensadvice.org.uk.
Conclusion
Losing a job either through compulsory or voluntary redundancy can be a life-changing event. However, it is not always such a catastrophe. Many people take the opportunity to change career direction. If you are considering a deliberate redundancy, then do some research and weigh up the pros and cons. Then, if you feel comfortable about prospects for the future, go ahead and do it.