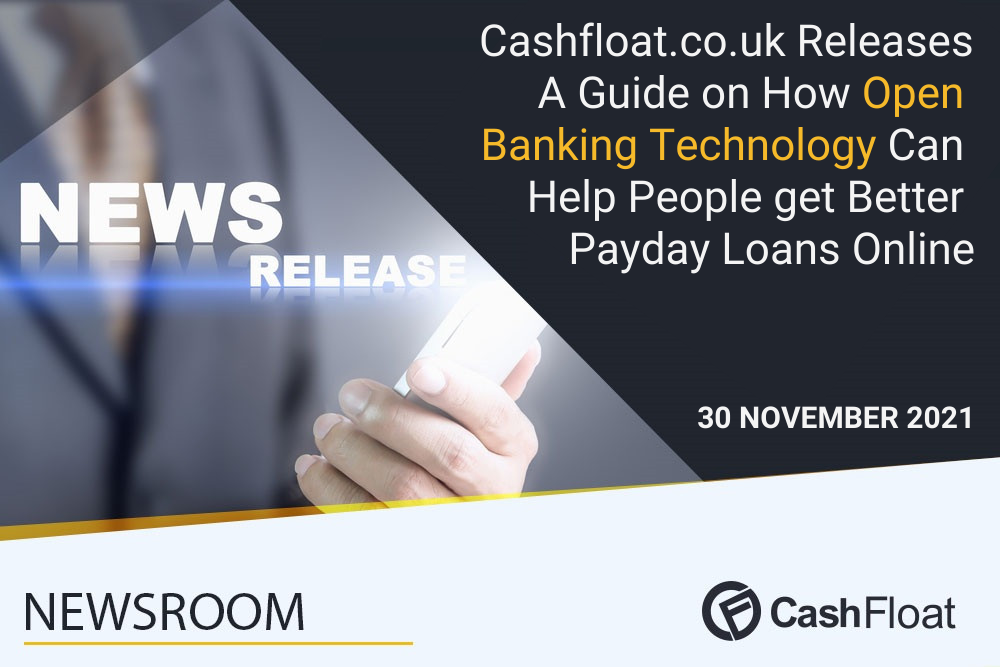 LONDON, UK–November 30, 2021, 08:00 AM GMT
PRESS RELEASE VIA PRESSAT–Leading UK payday lender cashfloat.co.uk has released a guide to open banking on their website to explain how open banking technology can help payday loan customers get better payday loans.
Open banking has completely changed the way people bank, budget and apply for credit. But until recently, the payday loans sector remained seemingly untouched. However, a CashFloat investigation has confirmed that over 90% of UK payday lenders now use open banking technology to help make lending decisions.
Payday lenders use open banking technology to:
Confirm customers' identities
Calculate customer affordability
Assess the debt profile of their customers
Make informed payday lending decisions
CashFloat is part of the larger Western Circle Group, a technology-oriented lending company that builds all its loan management and marketing systems in-house. A spokesperson for the Western Circle Group confirmed that they started using open banking technology in early 2020 – almost as soon as it became available.
Jeremy Lloyd, CEO of CashFloat, commented:
As with any new technology, some customers are wary of open banking technology, especially since part of the process involves entering very sensitive information. We wanted to put our customers at ease and explain the process to them from start to finish, which is why we decided to publish a guide on our website.
CashFloat's new guide covers what open banking is, how it has revolutionised the UK banking industry and why it is safe. Of course, it also covers how open banking technology is used to help payday lenders provide better and safer loans to their customers. The guide is available on CashFloat's website here.